Musician Mnqobi Yazo bio: age, girlfriend, home, profile, net worth, facts
Mnqobi Yazo is a prominent singer and music producer. He has worked with many international artists, including Lil Wayne, Bryson Tiller, and Nipsey Hussle. The singer has several local and international music awards, and billboard features some of his hit songs. He is a member of the Future Africa music band, which transforms traditional African music into modern music that fits the present way of life.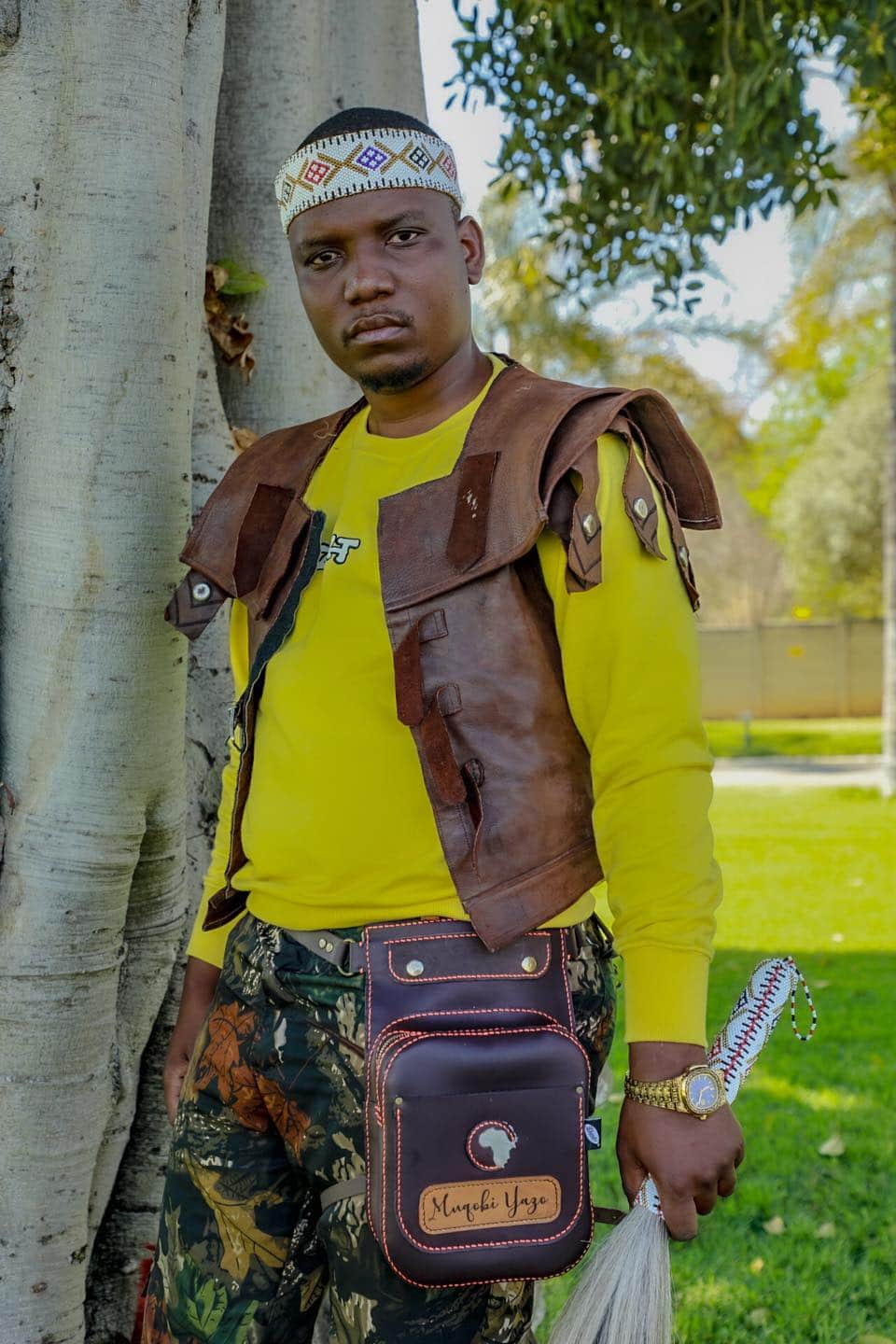 The singer states that he does not perceive other musicians as his competitors because music is more than a sound to him. He grew up in a musical environment; therefore, it influences his spirituality and ancestral beliefs. Yazo is a proud African who loves inspiring people to produce African songs. Is Mnqobi Yazo a Sangoma? He encourages people to answer their spiritual calling through his single, Sabela, but he is not a traditional healer. Sangomas are respected Zulu traditional healers.
Mnqobi Yazo profile summary
Full name: Mnqobi Ndunakazi
Aka: Mnqobi Yazo
Career: Musician, director, scriptwriter, and actor
Nationality: South African
Mnqobi Yazo Facebook: Mnqobi Yazo
Mnqobi Yazo Twitter: @Mnqobiyazosa
Mnqobi Yazo Instagram: @Mnqobi_Yazo
Mnqobi Yazo biography
Where is Mnqobi Yazo home? He was born and raised in Durban, Kwa-Zulu Natal province, in South Africa. Mnqobi Yazo age is his private affair until the day he will share it with the public. Mnqobi started singing while in grade 4 and won the best Isicathamiya group awards whenever he participated in Isicathamiya competitions.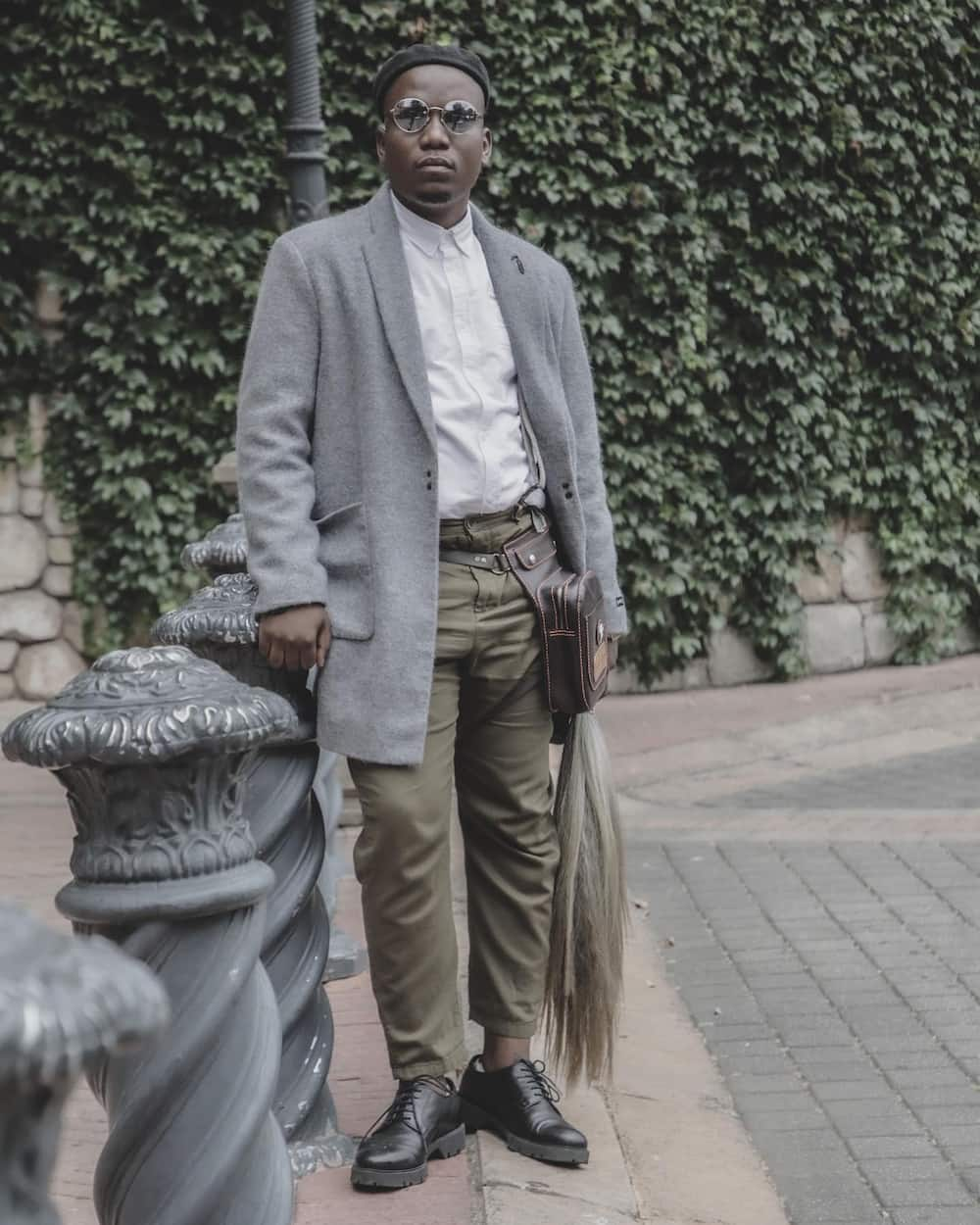 He quit singing in high school because he lacked confidence and faith in himself. Yazo met someone while in grade 10 who inspired him to revive his singing talent and record songs. He taught himself song production and became a star while at Creative Arts College.
Mnqobi Yazo songs
The singer is so much in love with Isicathamiya, Afro Jazz, and Maskandi songs, and he mixes them to create an outstanding music style for his brand. Some of the most famous Mnqobi Yazo songs include Ntombazane (ft Cannon), Real Name, Home, ubuhle Obunjena (ft Duncan), Inhilziyo (Khumz ft Yazo), and Khuluma (ft Aewon Wolf).
He wrote Khuluma for a Khuluma Break the Silence campaign. Yazo, Aewon Wolf, Sounds Taboo, and Sibu Nzuza came together to create a group named Future Africa, and they are working on a Swahili EP entitled Umganga (traditional healers).
Yazo is also working on an album named Schepu, and he hopes his audience will relate their lives with the message he will be communicating to them through the album's songs. He will include nine songs in the album that talk about his success story.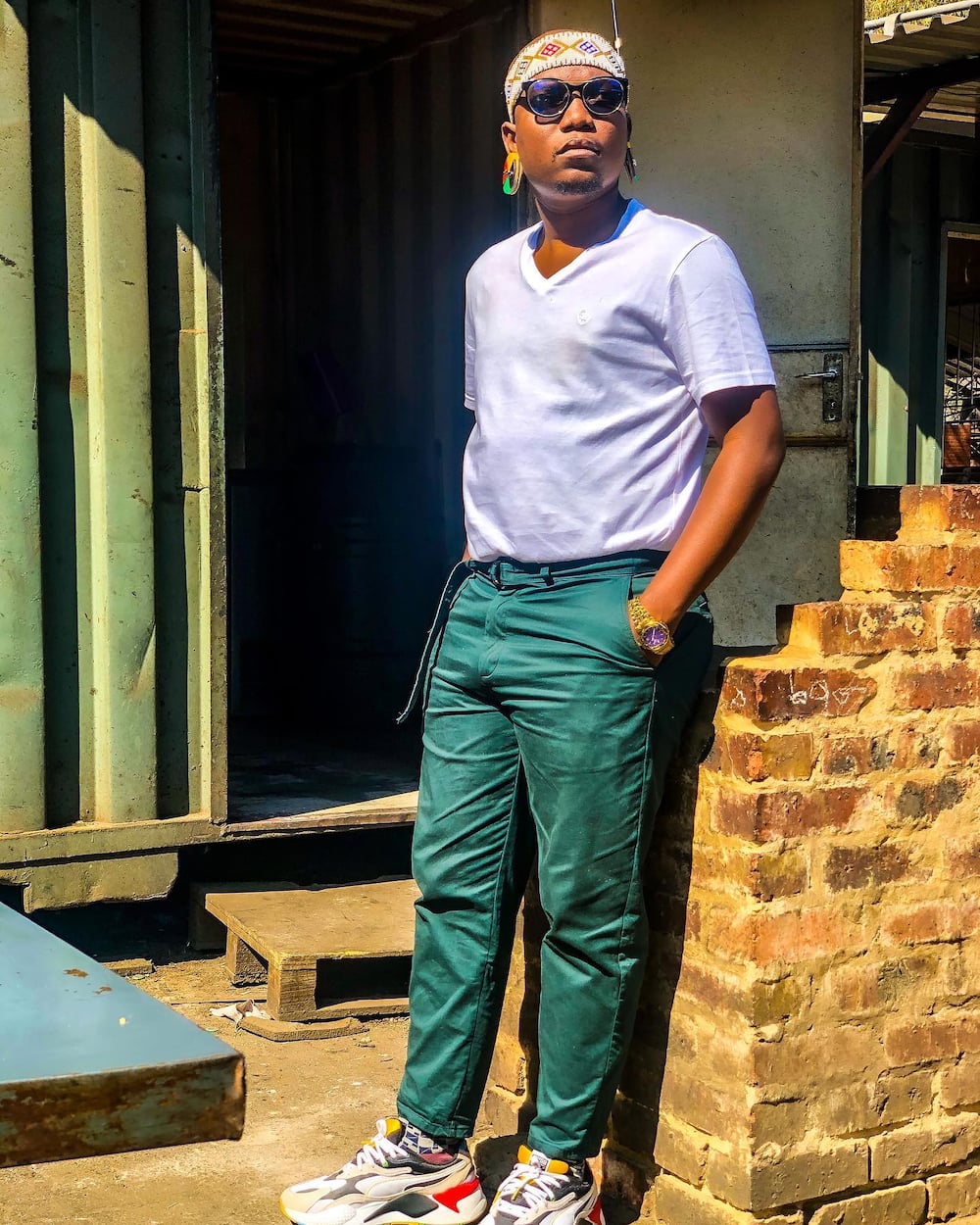 Mnqobi has a multitude of followers on TikTok, YouTube, Facebook, Instagram, Twitter, Spotify, and Soundcloud. He uses these platforms for advertising and marketing his brand and songs. Download Mnqobi Yazo Home, Mnqobi Yazo Real Name, and other songs online.
Mnqobi Yazo facts
The singer has an impressive career life because he keeps moving from one level of success to another. He is rising so fast that he will soon be a household name globally. Here are facts about his life that will excite you:
Mnqobi Yazo surname is not Yazo. He has a unique surname that most of his fans do not know. Mnqobi Yazo real name is Mnqobi Ndunakazi; therefore, his surname is Ndunakazi.
He has a role in Ukhozi FM's radio drama entitled Buchitheka Bugayiwe, and he will be part of a movie named Umganga.
The singer has appeared in songs of stars like Little Simz, Jay Prince, and Ego Ella May. Yazo mixes Maskandi Pop and Tribal music genres.
Yazo recorded his first song while in the second year in college and started performing on stage in his third year. However, the singer's first song, which was played by radio stations, was Ntombazane, a song he released with Cannon.
Yazo has performed in several theatre productions, including lead roles in There Lays Ubuntu, and Coal and Aches, which were directed by Neil Coppen and Musa Ntuli, respectively.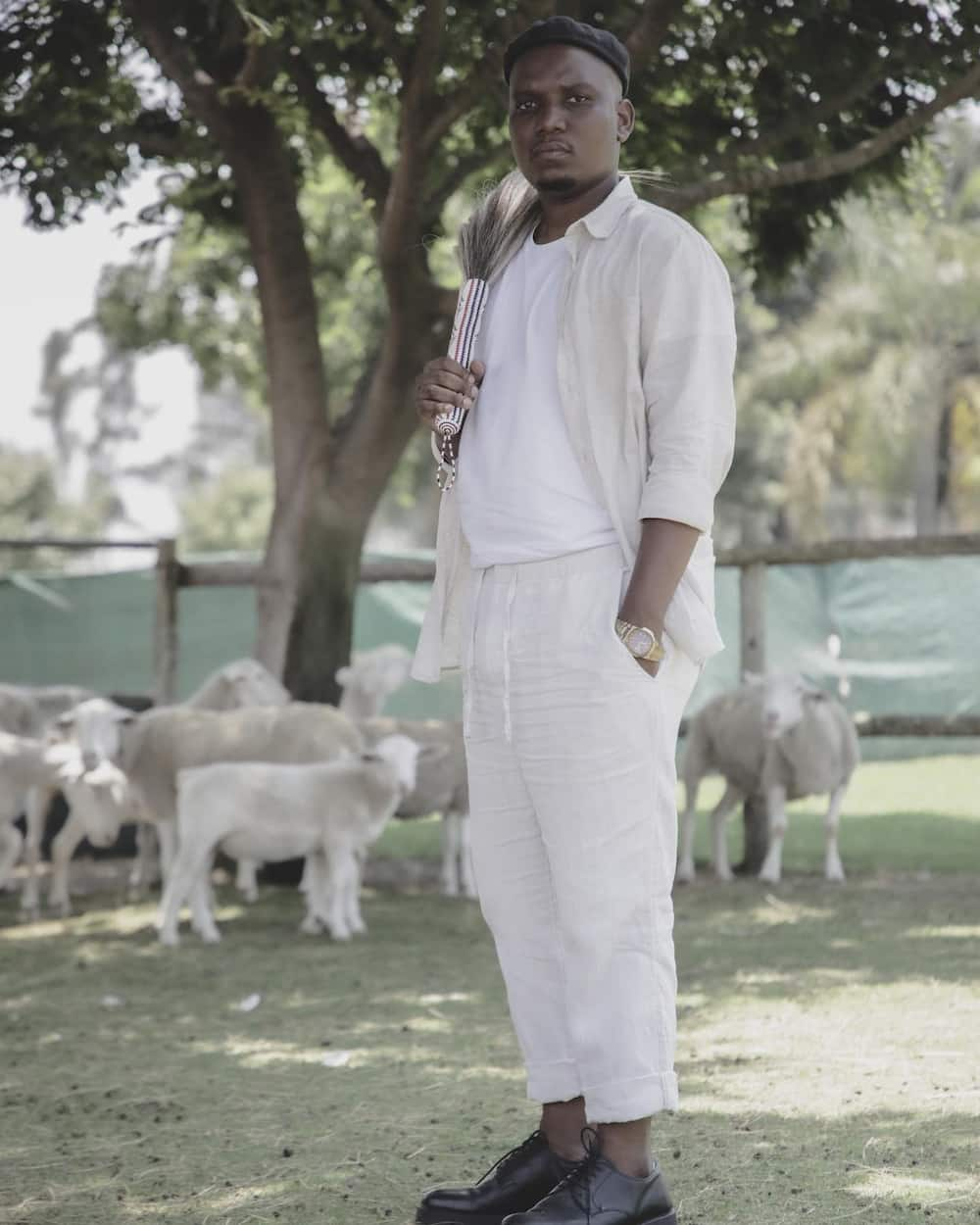 The multi-talented Mnqobi has also featured in stage performances he wrote.
He loves cooking, traveling, and spending quality time with his friends.
Fans love Mnqobi Yazo height and dark and handsome complexion. He has black eyes and short hair.
Who is Mnqobi Yazo girlfriend? The singer is yet to introduce a girlfriend to his fans; therefore, the public is left in the dark regarding his love life.
Mnqobi Yazo net worth is estimated to be $200,000.
Mzansi is eagerly waiting for Umganga movie that Mnqobi Yazo and the other Future Africa band members are preparing. The film tells the story of a mother's sacrifice to protect her son from rebels. Her son reconciles with his father after her death, and they defeat the insurgents.
READ ALSO: Creepy "ghost" nearly has a young lady running out of her house naked
Religious people rebuke the demons out of people who confess encounters with ghosts. Doctors prescribe medications and therapy treat the physiological health conditions of these patients because they understand that ghost encounters are hallucinations.
Briefly.co.za shared a story that will make you think twice before you pick a side to support between religious people and the medics. More than 70,000 people on Twitter reacted to a lady's post about her experience with a ghost. Mzansi could not hold back its laughter.
Source: Briefly News