- The ex-ambassador from the United States to South Africa, Patrick Gaspard, took to social media to share thoughts on the recent unrest in his country
- The diplomat posted advice to his fellow US citizens about how to move forward politically after the siege on Capitol Hill and suggested following SA's example
- Gaspard emphasised how SA had relied on truth before reconciliation and warned America to do the same and seek justice before moving forward
Pay Attention: Join Briefly News' Telegram channel! Never miss important updates!
Patrick Gaspard, ambassador from the United States to South Africa during the Obama administration, took to social media to share his thoughts on the recent unrest in his home country.
The ex-ambassador posted his advice after the siege on Capitol Hill and the political discourse that has followed the situation with regards to moving forward after the attempted coup.
Gaspard cautioned his fellow citizens against forgiving too quickly and emphasised the need for justice to be served before reconciliation could be achieved.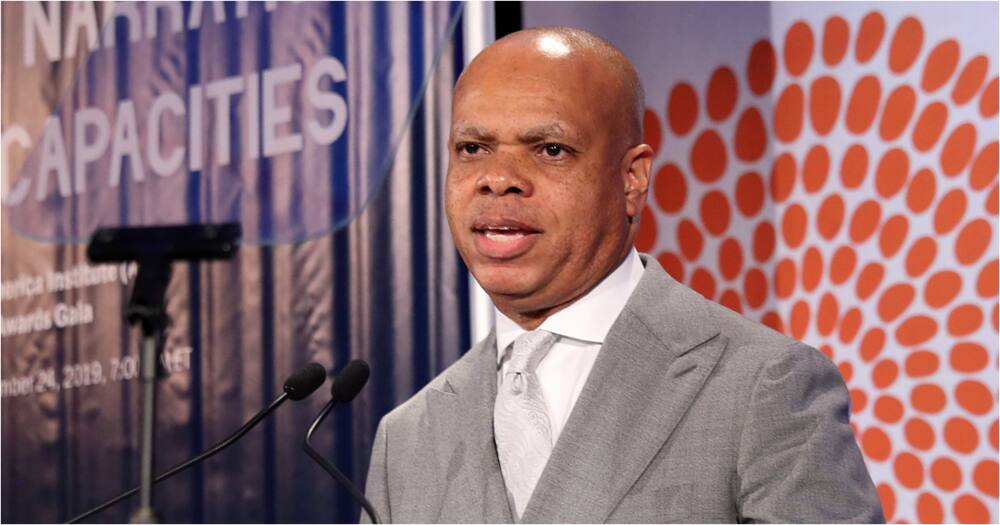 The divide between the Democratic and Republican parties has been widely reported as being the deepest in the nation's history with Donald Trump's supporters having made up most of the insurrectionist mob.
There are those who would seek to move forward and prepare for President-Elect Joe Biden's inauguration, but Patrick Gaspard says his time studying South African history advises otherwise.
The diplomat is referring to the fact that South Africa's Truth and Reconciliation Commission was effective because it sought truth and justice and only then aimed to reconcile.
Gaspard is warning against hastily uniting the country before America acknowledges the truth of what happened at the Capitol and brings justice down upon those who caused it.
Briefly.co.za reported on the moment of shame in the United States (US) Capitol building on Wednesday, 6 January after outgoing President Donald Trump's supporters breached security and stormed the congress in a bid to halt President-elect Joe Biden's certification process.
The US Capitol police officers were forced to draw their guns in a chaotic scene last witnessed in 1812 in the powerful country's history and four people, including one woman, are now dead.
The protesters wanted to delay the peaceful transfer of power and came after outgoing Vice President Mike Pence, a Republican, rejected his boss' calls to overturn Biden's win.
According to BBC News, the protesters entered the House Chamber while Congress was confirming Electoral College votes for the 2020 presidential election, where Democrat Biden trounced Trump by 306 to 232 votes. Moment of shame Re-elected House Speaker Nancy Pelosi, a Democrat, said the storming by Trump's supporters was an act of shame against the US democracy.
"Today's shameful assault on our democracy — anointed at the highest level of government — must not deter us from our responsibility to the Constitution. Tonight, we will move forward with the certification of President-elect Joe Biden's election," she said in a statement.
The mayhem forced lawmakers, who had to shield themselves from danger to temporarily, to stop the day's business under the protection of police.
Enjoyed reading our story? Download BRIEFLY's news app on Google Play now and stay up-to-date with major South African news!