- Throughout his presidency Jacob Zuma has been trying to dodge accountability
- Legal expert Professor Pierre De Vos said it was crucial for the Zondo Commission to invite the former president to give his own version about allegations made about him at this commission
- Political analyst Professor Mcebisi Ndletyana has described Zuma as the con-artist who doesn't want to be exposed for improper things that came out during testimony on state security agencies
PAY ATTENTION: Click "See First" under the "Following" tab to see Briefly.co.za News on your News Feed!
Throughout his entire presidency, former president Jacob Zuma tried every trick in the book to avoid accountability.
Since he became president in 2009, Zuma began a process of dismantling organs of state that were meant to enforce accountability by appointing his loyalists in crucial positions, some allege.
The ANC caucus in the National Assembly, including the Speaker of Parliament Baleka Mbete shielded Zuma by constantly defending him and voting against motions of no-confidence that were brought in by opposition parties against the then-president.
It was his refusal to account for his alleged actions that forced political newcomers of the fifth administration, the Economics Freedom Fighters, to call him to account at every appearance in Parliament.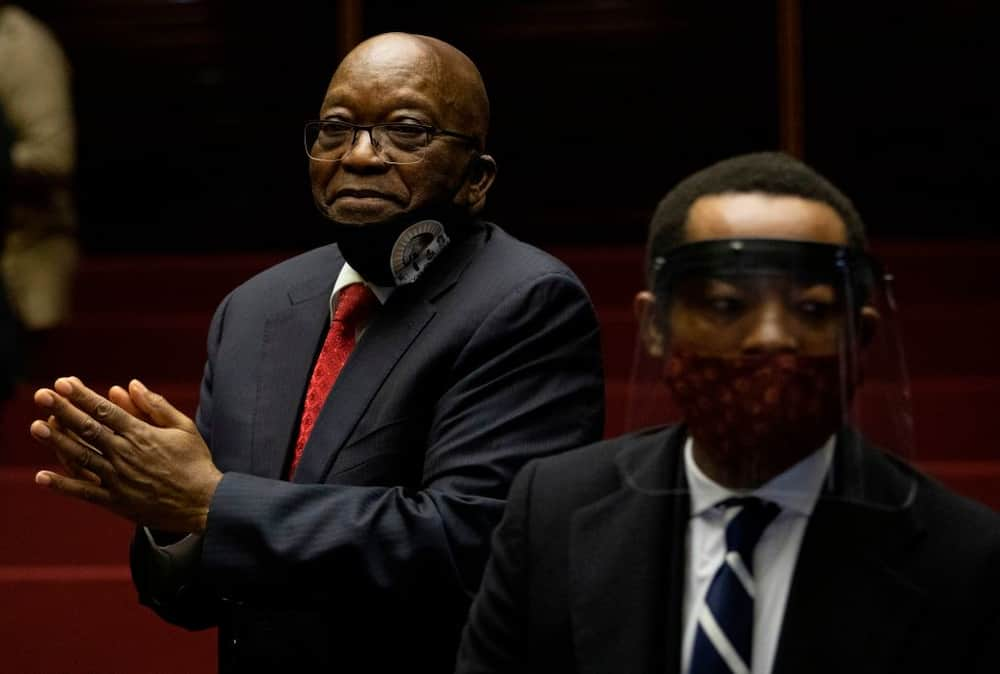 The fighters disrupted every proceeding when Zuma was present and chanted songs such as "Pay back the money" and "Zupta must fall", etc during his appearance in Parliament.
The failure of institutions such as Parliament resulted in matters that could have been resolved politically being ventilated in the courts of laws, which remained impartial and seemed to be Zuma's wrecking balls.
Various witnesses that have testified at the Judicial Commission into allegations of state capture, corruption and fraud in the public sector, including organs of state, have given evidence that compelled the commission to invite Zuma to answer on allegations made about him and his appointees.
Jacob Zuma vs State Capture Commision: Legal expert weighs in
Legal expert Professor Pierre De Vos said it was crucial for the Zondo Commission to invite former President Zuma to give his own version about allegations made about him at this commission.
Now that Zuma has indicated that he is going to defy the Constitutional Court judgment, which compels him to appear before the Zondo Commission, De Vos said:
"The commission can finish its work without his version but it reflects badly on him. His refusal to appear before the Zondo Commission portrays him as someone who has something to hide."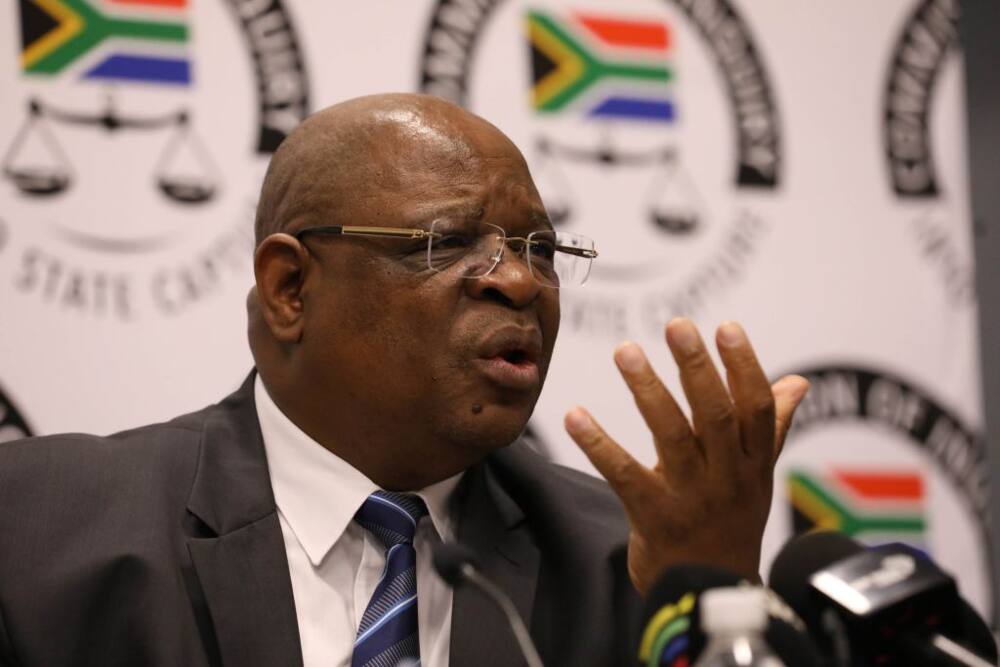 De Vos said it will be up to the Hawks and the NPA Investigative Directorate to pursue criminal charges on evidence that is before the commission. However, Zuma will avoid having to account to the public on alleged abuse of power.
Political analysts says it's the same old Zuma tactics
Political analyst Professor Mcebisi Ndletyana has also described Zuma's defiance of the Constitutional Court judgment as his typical behaviour:
"JZ is the con artist who doesn't want to be exposed for improper things, such as the testimony we have been hearing about what was happening in the state security agencies."
Ndletyana said the reasons Zuma gave for his defiance are just excuses he created because he thinks he can get away from accountability.
Ndletyana said:
"He had to come up with an explanation, so he creates victimhood that he is being persecuted just like Sobukwe.
"That alone is a disgrace to Sobukwe's memory, it's a denigration of Sobukwe's memory. The guy has no sense of reality, he creates his own reality as long as it enables him to avoid responsibility."
Political commentator says Zuma is weaponising factions within ANC
Meanwhile, Political Commentator Eusebius McKaiser said by declaring that he's ready to go to jail, Zuma is weaponising factions within ANC, using historic memory in order to gain public support.
"What the guy did in the 1970s and 80s is irrelevant to questions in 2021 about his guilt or innocence or about what he might have to say as a witness before the commission of inquiry," said McKaiser.
Meanwhile, earlier today, Briefly.co.za reported that The Zondo Commission of Inquiry has declared that they will lay a criminal charge against former president Jacob Zuma for not appearing when he was scheduled to.
Zuma was meant to appear before the Commission on 18 January 2021.
The commission has also warned the former president to appear on 15 February 2021 or further action will be taken against him.
Enjoyed reading our story? Download BRIEFLY's news app on Google Play now and stay up-to-date with major South African news!