- The EFF's Mbuyiseni Ndlozi and journalist Redi Thladi recently had a fierce debate on Twitter after Ndlozi accused Thladi of "protecting white male privilege"
- It all started when Thladi voiced her opinion on the Jacques Pauw scandal that came to light earlier this week
- The two then went back and forth delivering steaming hot clapbacks as Twitter users parked themselves in busy comment sections
PAY ATTENTION: Join Briefly News' Telegram channel! Never miss important updates!
Earlier this week South African journalist Redi Thladi voiced her opinion on journalist Jacque Pauw's scandal of making false claims in an article about being robbed by police officers and then retracting his statements.
What Thladi had to say did not sit well with the EFF's Mbuyiseni Ndlozi as the politician was soon accusing Thladi of "defending white male privileges" after she listed a few of Pauw's previous achievements as a journalist.
"White male privilege is protected & rationalised even by blacks. Is it so hard to condemn white violence without equivocation? Here is the fearless Ausi @RediTlhabi qualifying her condemnation of an instance of racist, fake, abusive & idiotic journalism. Truly heartbreaking ," wrote Ndlozi.
Not too long thereafter Thladi explained that she was not defending Pauw but merely listing the achievements so that people could see beyond what he has done in the past and judge him based on the scandal he most recently got himself entangled it also adding that Ndlozi was twisting her words. She then went on to insult Ndlozi and his party by saying that the only heartbreaking thing was the EFF's progress and his position in his party.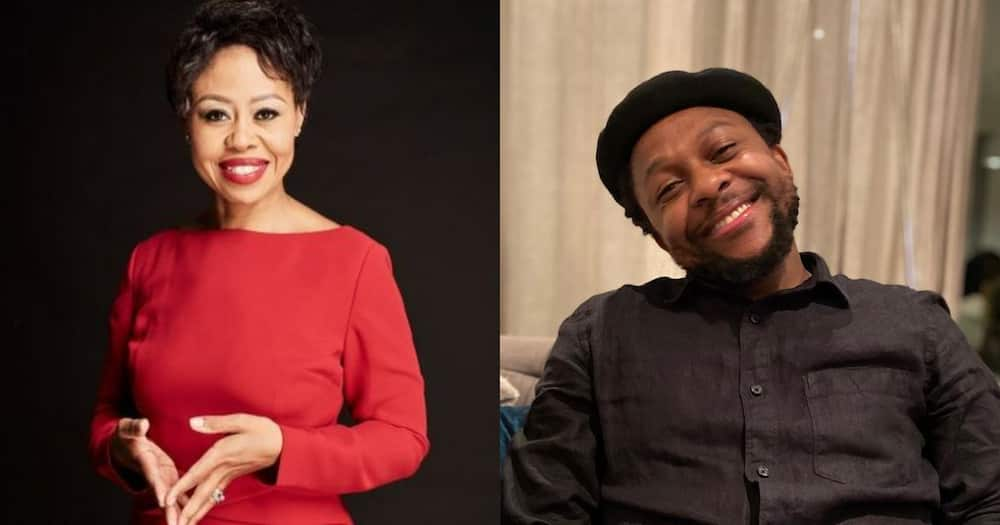 Ndlozi clapped back by saying:
"Ice is the temperature of your psychotic low self-esteem that is in perpetual search of white affirmation. EFF is thriving, against the wishes of your masters. But that aside! The POINT is: Your condemnation of the white men is EQUIVOCAL! You could not even say the word RACIST!"
Meanwhile, Twitter users were enjoying big buckets of popcorn while enjoying the entertaining back and forth between the two public figures. One person had this to say:
"There you go, bullying women again, similar to how you were defending your crowd shoving and pushing a woman journalist. Just say it: you can't stand black women how don't know their place! Always targeting women with an influential voice! You hate it, ne!"
Briefly.co.za previously reported Julius Malema, leader of the Economic Freedom Fighters replied to President Cyril Ramaphosa's State of the Nation address and called him incompetent, incapacitated, and unreliable.
Malema did not mince his words or hold back as he criticised the president on a number of issues. He said the only thing Ramaphosa had accomplished in his three years in office was to remove the Gupta family and replace them with white capitalists.
Malema named the Ruperts, Oppenheimers, Steven Koshoff, the Mennels and all other white people who played a part in Ramaphosa's election. He was very critical of Ramaphosa's association with wealthy white people.
Enjoyed reading our story? Download BRIEFLY's news app on Google Play now and stay up-to-date with major South African news!