Shivaratri 2021: What the Day Means for Hindus Around the World
Maha Shivaratri is an auspicious day in the Hindu calendar that comes once a year. The day is celebrated in honour of Lord Shiva, the destroyer of all things evil. Briefly.co.za a takes a look at the auspicious day, explaining how and why it is celebrated.
PAY ATTENTION: Join Briefly News' Telegram channel! Never miss important updates!
Maha Shivaratri is a day celebrated by Hindu devotees across the globe. The day revolves around Hindu God, Shiva. Devotees honour the auspicious day by visiting Lord Shiva temples and offering milk, fruit and other food items.
Hindu devotees fast during the day and either worship at their homes or at temples. Directly translated, Maha Shivaratri means "the great night of Shiva". Maha Shivaratri occurs once a year on the new moon day in the Hindu calendar month of Phalguna (February/March).
Hindu devotees place a Shiva Lingam on the prayer platform and offer food to Lord Shiva. A Shiva Lingam is an abstract representation of Lord Shiva.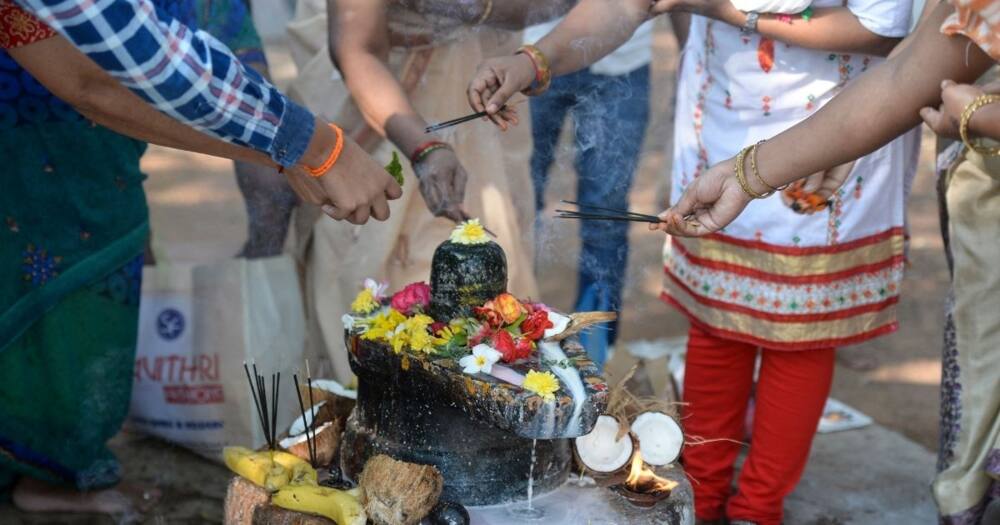 Why is Maha Shivratri Celebrated?
Shivaratri is celebrated on the 14th day of every lunar month, Maha Shivaratri has the most spiritual significance. Hindus believe that this is due to the Earth's position at night. According to India Today, another reason for the celebration is the union between Lord Shiva and Goddes Shakti.
How is Maha Shivaratri Celebrated?
Devotees usually wake up before the sun has risen to wash themselves. After this, Hindus pray at home or their nearest Shiva temple. The worship goes through the day and into the night. Hindu devotees break their fast the morning after.
Maha Shivaratri is also said to be the day Lord Shiva does his heavenly dance of creation, preservation and destruction.
In other news, Briefly.co.za recently reported that 700 000 pilgrims made their way to the Ganges River to wash away their sins.
The Hindu faithful prayed, chanted and sang as they hoped the water would wash away all their transgressions. What worried authorities and health officials were how much the group risked contracting Covid-19 after the worshippers decided to wade and bathe in the water together, CNN reports.
Most of the people had no masks on and walked shoulder-to-shoulder as they marked the religious festival. Usually Kumbh Mela, the event, lasts for a month and is regarded as a major celebration.
Enjoyed reading our story? Download BRIEFLY's news app on Google Play now and stay up-to-date with major South African news!
Source: Briefly.co.za