Mati Marroni: age, Mat.I real name, relationship status, career, Instagram, profile, net worth
The 16-year-old Mati Marroni shared a video of her eating a Whataburger. It unexpectedly went viral, and she landed herself in Forbes Magazine. Times certainly are changing. This article explores Mati Marroni, the overnight internet superstar, her future plans, fascinating details about her life, dating beliefs, catfishing, and more.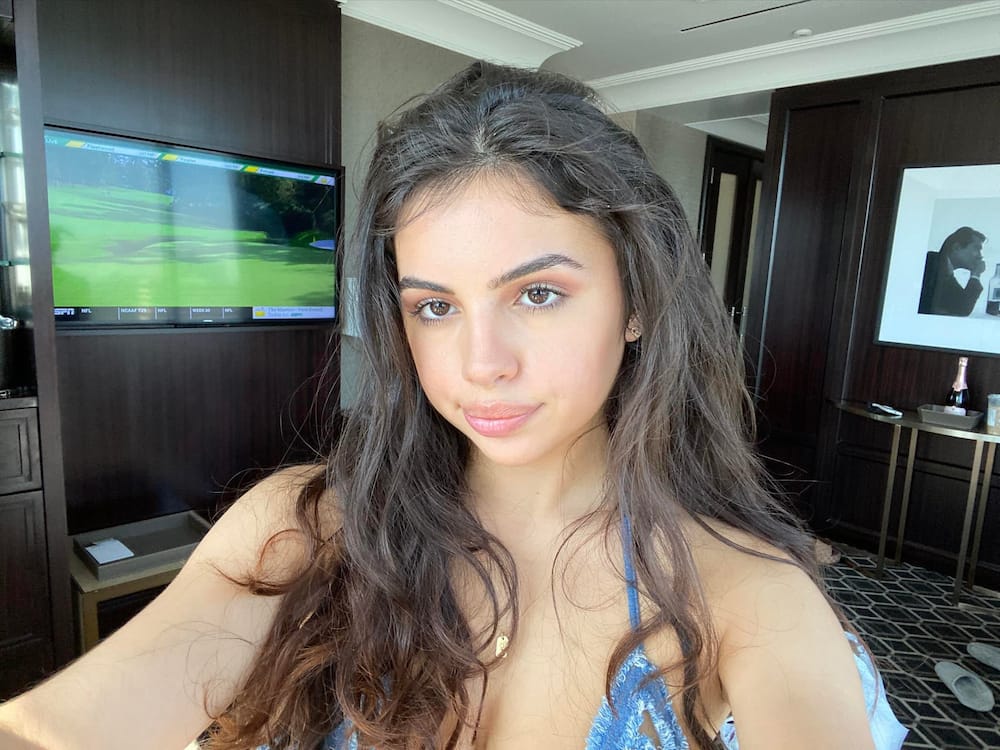 She got depressed and almost deleted her Instagram account because thousands of people bashed her for twerking and posting provocative images on social media. Masses associated the dance with prostitution. However, the young lady changed her mind and posted more videos and pictures. Rumours about her selling pornographic images of herself on Snapchat came out in 2019. Find details about the scandal below.
Mati Marroni profile summary
Real name: Mati Marronii
Famous as: Mat.I
Date of birth: 2002
Place of birth: Houston, Texas, USA
Mati Marroni age: 19 years old
Mati Marroni nationality: American
Marital status: Single
Mati Marroni height: 5 feet 5 inches
Eye colour: Dark brown
Net worth: $1.5 million
Mati Marroni Instagram: @matiimarronii
TikTok: @matimxo
Twitter: @matii_marronii
Mati Marroni biography
How old is Mat.I? Mat.I age in 2021 is 19 years. She was born in Houston, Texas, USA, in 2002 and went to Houston High School. Mat.I real name is Mati Marronii. In her childhood, she picked up dance moves from people at the parties she attended.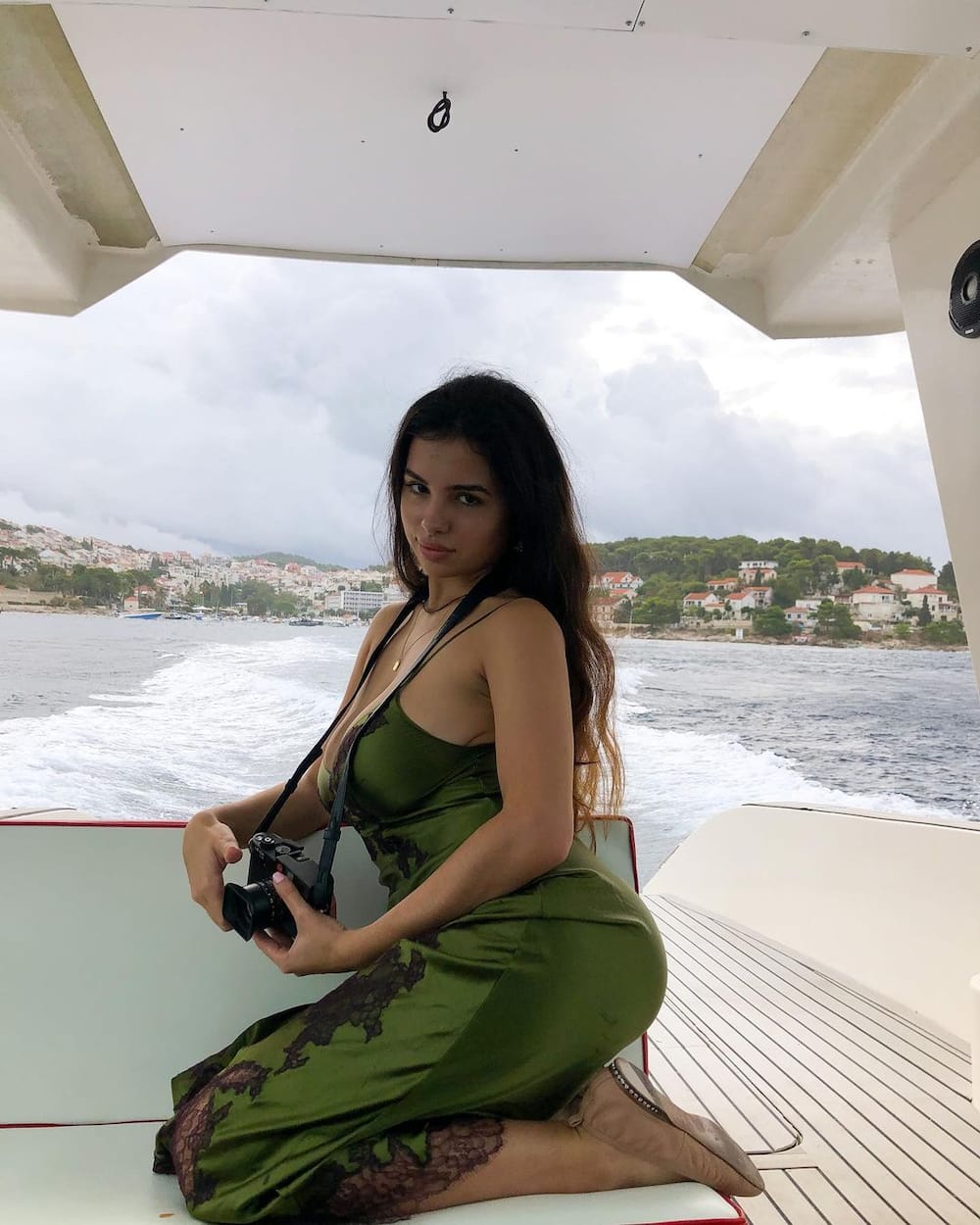 There is no information on the internet regarding her family, parents, siblings, or background. She has a dog named Corazon, which is Spanish for 'heart'.
The star's sensual photos got thousands of likes on Instagram. She got rid of her old page, @mati.i, which had over 600k followers. The new Mat.I Insta page is @matiimarronii. It has 356k followers as of 6th April 2021. The legit Mati Marroni Facebook and Mati Marroni Reddit accounts are difficult to find because there are so many fake accounts.
Mati Marroni Whataburger video
The Mati Marroni eating burger video gained instant notoriety and she rose into prominence after she uploaded it in 2018 on her Instagram account. But fame has its consequences and the social media star has had to deal with an abundance of online impersonators, judgemental comments, cyber abuse, and catfishing. The Mati Marroni video that she uploaded when she was 16 has since been removed from the internet by her lawyers and legal team.
Mat.I exposed for selling pornographic images
A YouTuber named Luther !556 made a video in 2019 claiming Mat.I was a minor selling pornographic images of herself and asked people to report her. The video did not have the model's explicit photos to prove she sold the alleged indecent content on Snapchat; therefore, people rushed to the video's comments section to defend her. EG typed:
She doesn't sell them she just takes the money and doesn't reply afterward.
Luther ! 556's reply to EG's comment was:
She only recently started scamming these creeps and there are numerous instances when she did provide highly suggestive images and videos of herself. I did not want to put those messages (where you can see that she has provided them explicit images of herself) in this video because I don't want it to be taken down. I would also prefer not to go to prison.
The Mat.I Reddit's defamatory video did not receive much attention, compared to the YouTube video that got over 52k views. However, 85% of Reddit users who watched the video clicked the up-vote, meaning they liked or were startled by its content.
The truth behind the pornography allegations
Zachary Elliot, the photographer who took the alleged pornographic images of the young lady, posted an article explaining what happened during Mat.I mega shoot in Texas. He checked her Instagram and Twitter posts before contacting her via email in March 2019. Mat-I picked him among the many photographers who requested to work with her.
She agreed to a 7-hour-photoshoot of 12 different looks for $700. Zachary bought the trendy outfits she chose from Dolls Kill and shipped them to her. Mat.I's two friends accompanied her to the photoshoot venue in Houston. On the other hand, it was the California-based photographer's first time flying to meet a high-profile model.
Mr Elliot and the young model did not sign a release agreement because she was underage, which meant she needed parental consent to get into a legal contract. Mr Elliot decided to release the stunning videos and photos on Reddit in May 2019. At first, Mati.I objected to his idea but gave in after he agreed not to use her last name. The renowned photographer admitted that the young lady was professional throughout the photoshoot.
Interacting with the model showed him that her real-life character was the opposite of what people thought of her based on her social media photos. Zachary Elliot confessed that he also assumed it was troublesome before reaching out to her because of her social media images. After knowing Mati Marronii's actual side, he stated that he would love to work with her more in the future.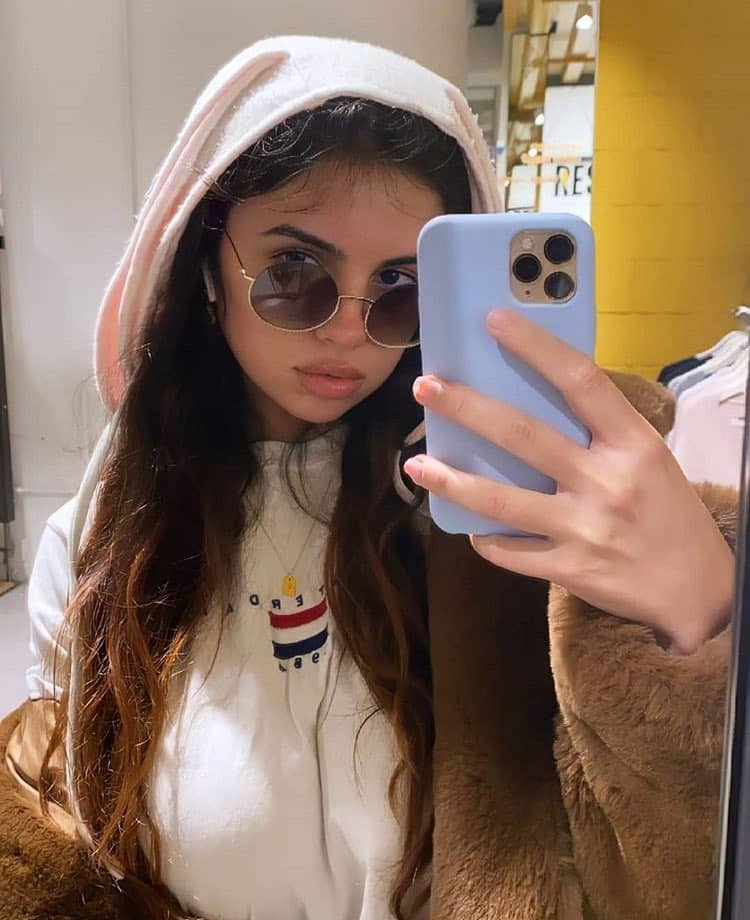 Frequently asked questions
Find out what there is to know about Mati Marroni, the most catfished young lady on the internet. Here are some of the most common questions about the star.
What is Mati Marroni OnlyFans account?
As of April 2021, she has 436.2K likes and 192 posts on OnlyFans. You can see more of her images visiting her account @matildem. But you need to pay and subscribe to see them.
Is Mati Marroni married?
This lady appears to be single and ready to mingle based on her online accounts.
What is Mati Marroni net worth?
The Mati Marroni fanpages are growing at an alarming rate, and she can charge members for exclusive content. Mat.I net worth is guesstimated to be $1.5 million. Her primary source of income is paid brand sponsorships on Instagram. But exactly how much is Mati Marroni salary? Her salary is unclear.
Mati Marroni advertises her "adult content" on Twitter. Her clients pay for her services via PayPal. Although conservative people do not support how she makes money, many people in developed countries that legalised pornography are comfortable with her hustle.
READ ALSO: Nadia Valvekens age, married, TV shows, movies, profile
Briefly.co.za shared a short history of Nadia Valvekens's life. Gossip has it that the famous South African actress was dating an actor. The alleged boyfriend has appeared in numerous television series like Binnelanders.
Nadia has been in South Africa's entertainment industry for over a decade and a half. You probably saw her acting as Pippa Venter on kykNET's Binnelanders and as Tessa on M-Net's Alles Malan. Is she married?
Source: Briefly.co.za