Covid Pandemic Cuts Down Kasi Hair Salons: "Situation Is Quite Bad"
- Hair salons are notoriously known as one of the driving forces of the South African township economy
- Sprouted on almost every street corner, salons have become a way of life for township dwellers
- However, the first hard Covid-19 lockdown, which prevented them from operating for months, dealt a heavy blow.
PAY ATTENTION: Click "See First" under the "Following" tab to see Briefly.co.za News on your News Feed!
By Farai Diza - Freelance Journalist
Livelihoods quickly disappeared as the hair business decimated. Many informal salons have gone broke and the majority have become a shadow of their former selves.
Nontobeko Mthembu, who runs her salon in Tembisa, said that she has now resorted to selling other goods in order to keep up.
"The situation is quite bad. As you can see there are many salons sprouted around here. Competition was always a challenge but when Covid-19 restrictions were implemented in March last year, things got worse.
"Our client base was originally small and you can imagine the detrimental effect of not having any clients at all. That small income we relied on is gone and we now survive from hand to mouth," she said.
Miss Mthembu now sells other products that are not hair-related such as plastic containers in order to make ends meet.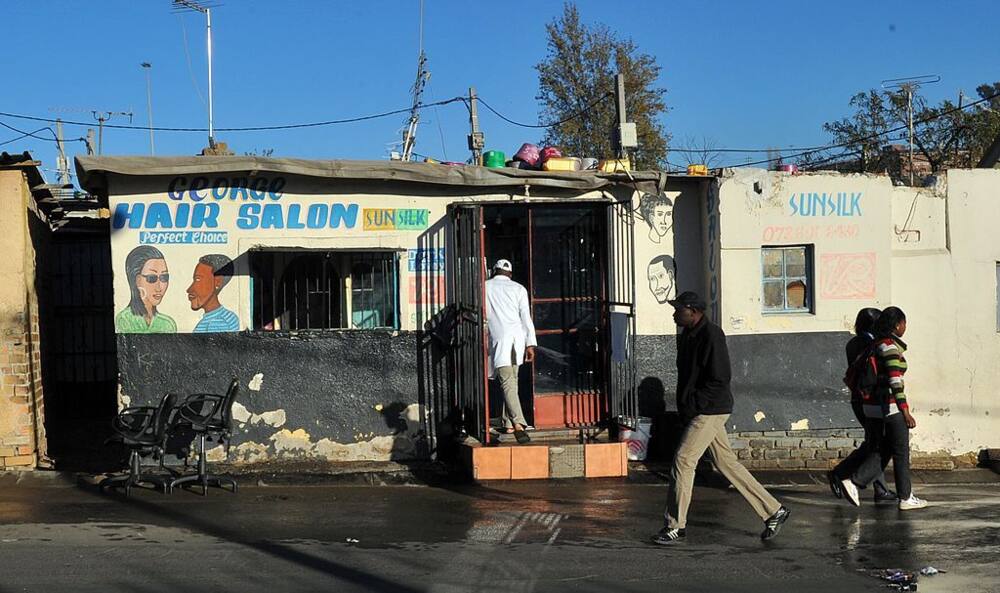 President Cyril Ramaphosa came under fire from salon owners after they were not allowed to operate for nearly four months.
Not far from Mthembu's salon is another salon owned by a gentleman who only identified himself as Maroso.
The shelves in his salon are literally bare. They were once laden with hair and beauty products but he is struggling to stock up.
"I can no longer afford to keep stock on the shelves. I now place my orders directly based on the clients' needs. So when a client makes an appointment, then that is the only time I make an order," he said.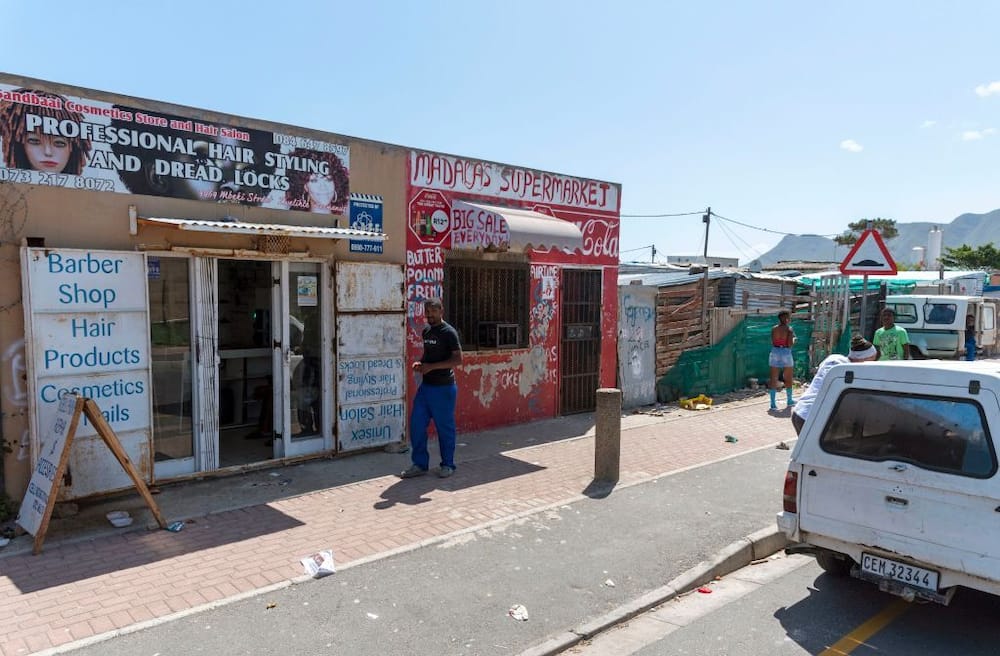 Maroso added that they were also affected when church gatherings as well as events such as weddings were banned.
"Nobody wants to look good just to stay at home. When people don't go out then they hardly look after their hair. In fact, they use that money for something else. We were now heavily relying on those who could still go to work.
"In townships weddings are a big thing during holidays such as Easter and Christmas and the influx of clients we had were mostly wedding and church-goers. Now that everything is being held virtually as there are limitations on the number of attendees permitted, we are further sinking," he said.
Most township salon workers are now self employed and they resort to plaiting their clients' hair in their homes.
Originally from Zimbabwe, Sanelisiwe Dube stated that she had lost her job because the salon she used to work for lost a lot of clients due of the coronavirus.
"The situation was bad, my brother. We could go a week with just three clients coming to get their hair done. My boss could no longer afford hiring us and we were let go.
"Instead of sitting at home doing nothing, I got hold of people and offered my services from my home. I plait free-hand as well as locks and weaves. I do not have equipment so it's really difficult to keep up with what a salon can offer," she said.
Covid-19 protocols have also affected the cash flow because there are limitations on the number of clients they can attend to. They are also supposed to stock up on sanitiser and masks.
While salon owners are slowly picking up the pieces, they are fully aware of the fact that rebuilding could take years.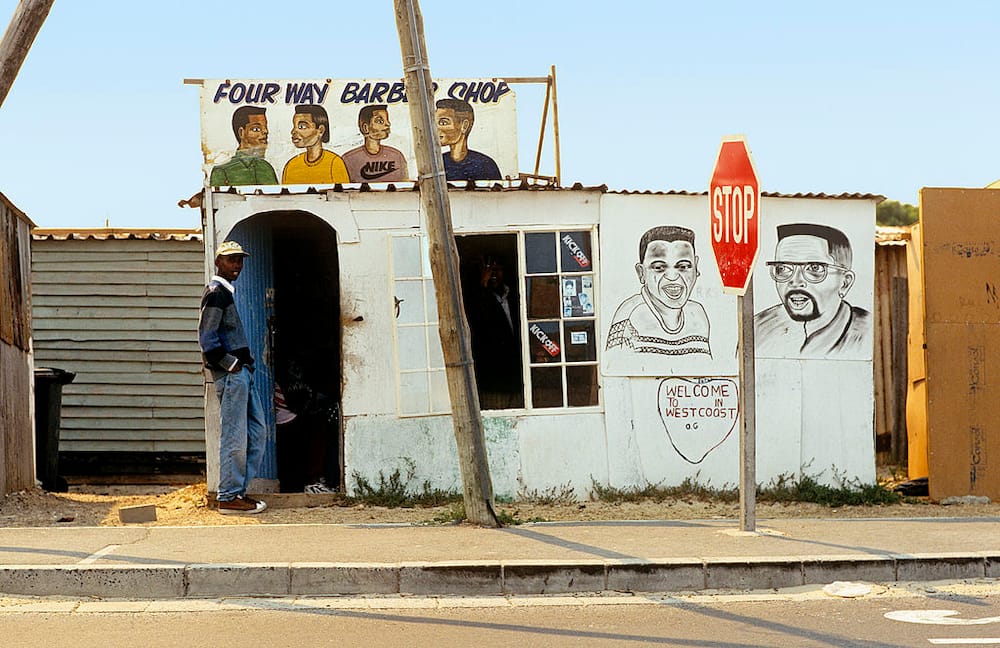 In other news, Briefly News reported business formations from different sectors in South Africa's economy believe there needs to be sector-by-sector consultation.
This is in regards to the Employment Equity Amendment Bill, which many believe the above clause is needed for.
Business Unity SA (BUSA) Chair of Social Policy Kaizer Moyane stated that it was important for consultations to be had with all sectors.
Enjoyed reading our story? Download BRIEFLY's news app on Google Play now and stay up-to-date with major South African news!
Source: Briefly News