Haibo: Briefly Readers Share Most Ridiculous Reasons They Ever Got Dumped
- Briefly News asked South Africans to share the most ridiculous excuses they had ever been given for being dumped
- Naturally, Mzansi jumped into the comments section to share their most hilarious stories and while some are relatable, others are quite out-there
- Briefly News takes a look at some of our favourite responses to the interesting question
PAY ATTENTION: Click "See First" under the "Following" tab to see Briefly.co.za News on your News Feed!
All is fair in love and war, with a reasonable explanation of course. These South Africans definitely couldn't miss out on the opportunity to name and shame the exes who left them for the silliest reasons.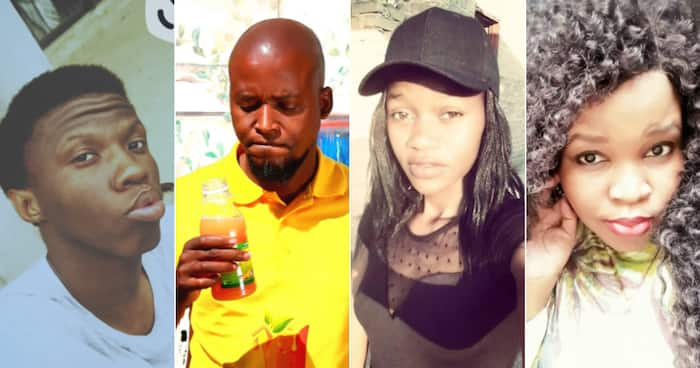 Briefly News took to Facebook and asked our loyal readers to share the most outrageous reasons they had ever been given for a break-up. Mzansi jumped on the open invitation without hesitation and we're sure you'll fall about laughing after hearing these South African's expose their flaky exes.
Read some of their hilarious replies below:
Mpendulo D-AlienGod Vezi:
"She made me choose between her and Eminem songs and today folks, I'm the happiest single man on earth"
SomeMo Brands:
"I didn't know if I was dumped or we are on a break or what then one month down the line I was booked by her parents to DJ at her wedding. It hurt bro."
Bonisile Mabunda:
"For telling him to shave."
Pearly Squngesihle:
"I was dumped for smiling when talking to his brother."
Preatchy Effort Dlamini:
"Mxxm, that Prisca who dumped me for cutting the toothpaste tube with a scissor. But that skill has been passed from generation to generation nje."
Marshall Jnr:
"I remember in Grade 1 she dumped me for a guy with new crayons."
Phuti Mkgtla:
"She was owing me R20 and I didn't like it, I dumped her."
Itumeleng Hethra Mosia:
"Dumped him because he wanted me to wash his blankets while we were only together for 2 weeks, I hadn't even slept on them, yoh."
Muammar Gaddafi:
"I was honest to tell her she had a bad-smelling mouth, boooom she cried and dumped me."
Christopher Mokgoba Modiba:
"I dumped her for talking too much non-stop as if she was a radio presenter."
Athi Ntulo:
"Being too soft or sweet, some ladies want aggressive guys."
Mbuti Mtolo:
"I was dumped over age admin. We once argued about something can't remember what so I took my licence to show her, she saw I was a year younger, she was then pissed and dumbed my ass."
Meanwhile, Briefly News previously reported a local mom has taken to social media to share her hilarious encounter with a man who says he won't date a woman with kids.
@theeroseoflove told Twitter users a man had been wanting to ask her out but immediately backtracked once he found out she had a young child. She writes:
"A guy came to me yesterday and said do you have a child? I said yep... With a sad face... that's a bummer I want someone without a child. I laughed soo hard."
She later added:
"My friend goes on to say why? The guy replies I want my first to be her first too. I don't want to take care of the firstborn. I was like but the firstborn has a father. And he says but still, I have to take care of her."
Mzansi Twitter users were definitely divided by the post with many men understanding the perspective of the local Romeo in question. Read some of their comments below:
@theeroseoflove:
"The thing is Batswana men would plainly say I don't want someone with a child and go on and impregnate someone and end up leaving them with a child. Or find you with one child and ask you for another one since they don't have one then dump again with 2 babies with different fathers."
@MichaelLethola:
"I understand what was going on in the guy's head. A woman with a child has a life-long relationship with her baby daddy, no matter how hard we may try to ignore the elephant in the house. The baby daddy may appear out of nowhere and cause commotion in the home."
Enjoyed reading our story? Download BRIEFLY's news app on Google Play now and stay up-to-date with major South African news!
Source: Briefly.co.za