Exclusive: Kgothatso Mdunana's Mother & Friend Speak to Briefly News
- Kgothatso Mdunana is the young lady whose untimely death recently shocked the nation; her friend and mother have recalled their fondest memories of her
- Nomsa Mdunana and Khensani Masisi (Kgothatso's friend) both described her as intelligent, bubbly and charismatic
- Speaking to Briefly News in an exclusive interview, Nomsa and Khensani explained who Kgothatso was and the impact her death has had
PAY ATTENTION: Click "See First" under the "Following" tab to see Briefly.co.za News on your News Feed!
"Ambitious, bubbly and intelligent" are the words used by Kgothatso Mdunana's mother to describe her 'pumpkin'. Nomsa Mdunana took Briefly News into the day she got the call every parent dreads.
"At 11:15 I received a missed WhatsApp call from Kgothatso's roommate. I sent her an SMS to ask her to call again. She called back and said 'Mama, there is some sad news. Kgothatso is no longer with us.'
"I asked her if she was sure. She said she will call back later but that the police had Kgothatso's phone and that they knew it was her. That is how I found out."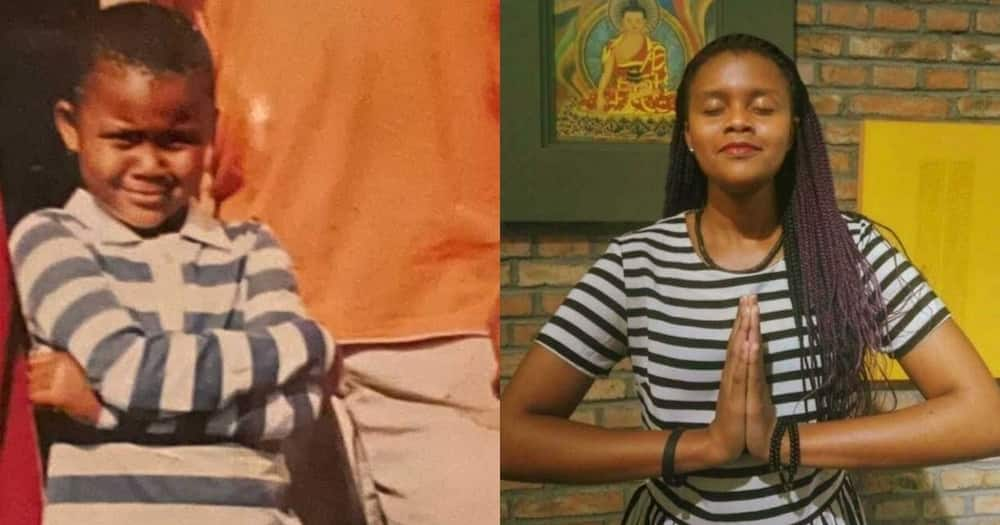 Kgothatso was just 24 years old when she allegedly fell from the 13th floor of her friend's flat in China. A final-year civil engineering student, Kgothatso was basically done with her degree and was preparing for graduation.
"She had one project left. The school contacted us for graduation in July," her mother said.
Kgothatso's body is still in China and her family are trying to bring her back to South Africa. According to Nomsa, the government said they could not financially assist with repatriation.
"$20 470 (almost R300 000) is what it will cost to bring her back."
PAY ATTENTION: Never miss breaking news – join Briefly News' Telegram channel
The young lady's mother described a ritual that would also need to be done as Kgothatso's soul remains in the area she passed away in. Nomsa stated that she and her daughter's father would have to travel to China to perform the ritual.
She explained that the ancestors would not know where she was if her soul remains in China. This is not only emotionally but also financially straining to Kgothatso's family.
Taking a moment to speak about her daughter, Nomsa said she had always been smart.
"I called her my pumpkin. The last time we spoke she said in August she would be worth R3 million per anum. I asked her how much that would be and she told me to divide it by 12," her mother fondly recalled.
Nomsa stated that police were still investigating Kgothatso's death.
"They say it was possible she may have been pushed, she may have fell or she committed suicide. She can't commit suicide. Absolutely not. I know her."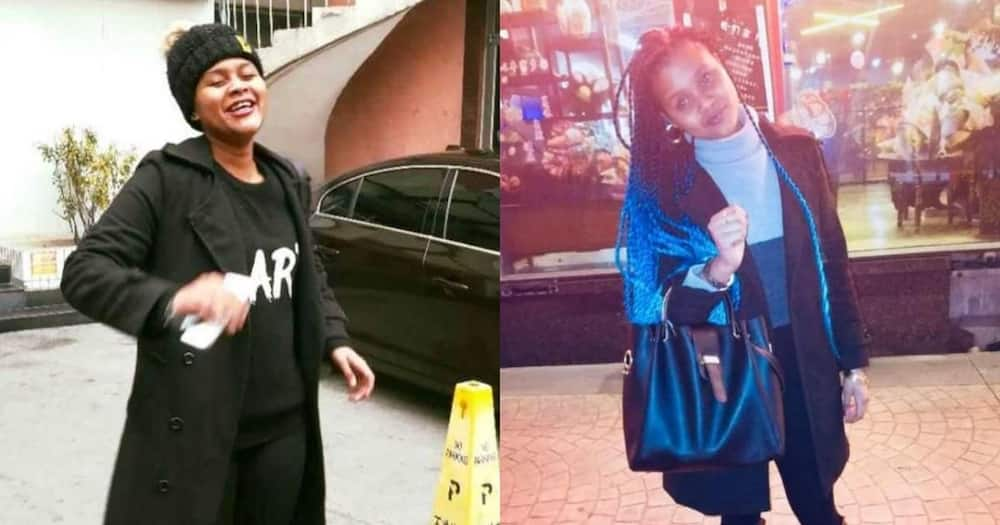 One of Kgothatso's childhood friends, Khensani Masisi, also spoke to Briefly News. Khensani said that Kgothatso was funny, charismatic, bubbly, happy and always had a positive attitude towards everything.
"We spent every day together. You would notice when she wasn't at school. She was a friend and more. She always understood me, we shared everything together."
Khensani stated that she had last spoken to Kgothatso about her coming back to South Africa:
"It was difficult. I moved to Turkey, she moved to China. We struggled to speak a lot but we kept in touch on Instagram."
Speaking about the repatriation process, Khensani stated that there were a lot of emotions:
"It's unbelievable, it's frustrating that she's not here. She's so far away. It's hard to digest."
Both Nomsa and Khensani reiterated that the financial strain was a big one. As previously reported by Briefly News, a BackaBuddy crowdfunding campaign was started by Kgothatso's family.
The BackaBuddy campaign reads:
"We are devastated by the loss of our dearly beloved daughter, sister, niece and cousin Kgothatso Mdunana, a final-year Civil Engineering student at Shandong University (China); and we were not prepared for the high costs of repatriation fees as unfortunately, her travel insurance had expired."
Enjoyed reading our story? Download BRIEFLY's news app on Google Play now and stay up-to-date with major South African news!
Source: Briefly.co.za