Mlindo the Vocalist Says Beef With DJ Maphorisa Ended, Reveals They're Working on 'Lindokuhle' Deluxe Version
Singer and songwriter Mlindo the Vocalist recently revealed that he and amapiano star DJ Maphorisa have made up
The stars' beef trended after Maphorisa publicly dragged Mlindo, implying that he had betrayed him
However, Mlindo has announced that they reunited and will release a deluxe version of his album Lindokuhle
Mlindo the Vocalist has confirmed that he has repaired his relationship with DJ Maphorisa, which was ruined by their online feud.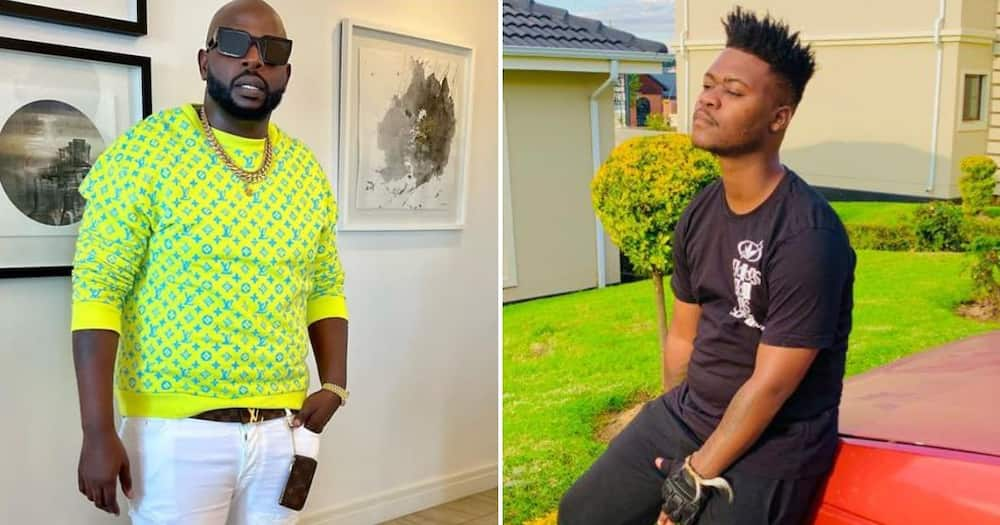 According to ZAlebs, there was bad blood between the two musicians when Maphorisa hinted that Mlindo betrayed him even after signing him to his label BlaqBoy Music and finding him a road manager, Nyiko Bilankulu.
However, many people sided with Mlindo because Phori was accused of being exploitative and gatekeeping at the time.
Mlindo the Vocalist denies being exploited by DJ Maphorisa
The Ama Blesser hitmaker revealed to Zimoja Lezinto that he and Phori have reconciled. Mlindo also stated that contrary to popular belief, he was never exploited by Maphorisa.
"It was just a misunderstanding between my manager and him. He couldn't get hold of me and blamed Nyiko. Ntwana took over and Maphorisa lost contact with me. It had nothing to do with exploitation like everyone made it out to be."
Mlindo the Vocalist and DJ Maphorisa working on new music
While still speaking with Zimoja Lezinto, Mlindo revealed that he and the Ba Straata hitmaker have returned to the studio to create magic. They have reportedly been working on new bangers since the end of 2022.
"We sat down, had a chat and cleared the air. We were in the studio three days ago working on the deluxe version of his album Lindokuhle released in 2022."
Lady Du's beef with K.O intensifies, Mzansi accuses the singer of playing the victim card
In other stories, Briefly News reported that Lady Du and K.O's beef was far from over. The Amapiano vocalist and the hip-hop artist continued taking shots at each other on social media.
Their beef began towards the end of 2022 when SETE broke records and did massive numbers on streaming platforms. Lady Du denied that the track went gold at the time, and that left K.O fuming. He recently threw shade at Lady Du in a diss track when SETE was about to be certified Diamond.
After claiming that she's bigger than K.O in a podcast interview, Lady Du took to Twitter to continue talking about her beef with the rapper.
Source: Briefly News