Twist of Fate 7 Teasers for February 2022: Coming up on Zee World!
Pragya's fate continues to be twisted in the upcoming Twist of Fate February episodes. After helping Abhi recover, Tanu is now working on ensuring she divorces him. But unfortunately, Tanu is also determined to make her wedding with Abhi happen soonest. Can Pragya expose Tanu before it is too late? Get to know how the story unfolds from the Twist of Fate 7 teasers.
PAY ATTENTION: Click "See First" under the "Following" tab to see Briefly News on your News Feed!
Twist of Fate on Zee World is one of the channel's longest-running series. The Indian series was renewed for a seventh season in January 2022, and its enchanting drama still keeps viewers hooked every night.
Twist of Fate 7 teasers for February 2022
In the previous Twist of Fate episodes, Ranbeer pretended to hate Prachi after revealing she loved Parth. He declared his marriage to Rhea but later changed his mind and asked Pragya to help him stop the planned wedding. What will happen to him in the Twist of Fate episodes for the February 2022 edition? Here are all the show's teasers on how the drama unfolds.
Episode 31 - Tuesday, 1st of February 2022
Tanu asks Pragya to put her signature on the divorce documents when the hearing is held. The court date also falls on the same date as her engagement with Abhi. Meanwhile, Mr Singhania promises Tanu to make Pragya end her marriage with Abhi in court.
Enjoy reading our stories? Download the BRIEFLY NEWS app on Google Play now and stay up-to-date with major South African news!
Episode 32 - Wednesday, 2nd of February 2022
Pragya looks at Tanu's cellphone and takes Pradeep's call. This makes her find out about the relationship between Tanu and Pradeep. The Mehras are not happy with the court's decision but vow to do all they can to ensure that the truth about Tanu comes to light.
Episode 33 - Thursday, 3rd of February 2022
Pragya persuades Alia to be nice towards Tanu. The twins work alongside other family members and are able to lay their hands on Tanu's cellphone. Pragya then decides to invite Pradeep by sending him a card. Pradeep later disguises himself as a waiter and meets Tanu.
Episode 34 - Friday, 4th of February 2022
Abhi contacts Pradeep when Tanu falls unconscious, and people can hear his phone ringing. Tanu makes Pragya unconscious when he tries to reveal everything to Pragya. Later, she comes up with a false narrative when Mitali spots her with an unresponsive Pradeep.
Episode 35 - Saturday, 5th of February 2022
Tanu attempts to move the day of the nuptials forward and later learns that Pradeep is dead. She makes Abhi aware of the judge's retirement, which will happen in a few days. She reminds him that it would be better if the wedding takes place sooner than later. Elsewhere, Ranbeer and Prachi fail to find a way out of Rhea's bathroom.
Episode 36 - Sunday, 6th of February 2022
Alia warns Rhea to be careful around Prachi while Somdutt attempts to reach out to Tanu so that he gives him his cash. During the Mehendi celebrations, the people decide to play antakshari. Elsewhere, Rhea tears Prachi's clothes.
Episode 37 - Monday, 7th of February 2022
Rhea learns about the robbery while Somdutt cannot find a way out of her bathroom. Later, Somdutt is discovered and tells everyone that someone in the family asked him to rob the jewellery. He attempts to escape, but Abhi manages to render him unconscious.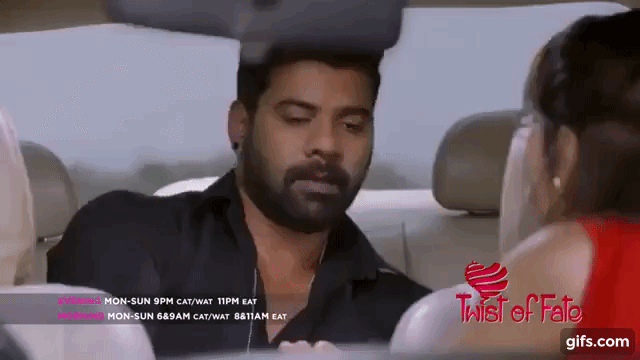 Episode 38 - Tuesday, 8th of February 2022
People doubt Somdutt when he says Prachi is responsible, while Tanu cannot believe her eyes when she spots Pradeep alive. She makes a proposal when he threatens her. Meanwhile, Prachi attempts to make things right with Rhea while Pallavi discusses Rhea and Ranbeer's wedding with Pragya and Abhi.
Episode 39 - Wednesday, 9th of February 2022
The Great Queen Mother finally pays attention to all the commotion in the palace.
Episode 40 - Thursday, 10th of February 2022
Regeshwari makes high demands while commemorating her brother's death.
Episode 41 - Friday, 11th of February 2022
Gayatri prepares to send Rageshwari an invite to King Indra's wedding. However, things take an unforeseen turn.
Episode 42 - Saturday, 12th of February 2022
It is the beginning of a greater battle.
Episode 43 - Sunday, 13th of February 2022
Gayatri is forced to witness King Indra's engagement to Rageshwari.
Episode 44 - Monday, 14th of February 2022
Queen Rageshwari frustrates Gayatri, forcing her to fight for her marriage to the king.
Episode 45 - Tuesday, 15th of February 2022
Queen Gayatri is committed to winning her husband over again. However, the king's attention is diverted, and he keeps drifting away from her.
Episode 46 - Wednesday, 16th of February 2022
A devastated Queen Gayatri contemplates dethroning Queen Rageshwari for the sake of her marriage.
Episode 47 - Thursday, 17th of February 2022
Queen Rageshwari joins Queen Mother Rajmata in preparing a feast for the priests and their mission. However, their ulterior motive is to sabotage them.
Episode 48 - Friday, 18th of February 2022
Queen Rageshwari and the former queen mother gang up to poison the river that supplies water to the community. Later, they blame it on Gayatri.
Episode 49 - Saturday, 19th of February 2022
Queen Gayatri and King Indra share a bed for the first time since their fallout. So, naturally, Rageshwari gets jealous when she hears the news.
Episode 50 - Sunday, 20th of February 2022
Queen Rageshwari gets the king's attention when she casts an unbreakable spell on him.
Monday, 21st of February, 2022 - Episode 51
Abhi confronts Tanu and Alia, while Abhi contemplates why Pragya became hostile. Later, Pragya discovers that the Mehra house has been put up for auction.
Tuesday, 22nd of February, 2022 - Episode 52
Abhi gets to know about the auction and resolves to look at it for the last time. Meanwhile, Siddharth is fascinated when he sees Rhea, while Abhi and Pragya reflect on their past as she walks around the house.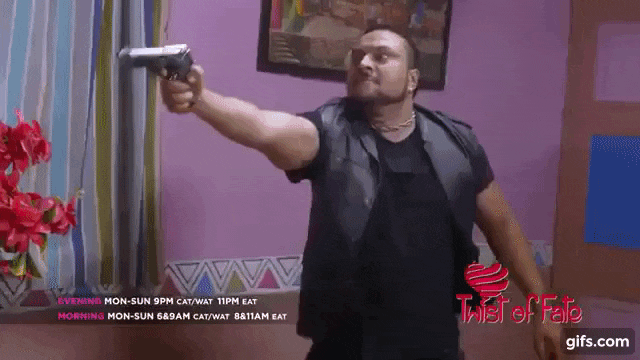 Wednesday, 23rd of February, 2022 - Episode 53
In today's episode of Twist of Fate, Alia and Tanu make up their minds to attend the auction. However, Abhi responds to Pragya and concludes by discontinuing the auction. Instead, he acts as a guest and emerges the winner at the auction. Meanwhile, Alia and Tanu try to reach Mehra's house.
Thursday, 24th of February, 2022 - Episode 54
Alia and Tanu disrupt the auction as it begins again, while the visitors at the auction suppose that there is a dispute on the property and decline to buy it. Meanwhile, Siddharth sights Rhea at the club and video calls Ranbeer. Then, Pragya forewarns Alia and Tanu not to expect her to show mercy.
Friday, 25th of February, 2022 - Episode 55
Ranbeer fails to see Rhea on the video call, but Prachi hears her talking. Unfortunately, the law enforcement agents invade the club and mistake Siddharth for a drug dealer. However, Rhea comes to his rescue.
Saturday, 26th of February, 2022 - Episode 56
Today's teaser on Twist of Fate discusses how Siddharth becomes dumbfounded after discovering drugs in his pocket. Elsewhere, the police officers interrogate Ranbeer at the hotel, while Rhea and Siddharth escape before arresting them.
Sunday, 27th of February, 2022 - Episode 57
Siddharth and Rhea enter a wedding venue to hide from the pursuers. Meanwhile, Siddharth and Rhea marry to establish their innocence when they have no other option.
Monday, 28th of February, 2022 - Episode 58
While a drunk Abhi sees Pragya everywhere, she battles with her emotions. Meanwhile, information about Siddharth's marriage breaks Pallavi and opens her past wounds before she explains how much she hates Prachi. Finally, however, Prachi implores her to let go of whatever pains she holds against Ranbeer and Siddharth.
What happens to the Twist of Fate cast?
Abhi and Pragya's love story gets even more complicated in Twist of Fate season 7. But unfortunately, the same fate seems to have followed their daughters, Prachi and Rhea, who have bad blood because they both have feelings for Ranbeer.
Pragya
She discovers the truth regarding Tanu and Pradeep's relationship. She then asks Alia to be nice to Tanu and later sends Pradeep an invitation using Tanu's phone. Will she manage to outsmart and expose Tanu?
Prachi
She gets stuck with Ranbeer in the bathroom while Alia warns her sister Rhea to be careful of her. Rhea later tears Prachi's clothes. Somdutt reveals that Prachi asked him to steal the jewellery, but everyone fails to believe him. Prachi later tries to make things work between her and Rhea.
Gayatri
Twist of Fate's plot takes a leap and focuses on Gayatri's life. She finds herself in a dilemma as she has to marry the king as his second wife. The thought of inviting Rageshwari, the king's first wife, to the wedding troubles her.
Queen Rageshwari is not willing to lose the battle as quick. She wages war on Gayatri, her rival. She gangs up with the former queen mother to plot a deadly plan that poses fatal consequences for Gayatri. The plan works, and Gayatri and the king cross paths. However, they squash their squabbles, and she shares a bed with him. What will Rageshwari do to separate them?
The Twist of Fate 7 teasers gives you every reason to watch all the episodes of the Indian series this February. But, can the Mehras expose Tanu before it is too late? The show airs on Zee World from Mondays to Fridays at 9.00 p.m.
READ ALSO: These Streets Teasers for February 2022: Why is Krishi unconscious?
Briefly.co.za has just released updates on the These Streets drama series for February 2022. It discusses how Vikram becomes so much in love with Asmita that he is willing to sacrifice his life for her and kill anyone who dares to harm her.
Meanwhile, Krishi and Shalin's relationship begins in an unpalatable way. Nevertheless, Krishi is happy to reunite with her father, and she willingly chooses to spy on Vikram because of him. Check out the post for more details.
Source: Briefly News