'Sizokthola': Moja Love Host Xolani Khumalo Exposes Police in Hit Reality Series, Mzansi Praise TV Star
Sizokthola host Xolani Khumalo says South African police are allegedly silenced by authorities, preventing investigation of certain criminals
Xolani Khumalo has gained admiration for exposing drug lords on the MojaLove show Sizokthola despite suppression
Public support has grown as social media users commend Khumalo's bravery in tackling corruption within the police force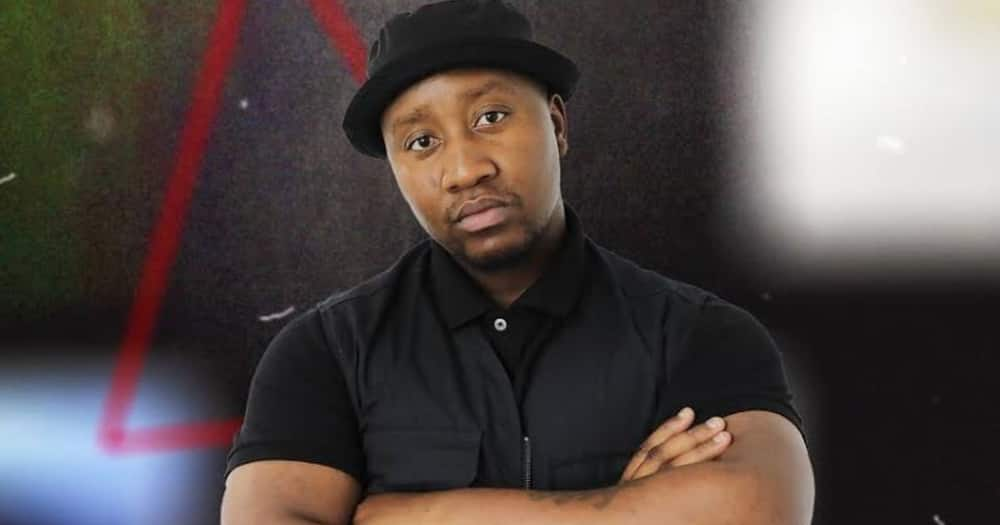 In a shocking revelation, Xolani Khumalo, the host of the popular Sizokthola show, has uncovered a disheartening truth about the South African police force.
Xolani Khumalo has made a shocking revelation on Mzansi cops
According to Khumalo, certain criminals are off-limits to the police, as their superiors in the respective police stations allegedly don't want to investigate them reports City Press.
This disturbing claim suggests that the authorities are actively silencing the police, preventing them from carrying out their duty to protect and serve the nation.
In a tweet, the news blog @TheTruthPanther shared on Twitter:
"Cops tell Xolani Khumalo the host of the #Sizokthola show, that they aren't allowed to investigate certain criminals because the authorities in their respective police stations don't want to. He has clarified that police are not sleeping but instead silenced by those in power."
Mzansi continues to back the Sizokthola host
Despite this suppression, Khumalo has gained immense admiration for his relentless pursuit of justice and for exposing drug lords on his show, Sizokuthola.
Viewers continue to applaud his efforts to rid drug-infested neighbourhoods of crime by unravelling criminal schemes.
@justnyoo tweeted:
"I agree with him. There is a cop in the Free State, Bethlehem who imprisoned a boy that knows kak about him, since December the case of common assault."
@PhilaMadlingozi said:
"It's a brave new world. Xolani needs the protection of the people. It will not be easy. I pray for his soul."
@Sam10109250 said:
"The silence of these authorities is a clear indication that they are complicit in drug trafficking and other crimes esp where foreign nationals are involved. We are dealing with dishonest authorities. Xolani the real material for Nobel Peace Price."
@patzyshongz tweeted:
"I support Xolani Khumalo 200%."
Clip of 'Sizokthola' host Xolani Khumalo saying he's not afraid to die while protecting Mzansi receives praise
Briefly News reported on Xolani saying he is not afraid to die while protecting South Africa.
In the short video shared by @Mbhele_Xoli, Xolani addressed a suspected drug dealer. The way he grilled the young man and how he pledged to die for Mzansi, all in the name of protecting its citizens from drug abuse, received huge applause online.
Source: Briefly News