Calls for Kanye West's Wife Bianca Censori to Be Arrested Mount, Spotted in See-Through Outfit in Italy
Kanye West and his wife, Bianca Censori, were spotted out and about in Italy a few days ago and she got dragged
Bianca wore a light brown see-through outfit that left little to the imagination, and this sparked a debate
Many are calling for her arrest, as Italian laws state a person displaying acts of public indecency can be imprisoned
Kanye West and his wife Bianca Censori once again cause a stir online. This time, her choice of clothing while on vacation in Italy got questioned.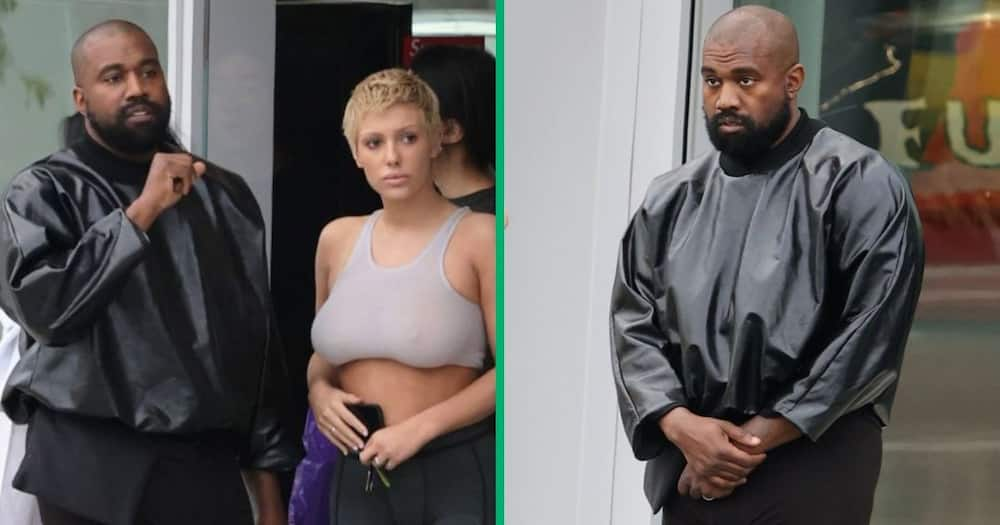 Kanye West and wife Bianca Censori cause a stir
According to The New York Post, Bianca Censori turned heads when she and Kanye West stepped out for lunch in Italy.
The rapper and his wife are on vacation, and Bianca wore a very see-through outfit and white heels, leaving little to the imagination.
The blog posted the images on their Instagram page.
Netizens call out Bianca and Kanye
The 'distasteful' outfit had the internet talking.
matildaradge's profile picture
"Is this a self-humiliation ritual that they are being required to do? Poor Kanye and wife. Something is so wrong."
moonblossom_4eve said:
"This is just weird."
holacholainc said:
"I think that is why Europe is now requiring Americans' Visa to enter lol."
glamsam_cfw said:
"Desperate for attention or what ... saddos."
ohyescynthiaaa said:
"If doing TOO MUCH was a person, it's gonna be Bianca!!!!!"
@Nonielions said:
"It's surprising that she hasn't been arrested. Italy is much more conservative, in this case rightly so!"
@JCMEDIACOMPANY1 said:
"Bizarre people behave bizarrely."
Up to 4 years imprisonment for public indecency
According to The South African, the Italian Constitutional Court has a law that could see people displaying public indecency getting fined €5000 to €10 000.
If imprisonment is necessary, then they could be sent to jail for four months or four years.
Kanye West and Bianca Censori spotted in Los Angeles with North West
In a previous report from Briefly News, Kanye West celebrated his birthday with his wife, Bianca Censori, in Los Angeles.
This caused a stir as the couple was spotted with Kanye's oldest daughter North West.
Source: Briefly News