Bio of Jordan Knight's son, Eric Jacob Knight: The untold story
Jordan Knight is part of the American boy band New Kids on the Block, a Massachusetts group that dominated the music scene in the late 1980s and 1990s. Who is Jordan Knight's son, Eric Jacob Knight? Has he followed in his father's footsteps by entering the entertainment world? Here, we discuss details surrounding Jordan and his family members.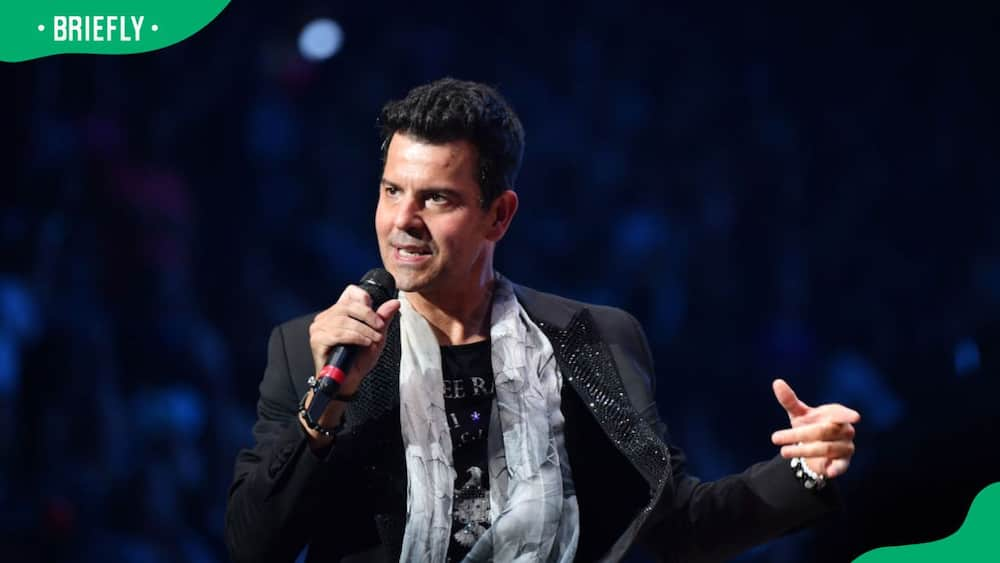 Buzz South Africa mentioned that Eric Jacob Knight is not in the working space, as he is still a high schooler in Milton, Massachusetts, at the time of writing. Although we have yet to determine whether Eric will follow in his father's footsteps by joining the entertainment world, what do we know of his life?
Profile summary and bio
| | |
| --- | --- |
| Full name | Eric Jacob Knight |
| Date of birth | February 21, 2007 |
| Age | 16 years old in 2023 |
| Zodiac sign | Pisces |
| Current residence | Milton, Massachusetts |
| Current nationality | American |
| Ethnicity | White |
| Gender | Male |
| Hair colour | Dark brown |
| Eye colour | Dark brown |
| Parents | Jordan Knight and Evelyn Melendez |
| Siblings | One brother (Dante Jordan Knight) |
| Native language | English |
Eric's life is shrouded in mystery, being a secluded figure away from his father's fame. His age plays a factor in his mysterious life, as he is still considered a minor. Here is what we know about Eric Jacob Knight and details regarding his famous father.
Eric Jacob Knight's age
Eric was born on February 21, 2007, making him 16 years old in 2023. His zodiac sign is Pisces
Jordan Knight
Jordan Nathaniel Marcel Knight was born on May 17, 1970, in Worcester, Massachusetts, USA. He became a part of New Kids on the Block, one of the biggest pop bands globally. Jordan is the band's lead vocalist, along with bandmates Jonathan Knight, Joey McIntyre, Danny Wood, and Donnie Wahlberg. The band achieved major success and had the awards to show.
Where is Jordan Knight now?
Jordan lives with his family on a quaint farm in Milton, Massachusetts. He and his brother, Jonathan, worked on renovating a home together during season two of Jonathan's reality TV show.
Architectural Digest mentions that the $350,000 project was documented during the second season of Jonathan's HGTV series, Farmhouse Fixer, and that the show focuses on him restoring classic New England farmhouses.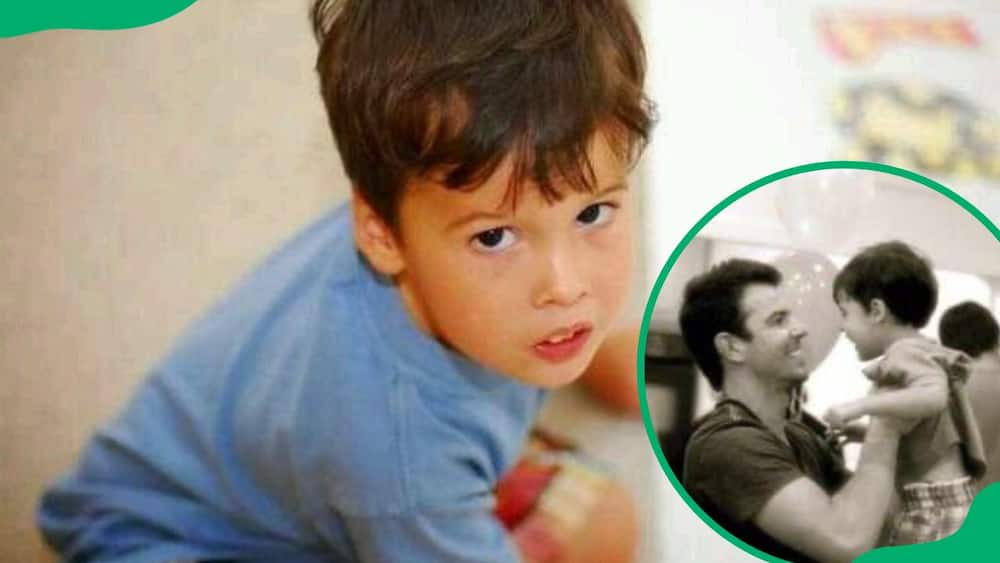 What ethnicity is Jordan Knight?
Hailing from Canada, Jordan is White. EthniCelebs.com reported that he is of English, Scottish, and distant German​​ descent, but this is unconfirmed.
Who is Jordan Knight married to now?
The iconic pop star is married to Evelyn Melendez, a model and the mother to his children. Jordan and Evelyn married in 2004 and have been happily married since. The couple met at some point during the 1990s and have since had a relationship that went from strength to strength.
Does Jordan Knight have any children?
Jordan Knight's children include two sons, Dante Knight and Eric Knight. Dante was born on August 25, 1999, with little to no information on him otherwise. Jordan Knight's sons stay out of the public eye, with the parents giving limited glimpses into their family life.
People Magazine reported that when asked whether he would have more children in future, Jordan said: 'Our hands are full with two, but we'll see. Fatherhood is the best thing I've ever done. I love being a dad. My life is very full.'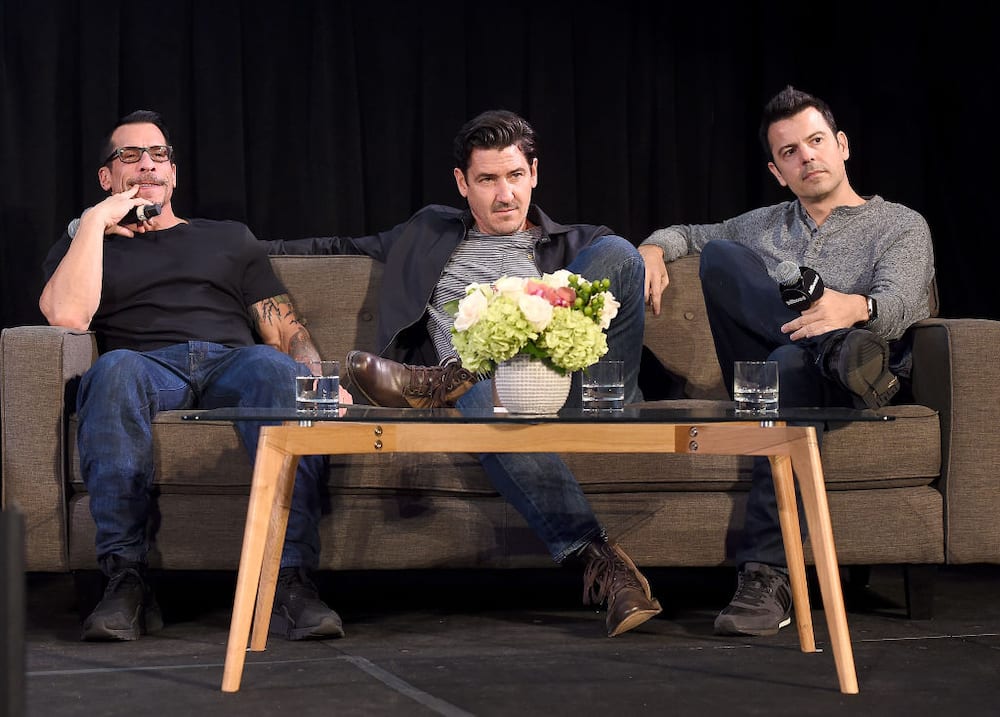 Who are Jordan Knight's parents?
His parents are Allan Knight and Marlene Putnam. Allan is reported as an Episcopal priest from Meaford, Ontario, and Marlene is reportedly from Dunnville, Ontario. The couple had six children: Allison, Sharon, David, Christopher, Jonathan, and Jordan.
Jordan Knight's net worth
The musician's net worth is reported differently online, with sources reporting the value as anywhere between $14 million and $18 million. It is most often reported as $18 million, which is believed to be the most accurate value.
There is minimal information regarding Eric Jacob Knight's life since he mostly remains behind the scenes. With no social media or public presence, information regarding Eric should increase as he becomes an adult.
READ ALSO: Bert Kreischer's family: Facts about his wife and children
Briefly.co.za discussed comedian Bert Kreischer's family, focusing on his wife and children. Is Bert's family supportive of his career?
Read on for more on Bert's wife and kids and information regarding the stand-up comedian's life.
Source: Briefly News