Durban Gen Teasers for January 2022: Why does Sne smell bad?
The South African Durban Gen series is a must watch for anyone seeking a steady source of entertainment throughout the weekdays. The storyline is set in the Durban General hospital, where doctors balance work with their love lives. The Durban Gen teasers for January 2022 episodes provide a sneak peek of what to expect in the episodes to come in the new year.
PAY ATTENTION: Click "See First" under the "Following" tab to see Briefly News on your News Feed!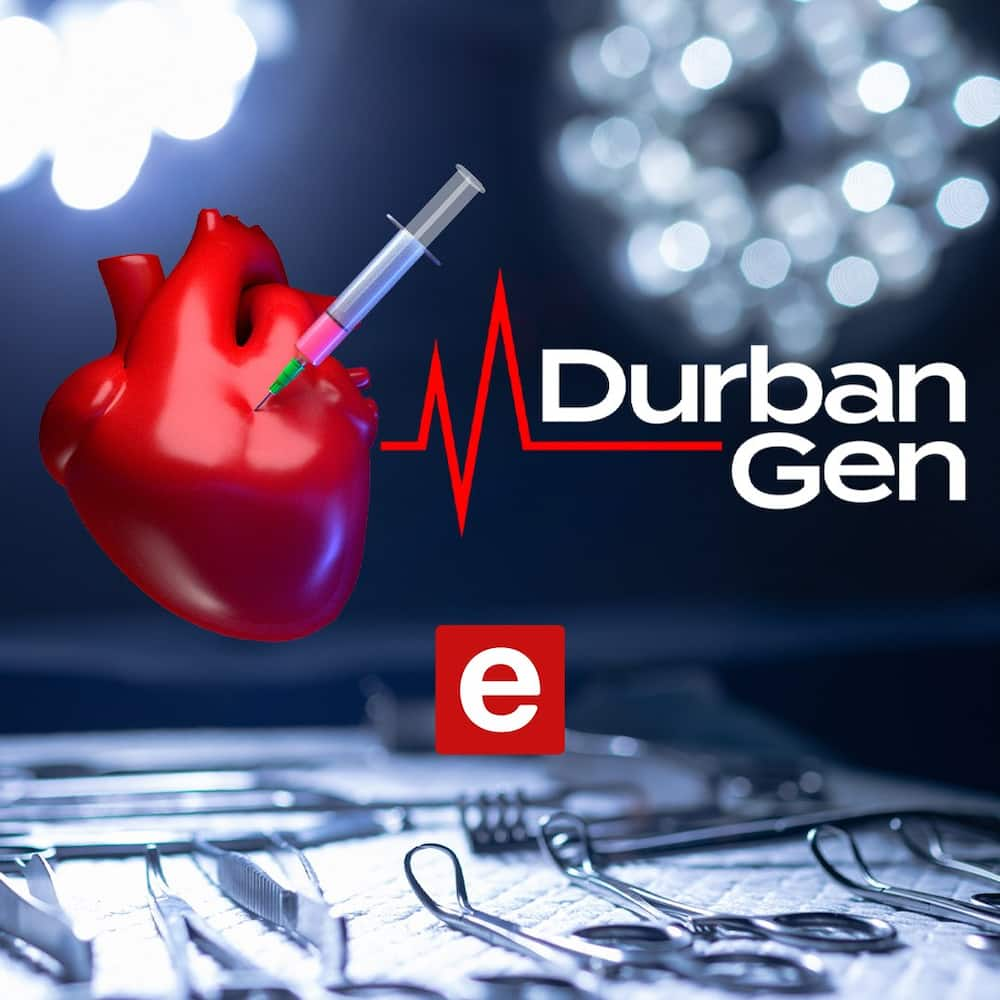 The Durban Gen soapie reintroduces some of the characters in last year's episodes in a new light while a few others retain their personalities. Calvin, for one, is experiencing romantic tribulations as his lover, Lindiwe, gets worse in terms of health. Meanwhile, Lindelani has two problems now as he is involved with Sne despite his relationship with Mbali.
Durban Gen teasers for January 2022
If you are interested in enjoying a series ridden by the intrigues of romantic suspense and struggles, then you are on track. e.tv and eExtra are the stations to watch out for in your spare time. The new year comes with new twists that the Durban Gen drama series hopes to help you familiarise yourself with.
Monday, 3rd of January, 2022 - Episode 326
Sne has a new secret keeper, and it is no other person than Mbali. Meanwhile, Calvin wants to make sure Lindiwe stays alive so badly while Nurse Mhlongo gives the air around everyone a bad smell.
PAY ATTENTION: Never miss breaking news – join Briefly News' Telegram channel!
Tuesday, 4th of January, 2022 - Episode 327
Gog'Radebe's strange attitude makes Mrs Dlamini feel like she was right about thinking that she was a witch. Elsewhere, Calvin is not ready to face the reality of Lindiwe's worsening health.
Wednesday, 5th of January, 2022 - Episode 328
A skunk and a witch are at the Durban General, and foul play can be felt in the air. Zandile puts everyone under a spell that reeks of shame while Nkabinde reads out what is not permissible around her to anyone that cares to listen.
Thursday, 6th of January, 2022 - Episode 329
Mrs Dlamini and Gog'Radebe meet up, and the latter apologises to the former. Nevertheless, Zondo saves Nurse Mhlongo from her troubles, while Calvin is the perfect gentleman and sticks with his girlfriend, Lindiwe.
Friday, 7th of January, 2022 - Episode 330
Mrs Dlamini and Gog'Radebe are in trouble with a group of angry mobs at the KwaMashu community. However, Calvin sacrifices something unbelievable for Lindiwe's sake while Sne plans to talk about Nurse Mhlongo's foul odour.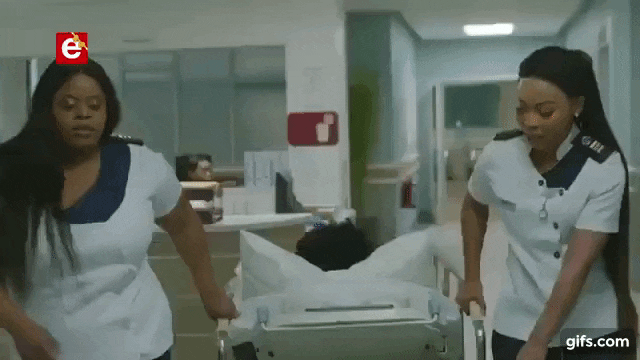 Monday, 10th of January, 2022 - Episode 331
An aggrieved patient angrily assaults a senior doctor, while Sne does not want to associate with Lindelani. Then, Calvin is in a fit of anger.
Tuesday, 11th of January, 2022 - Episode 332
The feelings about the new doctor at the hospital are not yet clear. Meanwhile, Calvin feels heartbroken at Lindiwe's final words, while Bangizwe gets the award for the most troublesome patient ever.
Wednesday, 12th of January, 2022 - Episode 333
Qwabe acquaints the new head of surgery to everyone at the hospital. Elsewhere, Bangizwe pours out his anger on Jack after getting a piece of bad news.
Thursday, 13th of January, 2022 - Episode 334
Jack finds it challenging to persuade Bangiziwe into doing what is correct. Dhlomo is unable to get the attention of Sne.
Friday, 14th of January, 2022 - Episode 335
Although Nkabinde is just a student, she loves Dr Dhlomo. While MacGyver is abducted, Jack places a spell on Bangizwe.
Monday, 17th of January, 2022 - Episode 336
Bhengu and Zondo are told to check out what is wrong with a 13-year-old male child who is going blind, courtesy of an ailment.
Tuesday, 18th of January, 2022 - Episode 337
Lindelani plans to face his troubles squarely. On the other hand, Dr Dhlomo's ten minutes is extended while the trainees find it difficult to take a patient's blood.
Wednesday, 19th of January, 2022 - Episode 338
Will Lindelani persuade Mbali to let bygones be bygones after revealing to her about Sne's baby and himself? Jack gets back in the rhythm of her profession as a doctor and assists Gloria. Meanwhile, will Sne see the man of her dreams in Dr Dhlomo?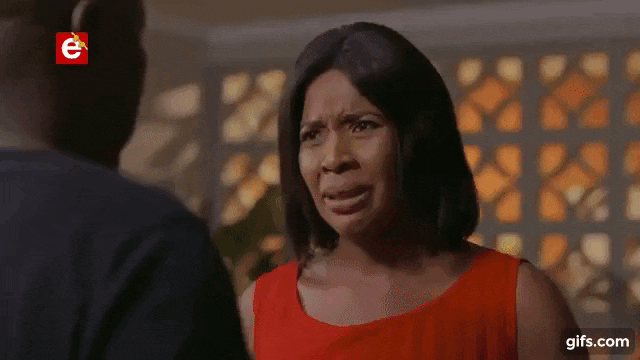 Thursday, 20th of January, 2022 - Episode 339
Dhlomo and Sne are almost caught in a compromising position. It is revealed that Themba is a drug addict and Gloria's neighbours are jealous and want her to leave.
Friday, 21st of January, 2022 - Episode 340
Mbali reveals all of her emotions towards Lindelani about his sexual romance with Sne which has led to pregnancy. However, Jack allows forgiveness to take over, while Sara becomes why her son becomes ill.
Monday, 24th of January, 2022 - Episode 341
Lindelani surprises Mbali and wants her to come and stay with him. Bhengu is in a financial crisis, and it is beginning to get to him while Dr Dhlomo is unhappy about what he hears regarding his separation from Sne.
Tuesday, 25th of January, 2022 - Episode 342
Mbali is taking the bullying in a good stride, even though she is sad about it and unable to overcome Dr Dhlomo's charm. Meanwhile, Bhengu's family gives him a hard time financially.
Wednesday, 26th of January, 2022 - Episode 343
Mbali attempts to ensure that Mrs Dlamini sticks to her prescribed diet. Elsewhere, Bhengu is wounded for being Bab'Bhengu's child, while Sne wants to reveal the cause of her pregnancy to Dr Dhlomo.
Thursday, 27th of January, 2022 - Episode 344
Phumeza reprimands Sne for not telling everything that she knows to Dhlomo. However, Lindelani is unhappy with Mbali for failing to speak with Mrs Dlamini, while Bhengu makes a great impact on his sister's life at some point.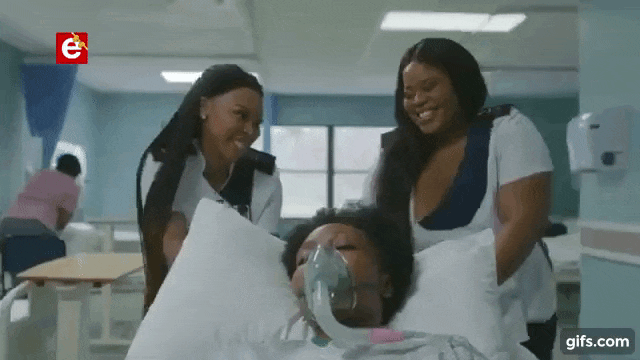 Friday, 28th of January, 2022 - Episode 345
Mbali is no longer in agreement with Agatha and Bhengu must deal with the consequences of his actions. However, will Sne be bold enough to share the news of her happiness with Dr Dhlomo?
Dr Dhlomo
This doctor is new at the hospital and catches the fancy of several women who will do anything to have him to themselves. He is getting involved with two women at the same time but his mind seems to be set on one. But then, he disagrees with one and sticks to the other. Nonetheless, he must make a concrete choice between his love interests.
Calvin
Calvin is what anyone would describe as a perfect gentleman and a pictorial definition of a Ride or die. He makes sure to stand by the woman he loves even though it is pretty obvious that the latter's health will only get worse. Besides, he is willing to sacrifice whatever to get his lover, but in the end, he must face the truth about her.
The Durban Gen teasers for January 2022 step up the underlying theme of the struggle between choosing by heart or with the brain. From all indications, the South African drama show does not seem to be ready to stop entertaining. Do not miss the show as the episodes broadcast on e.Tv from Mondays to Fridays at 18h30. The repeat versions show the following day at 13h30 and 11h15.
READ ALSO: The Heir on eExtra Teasers for January 2022: Deena and Simran file a complaint
As published on Briefly.co.za, the highlights for the January 2022 edition of your favourite drama series The Heirs are mindblowing.
Deena goes with Simran to the police station to file a report. After eavesdropping on Gunjan and Simran's conversation, what will she do since she now knows that Amba and her children are distressed?
Source: Briefly News