North West Woman With Hair Salon Says Family Is Proud of Her Feat After Opening Business
A businesswoman in the North West province is making the most of the cards she was dealt in life
Despite not being able to study, Charlotte Nthabiseng Mokgothu is making something of her life
In a follow-up conversation with Briefly News, the 27-year-old shared a few nuggets of wisdom for other young people who are struggling to find work
One young woman in the North West province didn't allow her inability to get accepted into university to ruin her life's trajectory.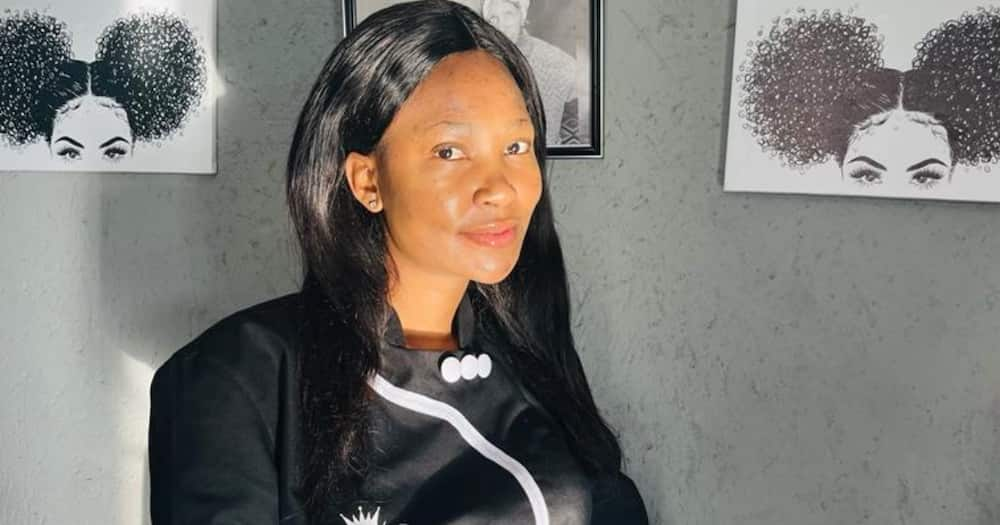 In a recent conversation with Briefly News, Charlotte Nthabiseng Mokgothu opened up about starting a hair salon in a shack and working hard to ensure the success of her enterprise.
Now, in a follow-up chat, the young woman reflects on how far she has come, and how proud she is of her accomplishments.
The North West woman's family is happy for her
Charlotte notes that she has received an abundance of congratulatory messages from those who believe in her:
"My family and friends are my biggest support system. My family is so proud of me. They can't stop congratulating me, especially after seeing my establishment.
The 27-year-old explains that not being able to study did initially impact her, but she quickly realised that she had a much bigger purpose:
"I matriculated in 2015. I was trying all by means to further my studies, but the problem was money and not being accepted any time I applied.
"As time went by, I realised that I could make money through my talent, and I started a hair salon."
The woman with a hair salon offers advice
Charlotte has important words of wisdom for young people struggling to find their feet:
"I would advise unemployed youth to not give up and to keep on looking for opportunities.
"If there is something you are good at or perhaps just enjoy doing in your free time, turn it into an opportunity. Use it to make a living."
Gauteng mom with multiple businesses celebrates opening 2nd pie shop
In another story about a hard-working businesswoman in Gauteng, Briefly News caught up with Fikile Ndaba, who recently opened her second pie store.
The single mother is set on ensuring her young son has the best future, despite being left high and dry by her baby daddy.
Fikile is also an author and accountant with multiple businesses, including a charitable organisation she started in her son's name.
Source: Briefly News