Durban 2-Time Graduate Goes From Being Cashier at Garage to Thriving With Career
One young lady in Durban, KZN is taking her career to greater heights and has gone from working as a garage cashier to achieving great success
The 23-year-old is also a master's candidate and hopes to obtain her Doctor of Philosophy before she turns 30
Briefly News caught up with Nandipha Ngcobo, who shared her passion for the supply chain field
A goal-driven young woman in Durban, KZN is highly inspiring and proof that one can start from the bottom and reach higher levels of success than ever imagined.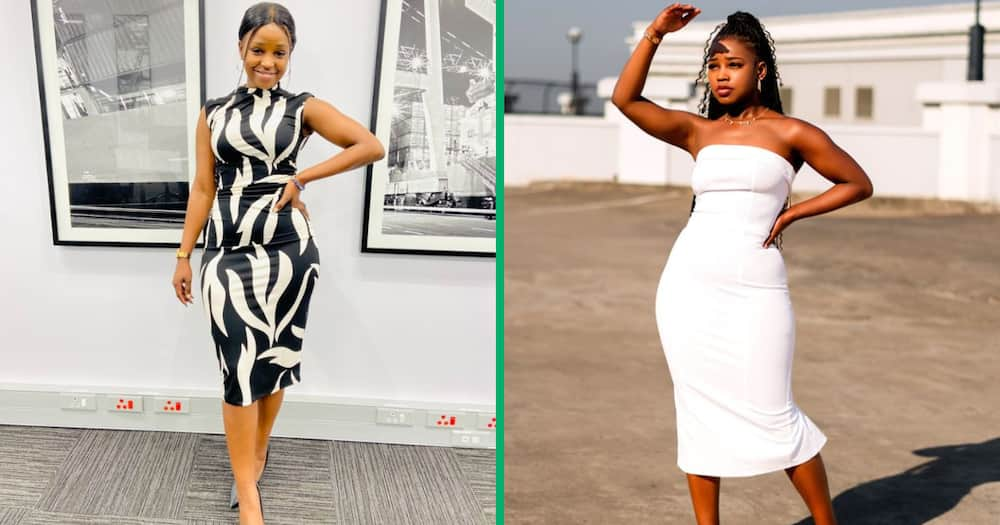 Brilliant Nandipha Ngcobo recently posted on the LinkedIn social media platform about going from working as a cashier at a garage to thriving in supply chain management.
Briefly News then reached out to the gorgeous, smart lady, who reflected on how proud she is of how far she's come.
Durban former cashier reaches goals
The 23-year-old explains that she is grateful for the journey that has shaped her into the strong, determined woman she has become:
"My professional journey has been great. I am truly amazed at how I have transitioned from being a cashier at a garage to a young professional in supply chain management at Transnet Port Terminals and a brand ambassador and chief administrator in supplier development.
"The journey hasn't been easy, but you have to allow yourself to be a beginner. You don't start off excellent."
Durban woman is a UKZN graduate
Nandipha holds an honours degree from UKZN in Supply Chain Management and is currently completing her master's degree in the same field:
"My biggest challenge has been balancing academics with my two professional roles."
The perseverant lady wants to obtain her PhD and become a renowned academic:
"My future dream is to become a doctor before 30 and to grow in my career. I also want to empower other women [and teach them] that vision without execution is just a hallucination.
"Every day when we wake up, we have to get up, recognise our purpose and work to fulfil it."
Domestic worker reflects on graduation
In another inspiring story, Briefly News previously wrote about a single mother of four from Gauteng who is incredibly emotional after obtaining her degree in an applied psychology-related field from Unisa.
The domestic worker overcame so many struggles to bag her degree without any funding while working full-time to support her kids.
Source: Briefly News