Thabo Bester Arrested in Tanzania Following Mangaung Prison Escape, SA in Disbelief: "Another Imposter"
Thabo Bester was reportedly rearrested in Tanzania on Saturday morning along with two other people
Thabo has been on the run since he faked his death and escaped from the Mangaung Correctional Centre last year
His apparent capture has social media buzzing, and Thabo's pictures wearing a head wrap are going viral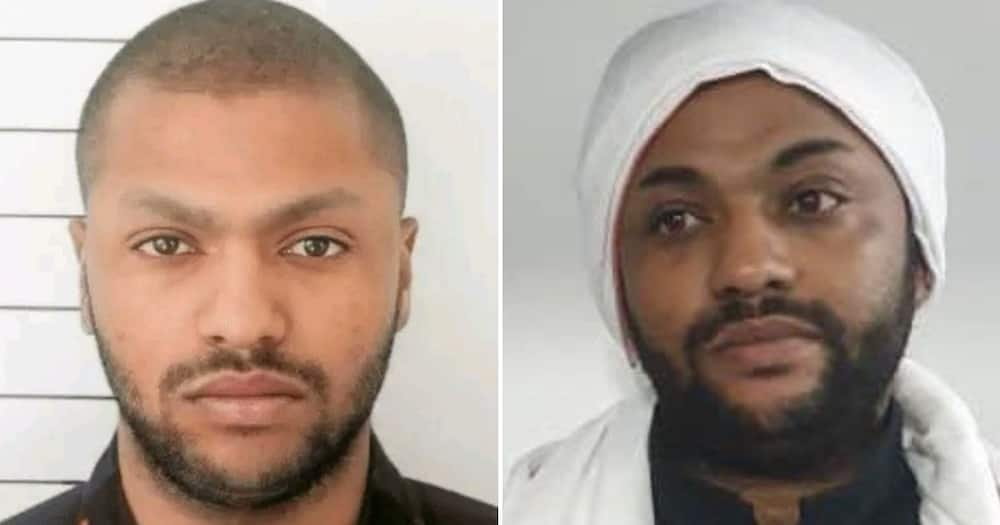 JOHANNESBURG - Facebook sexual offender and murderer Thabo Bester has been reportedly arrested in Arusha, Tanzania.
According to ENCA, Bester's partner Dr Nandipha Magudumana was also apprehended on Saturday morning.
Bester and Magudumana fled their hideout residence in Hyde Park last month after news broke of his escape from the G4S maximum prison in the Free State.
Bester faked his death and made it look like he died in a fire in his cell on May 3, 2022.
National police commissioner will reportedly address the nation
The SA police commissioner Lieutenant- General Fannie Masemola, is expected to make a briefing about Bester's case, reported TimesLIVE.
Please take a look at the pictures of a man thought to be Thabo Bester in Tanzania.
Citizens discuss Bester's capture on Twitter
@Casper_Qwabe said:
"Yesterday Bheki Cele announced they are very close to making an arrest. No one believed him."
@AlexStemela mentioned:
"This Bin Laden look-alike is Bester?"
@Qali___ stated:
"He is lucky Tanzanian police got to him first. He is alive at least. He would be dead if some members of SAPS had found him first."
@thandomasanabo shared:
"I really really wanted Thabo Bester and Dr Nandipha to be caught. But Aowa so quick?"
@ApheleleJody stated:
"I wouldn't be shocked if the Thabo Bester they are claiming they've arrested is another imposter."
@uNokwandaLo tweeted:
"Thabo Bester was arrested in Tanzania because other countries don't have a place for illegal immigrants."
@hlubizer added"
"Thabo Bester escapades are proving there's no perfect crime. It's worse when other people know about it. The fact that one of the warders paid off and went on spending spree was problematic."
Thabo Bester ranks 2nd-highest in internet searches in South Africa, Google search data reveals
In a related article, Briefly News reported that the daring escape of Thabo Bester has been all South Africans can talk about lately, and it shows in the county's collective search engine history.
Google has just dropped its search data for March and the highlights show what had the nation intrigued and curious last month.
Source: Briefly News