Matt Ox net worth, age, height, jet lag, dreads, parents
The entertainment industry is a broad field made of different sectors. Music, film, and YouTube are some of the few forms of the entertainment industry. While some people choose one area of speciality, others venture into different aspects of the industry. Matt Ox falls under the latter, and he is doing fantastic.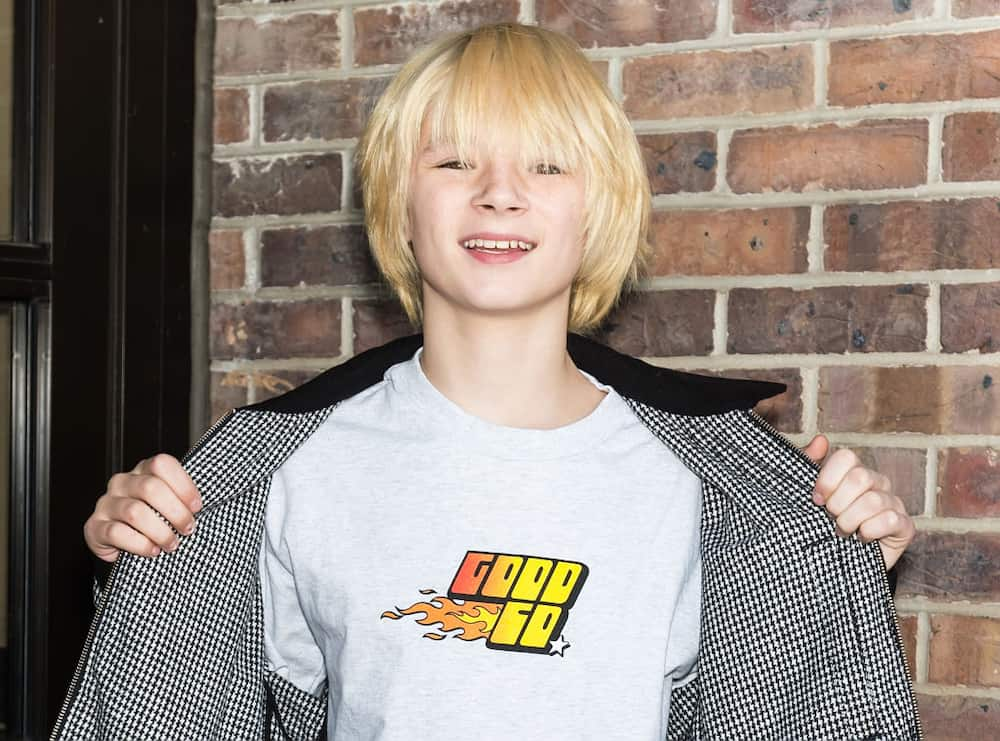 Matt is a famous American rapper, entrepreneur, and YouTuber from Philadelphia, Pennsylvania. The upcoming artist has taken the music industry by storm. His hit single, Overwhelming, went viral on YouTube. In addition to being a rapper, he is also the CEO of OX Gang.
Matt Ox profile summary
Full name: Matthew Grau
Date of birth: 13th December 2004
Place of birth: Lawncrest, Philadelphia, Pennsylvania, US.
Matt Ox age: 16 years
Nationality: American
Ethnicity: White
Height: 5 feet 2 inches
Weight: 63 kg
Relationship status: Single
Profession: Rapper, entrepreneur, YouTuber
Net worth: $400, 000
Matt Ox biography
Matthew Grau was born on 13th December 2004 in Lawncrest, Philadelphia, in Pennsylvania, USA. How old is Matt Ox? The talented rapper is 16 years old as of 2021. His mother is Laurel, but there are no details about his father.
A single mom raised the singer after his father committed suicide due to mental illness when he was only two years old. How old is Matt mother? His mother is 31 years old as of 2021. She was only 15 years old when she gave birth to him.
He has no siblings as he is the only child of his parents. Matt was homeschooled to create time for building his career as a singer without dealing with the tight schedules of attending school and classroom work.
Matt gained interest in music at a very young age. He grew up listening to renowned American rappers such as Eminem, Marilyn Manson, and Kendrick Lamar. Therefore, he promised himself that he would become a famous rapper someday. In addition, his uncle, who was a musician, used to carry him along to the studio while recording his songs.
Career
With the fabulous inspiration from his favourite rappers, he started writing his rap when he was eight years old. In 2017, when he was only 12 years old, he released his first single hit song, Overwhelming, featuring Oggie Mane instrumentals.
During the same year, he signed a deal with Warner Bros Record, releasing more hits. Some of the songs released under the record label were Youngest Coming Up and Messages. He was among the performers along with Chief Keef in Los Angeles, California.
He released his debut album, OX, in October 2018 through a Philadelphia-based production crew under the name, Dying. It has 11 songs that span three minutes each. Some of the prominent artists featured in his album are Chief Keef, Vale, and Key.
Here are the highlights of his career in the music industry:
Songs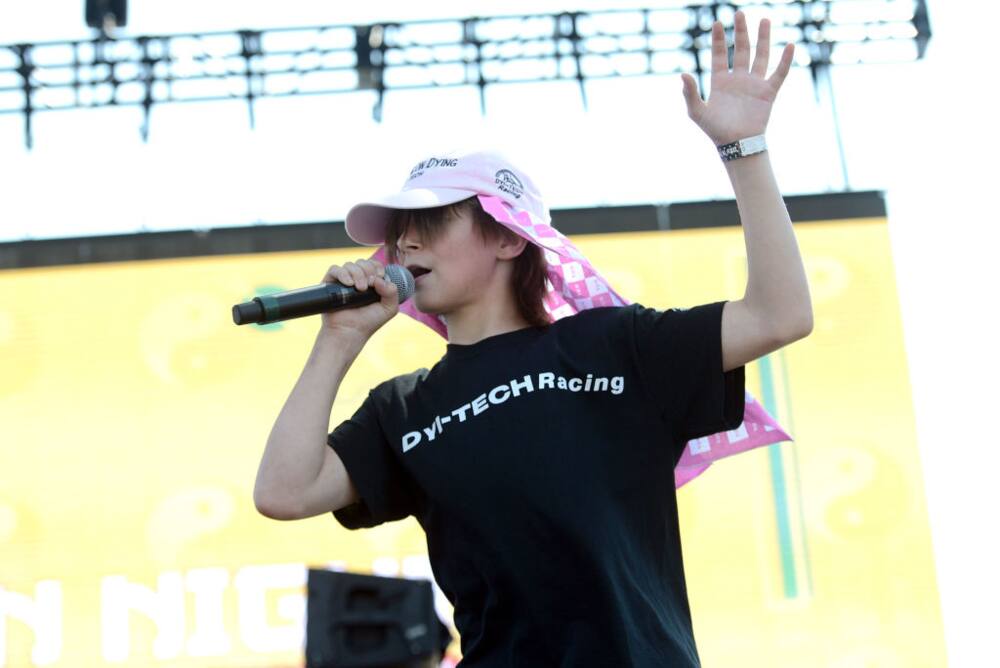 Pull Up
Overwhelming
Ya Dig
Go Up
Distorted
Revolution
Jetlag
Ride Around
Ambition
Gopsycho
This N That
Zero Degrees
Messages
Trident
Dazed
Maintained
Ha Ha Ha!
Psyche
Pop It
Infinity
Oh Dam
Yeah Yeah
Learned
Becky
Wop
Pom Poms
Tripple Dip
1000
Turn Up a Notch
Tesla
Michael Myers
Pumped Up
Albums
2018 - OX
2020 - Sweet 16
2021 - Unorthodox
In addition to music, he is a talented YouTube content creator. His self-titled channel, Matt Ox, was created on 16th August 2017. As of 2021, the YouTube channel has the following features:
222k subscribers
38 videos
27,252,832 views
Matt is a renowned entrepreneur and businessman too. He has his clothing line where he sells different types of merchandise.
Jetlag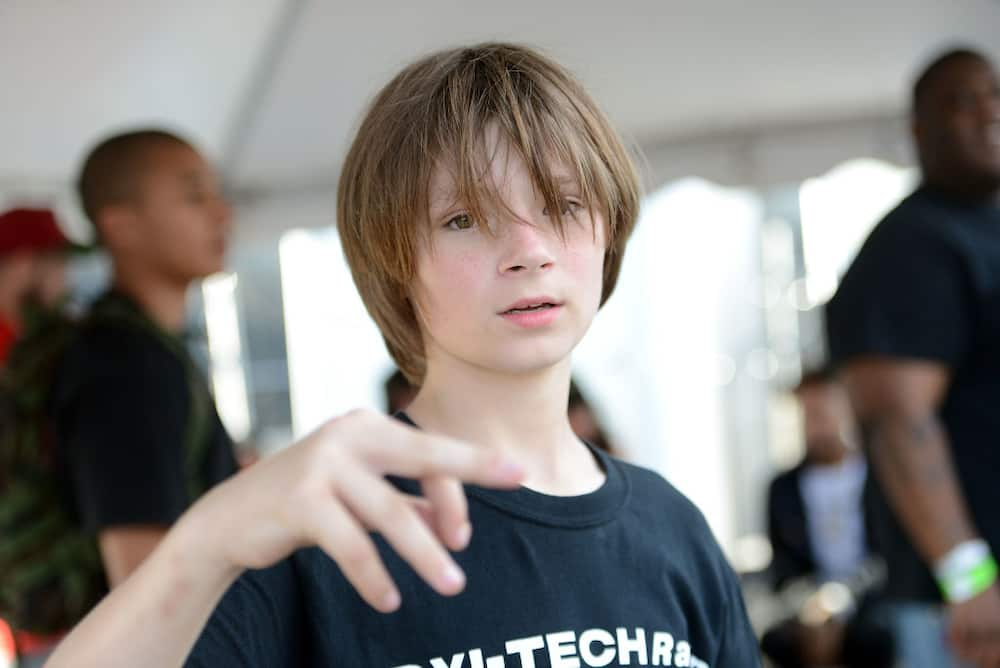 After a relatively quiet start to 2019, the singer returned to the industry with some brand new material. He tapped the talented Chief Keef for the music video, Jetlag. How old was Matt Ox when he made Jetlag? He was 14 years old.
The spacey, cough syrup-coloured visual sees the singer wake up in his messy room with equally messy hair. He literally falls into his bed, which transports him into another dimension. Here, he finds Chicago drill legend Chief Keef, and the two proceed to smoke on a packed aeroplane.
Matt Ox height and dreads
How tall is Matt Ox? The singer is 5 feet 2 inches tall and weighs 63 kg. He has light brown hair and brown eyes.
Matt Ox 2021 pictures indicate that the singer has locked his hair. He is one of the few white people who have locked their hair. Even though Matt Ox dreads are not as tight as black people's, he has embraced other lock pattern styles.
Salary and net worth
What is Matt Ox salary? He has not offered the actual amount he takes home as his salary. Matt Ox net worth 2021 is alleged to stand at $150,000. The singer's source wealth is primarily the sale of his music and live performances.
Matt Ox has achieved so much success in the music sector at such a young age. With over 100 million plays on SoundCloud and unique auto-tune performing styles, the singer has managed to win the hearts of many people who love what he does.
READ ALSO: Leonard Zhakata age, wife, all songs, mp3 download, house
Briefly.co.za reported about the bio of Leonard Zhakata. Who is Leonard Zhakata? He is one of the names that pop up when you mention Zimbabwe's collection of lyrical prowess and veteran musicians.
Why is he popular? His music feeds the souls of most individuals, which might explain his dominance in the country's music industry throughout the years.
Source: Briefly News