John Clark Gable: All you need to know about Clark Gable's son
John Clark Gable is a renowned American actor and celebrity. As Clark Gable's son, he was born with a silver spoon in his mouth, and he got into fame way before his career took off. Despite the attention he enjoyed, he never met his legendary father. His biography unveils details of whether he lived up to his father's bar.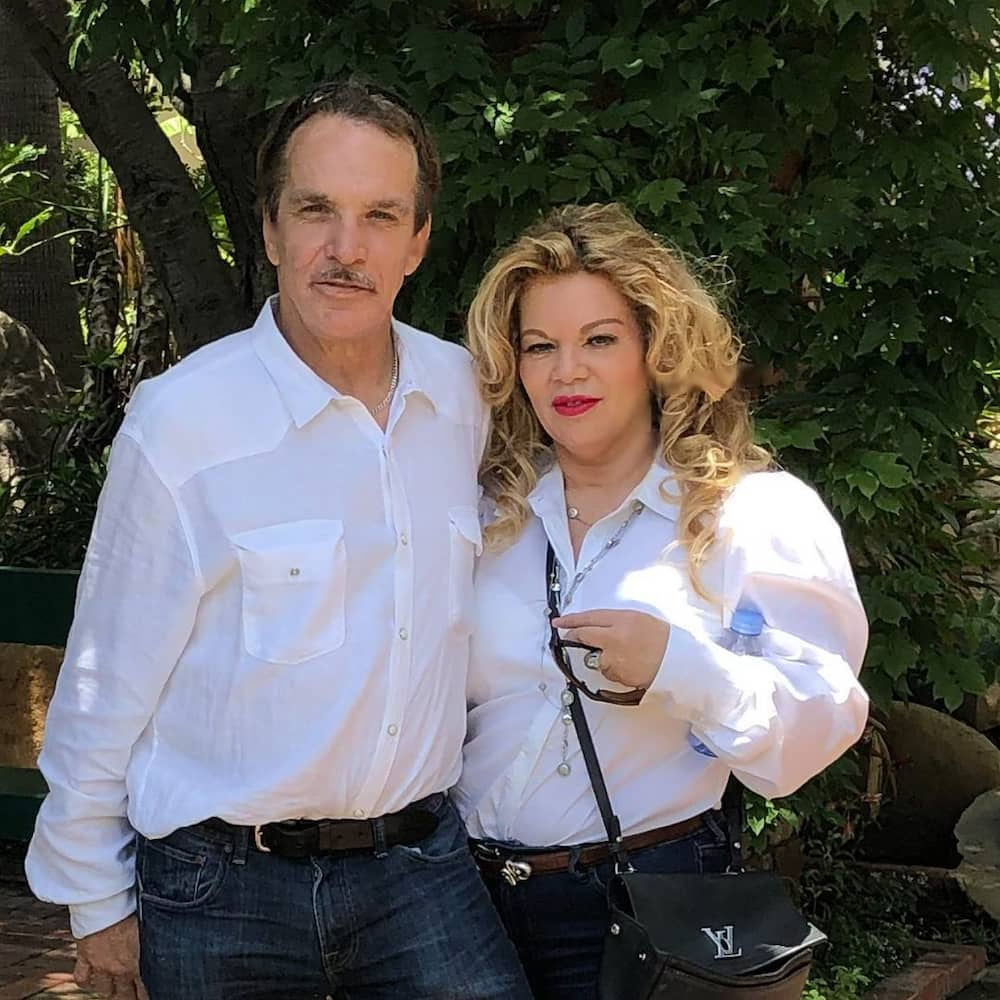 Having had to grow up in his father's shadow, he might have entertained thoughts of not venturing into showbiz. However, it seems like the call of the blood so strong that he gave in. He joined the entertainment world, and his name is cemented in Hollywood. His biography brings to light some of the unknown facts about him.
Profile summary
Full name: John Clark Gable
Date of birth: 20th March 1961
Place of birth: Los Angeles, California
Zodiac sign: Pisces
Nationality: American
Ethnicity: White
Occupation: Actor
Marital status: Married
John Clark Gable biography
He was born in March 1961 in Los Angeles, California, to the late William Clark Gable and Kay Spreckles. He spent the better part of his childhood in Los Angeles and lived in his father's fame, although he never met him. During his first year, he survived a kidnapping attempt; hence, his mother strived to keep him off the public eye and always ensured he had a security detail. Therefore, the better part of his childhood life is a mystery.
How old is John Clark Gable?
John Clark Gable's age is sixty years old as of 2021. He marks his birthday on the 21st of March.
What does John Clark Gable do for a living?
He is a renowned actor famous for his role on Sunset at Dawn. His acting career was a slow journey, and he made his breaking in 1990 through his performance in the film Bad Jim. He featured in the movie alongside Richard Roundtree and James Brolin. Even though the movie was not a hit, it profoundly propelled his growth in showbiz.
These are other John Clark Gable's movies you could check out:
Bad Jim (1990) as John T Coleman
A Burning Passion: The Margaret Mitchell Story (1994) as Army Officer Terry
Sunset at Dawn 1 and 2 as Costello
Aliens from Uranus (2012) as Sheriff Herrera
John Clark Gable's net worth
How much is John Clark Gable worth? The talented American actor has made significant strides in his acting career, and John Clark Gable's net worth is a testament to the results of his hard work. Apart from acting, he is also an entrepreneur and a two-time champion for Lucas Oil off-road racing series PRO Open. According to Celebrity Net Worth, his worth is estimated at $5 million.
John Clark Gable's wife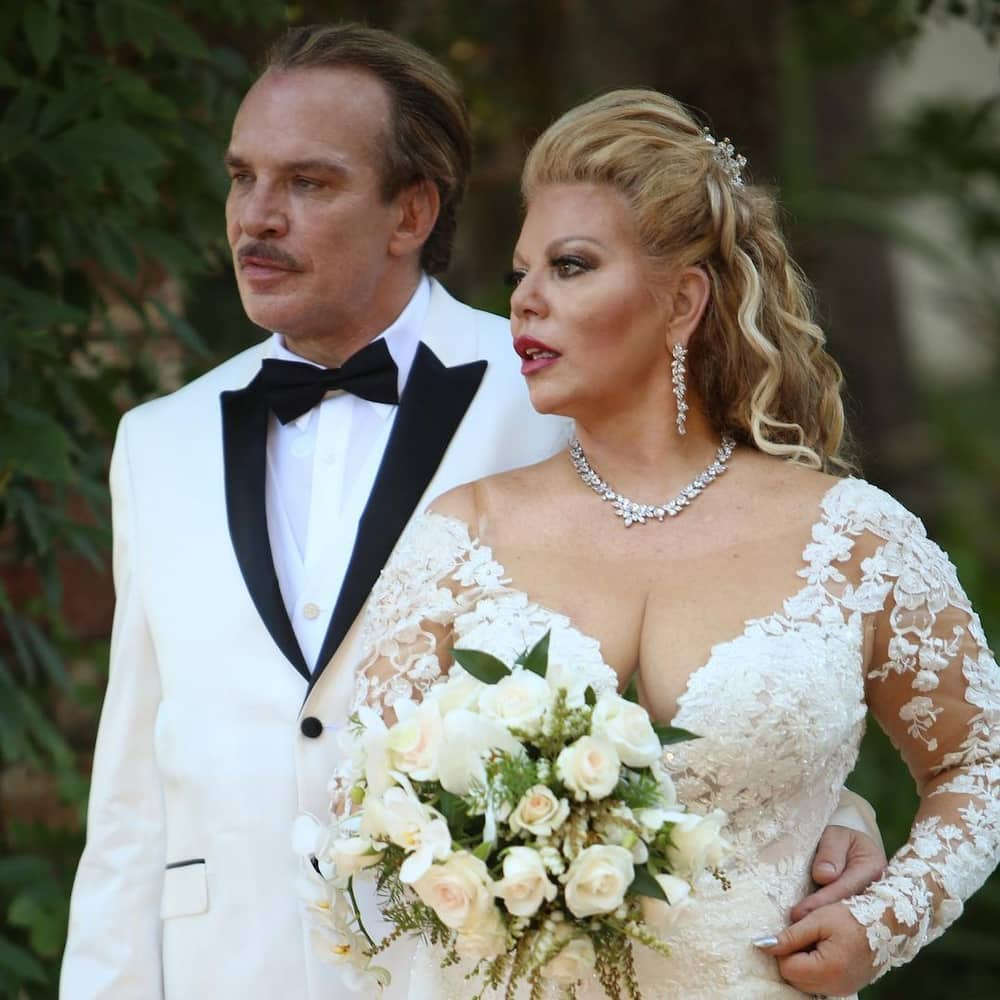 Despite his flourishing career, John has had his fair share of experience in marriage. He has been married three times; his first was in 1985 to Tracy Yarro. However, their union lasted five years before they got divorced. In February 1999, he gave marriage another shot by marrying Alexandria Remlin. However, three years later, the union ended up in a divorce. Finally, in September 2020, he married Debra Hartsell in a beautiful white wedding.
John Clark Gable's children
Out of his three marriages, Tracy Yarro was the only woman who bore him children, Clark Gable III and Kayley Gable. Kayley followed her father's footsteps in acting and featured in Winchell (1998), The Cynical Life of Harper Hall (2011), and Sunset Society (2018). Unfortunately, his son passed on in 2019.
What caused the death of John Clark Gable's son?
Clark Gable III was born in September 1988, and he was the American actor's second child and only son. He was an actor, model, and TV presenter. According to the Dallas County Medical Examiner, Clark passed on in February 2019, and his cause of death was an accidental drug overdose. Before his death, the late Gable III was the host of Cheaters, a reality television series which aim was to expose people suspected of cheating on their partners.
What did Clark Gable die from?
Clark Gable passed on in November 1960, and at the time of his death, he was fifty-nine years old. He was hospitalised at the Hollywood Presbyterian Hospital for ten days after suffering a heart attack on 6th November 1960. Unfortunately, the hospital administration stated that he suffered another heart attack that resulted in his death.
John Clark Gable mother had stayed with him throughout the time. According to her, her husband seemed to be recuperating hours before his demise.
John Clark Gable's controversial arrest
What happened to John Clark Gable? The American actor was found on the wrong side of the law in 2013, leading to his arrest. The Los Angeles County Sheriff's deputies accused him of driving under the influence of alcohol, causing mayhem by hitting five parked vehicles. Fortunately, there were no reported casualties, although he ended up in jail and was forced to pay a $15,000 bail to be released.
John Clark Gable went from being Clark Gable's son to cementing his name in Hollywood as a talented actor. Even though he faced a tumultuous year in 2019, he held it together and remained the loved actor in America. He has also significantly contributed to the performance of most movies.
READ ALSO: 30 Mamlambo from Uzalo pics in real life: Must-see photos 2021
Briefly.co.za published photos of Mamlambo from Uzalo. The little snippets of her life will wow you by how well she wears different facades.
Gugu Gumede features on Uzalo as Mamlambo, and her photos depict a younger woman than her role in the show. However, she is the daughter of a prominent South African leader, and her beliefs are worth gravitating towards.
Source: Briefly News