Bonang Matheba is a woman blessed with many gifts and talents. She has made a name for herself in the entertainment industry as one of South Africa's business women and leading voices in the media. Having been the host to one of the most listened shows SABC 1 music live, the TV queen has gone ahead to be a part of some shows such as The Front Row, Afternoon Express, and Top Billing. With all these achievements, many of her fans could be asking what is Bonang Matheba net worth?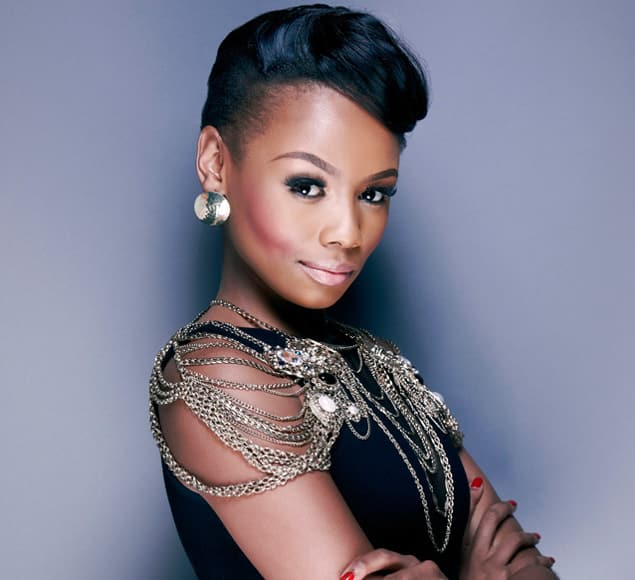 Keep on scrolling to this article and get to see how much your celebrity is worth in this year of 2018.
Bonang Matheba net worth
Having bought her first house at 22 years, and bought another on her 29th birthday. Bonang Matheba's net worth is always a topic of discussion among her fans. It has been estimated at R7.2 million. Bonang owns expensive vehicles and a luxurious house. Bonang Matheba house is a beautiful multi-million Rand home, which was recently featured on Top Billing. The mansion is located in an exclusive Waterfall Country Estate in Midrand, Gauteng. The well spaced and the designer living room will leave you green with envy because she has an eye for the most exclusive pieces of furniture on the market. Her house is all about black meeting the white affair. Yes, Bonang has a taste of good and beautiful things in life and she works hard to make sure she gets them.
She has had the privilege of working as a brand ambassador for various brands such as Ipanema, Distraction, Ciroc, Revlon, and Diva Divine Hair. Bonang also has her reality show called 'Being Bonang'. Her net worth also comes from multiple endorsements and deals as well as being actively involved in charity work such as raising money for Nelson Mandela's children fund. From being involved in philanthropic work to working hard in her business and career, Bonang is worth every penny she has made in the years of her career.
Bonang Matheba biography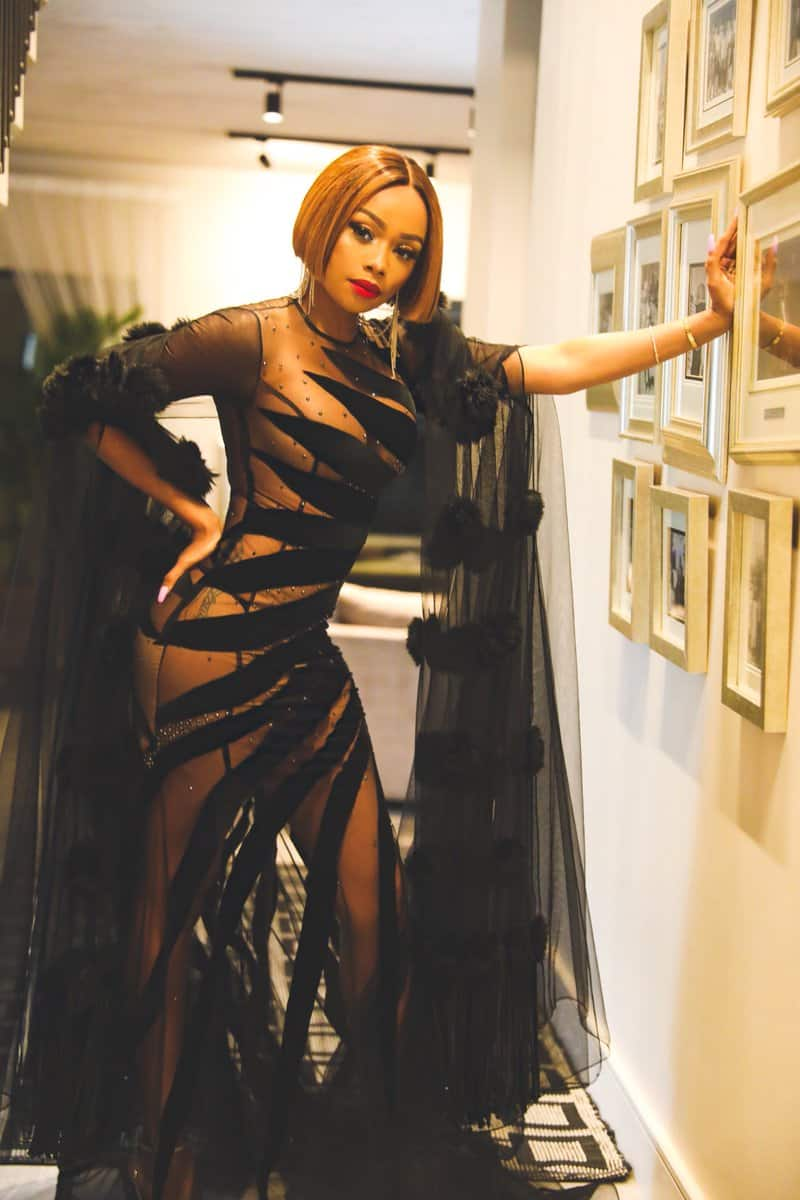 Bonang Dorothy Matheba was born in Mahikeng, North West Province on the 25th of June 1987. This makes Bonang Matheba age to be 31 years. She was born in a good family with the father being a lecturer at the University of North West, while her mother was the Corporate Head of Human Resource. Most of her childhood memories are in South Africa where she attended Fourways High school and proceeded to join the University of Johannesburg.
At the age of 15, the beauty queen got a role in the kid's game series "Manhattan's Fantasy Challenge". After she was done with the show, she went back to school and focused on her studies, and later on, she enrolled in a marketing course at the University.
In 2017, Bonang got to be the host of one of the most publicized music shows 'LIVE.' She made history by auditioning five times for the role with effortlessly traveling from city to city, which amazed the judges greatly. Later Bonang was crowned the winner. Her newfound fame and demanding job made Bonang cut her university education short. The queen's focus solely became a presenter on one of the most watched music shows in South Africa.
Bonang Matheba book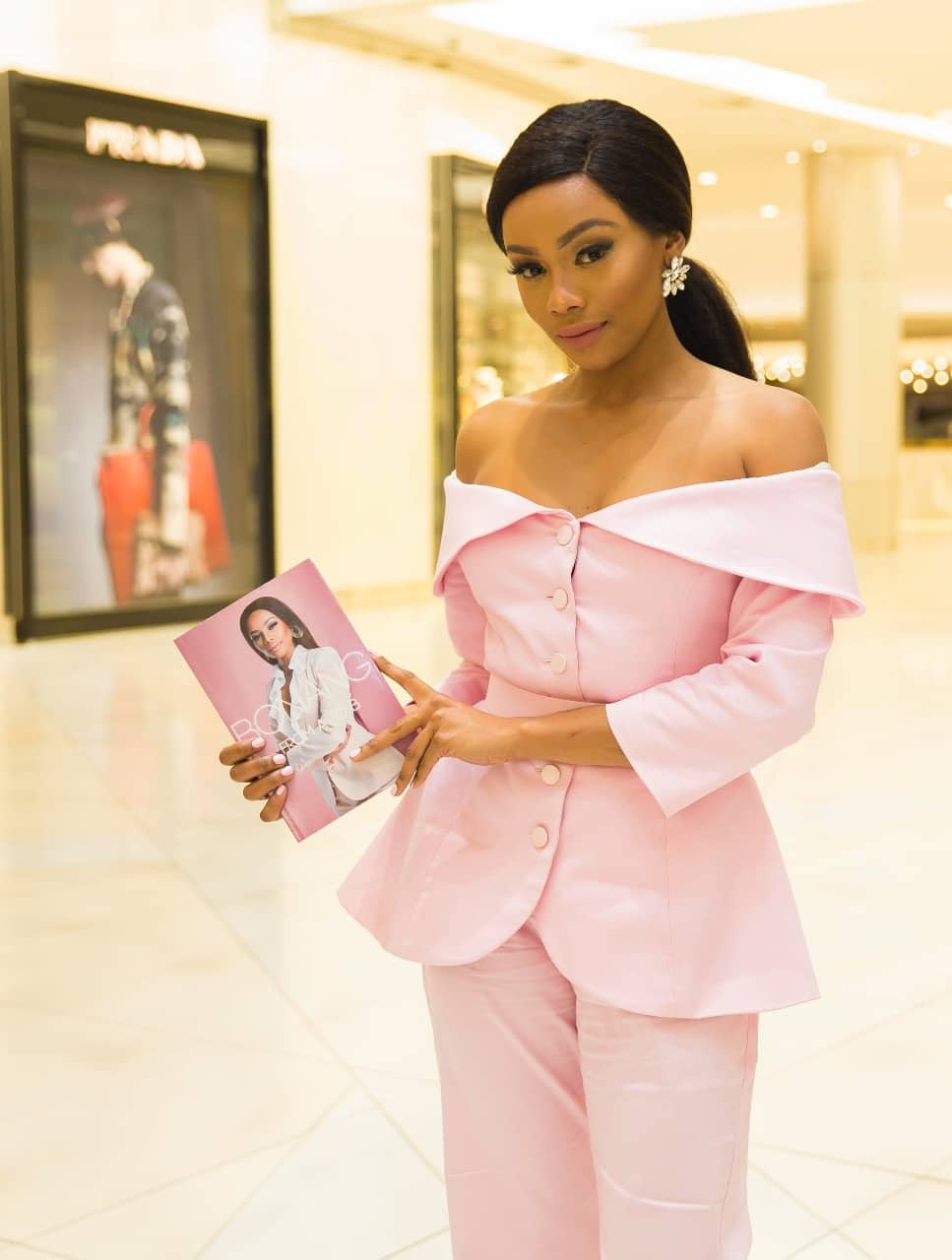 Bonang is unstoppable, as she will never cease to amaze her fans. In 2007, she released her autobiographical book titled 'A to B' through Thabiso Mahlape's publishing house Black Bird Books. The book received a lot of negative publicity from the South African public with many people castigating it because of factual, grammatical, and spelling errors.
This public outcry led to the book's removal from shelves of stores by giant exclusive books retailers. Later, a second edition was published with most of the previous errors having been corrected.
Bonang Matheba and AKA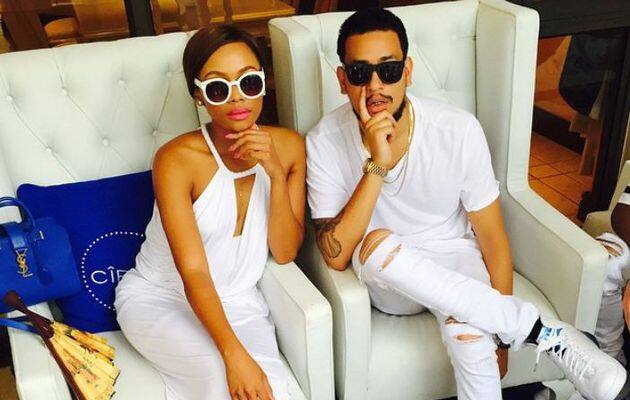 After being in a relationship for two years, AKA and Bonang called it quits. The relationship was known to be an on-off affair hence most people referred to it as a publicity stunt. There were also rumors of AKA cheating on Bonang with a local social Nicole Nyaba. He denied the claim, leaving fans in suspense about the cause of their recent break-up.
Before starting his relationship with Bonang, he cheated on the mother of his baby DJ Zinhle. He admitted to mishandling the split and admitted to putting her through a lot when she was pregnant. He hoped that Bonang would also apologize some day.
Thabo Mokoena Bonang's brother
After her parents' divorce, Bonang's mother remarried Joe Mokoena from whom she had a son, Thabo Mokoena. Although half-siblings, Bonang is fond of her younger brother who she tweets about saying he is growing up too fast. Earlier this year during his birthday, Thabo Mokoena asked his sister to buy him a C63 AMG which Bonang said that she would only buy it for him after seeing his matric results.
There is an adage that says 'hard work pays' and true to that, Bonang net worth is a result of her consistency in wanting to get better deals and endorsements that help her lead the kind of life she deserves.
READ ALSO: