Who is Simon Cowell wife? Her name, age, son, net worth and pics
Although she is best known as the mother of the music mogul's child, Simon Cowell wife Lauren Silverman has other interesting information that is worth knowing about. After settling down with one of the world's most famous bachelors, Lauren Silverman has risen to the limelight. She also keeps making the front page headlines of major newspapers across the country and internationally. Read on to know more about her.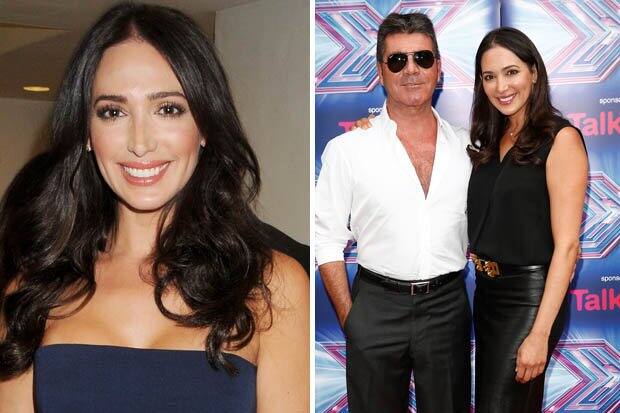 After the public announcement of Lauren Silverman's love affair with Simon Cowell in 2013, she seems to have been getting lots of media attention. And, one of the factors responsible for this is due to the circumstances that surrounded the coming together of the two parties. However, a question that is yet to be answered in some people's minds is how the two of them got to eventually date knowing well that Simon Cowell is a friend of Lauren Silverman's ex-husband.
READ ALSO: Vin Diesel family: members, photos and stories
Lauren Silverman Simon Cowell
Simon Cowell wife name? The name of Cowell's wife is Lauren Silverman. Although her maiden name is Davis, she took up "Silverman" after she got married to her ex-husband, real estate mogul Andrew Silverman. Lauren grew up in Hallandale Beach Florida where she also attended a private school in Miami Country Day.
Lauren Silverman got married to Andrew Silverman in 2003 at St Regis hotel, Manhattan's Midtown. However, according to Daily Mail, the parents of Andrew, Eleonora and Allen, did not approve of the wedding and as such, they refused to attend it.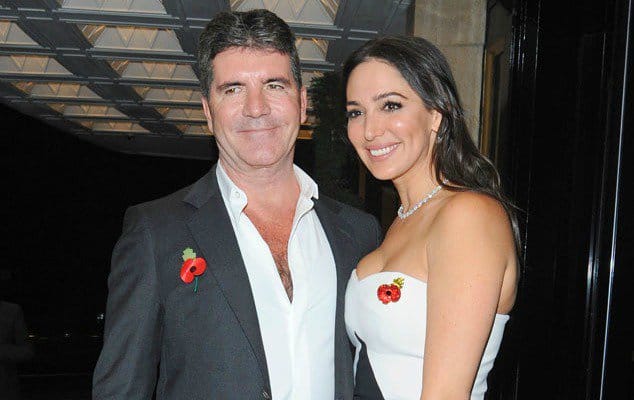 Simon Cowell, generally known to be one of the most influential celebrity reality TV judges that are known in the world, met Lauren Silverman in 2006. This was after his friend, Andrew Silverman, who was Lauren's husband at the time, introduced him to his wife at the Sandy Lane hotel in Barbados. This hotel was where the music mogul used to spend his new year. Afterwards, what remained confusing to many of their friends is how Cowell and his hijacked wife got to start-up their secret relationship without Andrew's knowledge before it went public in 2013. The only thing that was blamed on Andrew Silverman was his frequent travelling abroad for business without his wife which gave the latter an opportunity to grow close to Cowell.
Simon Cowell wife age and family
Simon Cowell's wife is 41 years old. She was born on July 26th, 1977 in Florida, United States. Lauren is the daughter of Steven Davis, an accountant, and Carole Davis, an estate agent. However, the two parents have divorced, and each of them is married to another spouse.
Simon Cowell son
After Simon Cowell and Lauren Silverman began their secret love-affair, Lauren got pregnant, and this compelled them to make their relationship known to the public. The result of the secret affair of Lauren and Simon produced their son Eric in 2014 on Valentine's Day. However, before the break up of Lauren and Andrew Silverman in 2013, Cowell's wife, Lauren Silverman, already had a son for her ex-husband who is called Adam Silverman.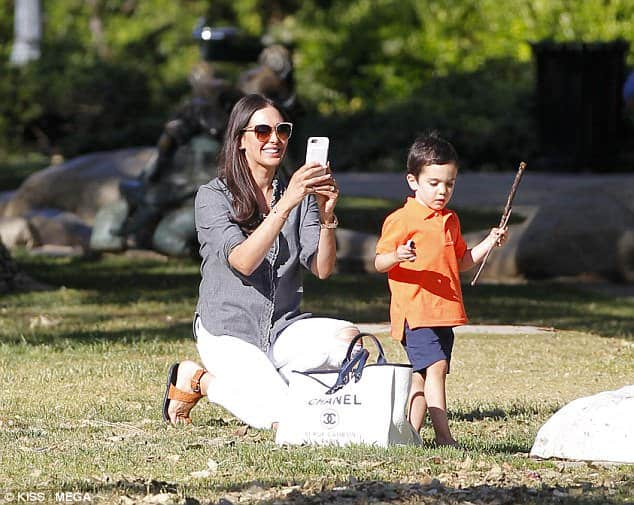 Lately, the young boy Eric has begun to feature in the front page of major newspapers in the country because of his special appearances in major TV events. He stole the show on Britain's Got Talent when he made a surprise appearance on the panel on April 22nd, 2018. But before then, on October 14th, 2017, the young boy Eric was surprisingly seen on The X Factor when he helped out his dad to take some satsumas during the Six Chair Challenge.
READ ALSO: Who is Dwayne Johnson's wife Lauren Hashian? Her age, height, songs, movies, net worth, and pics
Simon Cowell wife net worth
There is no valid information of how much the 41-year-old New York socialite Lauren Silverman is worth. However, based on information published on Celebrity Net Worth, Simon's wife is worth $10 million. Her husband, on the other hand, is believed to have a whopping net worth of $550 million.
Simon Cowell wife Mezhgan Hussainy
Before the time when Lauren Silverman became the most important woman in Cowell's life, the music mogul was engaged to the make-up artist Mezghan Hussainy before they broke up. However, somehow, breaking up with ladies is not really news to those who know about the love life of Simon. In fact, he is described, according to The Sun, as a man who has spent a lifetime driving women crazy, breaking hearts, as well as manipulating them like figures on a chess board.
It was reported that, at a time, Hussainy could not bear the busy lifestyle of Simon and his questionable relationships with his close female friends. After she opened up and expressed how bad she felt, according to The Mirror, Cowell had to admit to Hussainy that there was no future for the two of them. As compensation for ending their relationship, Cowell is reported to have given her a £5 million mansion in Beverly Hills.
Despite all the previous relationships that the Talent show judge has been into, Simon Cowell wife Lauren Silverman seems to be the only woman who has successfully been able to get him under her thumb. So far, the reality TV judge seems to be so happy and proud of the son that his girlfriend Lauren gave birth to. However, the future of their relationship as to whether Cowell will properly marry Lauren or not is yet to be known.
READ ALSO: Who is Vin Diesel's wife Paloma Jiménez? Her age, movies and photos
Source: Briefly News