7de Laan actors: exhaustive A-Z list 2019
What do you do when you are free? Do you stare at your television set all day with nothing in particular to watch? Would you mind watching soap operas? If so, 7de Laan should be in your watch list. You ought to make a point of watching this epic and award-winning soap opera. Before you do so, you need to check out the 7de Laan actors who might be among your favorite actors.

7de Laan is an Afrikaans dramatic and family soap opera. The soap opera is set in 7de Laan, a hilly street in Johannesburg, South Africa, hence the name 7de Laan. This award-winning features Hennie Jacob, Andre Lotter, and Quinne Brown. These are some of the best 7de Laan actors.
When did 7de Laan start?
Created and produced by Danie Odendaal, 7de Lis a work of art that began in April 2000. Even though the soap opera is in Afrikaans, it has been translated into English. The soap opera has nineteen seasons. Each of the episodes in the seasons runs for twenty-three minutes. Here are the 7de Laan actors who are the reason behind this epic soap opera.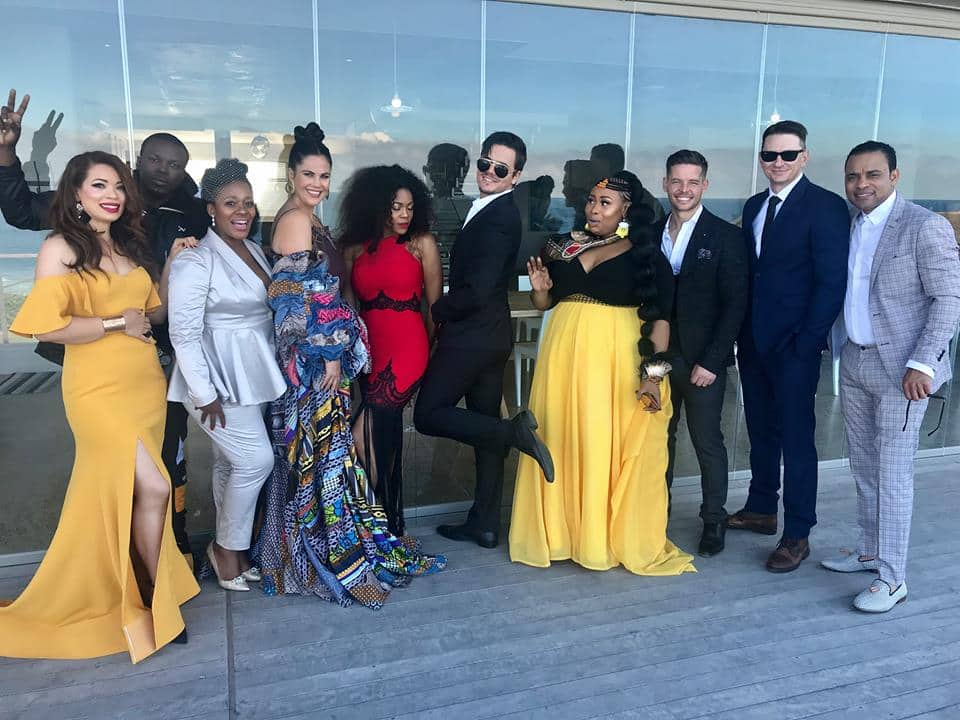 Ever since 7de Laan made a debut in 2000, it has been home for most of the prominent actors in South Africa. With close to ten years of being aired, 7de Laan has been changing over the years due to environmental reasons.
Who died in 7de Laan?
Being a family soap opera, there are some of the 7de Laan actors who have left the show. Some have died along the way. That brings us to the question, who died in 7de Laan? Shareen Swart who played the role of Katinka passed on in October 2018 after battling with cancer. This is an account of all the 7de Laan actors.
READ ALSO: List of South African actors in Hollywood
7de Laan actors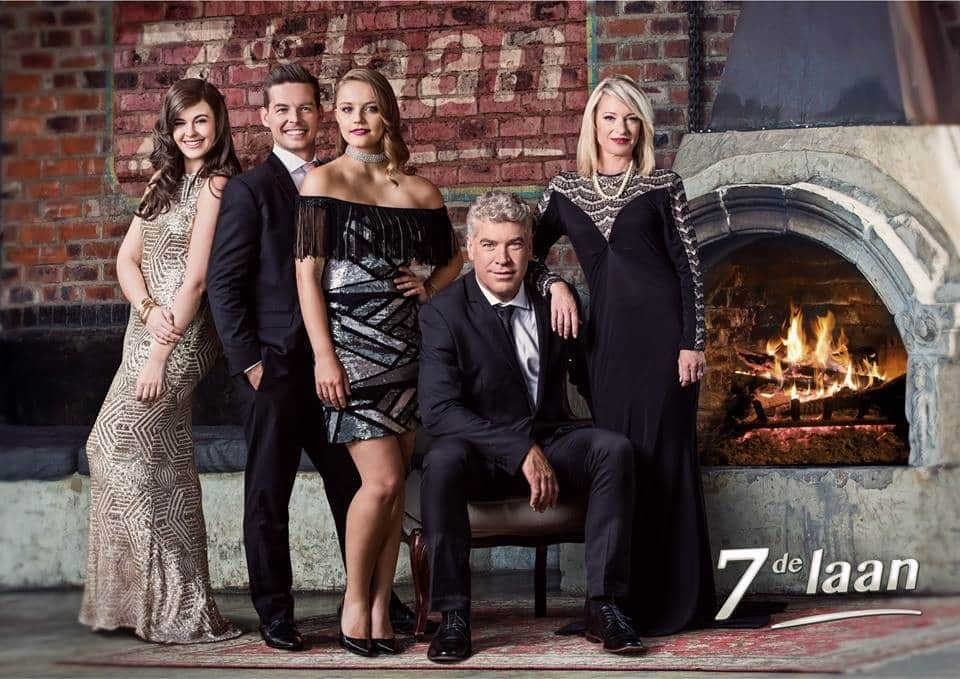 Here are the most consistent 7de Laan characters and the role that each one of them played;
Adre Roothman - Cas van Graan
Amalia Uys - San-Mari van Graan
Anel Alexander - Liesl
Angelique Pretorius - Anita
Anna-Mart van der Merwe - Christelle Terreblanche
Annelisa Weiland - Hilda van Zyl
Annelize van der Ryst - Netta Nortje
Antoinette Louw - Inge
Bertha Wahl - Emma Lategan
Bertha le Roux - Emma le Roux
Caleb Abrahams - Baba Aubrey #1
Caroline Jacobs - Zinzi
Chris van Niekerk - Francois Rossouw
Chris Voster - Ryno Lategan
Christo Davids - Errol Pieterse
David Johnson - Dwayne
Dawid Minnaar- Leon de Lange
Diaan Lawrenson - Paula van der Lecg
Denver Vraagom - Sheldon
Deon Coetzee - Herman
Elma Postma - Dezi van Jaarsveld Terreblanche
Fezile Mpela - Sello
Fiks Mahola - Simphiwe Mashiya
Francois Lensey - Marko Greyling
Frank Rautenbach - Tiaan Terreblanche
Freedom Hadebe - Mandla Khumalo
Francois Lensey - Marko Greyling
Gys de Villiers - Dr. S P De Wet Malan
Hannie Jacobs - Diederik Greyling
Heino Schmitt - Altus de Bruyn
Helene Lombard - Sandra Theron Stutterheim
Hendrik Cronje - Lukas Mulder
Henré Pretorius - Theuns
Hughie Louw - Ivan Beukes
Igmar Erasmus - Baba Ewald #1
Illse Roos - Isabelle
Ingebord Riedmailer - Janet
Ingrid Paulus - Vanessa Meintjies
Ivan Zimmermann - Steyn
Izak Taljaard - Hannes
Jacques Blignaut - Vince Mentjies
Jana van der Merwe - Tania
Jo da Silva - Gita McGegor
Jody Abrahams - Dovovan Roux
Jordan Shade - Lat / Bosco
Keziah Jooste - Jocelyn Pieterse
Mary-Anne Wright - Meisie
Melanie du Bois - Felicity Daniels
Miems de Bruyn - Tannie Rademan
Mimi Mahlasela - Aggie
Neil Sandilands - Bart Kruger
Nico Panagiotopoulos - George Kyriakis
Nina Swart - Wilmien de Lange
Nobuhle Mahlasela - Aggie Ngwenya
Nthati Moshesh - Dr. Thabile Nkabinde
Pedro Camara - Carlos Perestrelo
Pierre van Pletzen - Septimus (Oubaas) van Zyl
Porteus Xandau - Bertus de Villers
Quinne Brown - Connie van der Lecg
Randall de Jager - Aubrey
Robert Bester - Zac Heymann
Ruan Burger - De Waal
Shaleen Surtie-Richards - Dorothy Daniels
Simoné Smit -Nadia
Stain Bam - Dawid Greef
Susan Danford - Annette
Terence Bridgett - Jerome
Thembi Times - Maria Zibula
Theodore Jantjies - Xander Meintjies
Vinette Ebrahim - Charmaine Meintjies
Vera Ephraim - Mrs. Ndebane
Vuyelwa Booi - Alyce Morapedi
Yvonne van der Berg - Petre Malherbe Terreblanche
Waldemar Schultz - Jan-Hendrik Terreblanche
Wilna Snyman - Madel Terreblanche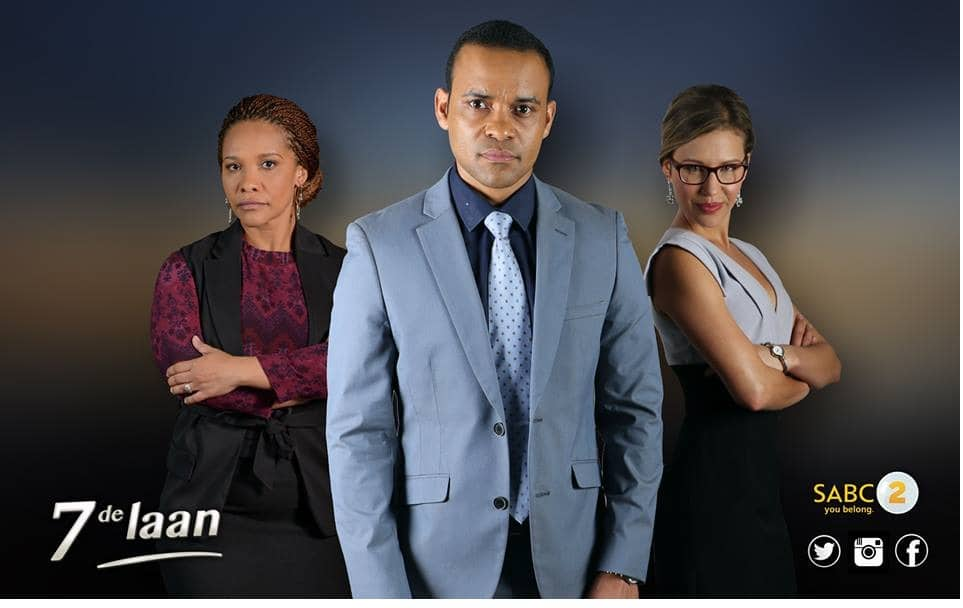 READ ALSO: Revealed – the top 6 footballers most followed on Instagram
These 7de Laan actors are the reason behind the mind-blowing and comical story. Their multi-cultural Afrikaan and English dialogues are to die for. The simple setting of the soap opera makes it even much easier to understand and follow. 7de Laan airs on SABC2 between six o'clock and six thirty on weekdays.
READ ALSO:
Woman's beautiful singing voice moves Mzansi - "Wow, what a voice"
Skeem Saam Teasers April 2019
Richest actors in South Africa
List of famous South African actors and actresses
List of Afrikaans actors
Source: Briefly News