Anele Mdoda Biography: Age, Boyfriend, Husband, Sister and Net Worth
Anele Mdoda is not a new name in South Africa, especially in the media industry. She is a radio and TV personality. She hosts a show that airs on SABC3, The Real Talk show. She had worked with a couple of radio stations before she made it become a TV host.
Anele Mdoda has risen gradually to where she is. She started as a radio station host, was back in 2004 when she was a student at the University of Pretoria. Her growth in the industry has been tremendous and consistent, thanks to her hard work and 'go-getter' attitude. She has risen from a radio station host to a TV host. She was also lucky to represent South Africa in the 2019 Oscars Awards that was held in February. She is an icon that people should look up to.
Anele Mdoda biography
There is so much about this infectious media personality that you ought to know. It has taken her time and sacrifices to get to where she is right now. Her resilience, hard work, and believe that everything is possible is the reason why she is a celebrated South African icon.
When was Anele Mdoda born?
Ms. Mdoda was born in Mthatha, in the eastern parts of the Cape province, on the 19th May 1984. As of date, Anele Mdoda age is thirty-four.
READ ALSO: Themba Ntuli's wife, wedding, illness, family and cars
Is Thembisa Mdoda related to Anele Mdoda?
Yes, Thembisa Mdoda and Anele Mdoda are related. They are sisters, Thembisa is the elder one. Thembisa was born on 16th November 1982; therefore, Thembisa Mdoda age is thirty-six. She is two years older than Anele.
Apart from Thembisa Mdoda's age, most people are interested in knowing, who is Thembisa Mdoda married to? Thembisa got married to Atandwa Kani, an actor, on 11th August 2012. The two bore twins. Their marriage, however, hit rock bottom and they separated in 2015.
Anele Mdoda's baby father and baby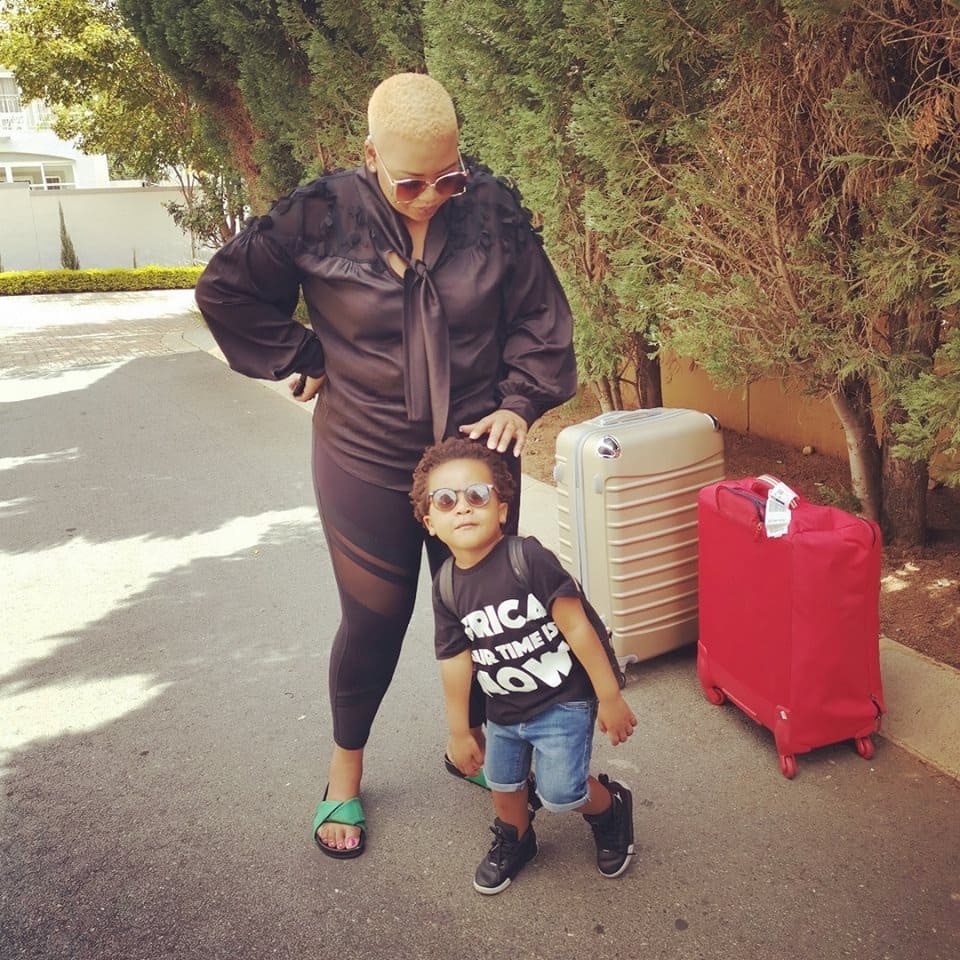 The name of Anele Mdoda baby daddy is Thandile. Anele Mdoda boyfriend had been in a relationship with her for quite some time, before she got expectant and gave birth to their son, Alakhe -Ilizwe on 10th August 2015. Later on, the two separated. She has since then focused on raising her baby, who is currently three years old. She has not yet revealed whether she is married, and therefore details about Anele Mdoda husband are still a puzzle.
Anele Mdoda career
Anele started her career as a Radio personality and DJ in 2004. By then, she was a student pursuing Politics and international relations at the University of Pretoria. While on campus, she met Grant Nash, and after interacting for a couple of days, the two built on-air chemistry.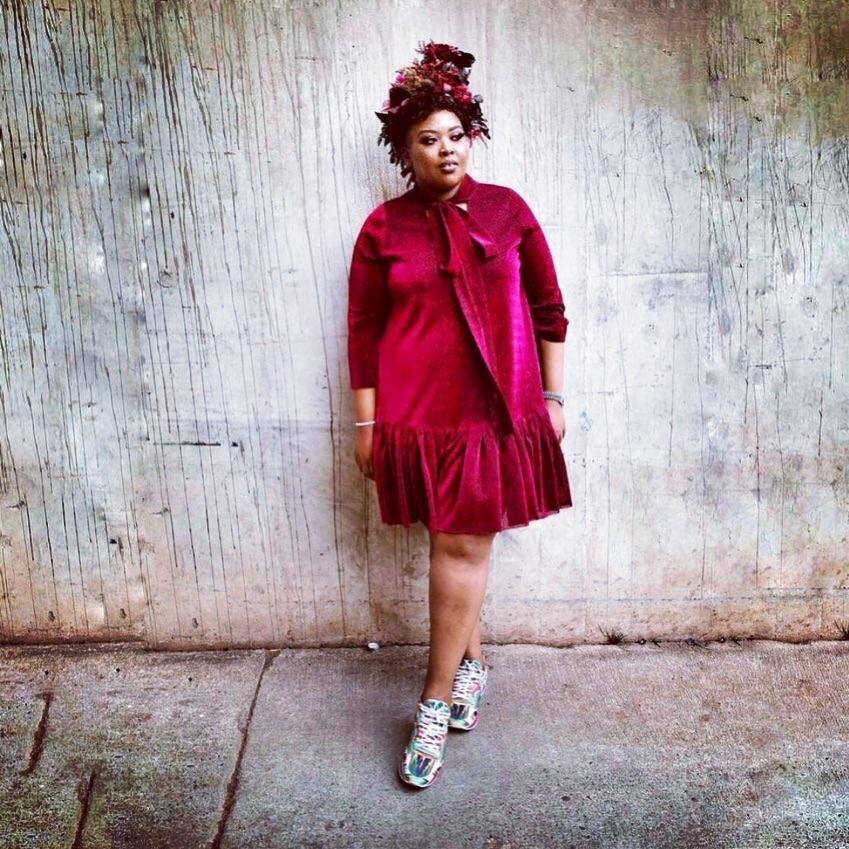 Later on, in 2007, she landed a gig at Highveld FM, a Johannesburg-based radio station. When she got to the job, she saw the need for a co-host. When she was asked whether she could refer someone as her co-host, she suggested Nash, and that is how the pair made their show a success. At Highveld FM, they hosted an evening show that was aired on weekdays. They stayed at Highveld FM for one year.
In March 2008, the pair landed a better deal. The national broadcaster, 5FM, asked the two to take up the F & Martinengo Show. The show, had for a long time, been hosted by Ian F and Sasha Martinengo. Being a better chance for both of them, they gave in.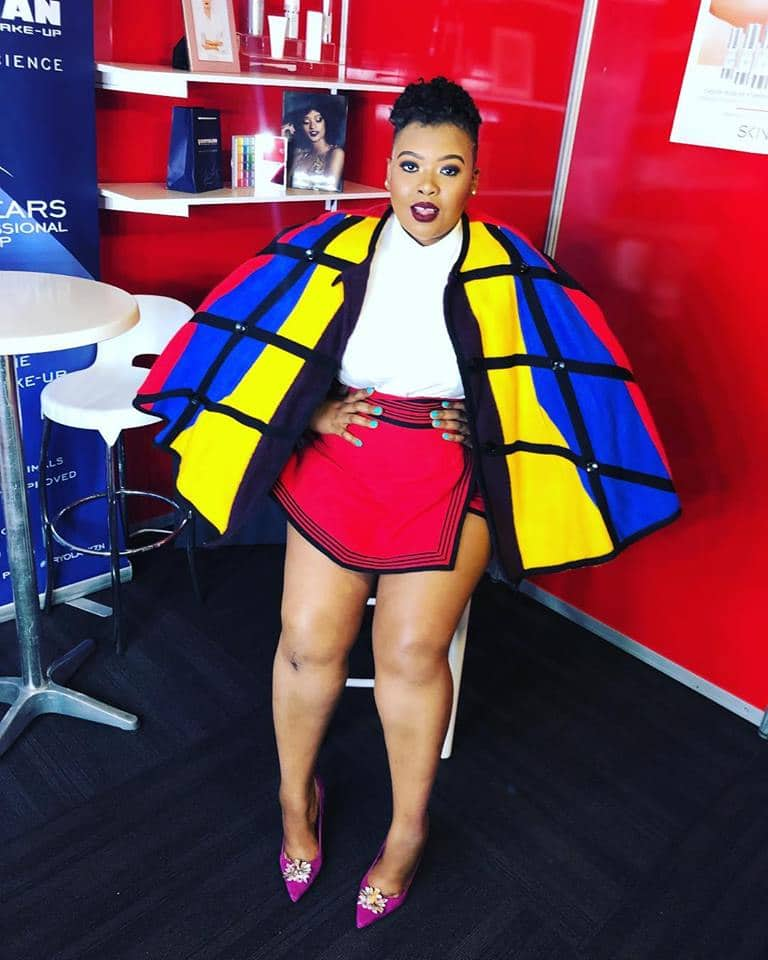 In 2009 and 2010, Anele co-hosted a reality completion show, 'SA's Got Talent,' which used to be aired by SABC2. The show is based on the 'British Got Talent.' She co-hosted this show alongside with Rob van Vuuren. The show was, later on, moved to e.tv during its third season. Tats Nkonzo, therefore, replaced Anele and Rob.
2012 was a good year for Anele. She had the privilege to be among the judges' panel during Miss South Africa pageant. During the same year, she landed another gig, as a judge for a South African reality competition, Clash of the Choirs South Africa. The show was aired later on, in 2013. In 2014, she landed a job as a co-presenter in a talk show, Tongue in Cheek. The show used to be aired on SABC3. In 2016, she landed another show, Real Talk, which she was the host. This show was also on SABC3. In 2017, she won an award as the Best Radio Personality in South Africa, during the Nickelodeon Kids Choice Awards.
About Anele Mdoda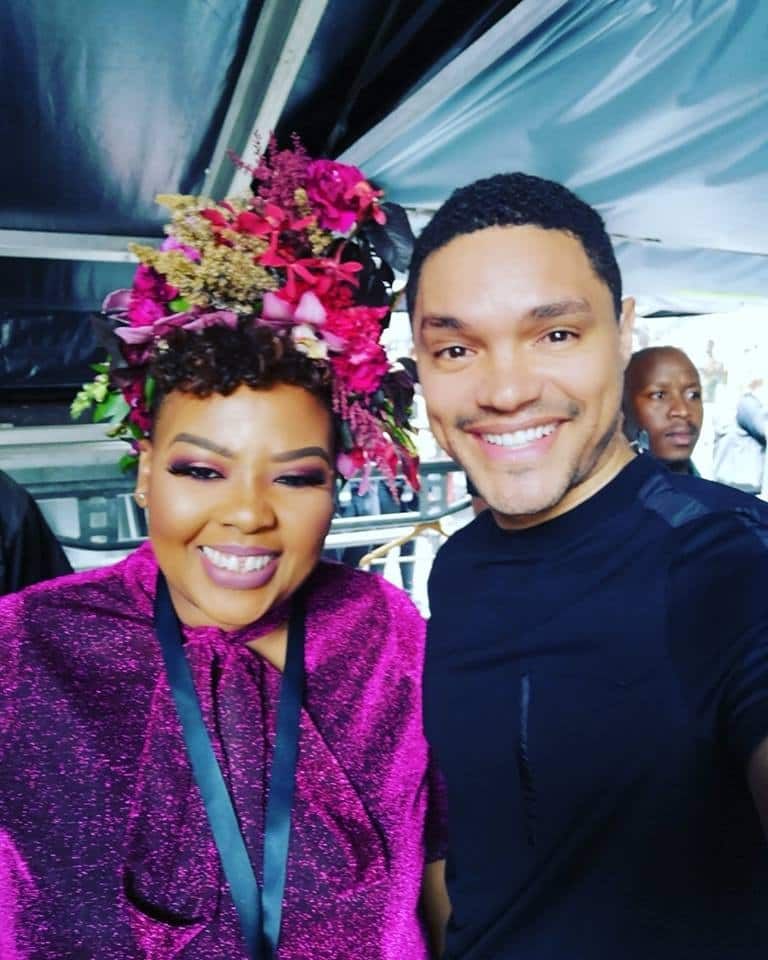 Anele is one of the most infectious media persons that South Africa is proud to have. She is a society enthusiast. She uses her shows to impact the community, especially the less privileged. Apart from that, she also loves challenges. She was one of the contestants of the fifth season of Strictly Come Dancing. Anele insists on nearly all her shows, that the kind of people that one chooses to surround themselves with matters so much. She is proud to be associated with Trevor Noah.
Anele Mdoda net worth
Ms. Mdoda has worked hard to get to where she is right now. Most people are curious to know what her net worth is. Anele Mdoda net worth is estimated to be USD 10 million.
Anele Mdoda Instagram
Anele Mdoda took South Africa by surprise during this year's Oscars awards. She stepped into the red carpet looking glamorous. Her dress was so pretty that it drew so much attention, credits to her designer; Juan William Aria. She posted pictures of herself in her lovely gown on Anele Mdoda Instagram page. You probably want to have a glimpse of how stunning she looked in her outfit. Here are some of the photos of her during the event;
Anele Mdoda is one of the people that South Africa is so proud of. Anele started her career as a young lady and took all the risks to get to the top. At her age, she has made a fortune out of what she does. What is even more inspiring is that she gives back to society through her show. She encourages people to focus on their big goals and work towards achieving them. She also encourages them to surround themselves with quality people.
READ ALSO:
10 facts about Mishqah Parthiephal and hottest photos
Gugu Gumede biography: age, mother, MaMlambo Uzalo real name, Instagram, pictures
Hugh Masekela death cause and date
Source: Briefly.co.za