Nadine Hoffeldt is a renowned South African Afrikaans singer and presenter, popular for her Kaapse Draai hit song. In 2003, this song got nominated among the best five songs in 2003 Geraas Musiek Toekenning (GMT) awards. The GMT awards recognize Afrikaans music. She has also released English songs.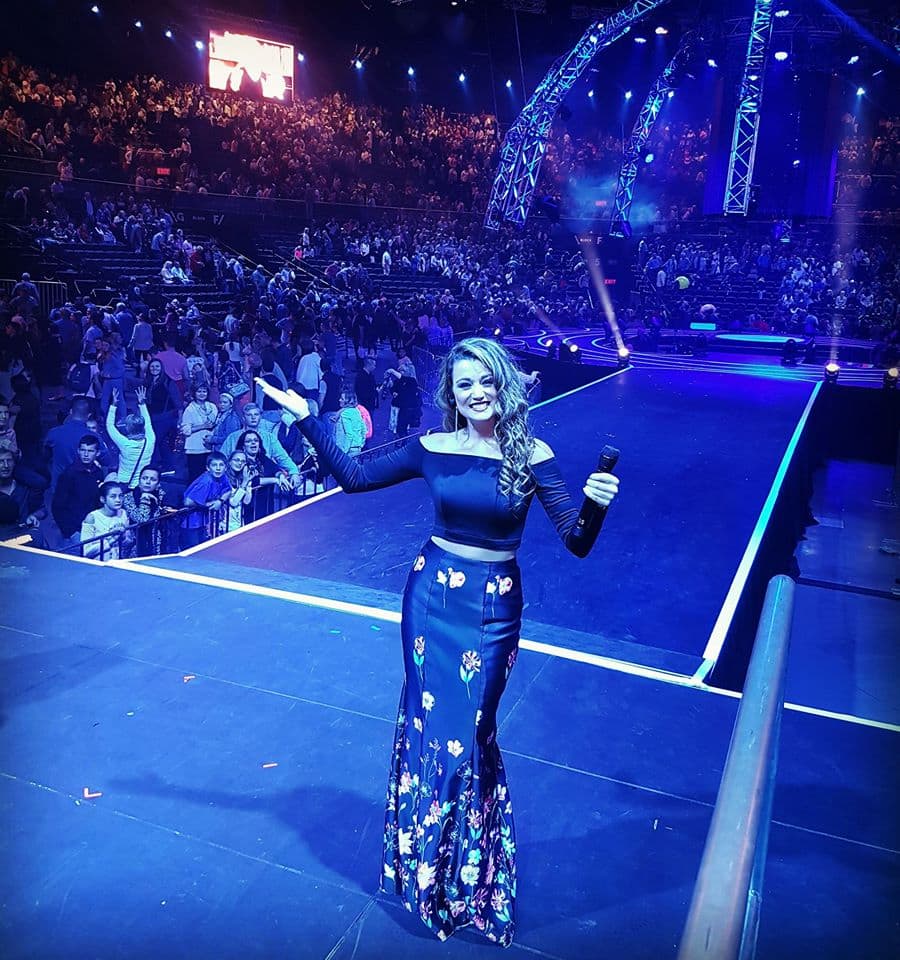 READ ALSO: Unathi Msengana biography, husband, kids and age
The South African born singer/presenter started her singing journey as a teen, thirteen to be precise, in 1996. She has released twelve albums with the fifth containing Kaapse Draai hit. Two of these albums have been certified platinum while four others have been certified gold. This clearly shows she is doing good in this field. However, she does more than singing. Here is her bio. It will shed more light about Nadine singer, Nadine the wife, and Nadine the person.
How old is Nadine the singer?
Nadine was born on 28th February 1982 in Durban South Africa, making her 37 in 2019.
Nadine Hoffeldt husband – boyfriend
Is Nadine Hoffeldt married? There have not been any official statements with regards to her getting married, but sure enough, there is sufficient information confirming Nadine is in a relationship with Derick Hougaard. Some of her fans bet on a happy ever after for Derick Nougaard and Nadine.
Derick Hougaard has Nadine's heart. Derick who is a former rugby player was previously married to Karlien Van Jaarveld – an Afrikaans singer, but they divorced in 2015. He has, however, moved on, and occasionally proudly exchanged flirty tweets with Nadine on twitter. Hopefully, Derick Hougaard en Nadine will end up married. Only time will tell.
READ ALSO: Bill Gates family members, background and photos
Nadine Hoffeldt Career
Nadine's singing career took off while she was still a teenager, in 1996. Ever since she has always put her best foot forward and made the most out of her talent. This is evident in her twelve albums and 2 DVD's , four of which have been certified Gold and two certified Platinum.
In 1997, Nadine toured South Africa together with Jan Smith – a Dutch singer, who was brought into the country by Ian Bossert - Nadine's manager at the time. The same year, she got the chance to perform at the Two Nations concert, together with Billy Ocean and Spice Girls. In the audience were high profile individuals, including the late Nelson Mandela and Prince Charles.
In September 2005, she released her seventh solo album dubbed Mense Soos jy. This was followed by the nomination of 10 years live, for best DVD in the 2006 South African Music Awards.
She has recorded many hit songs. These include: Dankie Liewe Ouma, Alweer Iemand Anders, Hoor hoe Klop my hart, Latina, Kom Dans met my, Die Hemel Brand, n' Meisiekind Wil ek graag bly, Vive la Vida, and Afrika Spore.
She has managed to sell over 500,000 CD's over the years she has been in South Africa's music scene.
READ ALSO: Gugu Gumede biography: age, mother, MaMlambo Uzalo real name, Instagram, pictures
She maintains a tight performance schedule with over 120 concerts per year. In 2008, she got nominated yet again for the SAMA awards because of her "As Jy wonder" album. She also became a contestant in the first season of Tropika Island of Treasure – a reality competition series.
In 2010, she released This Time I know the album, which contained songs such as, Made Up My Mind, and This Time I Know It's For Real.
Nadine as a presenter
Nadine was a celebrity coach in Supersterre – an SABC2 reality competition that aired back in 2006. She was tasked with the job of mentoring Shaun Tait, who emerged the winner of the competition.
In 2015, she graced Musiek Roulette – an Afrikaans music game show - produced by Johan Stemmet who is also a presenter in Noot vir Noot - a Musiek Roulette's sister-show. She hosted Museik Roulette season 1 through to season 3, and now season 4, and appeared as a guest artist at Noot vir Noot seasons 37 and 39.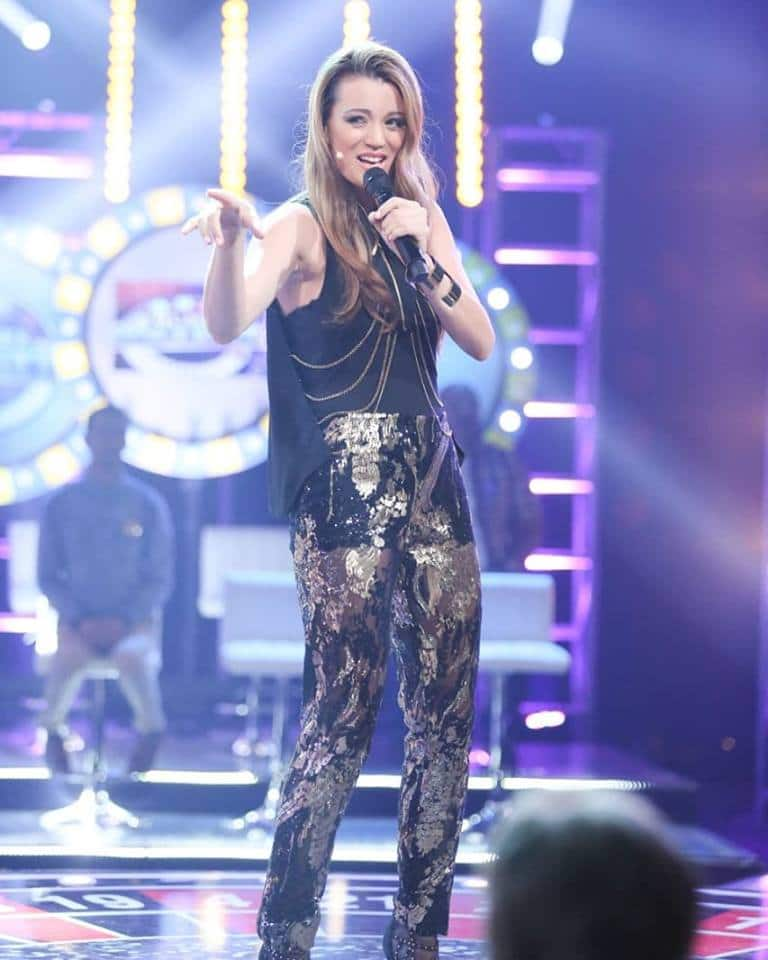 Nadine Hoffeldt albums
Krappies & Krefies
Nádine
You & I
44 Jongste Gunstelinge
Simply Me
Kaapse Draai Remix
Mense Soos Jy
As Jy Wonder
Nádine 10 Years Live DVD
This Time I Know
2011: Eindeloos
Live in Europe DVD
2012: Christmas In South Africa
2014: Skildery
READ ALSO: 8 Facts about Neil Sandilands
Nadine Hoffeldt songs
Dankie Liewe Ouma
Nein Du darfst nicht gehen
Kaapse Draai
Was auch morgen kommt
Lied Van My Hart
Auf Wiedersehen, Arrivederci
Eindeloos
Made Up My Mind
Hoor Hoe Klop My Hart
Afrika Spore
Mense Soos Jy
Rooi Roos – Tien van Harte
Ek haal weer asem
Falling In Love At Christmas
Koe Ma Doe
This Time I Know, It's for Real
I Will Be Strong
Wish You Were Real
Hout op die vure
Perfect Time
Bad at Goodbyes
Little Miss Complicated
All Out Of Love
Ons Leef Vir Ons Twee
Was Wir sind
So Is Jy
So That I Don't Miss You
I Can Have You
1000 keer
Deur 'n vuur vir jou
Starting to Live
Out on a Limb
READ ALSO: Londie London age, real name, instagram, songs boyfriend, and hot photos
Television Roles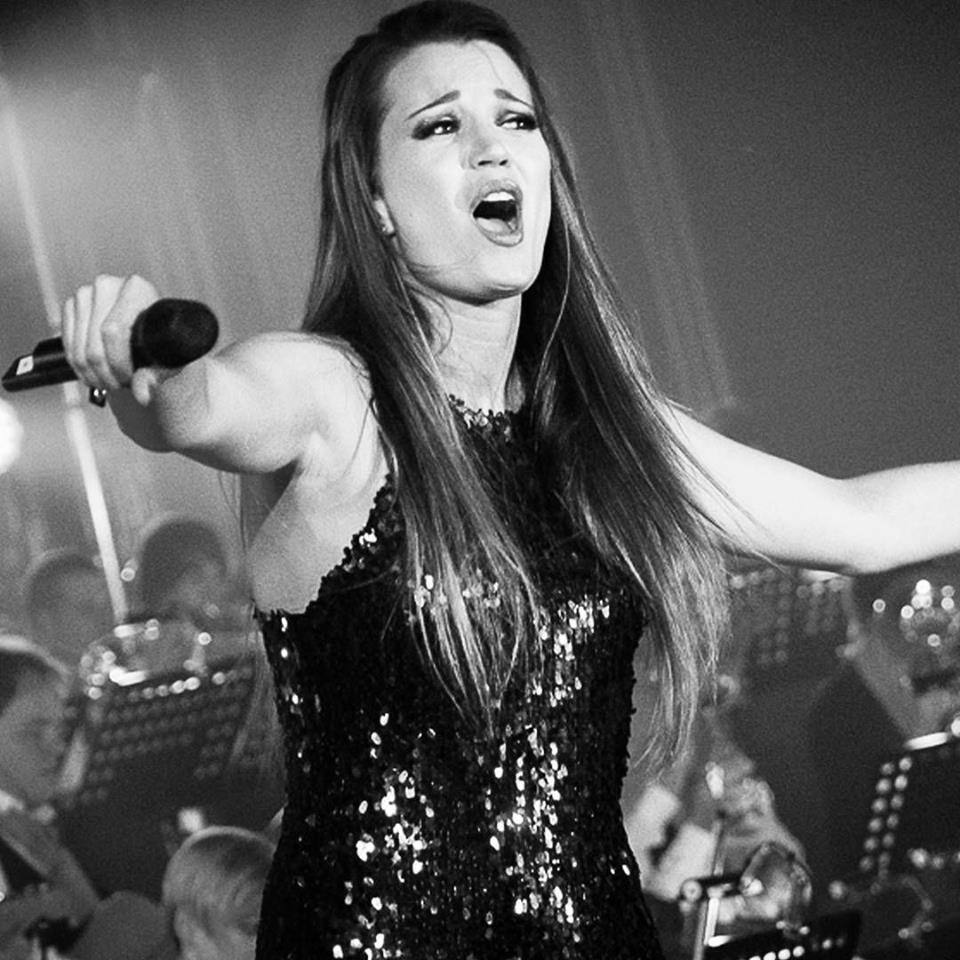 Nadine has played different roles in television. These include:
Miss South Africa - she appeared in season 61 as a performer.
Musiek Roulette - she hosted season 1 through to season 5.
Noot vir Noot - She appeared as a guest artist in season 37 and season 39.
Supersterre - She was a celebrity coach in season 1 of the show.
Tropika Island of Treasure - Contested in season 1 (Mauritius)
Nadine Hoffeldt awards and nominations
World Peace Song Festival – she was the first South African to win this award.
2003 Geraas Musiek Toekenning (GMT) awards nomination.
Nadine Hoffeldt has done good for herself, both in singing and television. She has performed to international audiences, and high profile audience back at home. She has won coveted awards, and left a mark of quality in her field of specialization. She is success.
READ ALSO: