The top 10 things everyone needs to know about Pokello Nare
Judging by her daily clothing ensembles, she is a fashionable and trendy lady. Pokello Nare is a gorgeous Zimbabwean woman who has been under public scrutiny for a while now. The outspoken lady has always managed to emerge stronger after each wave of controversy hits her. Her resilience is astounding! Away from all the controversies, she has managed to build her brand and to become one of the most influential women in Zimbabwe.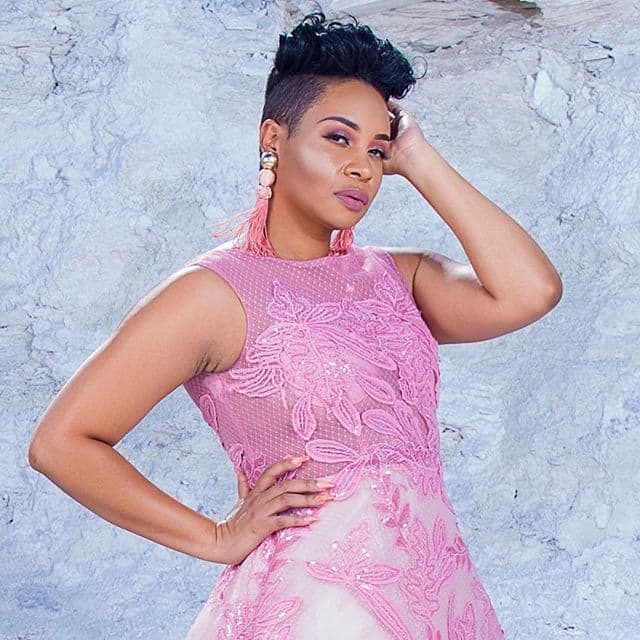 Today, Pokello Nare is a household name. Her popularity was driven by her participation in a renowned reality show. However, her hard work has kept her in the limelight long after she exited the television show. Her dynamism, positive outlook, and self-acceptance are enviable. Despite being associated with controversial matters, there is more about her that everyone should know.
READ ALSO: 10 facts about Mishqah Parthiephal and cutest photos
1. She is 33 years old
Pokello was born on the 24th of August 1985 in Harare, Zimbabwe. Who is Pokello's father? The socialite and business lady is the daughter of Colonel George Nare who is now retired. Her mother's name is Bessy Muzvidzwa. Her birth sign is Virgo. How old is Pokello? Presently, she is 33 years old. On the 24th of August 2019, she will be turning 34. Being the flashy and sassy character the world knows her to be, there is an anticipation of how this day will unfold.
2. She was a brilliant student-leader at the university
Pokello was brought up in a healthy environment that supported her education. She spent most of her childhood in Harare where she acquired her basic education. While in primary school, she enjoyed athletics and hockey. Afterwards, she proceeded to the Monash University, South Africa to pursue a Bachelor of Arts degree in Media and Communications as well as Business Management. During her campus years, she set the record of the pioneer female to serve in the capacity of social coordinator. She was also one of the two ladies in the students' representative council.
3. She rose to fame through participating in the 2013 edition of Big Brother Africa
Pokello Nare was a housemate in the eighth edition of Big Brother Africa in 2013. In the reality show, she portrayed a confident and headstrong lady. During this reality show, she asserted that she was a funny, dynamic and intelligent woman whose value in society cannot be overlooked. Pokello further disclosed that she loves people who are selfless, humble and modest. Her pet peeves are people who are not loyal and betrayers of her trust. Her honesty and outspoken nature earned her a large fan-base. She finished in the thirteenth position in the show.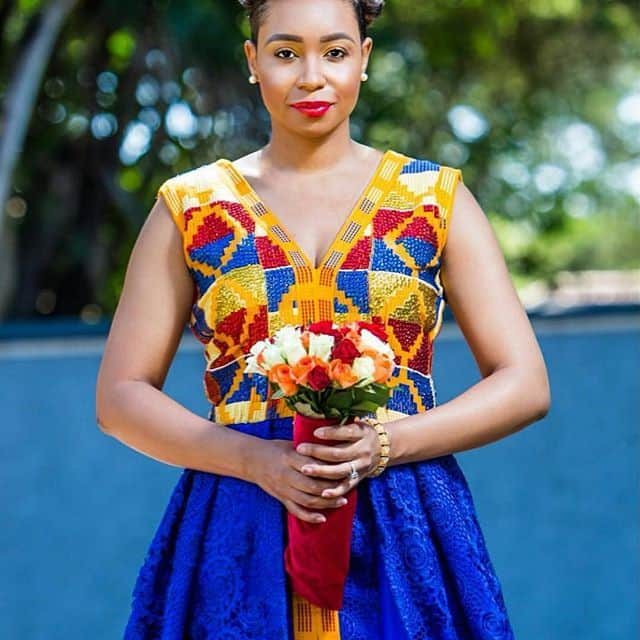 4. She has a huge following on Instagram
Pokello's verified Instagram page, @queenofswaggerofficial, has about 508k followers. She often uses this page to update her fans about her ventures as well as promoting her businesses. Being an avid Instagram user allows her to interact with her fans regularly. This interaction has made her a relatable person who many young women admire. She also uses her Twitter page regularly. The page has over 311k followers.
5. Her engagement happened on live television
Getting a surprise engagement is the dream of many women globally. Pokello's engagement was every girl's dream come true. Elikem Kurmodzie proposed to her on live television during the Vodafone Ghana Music Awards in 2014. She and Elikem were on the stage presenting the award for Best Collaboration of the Year when he went down on one knee and asked the big question. She accepted his proposal. The couple first met as housemates in the Big Brother Africa show.
6. Pokello and Elikem were married for three years before their union ended
Soon after their engagement, they held a traditional wedding. The early-2015 event was held in Harare at her parents' house. While neither she nor Elikem confirmed it, it was speculated that Elikem issued a sum of about $16,000 for her dowry.
In their three-year marriage, the couple bore their son Tristan. She has an older son called Nathan from a previous relationship. In early 2018, rumours of her separation from Elikem began circulating. A few months later, Elikem filed for divorce citing that their love had faded away. He also reported that marrying her was a mistake. Details of the Pokello Nare and Elikem divorce or settlement are still scarce.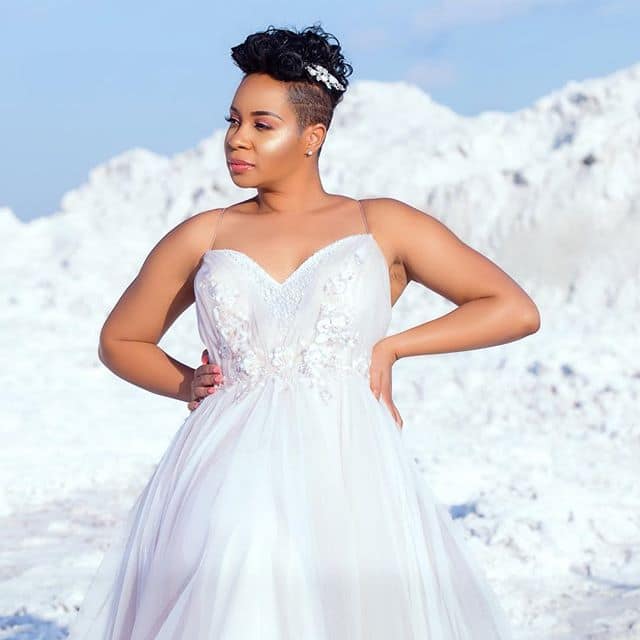 7. She once worked as a tutor
Pokello has been an industrious woman since she was a child. She also has a keen eye for fashion. Before she gained popularity, she previously worked as a tutor to get extra money. She would use all her money to furnish her wardrobe with the latest clothes and shoes. Today, her love for fashion and style is apparent in her social media pages.
8. She is a shoe designer
Pokello's love for shoes is unmatched! In 2011, she established a shoe boutique in Samy Levy's Village. The store is known as Addicted 2 Shoes. The store stocks high-quality shoes from renowned brands. In 2014, her love for shows saw her becoming the founder and head of Pink Bottoms. This is her unique brand of shoes that seeks to meet the needs of the African woman. She designs the Pink Bottoms shoes with the top priority being ensuring that they fit perfectly and are comfortable. The three lines that are in the market are Spell My Name, Size Me Up and Big Brother Africa The Chase.
9. She has a successful modelling career
Pokello wears many hats, modelling being one of them. She has worked with different brands among them luxury cars, cosmetics, telecommunications and fast food joints. Her professionalism makes her a sought-after model.
10. Pasta is one of her favourite foods
This gorgeous lady maintains her attractive body by making healthy dietary choices. She enjoys having pasta, especially spaghetti bolognese. Prawn cocktail is also top in her list of favourite foods.
Pokello Nare is a successful Zimbabwe-born shoe designer, model and socialite. Since she came into the limelight via the Big Brother Africa show, she has continued to soar high despite the challenges she has faced. Away from her controversies, she is a doting mother of two young men and a person of influence on social media.
READ ALSO:
Sbahle Mpisane biography: age, mom, father, relationship with Itumeleng Khune, bikini photos, house and latest news
Itumeleng Khune new bae, real age, salary, cars, house and latest news
Source: Briefly News