The year 2018 seems to be a significant period that would always be remembered in the Nollywood entertainment industry because of some notable Nigerian actors. Although time cannot be reversed and death remains an inevitable visitor which everyone would welcome someday, the impact of these actors will always be celebrated. Therefore, the following is a list of deceased movie stars who would remain dear in the hearts of their fans, family members and colleagues forever.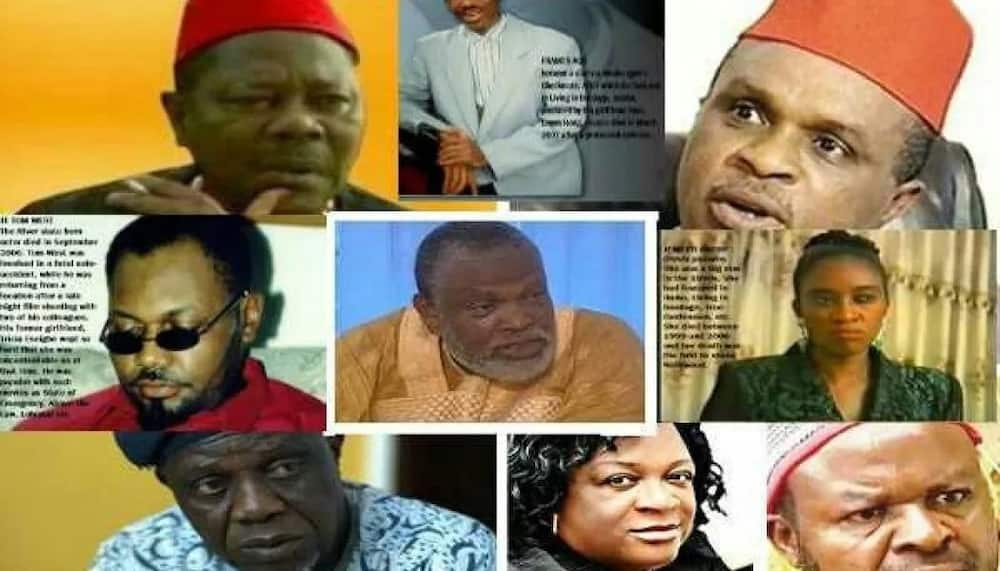 Actors and actresses are doubtlessly doing great jobs, especially in ensuring that the entertainment needs of every movie lover are met. With a display of their talents cum skills, different fans have come to fall in love with some of these actors to the level of looking forward to seeing them act always. However, while these fans want to see their favourite actors live so long, death seems to be the determinant. This article presents the names of Nigerian actors who went with the past year 2018 and some of those that died recently.
READ ALSO: 10 best Nollywood movies of all time
Nollywood actors who died in 2018
If there is a way to avert death, it is sure that many of our beloved ones who were lost to the cold hands of death would have been prevented from dying. But while this is impossible, below are movie stars that went with the year 2018:
1. Uduak Akrah
Celebrated for major roles that she played in movies like 'Bafana Bafana' and 'Emotional Crack', Uduak died on Saturday, the 25th of August, 2018 after slipping off in the bathroom and sustaining injuries in the process. Although based in Abuja, she was reported to have been taken to the Lagos University Teaching Hospital (LUTH), Idi-Araba where they pronounced her dead on arrival. Until her death, Uduak was described as a versatile entertainer, singer and also an event planner.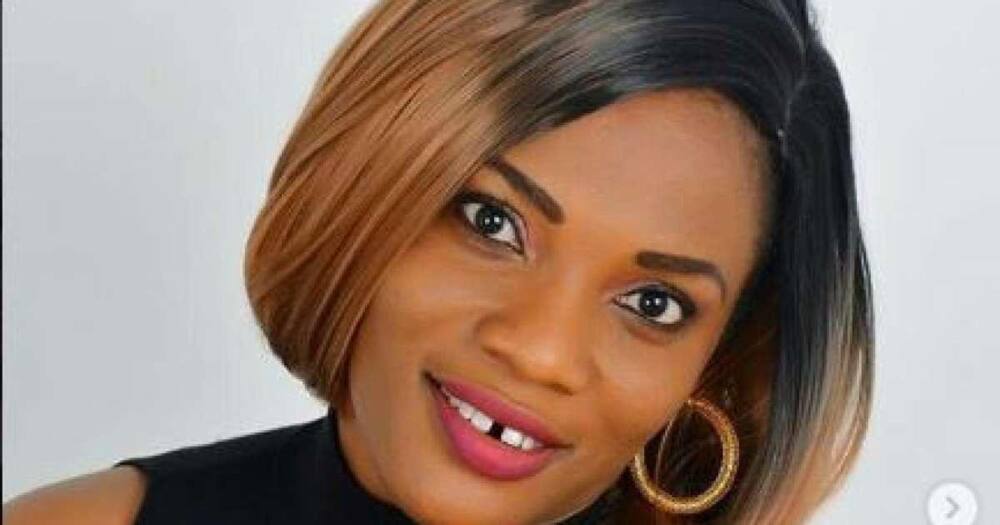 2. Chukwudi Bambino Anaechina
Chukwudi Bambino Anaechina was an actor, comedian and producer, and was fondly called Bambino by his fans and colleagues. He died at a hospital in Surulere, Lagos State on Sunday, the 17th of June, 2018 after battling with hypertension and diabetics for three years. The demise of Bambino came a week barely after Ras Kimono, a frontline entertainer in the Nigerian entertainment industry was lost.
3. Tony Aleg
The year 2018, as far as Tony Aleg's family and friends are concerned, is a blue year with the loss of this veteran to the cold hands of death. Tony was one of the Nigerian male actors who is reputed for his immense contribution to the local movie industry. Popularly referred to as 'Green Onions', he was reported to have battled with an undisclosed ailment for a long period before the grips of death eventually overcame him.
READ ALSO: 10 best Nigerian movies 2018 ranked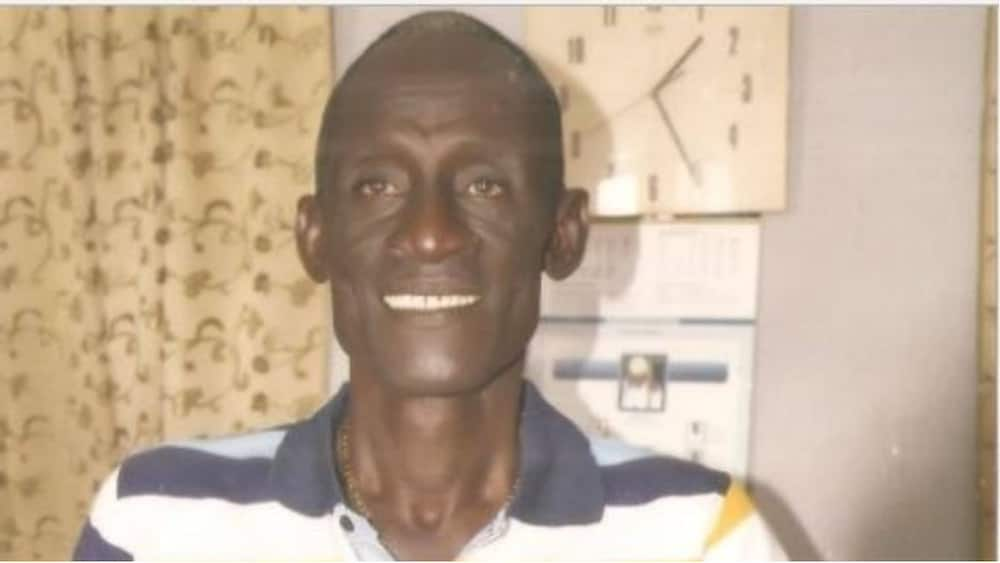 4. Aishat Abimbola
The death of Aishat Abimbola was a huge loss in the Nigerian entertainment industry as far as her family, fans and colleagues are concerned. The famous producer and actress died of breast cancer in Canada on Tuesday, the 15th of May, 2018. With a career spanning for more than a decade, Abimbola was famous for her role in "Omoge Campus" movie as well as those of Papa Ajasco's "No Pain, No Gain," "So Wrong So Right", "Awerijaye," and "T'omi T'eje" among others.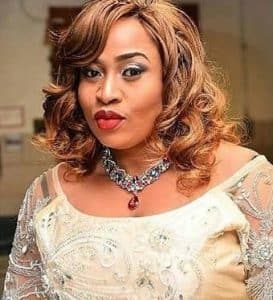 5. Nora Nkiruka Ugo
Just at the time when people were gradually recovering from the festive mood to face the year headlong, the death of fast-rising actress Nora Nkiruka Ugo was announced. Nora died of Fatal Pulmonary Embolism on Sunday, the 28th of January, 2018. It was reported that sometimes in the preceding year, she was experiencing a heavy menstrual flow of which she consulted doctors. However, it was unknown that she had developed huge fibroid which necessitated urgent surgery.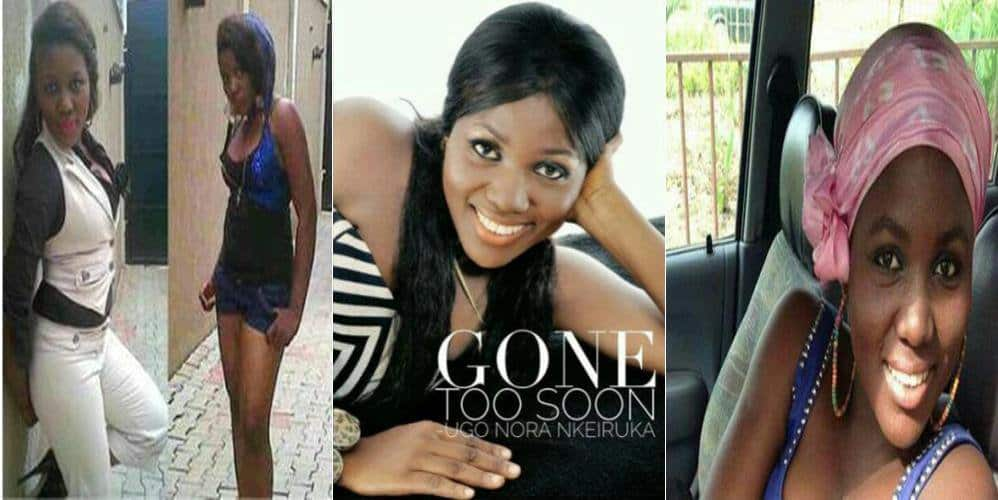 6. Ezeora Nelson Oluchukwu
Best known as 'Nelson Gold', the fast budding Nollywood Actor Ezeora Nelson Oluchukwu, unfortunately, died shortly after his 26th birthday celebration. After celebrating his birthday on the 5th of June, Nelson Gold, a graduate of the University of Nigeria, Nsukka, was reported to slump while in a movie location in Enugu. Every effort made to bring him back to life after rushing him to the hospital proved abortive as he eventually died after being in coma on the 15th of June, 2018. He played a lead role in "Black Child".
READ ALSO: List of the best South African movies ever
Nigerian actors who died recently
1. Gbenga Akintunde
The year 2019 started on a terrible note in the Nollywood industry as one of its key players, Gbenga Akintunde popularly known as Burger, was announced dead on the 3rd of January at the age of 47 after a brief illness.
2. Olabisi Monsurat Ishola
Amidst the tumult that the Nollywood industry found itself which it is trying to come out of, another veteran known as Olabisi Monsurat Ishola had been added to the death list of Nigerian actors. This latest Nollywood actress that died was reported to have been visited by this monster barely ten days after she was delivered of a child.
3. Funmilayo Ogunsola
Best known as 'Ijewuru', Funmilayo Ogunsola passed away in Ibadan, capital of Oyo State on Monday, the 4th of February, 2019 at the age of 58 after an alleged report of cardiac arrest. Funmilayo 'Ijewuru' was married to the late movie star Ishola Ogunsola who was popularly known as 'I show Pepper'.
Latest dead Nigeria movie stars
Apart from those that have been discussed above, other actors who had made up the death list of Nigerian movie stars, including when they died, are the following:
Adewale Olanrewaju - he died on Monday, the 21st of January. He was best known as 'I show Larry'.
LinChung Duke Oliver - he died on the 2nd of April in a car crash while travelling to Lagos.
Alfred Rotimi Popoola - he passed away on Thursday, the 27th of February.
Prince Dammy Eke - he died after slumping on the 28th of April.
Henry Okoro - he passed on after sustaining injuries in a fatal accident that happened on the 11th of May.
Eddie Ugboma - he died based on health issues on the 11th of May.
Tony Anyasodor - he passed away after he battled with a terminal ailment on Thursday, the 7th of March, 2019.
It is with great pain in the hearts of many fans of these amazing Nigerian actors to see them transiting to the world beyond. What is, however, a source of consolation to the local entertainment industry is the fact that they would be remembered for the impacts that they made in the hearts of every movie lover.
READ ALSO: Skeem Saam cast: A-Z exhaustive list with pictures