When you think of South Africa, you think of lots of gold and diamonds. But did you know that Africa's biggest economy also owns vast reserves of a vital mineral that is responsible for powering the nation's industry? This detailed list of coal mines in South Africa will show you just how well endowed the land of Madiba is with minerals.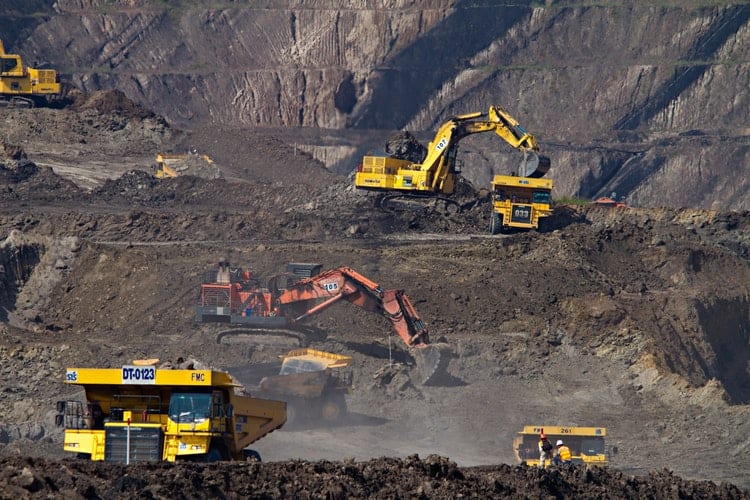 South Africa is the biggest producer of hard coal in Africa, and it is a significant global player. The Source Watch ranks this African giant at number five, just behind China, the USA, India, and Australia; while World Atlas ranks the country at number seven with Indonesia and Russia taking fifth and sixth place respectively after the first four. It is also estimated that about 90% of South Africa's electricity production depends on this mineral.
The country is also ranked the sixth largest exporter after managing an estimated 74 million tons exported to Europe, China, and India. Here is a list of coal mines in South Africa that are estimated to produce 260 million tons annually. After reading this article, you will realize just how huge and important the mining industry in South Africa is.
How many coal mines are in South Africa?
1. Grootegeluk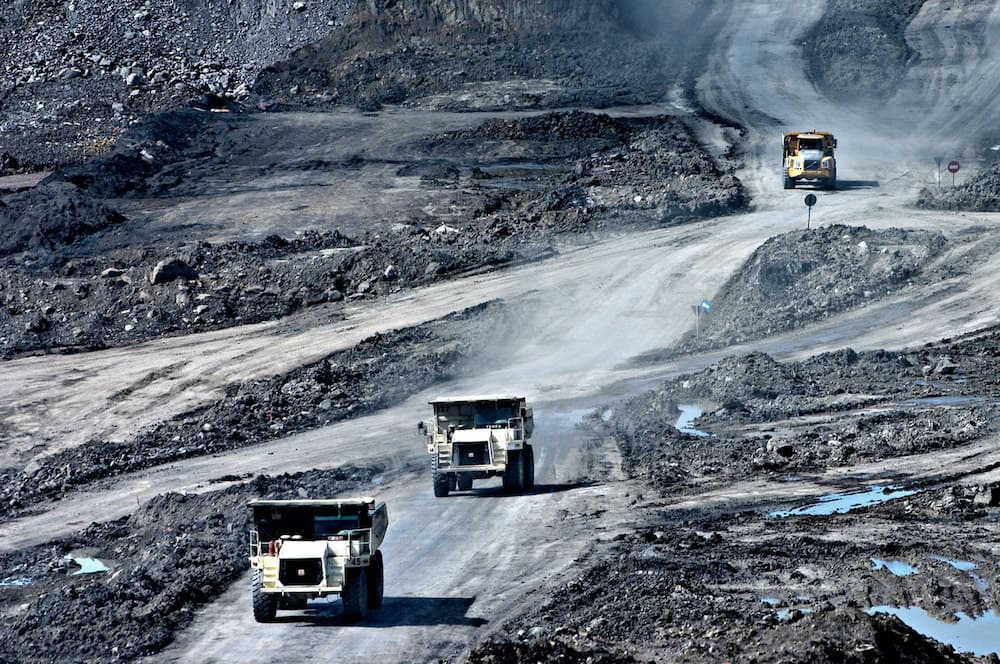 Located in the province of Limpopo, Grootegeluk is one of the biggest mines in South Africa, producing an estimated 22 million tons annually. The mine was acquired by the heavy minerals company Exxaro in 1980 and currently employs at least 3000 people. This mine produces three types of the commodity; cooking, thermal, and metallurgical coal. This mine is estimated to have over 3 billion tons of the mineral reserve.
2. Leeuwpan
Leeuwpan is located in the province of Mpumalanga and employs about 600 people, excluding extractors. It produces approximately 3 million tons of the thermal variety per year using the conventional open-pit mine which uses truck shovel operations and modified terrace configurations. With approximately 160 million tons of cooking coal reserves, Leeuwpan holds not only Africa's but one of the world's largest reserves.
3. Tshikondeni
Another coal of Africa producer is the Tshikondeni mine which is located in Limpopo province approximately 140 kilometers east of Musina. Also owned by Exxaro, the mine produces around 3.7 million tons of hard cooking coal per year and employs about 700 people. The company uses the bord-and-pillar method to extract the mineral.
4. Mafube
This is another one of the biggest coal mines in Mpumalanga that deals in thermal coal and exports high ash (HA) thermal coal as well as a low middling product that goes to the Arnot power station. This mine, which was established in early 2006, produces a whopping 73 million tons of the thermal product annually. Exxaro Resources also own it in partnership with Anglo American.
5. Mbali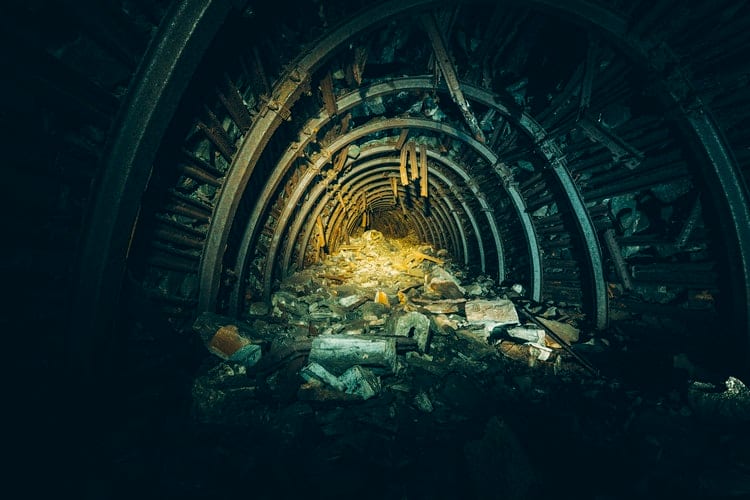 Mbali really stands out among the coal mining companies in South Africa and it was formerly known as Klippoortjie. It is an open cast reserve located about 11 kilometers south of Ogies. It is owned by HCI coal which is a subsidiary that is wholly owned by the Hosken Consolidated Investments Limited. HCI was formed with a consortium as a joint venture in 2006. Mbali produces at least 360,000 tons of the mineral annually.
6. Palesa
Another one of South African mining companies is Palesa, which is also owned by HCI. The Palesa mine is located 37 kilometers North of Bronkhorstspruit and borders Nkangala Township, forming part of Thembisile Hani Local Municipality. When it rolled out operations in 2009, Palesa was producing about 4,600 tons selling to Eskom. It then signed an eight-year agreement in 2010 to supply Eskom with 160,000 tons per month.
7. Arnot
This is another one of the South African mines, which is also located in the Mpumalanga province. It is renowned for its extensive reserve approximated to be over 190 million tons of cooking coal. It produces at least 5 million tons of the mineral per year. Recently, more than 1000 workers of Arnot became shareholders of the company with total ownership of 50%, making them the happiest miners in their division. This came after the miners decided to reopen the mine which was closed in 2015.
8. Matla
Matla is one of the top mining companies in South Africa, producing at least 14 million tons of cooking coal annually, which goes directly to the Matla Power Station. With at least 297 million tons of cooking coal in the Matla mine reserves, it makes this company guarantee several decades of coal mining in South Africa.
9. North Block Complex Proprietary Ltd (NBC)
NBC is owned by Ndalamo Resource Proprietary who has a 51% stake and the remaining 49% by Universal Coal and Energy Holdings South Africa Proprietary Ltd (UCEHSA). Located close to Belfast in the Province of Mpumalanga, this company produces approximately 3.5 million tons per year with 2.7 million of that going to sales.
10. New Clydesdale Colliery (NCC)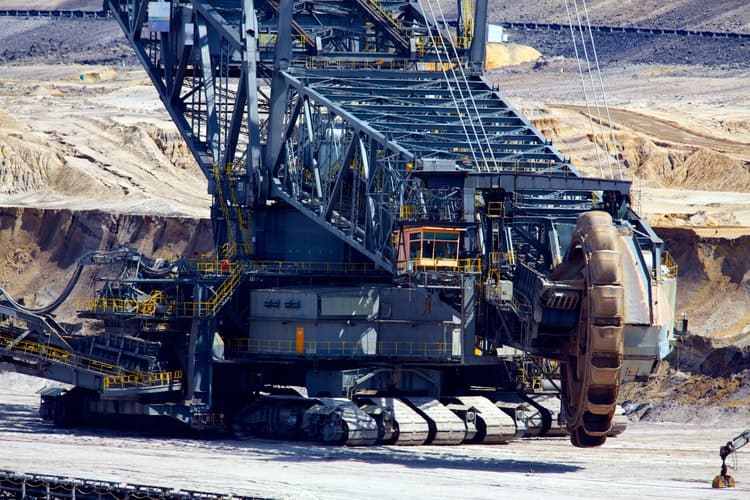 Which is the biggest coal mine in South Africa?
The NCC is another one of the top mining companies in South Africa. It is also owned by Ndalamo and Mine Operator Universal who holds a 51% and 49% stake respectively.
It is located in the centre of the Witbank coalfield southern border, which is made up of five coal seam sequences. These are named from Seam 5 (S5) to Seam 1 (S1). Seams 1, 2, 4, & 5 have been found to contain ores of great economic interest due to the thick inter-burden Vryheid formation.
The history of mining in South Africa certainly dates back over one century and has contributed to the economy of the nation for decades.
The list above has captured the major miners across the country but there are more coal mines in Mpumalanga such as:
Kleinkopje Colliery
Golfview Colliery which was commissioned in 1995
Tselentis Colliery operated by Xstrata
Tshikondeni mine operated by Kumba (Pty) Ltd
Douglas Colliery
New Vaal Colliery Stuart Coal Delmas
Polmaise Colliery
Spitzkop Colliery
Wesselton Mine
Witrand Ihlosi
Boschmans Colliery
Black Gold Coal Estate
Bank Colliery and Landau Colliery; among many other coal mines in Mpumalanga
With this long list of mining companies in South Africa, it is a clear indication that coal is one of the most precious minerals in South Africa due to the enormous contribution it makes to power generation and revenue from exports.
And with the vast reserves found in the mines mentioned above, coal mining in South Africa will undoubtedly continue for a very long time. So, in case you want to venture into the business, you can always refer to this list of coal mines in South Africa and rest assured that you will be dealing with the best miners on the continent of Africa. Indeed, when it comes to coal mining, South Africa stands proudly at the top with no close competition on the entire continent.
READ ALSO: