Hlomla Dandala is a South African actor, director, and television presenter. The popular personality is best known for playing Derek Nyathi in the South African soap opera called Isidingo, which aired between 1998 and 2001. He has also played a role in Jacob's Cross as Jacob Makhubu from 2007. If you still do not recognize him, then you know him from the show "All You Need Is Love," which he hosted.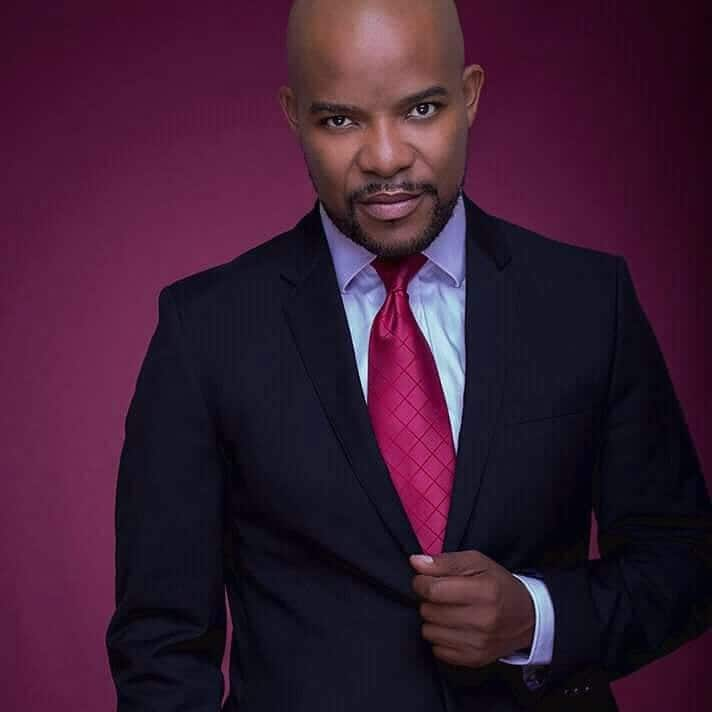 Aside from his TV roles, Hlomla Dandala is also widely known for plenty of storms that he is part of in social media circles like Twitter and Instagram. The good-looking actor has pretty much everything that you would expect from the present-day celebrity. All this begs the question: Who is Hlomla Dandala?
READ ALSO: Kgopotso Mmutlane biography: age, book, videos, YouTube, one minute strategy, Instagram, contact details, cars and net worth
Hlomla Dandala biography
Here is a detailed background that will help you to better know this South African celebrity.
Hlomla Dandala profile
Born: 22 September 1974
Hlomla Dandala age: 44 years as of 2019
Origin: Mdantsane, Eastern Cape, South Africa
Marital status: Married
Occupation: Actor, director, and television presenter
Famous for: His roles in Isidingo, Jacob's Cross, and All You Need Is Love
Facebook: Hlomla Dandala
Hlomla Dandala Twitter: @HlomlaDandala
Hlomla Dandala Instagram: hlomladandala
Hlomla Dandala education
When Hlomla was in school, he could tell that he was destined for a life behind the camera despite his love for Mathematics and Science. After high school, he joined Wits University where he majored in Drama.
Hlomla Dandala career
After his drama days, Dandala started to emerge in the entertainment industry as early as 1995 when he was part of the reality show called Channel O. After that, he branched out to other roles that he has perfected today. Some of his most recent roles include playing Gomorah in Rockville as well as Kingsley Siseko Langa in the show Scandal! on e.tv.
Hlomla Dandala family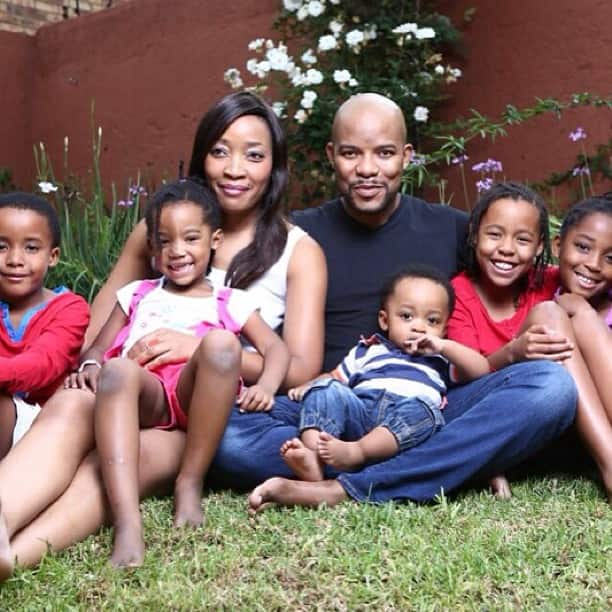 Who is Hlomla Dandala father? Homla was born to a man named Mvume Dandala. He also has a sister who is simply known as Gqibelo.
Hlomla Dandala wife
Mr. Dandala has been divorced once, back in 2013, after it emerged he had kids out of wedlock. His ex-wife is called Candy Litchfield and the two simply could not work things out after those details came out. However, Hlomla holds that he fathered his other children when they were already seperated. After the divorce, the handsome actor got married again to his present wife, Brenda Dandala, who is also a TV presenter.
Hlomla Dandala children
Dandala has five known children although only three names are known: Ziyanda Dandala, Sam Dandala, and Tao Dandala. He has his blog where he talks about raising his kids.
Hlomla Dandala roles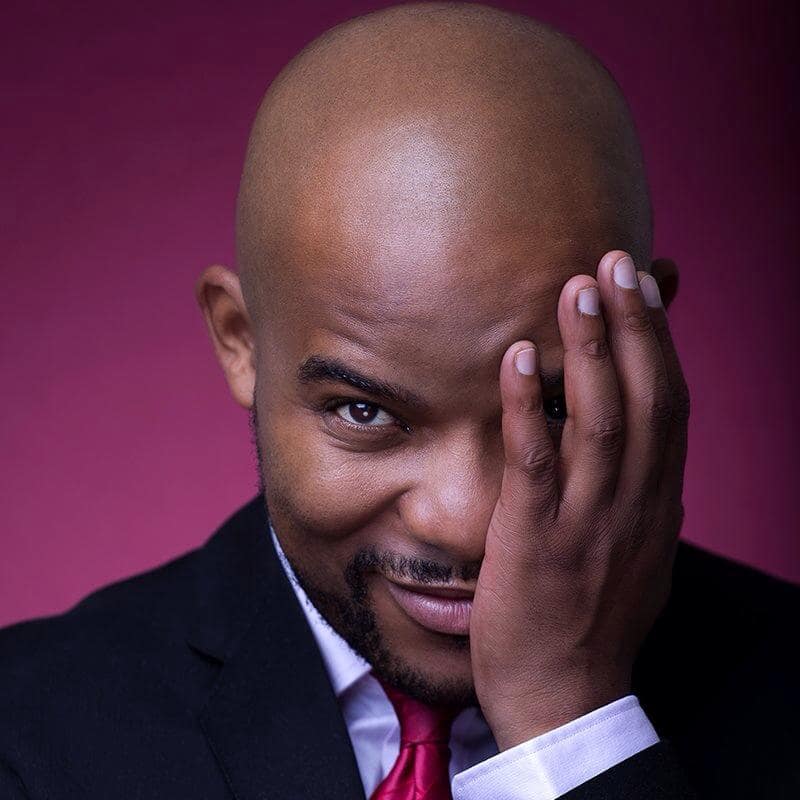 Interestingly, this celebrity can speak several languages including English, Afrikaans, SeSotho, Xhosa, and Zulu. Dandala has made several appearances over the years, and here are some Hlomla Dandala movies and TV shows
Reality
All You Need Is Love - 2000
Channel O - 1995-1998
Series
Isidingo (season 1-4)
Jacob's Cross (since season 1)
Rockville (season 3)
Gaz'lam (seasons 3-4)
Tsha Tsha (season 4)
Scout's Safari
Jozi-H
Scandal! (Which he has also directed once)
Interrogation Room
Zero Tolerance (Season 2)
adiba (miniseries) - 2017
Miniseries
Land of Thirst
The Triangle - 2005
The River
Movies
Lord Of War - 2005
Red Dust - 2004
Coup! (made for TV) – 2006
Sniper Reloaded - 2011
Contract with Yvonne Okoro and Joseph Benjamin
Winnie – 2011
Fools – 1997
Happiness Is a Four Letter Word - 2016
Honeymoon Hotel - 2014
Momentum - 2015
Hlomla Dandala latest news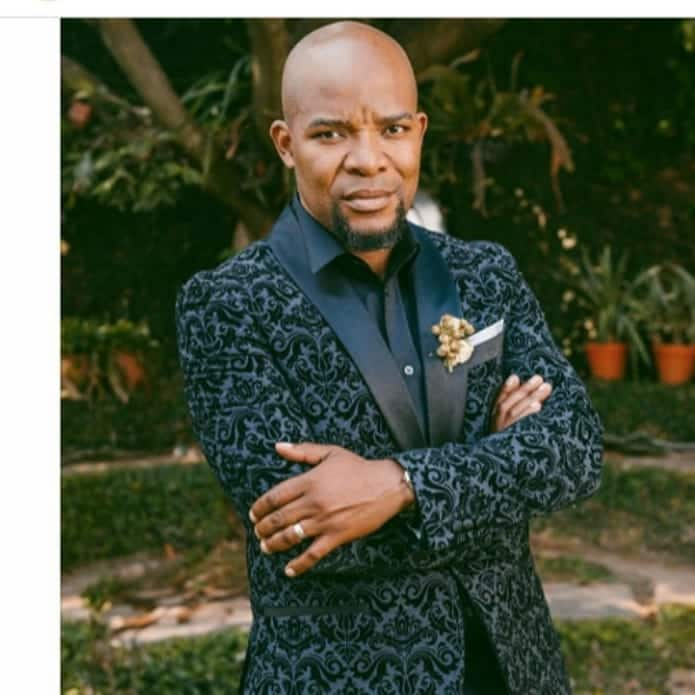 Remember how the man is in love with his Instagram and Twitter storms? Well, early in the year, he heatedly argued with Pamela Nomvete over xenophobia in the country. In March, when Chris Chameleon in a video expressed that white people in South Africa feel targeted after Danny K's message, Hlomle responded to Chameleons statements, pointing out the singer's level of ignorance in the statements.
Dandala is at it again, with his most recent act being accusing his new wife of cheating on Instagram. In the post, he appears to be accusing his wife of cheating on him in their house with their kids inside. Naturally, that tweet made him the trending topic on Twitter in no time. Since then, he has privatized his Twitter settings. It is interesting how this one is going to play out.
READ ALSO: Zunaid Moti biography: Wife, House, Father, Cars and Net Worth
Say what you will about Hlomla Dandala and his scandals, but you simply cannot take away the fact that he will always provide South Africa with constant entertainment in any form. What more could we ask for?
READ ALSO
Luyanda Mzazi: Age, Boyfriend, Father, Pregnancy, Car and Pictures
Moonchild Sanelly biography: age, daughter, songs and pictures
Nonny Muvhango biography: age, real name, daughter and husband
Lerato Kganyago biography: boyfriend, age, house, career, cute photos and award video
Asanda Foji Biography: Age, Education, Generations, Instagram and Career