Dladla Mshunqisi biography: age, father, songs, album, and cars
Dladla Mshunqisi, real name Anele Dladla, is a talented South Africa dance music vocalist. He is famous for collaborating with the Durban South Africa Gqom music group "Distruction Boyz" alongside Benny Maverick for the hit jam "Omunye". Apart from music, he is known for his passion for cooking that has earned him numerous followers across his socials.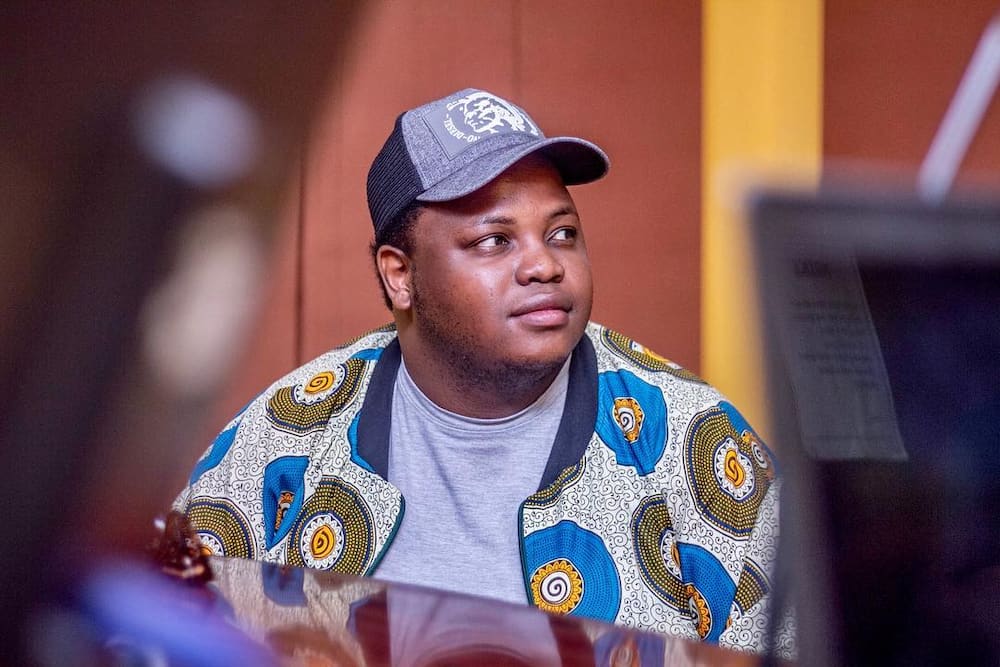 Considered as one of the fastest rising music stars in South Africa, Mshunqisi has not only managed to have his songs played in heavy rotation in Durban but the entire of Africa and foreign countries. Dladla Mshunqisi is revered as a jack of all trades. Every song he touches turns to a hit song. Below are some of the interesting facts that are worth knowing about the Gqom artist.
Dladla Mshunqisi biography
Mshunqisi was born and raised in KwaMashu before later moving on to his current residence in Durban North. His date of birth happened to be on 30th November 1990, hence Dladla Mshunqisi age is 28 years. His father, Sese Dladla, is one of the most respected men in KwaZulu-Natal as he was among the first and prominent taxi owner.
The success and wealth of the Gqom musician's family played a significant role in enabling him to live his dream and discover his passion for music and cooking. His parents raised him alongside his five siblings that include three brothers and two girls. Thanks to his father's teachings as a successful Taxi manager, Mashunqi believes that he will be able to succeed in his business plans that range from restaurants to music.
Love for food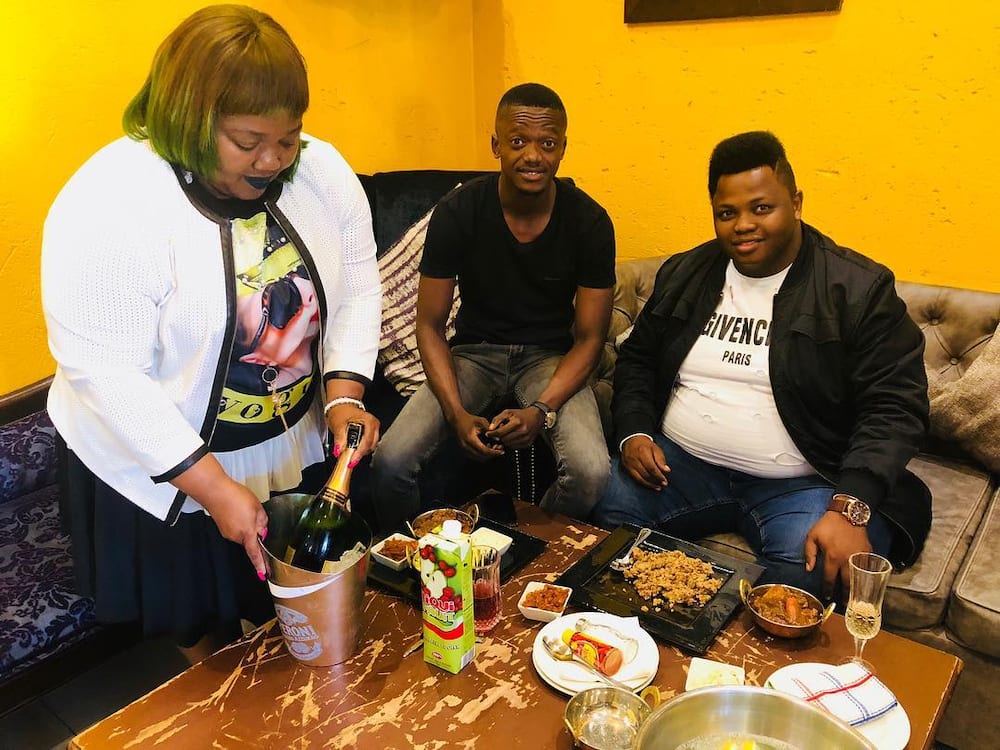 As a food enthusiast who had a dream of being a professional chef, Dladla confirmed that his passion for food has been present ever since a tender age. According to him," I was nine-years-old when I started loving cooking. My mother likes cooking, so I would always help her in the kitchen until I was 12-years-old when I would toil in the kitchen and started cooking for the whole family."
At the age of 16, he would volunteer as a chef in a hospitality and management company that's known as "ServePro." After finishing high school, his passion and hard work had him earn the position of the head cook of the company. 2011 marks the year that he started investing his money in his own catering business under the name "Amathiba Catering and Enterprise."
Early life
Before the celebrity life, Dladla cheerful nature was likable by numerous people he interacted with. Back in his KwaMashu hometown that is located in Durban, KwaZulu-Natal, Dladla was famous and renowned for his charm when it came to hosting the best house parties. According to him, "Everyone knew Dladla could throw a party."
Rise to fame
As a student at Northwood, his bubbly nature even attracted his teachers who he would also invite for his parties. Coming from an able background, Mshunqisi was able to occasionally invite some of the best DJ in South Africa to host his parties. This earned him an excellent reputation with people saying that his parties were the best. As a result, he earned his nickname "Mshunqisi," which means "someone who brings life to the party."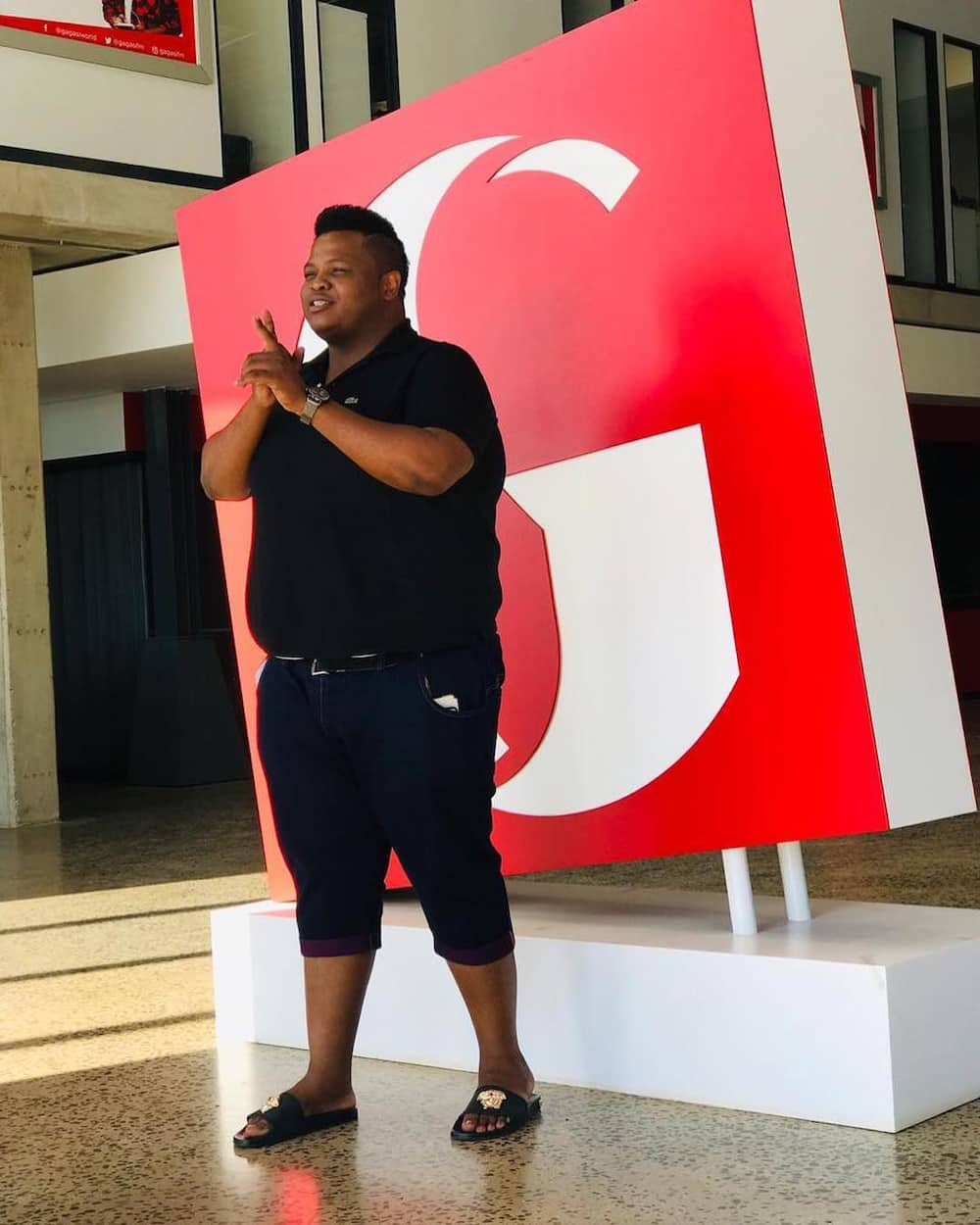 Dladla started by entertaining his friends through his many jokes. One day as he did his regular standup comedy sessions, a guest recorded him, posted the video online, and opened the door for the world to discover his talent. With the posted video going viral, I was getting calls from people to come and emcee at their events," he added.
READ ALSO: Dladla Mshunqisi spoiled himself with a brand new Mercedes-Benz
Music career
Benny Maverick, who happens to be a singer and multi-award winner, heard about the popularity of Mshunquis and saw it wise to invite him to a studio session. And through the collabo, Dladla made his debut in the music industry through the hit song named song named "Memeza.", when interpreted stands for "Speak Our!"The song attracted massive play both as a party song and as an activist anthem against injustice towards women and children.
Mshunquis, later on, collaborated with the talented Gqom group from South Africa known as "Distruction Boyz" who featured him in the award-winning "Omunye song" that bagged an award in the category Record of The Year under the SAMAS. His song Omunye managed to be featured in the hero movie "Black Panther."
The Pakisha hit song
According to the talented South African artist, how Pakish came up was also a surprise to him. Dladla Mshunqisi new song composition came up while he was having fun and he did not expect that massive public reception.
The song was based on a creative line said by Dladla. He explained, that both DJ Tira and Distruction Boys were relaxing in the beach when they heard him say something creative and decided to convert the speech to a hit song. According to him, "People say I have a God-given gift, but my creativity depends on how good the beat is. When the beat is good, everyone knows Dladla is going to kill this song."
Songs and album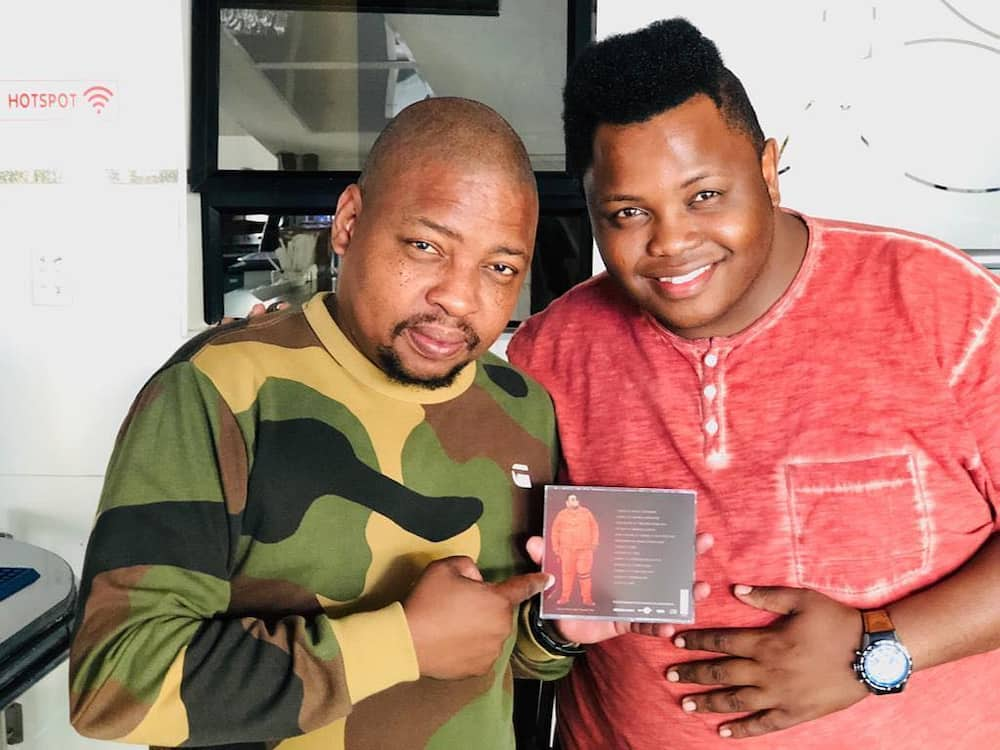 Dladla first album named "Umshunqo" was released on 5th October 2018. As his debut album, the songs were produced under the music label "AFROTAINMENT." The album performed quite well receiving an public reaction over the 13 trucks. The 13 songs include:
Thutha
Isandla
Amalukuluku
Ini Yona
Ibus Lamalume
Wangibamba
Izibalo
Sesfikile
Pakisha
Cothoza
Ukhona
Usuku
Izigi
Mshunqisi cars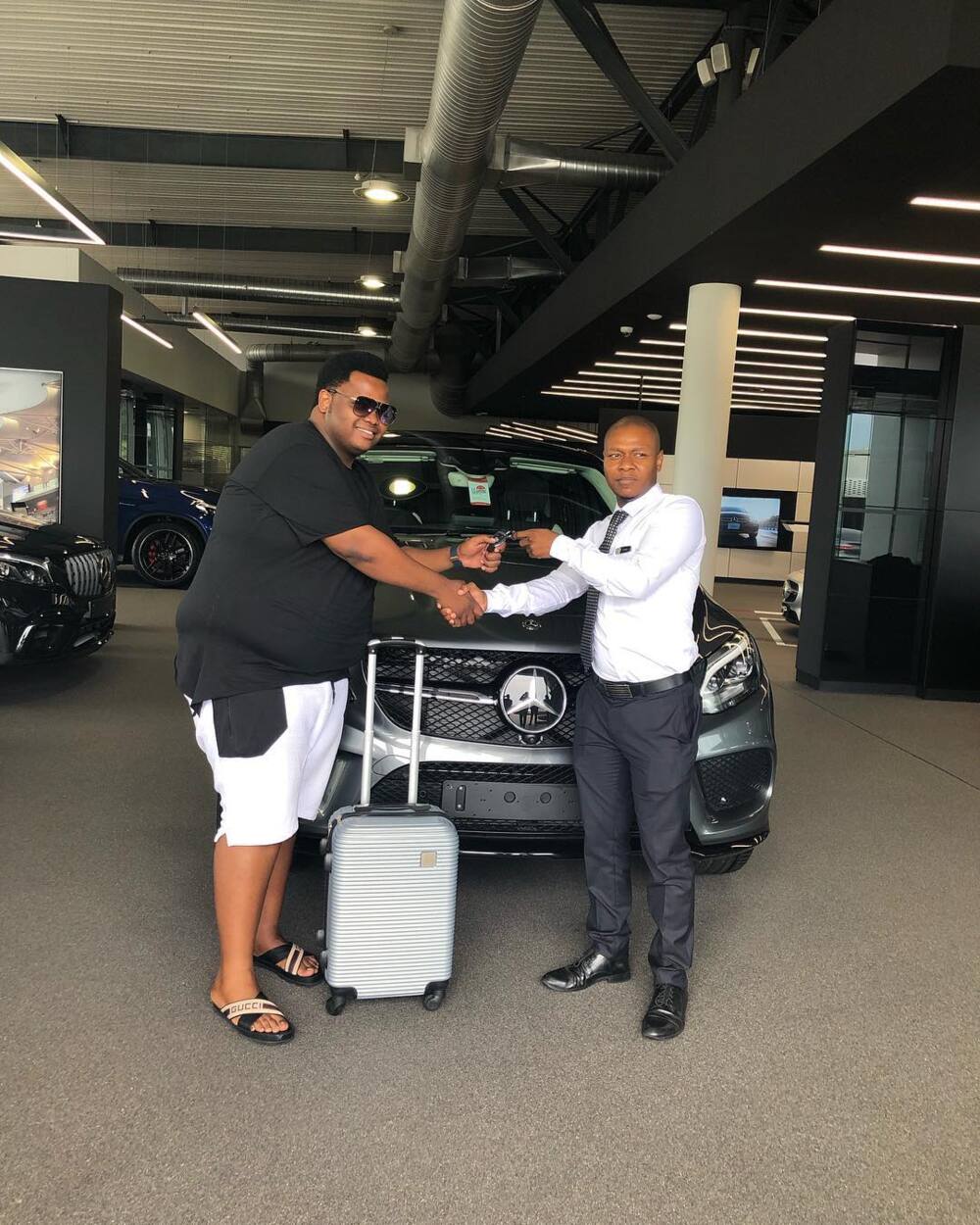 As one of the most famous musicians as 2018 came to an end, Mshunqisi went ahead to start 2019 with a brand new car for himself. He bought a Mercedes Benz and went ahead to post the car on his social media thanking God for the blessing. On his Instagram page, he posted, "Look at God. Ngiyabonga Nkosi for my wonderful gift. GOD IS GOOD . 2 GOD BE DA GLORY . Kuthiwa imali yaseAfro @djtira @gugu.khathi kunjanimakunje. thank guys. @afrotainmentsa kubanjenauma iTheku lihlangene. Phakishaumthwalouveleuhambe."
With the new album doing grand rounds across various radio stations and DJ mixes, Dladla Mshunqisi music and talent continues to manifest as he grows in his music career. With his food company also up and performing, we cannot wait to see what next he might be cooking both in the kitchen and in the studio for his fans.
READ ALSO: Dladla Mshunqisi shows off his new whip, a Mercedes-Benz: "God is good"
Source: Briefly.co.za