Mfundi Vundla biography: age, daughter, wife, Instagram, and contact details
Many may know Mfundi Vundla for his acting career, especially when you think about Generations. Born on on 10th September 1946 in Western Native Township, in Johannesburg, the actor is indeed truly South African. He is famous for having founded and chairing Morula Pictures. You may also identify him as the creator of Generations: The Legacy.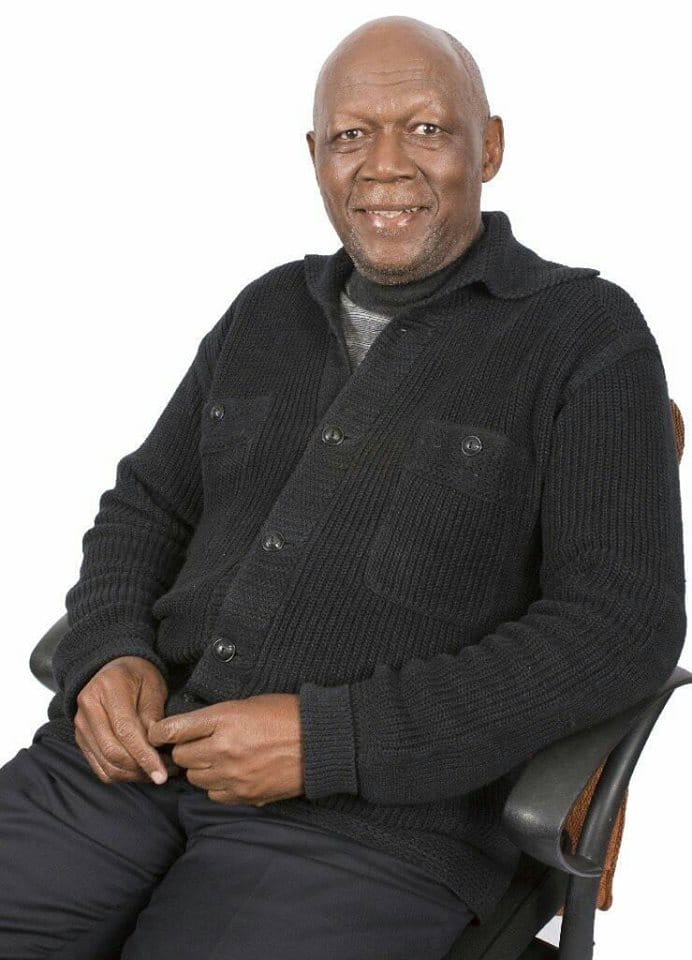 Mfundi is a man with a great story and passion for the arts. If you are into arts, chances are that you know him or have heard about him at some point in time. The following are details that may interest you about him.
Mfundi Vundla bio
Mfundi was born in a family of 11, with him being the sixth born. The mother worked as a nurse and the father as a clerk at Crown Mines Hospital which was where his parents met. Having been born on 10 September 1946, he is currently 72 years old.
Education background
Fundi attended his primary school in Johannesburg. He went on to study his Standard 8 or Form III in Healdtown located in Eastern Cape.His matriculation happened at Morris Isaacson High School located in Soweto. His higher education began when he attended Fort Hare University where he studied BA in Politics, Philosophy and English. he was however expelled from the University for practicing and engaging in underground political activities back in 1968.
He went into exile in USA in August 1970. He proceeded with his education and continued to be part of the ANC. He was done with is BA in Politics and English at University of Massachusetts in 1972 after which he continued with his schooling and later graduated with a Master's degree in Education from Boston University.
Career
You cannot talk about Fundi's career without mentioning his wife, Karen Vundla. The two met in 1973 and then married in 1976 before they moved to New York. It was when they were in New York, that Mfundi worked as a fund-raiser for the Funding Exchange ( which is a foundation supporting local and international grassroots organisations) as well as a playwright, whose major role was in highlighting apartheid social injustices which was well represented in his work.
Later in In 1986, the couple moved to California where they both worked as writers for TV for David Milch, the creator of NYPD Blue as well as the writer for Hill Street Blues. Mfundi was one of the South Africans that helped in founding the African Arts Fund whose aim was to raise money to bring Coloured, Black, and Indian South Africans to the US for the sake of studying fine arts. This fund was helpful in educating a good number famous South African artists, dancers, photographers, and even popular musicians.
Because of his active membership in ANC, Mfundi went on to give speeches in California as a means of raising awareness on apartheid, and also fighting how it would be abolished. After apartheid was dismantled, Mfundi returned and settled in South Africa back in 1992. His son and wife later joined him a year later in 1993.
Later in 1993, a great opportunity that required one to submit a proposal for a SABC soap opera to the SABC station. This was Mfundi's opportunity which led to the creation of Generations, that has gone on to have a serious impact on the South Africans people. It was the first local TV show that focused on the dreams, needs, as well as aspirations of the black audience.
Later in 2000, Mfundi secured a contract with e-TV to create a new youth soap opera, which is how Backstage came into existence. This how Mfundi was able to break new grounds with the show, making use of the chance as an avenue to develop and display South African talent.
He also served as the Executive Producer of the movie titled 'In My Country', in which Juliette Binoche and Samuel L. Jackson star. In addition to that, he is the Executive Producer of Magic Cellar, an award-winning children's animated TV series at SABC. This show has scooped more than 29 international accolades.
Also in his list of creations is a medical drama series titled Jozi-H. This was inspired by Johannesburg General Hospital and was mix of Canadian-South African co-production. This marked the groundbreaking series for the country considering that it was shot on 35mm film. In fact, the most expensive TV show in South Africa ever. The production cost budget being in excess of R100 million for just 13 episodes.
2011 saw Mfundi produce the highly-rated movie that was based on icon Winnie Mandela's life that was titled 'Winnie the Opera'. He is also respected and known for producing 'How to steal 2 million', a movie that got numerous impressive reviews.
READ ALSO: Generations Teasers: July 2019
Family life
As already mentioned, Vundla married his wife when they were still in the US and together they built a life for themselves. They have a son by the name Charlie Vundla who is their only child. At one time, claims surfaced that e had a daughter, all of which he refuted. He also denied allegation that put him on the line for financing young ladies lavish lifestyles.
His Awards
Being an achieved personality in the arts, it is not surprising that he has made a name for himself. The following are just but some of the awards he has won so far.
Sowetan Award
Duku Duku Award, SABC 1
SA Cinematography Award, SACS
Script Award, NTVA
About Generations
You can be sure that all of old generations cast know him very well considering that it was his first project in South Africa. Notable is that in July 2016, there were certain episodes of Generations:The Legacy that angered viewers for being explicit. Vundla, in his defense said that the episodes came with a PG13 sign which served as a warning for people and was meant to alert them especially if their were kids around.
His statement when interviewed went like, "In Generations, we don't have explicit sex or nudity. We don't have scenes where people are making love like in Game of Thrones. People must not now sensationalize the matter. I don't have a letter from the Broadcasting Complaints Commission of South Africa. The SABC does not have such a letter."
Mfundi Vundla Films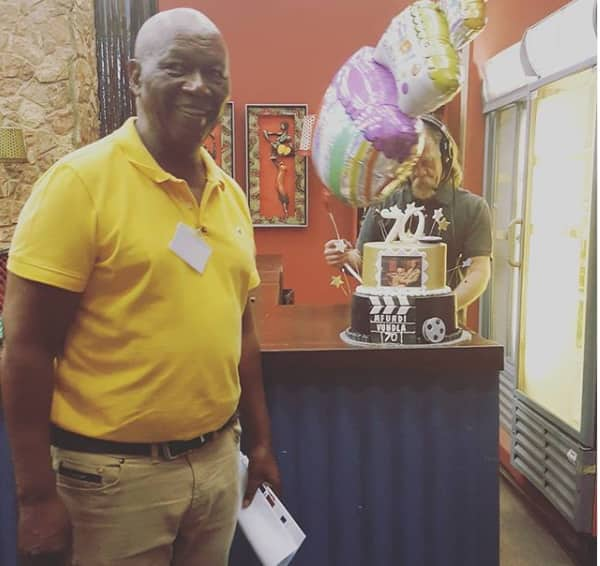 Generations:The Legacy
How to Steal 2 Million
With so much time having been spent in this industry, it is obvious that Mfundi has earned a considerable amount of money over time. A lot about Mfundi Vundla house, Mfundi Vundla net worth, cars and salary may be kept confidential, but it is obviously that he is a wealthy man. His contributions in the art sector proves it all.
Recent news
It is not surprising that scammers try to use the film guru's name to lure unsuspecting South Africans to paying for auditions for soapies. Such was the case back in 2018 in Cape Town when the The SABC weekday soap Generations had to release a warning to the public against a fraudulent scam that was trying to trick unsuspecting people to pay for what was purportedly an audition done by The Mfundi Vundla Academy while in real sense the said "Mfundi Vundla Academy" is non existent.
Fraudsters are trying to cash in on unsuspecting residents of Johannesburg and other areas as they desire to make it to the soapies and use this a a ticket to fame and success. The most susceptible soaps are the long-running ones that include Generations and Muvhango on SABC2, not forgetting Scandal! as well as Rhythm City which airs on e.tv due whose brands have a major appeal for viewers on most free-to-air terrestrial TV channels.
The public should know that talent agencies are the ones mandated to do closed castings, while open casting calls happen directly under the watchful eye of the TV shows themselves, which does not happen a lot anyway. In addition no one should pay for a potential TV role or even a "soap audition". Anything that sounds weird sch as paying a scouting agency, undressing or even signing contracts that are strange should be avoided at all costs.
Contact details
Mfundi Vundla Contact Details
Company: Morula Pictures
Tel: +27 11 482 1152
Fax: +27 11 482 4621
E-mail: info@morulapictures.co.za
Postal address: PO Box 5158, Rivonia, 2128, Gauteng, South Africa
Physical Address: 24 Ditton Road, Auckland Park, 2092, South Africa
Twitter handle: Mfundi Vundla@Mfundivundla
Instagram: #mfundivundla
Mfundi Vundla is a man that has made a name for himself in the acting world. He has always been aggressive and probably this is the secret to success in this sector.
READ ALSO:
Zitha makes Jack confess to killing her father in Generations: The Legacy
Generations: The Legacy cast| A-Z Exhaustive list
Say what? Actress Letoya Makhene is leaving Generations: The Legacy
Source: Briefly News