Basetsana Kumalo is a South African businessperson, philanthropist, TV personality, and beauty pageant titleholder. She is best known for her successful modelling career which includes the title of Miss South Africa in 1994 and a first runner up in Miss World same year. If not that, then it is likely you know her as one of the judges from the 2016 Miss South Africa beauty pageant.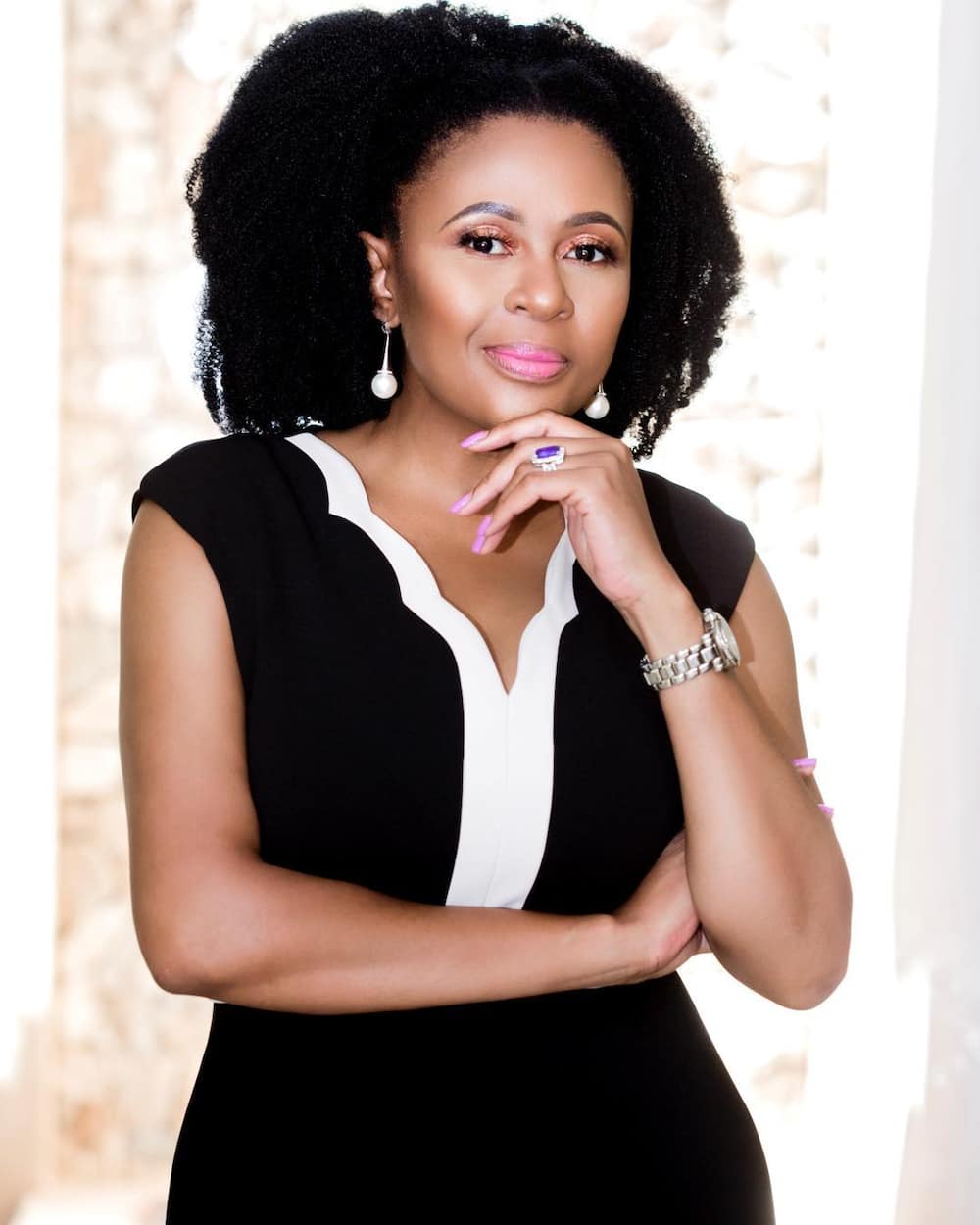 Basetsana Julia Makgalemele has been in the beauty industry since 1990 while participating and winning local pageants. She started out at the tender age of just 16 and has never ceased to shine Mzansi's light round the globe. Where was Basetsana Kumalo born? How old is Basetsana Kumalo? These interesting facts about the celebrity's background will give you a deeper understanding of who she is other than what you see on the screens.
READ ALSO: Lindelani Mkhize biography: wife, family, heart attack, Joyous celebration, and songs
Basetsana Khumalo profile summary
Name: Basetsana Julia Makgalemele
Date of birth: 29th March 1974
Place of birth: Soweto, South Africa
Basetsana Kumalo age: 45 years
Basetsana Kumalo Twitter: @basetsanakumalo
Basetsana Kumalo Instagram: @basetsanakumalo
Basetsana Kumalo Facebook: @basetsanakumalo
Nationality: South African
Relationship status: Married
Occupation: Businesslady, philanthropist, TV personality, and model
Famous for: Modeling and TV roles
Basetsana Kumalo biography
Julia Makgalemele was born in Soweto to Philip Makgalemele and Beatrice Makgalemele. Her parents passed away in 2003 (father) and 2006 (mother) respectively. Philip Makgalemele used to be a bus driver while his wife was a schoolteacher. Basetsana Kumalo family also includes her two sisters as well as a brother. Most of her early years were spent with her siblings making sandwiches for sale during soccer matches over the weekends.
Basetsana Kumalo education
What did Basetsana Kumalo study? Julia Makgalemele started learning at Thabisang Primary School in Soweto. After primary school in 1986, Kumalo joined Trinity Secondary School in Lenasia. For her higher education, she studied at the University of Venda, where she did an education course, and Damelin.
Basetsana Kumalo husband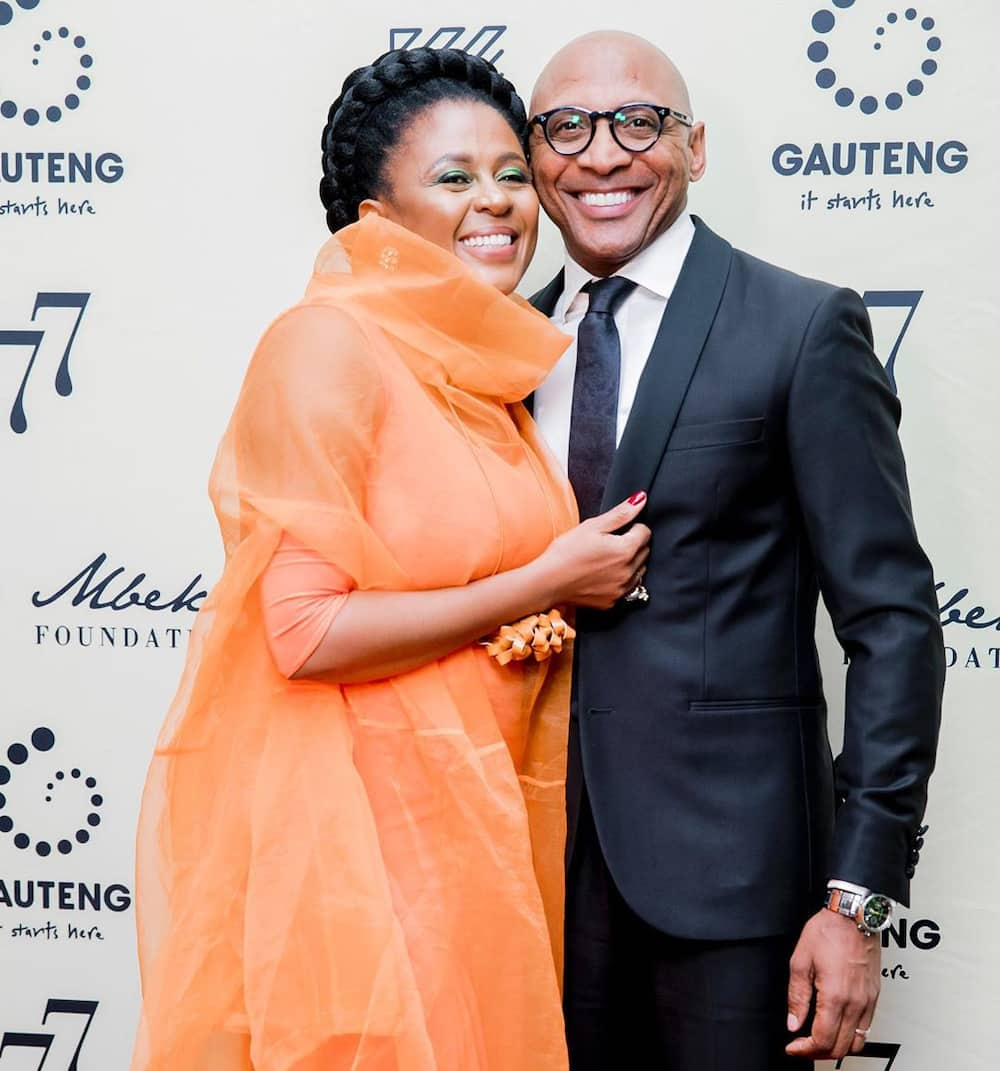 When did Basetsana Kumalo get married? Basetsana Julia is married to Romeo Kumalo, an executive at Vodacom who previously worked as a broadcaster. They started going out in 1997 and tied the knot in 2000. Who are Basetsana Kumalo kids? Romeo Khumalo and Basetsana Kumalo children are three; Nkosinathi Gabriel (2005), uShaka Kgositsile Emmanuel (2012), and Bontle ba Morena Jasmine (Gift of God) Kumalo (2014). Peviously, she dated the professional boxer Dingaan Thobela.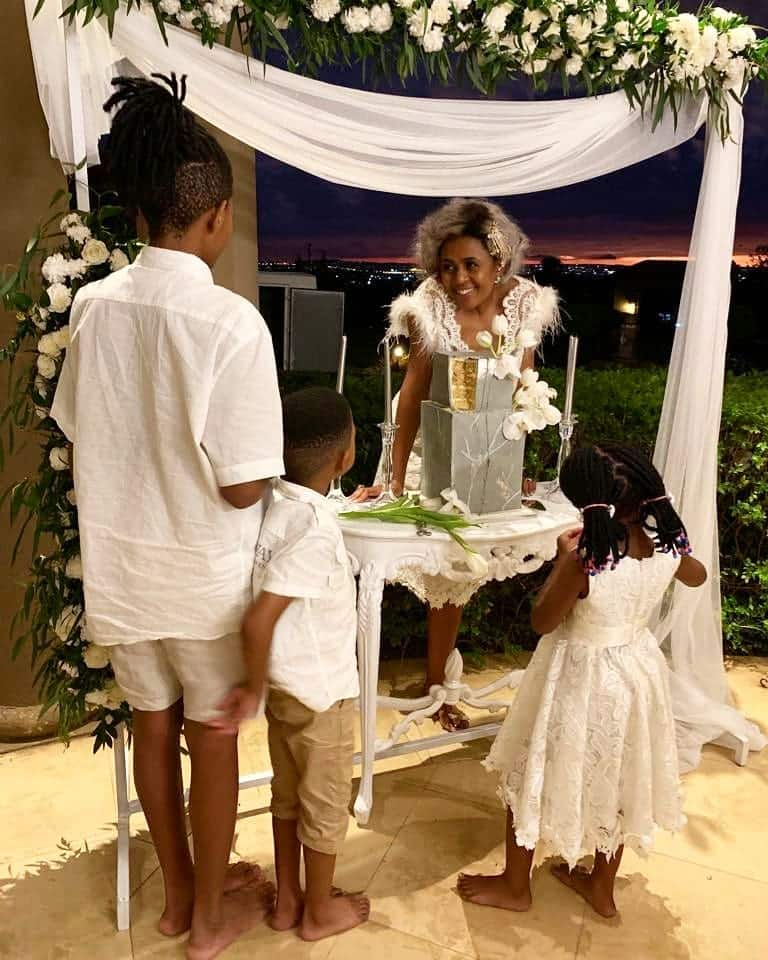 Basetsana Kumalo house where she stays with her husband and kids is in Johannesburg.
Basetsana Kumalo career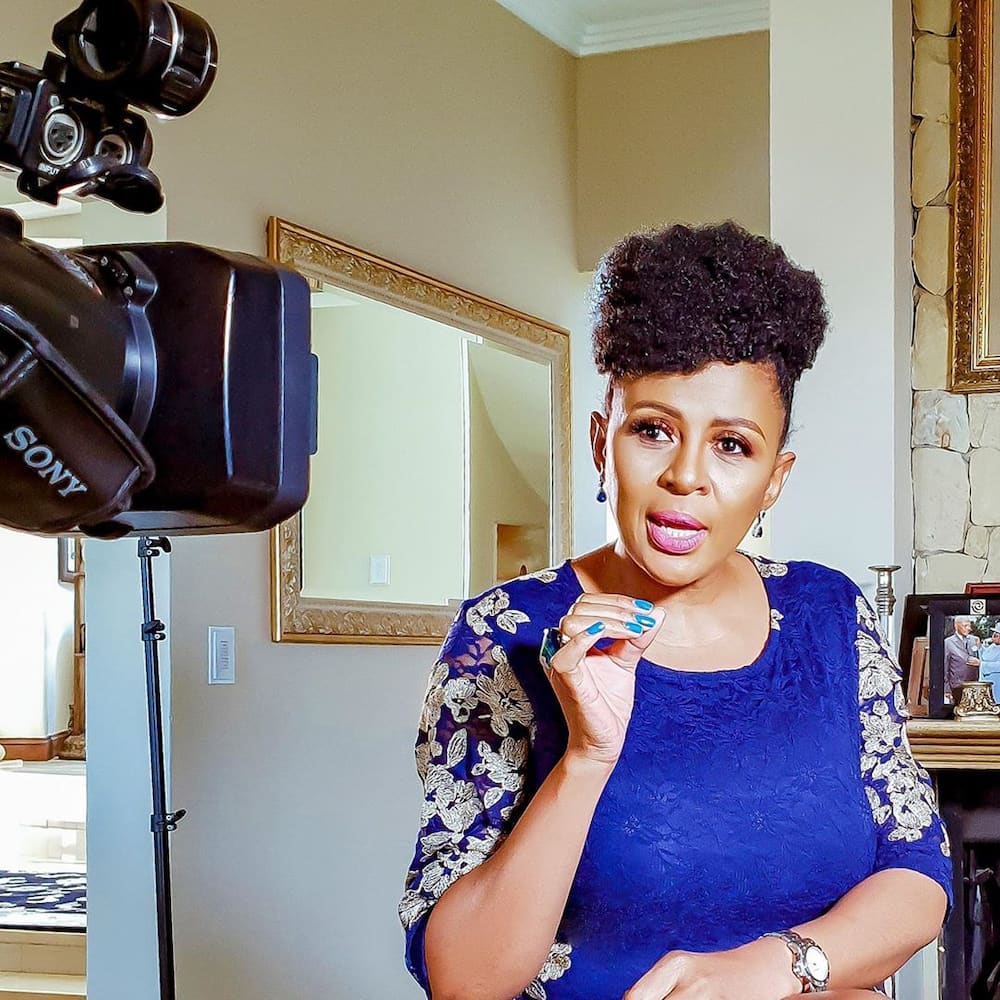 What does Basetsana Kumalo do? Julia Makgalemele beauty career started at the age of 16 when she was crowned Miss Soweto in 1990. Later, she went on to win the Miss South Africa pageant in 1994 after her mother enrolled her into the competition. During her reign as Miss South Africa, Basetsana started TV presenting for the show "Top Billing." Later, together with Patience Stevens, she started Tswelopele Productions, which combined with Union Alliance Media. Her most recent major TV appearance was the 2016 Miss South Africa pageant. Interestingly, she tried radio in 2006 although she said she was petrified after 3 hours behind the microphone and could not continue.
Mrs. Kumalo's career has also seen her emerge as a major businessperson. In fact, she is the President of the Business Women's Association of South Africa. Back in 2008, she acquired Tawana shares for her company Pro Direct 189. She is also a board member of several companies like Morongwa Investment Holdings, Tactic Group Limited, Unipalm Investment Holdings Vhangana Energy Resources, SME Financial Holdings Limited, Q2 Petroleum, Seven Falls, and PHAB Holdings .
In 2000, Basetsana launched her clothing line, Stature Ladies wear by Bassie. Two years later, she launched an eye-wear line and a cosmetics line. She launched another beauty venture in 2006. From all this, you should have a clue of just how significant the Basetsana Kumalo net worth is.
Beauty aside, she is into writing as well. In 2004, she was a contributor to the book "Inspirational Women at Work." She is also an editor of Top Billing magazine and occasionally writes for "Recipes from the Heart". No wonder she is known for her quotes such as "You have to be street-smart and have suss, which no one can teach you."
As a philanthropist, Basetsana has started the Romeo & Basetsana Kumalo Family Foundation together with her husband to help kids affected by AIDs and similar diseases. She has also worked with the United Nations Children's Fund, Each One Reach Five campaign, Agang Sechaba, and Baragwanath Children's Hospital. Basetsana is also a volunteer for a project to give back to hometowns.
Basetsana Kumalo awards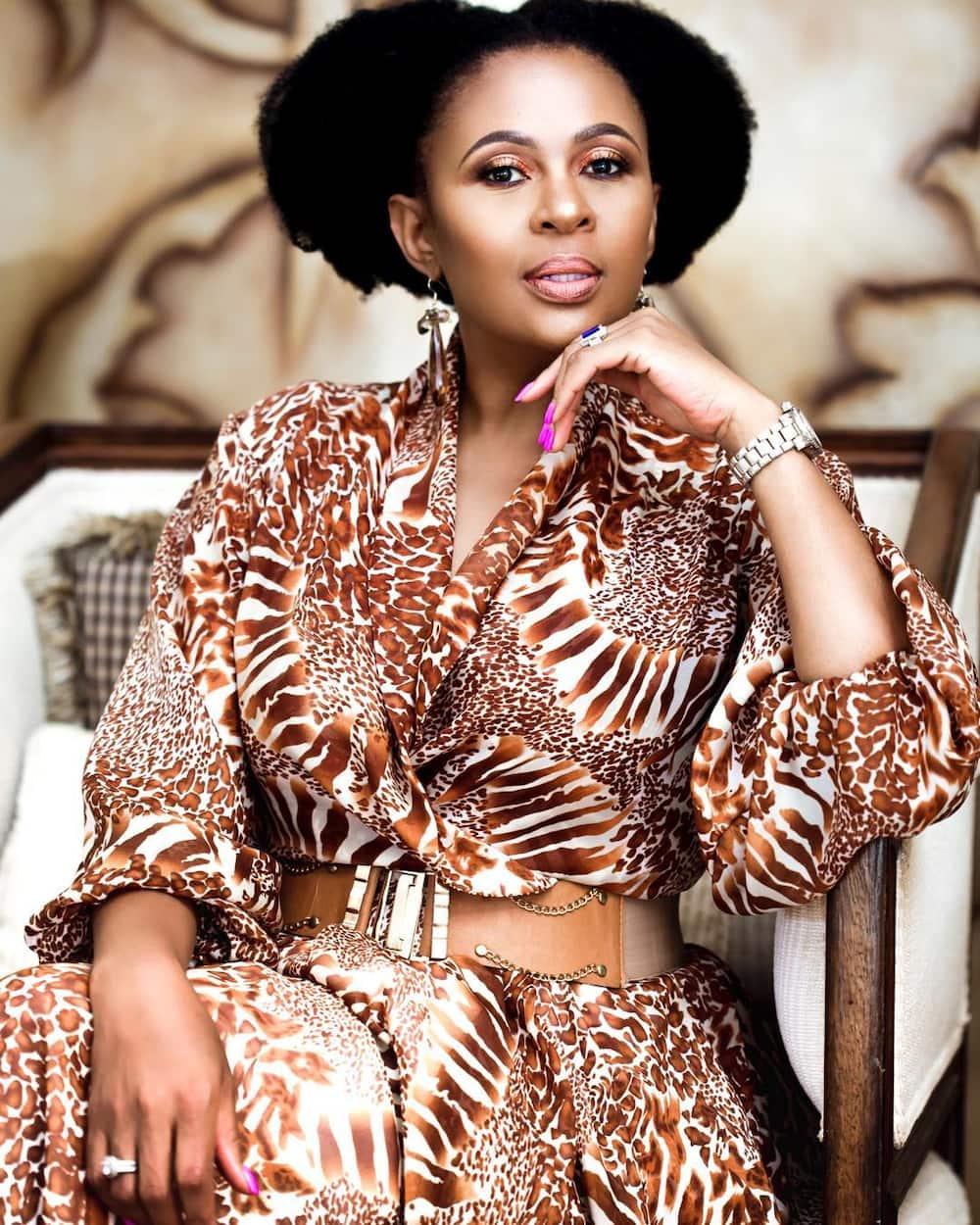 Mrs. Kumalo has won several awards and recognition including:
Inclusion in the 2004 list of 100 Greatest South Africans
The Annual Rapport/City Press Prestige Award
Named in the top 10 most glamorous women in South Africa
The 2006 Fashion Icon Award
Basetsana Kumalo latest news
What has Basetsana Kumalo done recently to make her trend? Julia has been in the news for her desire to change tradition when it comes to marriage negotiations or lobola. Normally, the women do not participate in the negotiations. According to her, however, each woman has the right to be included. In other news, Mrs. Kumalo announced the release of her book Bassie: My Journey of Hope that will be out in October. This will be a worthy read if you want to get the details of her journey that will motivate you in life.
READ ALSO: 11 amazing facts you must know about Sarah Baartman
Julia Makgalemele started out from a very humble background. She grew up at a time when Soweto was relatively unstable, which further compounded her challenges, but despite all the odds against her, Basetsana Kumalo still made it. Grab a copy of her book later in the year and get true inspiration that will help you succeed in life.
READ ALSO: