Vusi Kunene biography: age, wife, family, movies, nominations, awards, salary and Instagram
Vusi Kunene is a celebrated actor and one of the most talented South African television personalities. Kunene is prominent for his hilarious role as the villain Jack Mabaso in SABC1 Soapie Generations, and he is undoubtedly one of the most experienced Generation actors who have not only demonstrated their talents but also consistency in the film industry. The actor has actively featured in several films and influential television shows in the country and beyond.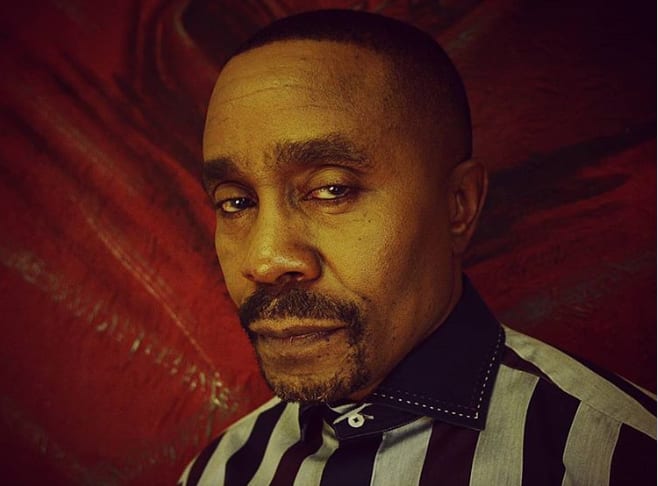 Vusi Kunene has spent a better part of his life in front of the camera and among favourite cast lineups. His wealth of experience stretches back to the early 1990s when he strained his legs into the cold waters of art. He has ever since broadened his career passionately with the aim of becoming the leader in the industry. It is no longer considerate to say that Vusi Kunene is a South African actor when he has indeed crossed the borders to star in international theatres.
READ ALSO: Scarra Ntubeni biography: age, wife, family, school, Springboks and Instagram
Vusi Kunene biography
Jack Mabaso real name Kunene is highly admirable and inspirational, particularly among upcoming South African actors and actresses. It is no surprise that he is a mentor to several film and television shows enthusiasts. Beyond his public life, career, and thousands of fans, Kunene leads a quiet personal life filled with overwhelming support from family and friends. Where is Vusi Kunene from?
Vusi Kunene profile
Real names: Vusi Kunene
Date of birth: 12th of April, 1966
Birthplace: Meadowlands, North of Soweto, Johannesburg, South Africa
Profession: Actor
Years active: 1993 to present
Famous for: Lead role as Jack Mabaso in the SABC1 Soapie Generations
Vusi Kunene Instagram: @vusi_kuneneofficial
Vusi Kunene Twitter: @vusi_kunene
Vusi Kunene Facebook: @VusiKunene911
Vusi Kunene age
How old is Jack Mabaso from Generations? Vusi Kunene photos are stunning for his youthful looks and energy-packed body, leaving many of his followers disagreeing about his real age. Most people agree that Kunene looks younger than his age, and clearly, he has a breeze in his fifties. The 53-year old is still a prominent actor with no apparent signs of quitting soon.
Some sources have sought to dispute his well-known birthday on the 12th of April with claims that he was actually born on Friday, 13th of April 1966. These claims further allege that a nurse changed his birthday from 13th to 12th on the thought that his real birthday (Friday the 13th) was an indication of bad luck.
Education background
Kunene first developed an interest in his acting at the Shell Road to Fame School of the Arts, a center that was purposely established for related preparations. In 1991, he registered at Wits School of Drama from where he graduated with a degree in Dramatic Art.
It is during his student years at Wits School of Drama that Kunene became an active actor making stunning appearances in three different films - Drumbeats, The Line, and the mini-series Rhodes. Kunene creatively integrated his studies at Wits with his talent to explore his potential to the fullest.
Vusi Kunene family
Vusi is a private man with little being known about his personal life. Vusi Kunene mother brought him up in different parts of Soweto since they did not have a home. Luckily, his mother allowed him to make his own decisions, and that is the same way he is bringing up his own kids.
The father of two has been receiving overwhelming attention from the public with many determined to learn about Vusi Kunene wife and children. Vusi Kunene and Grace Mahlaba, an actress in Backstage soapie, have a daughter.
Unfortunately, since there is little information on Vusi's actual family, many people are now stuck on his fictional family at Generations where Vusi Kunene and his wife Brenda Mhlongo are intimately involved in raising their son, Fana Mabaso, and two daughters, Sphesihle 'Sphe' Cele and Namhla Diale.
Vusi Kunene career
Vusi Kunene is a longtime actor in the film industry with an experience spanning to more than 25 years. Kunene's career sparked at The Hill stage where Moonyeenn Lee, his godfather agent, discovered him. He has since been a resourceful cast in different films and television series among the following.
Filmography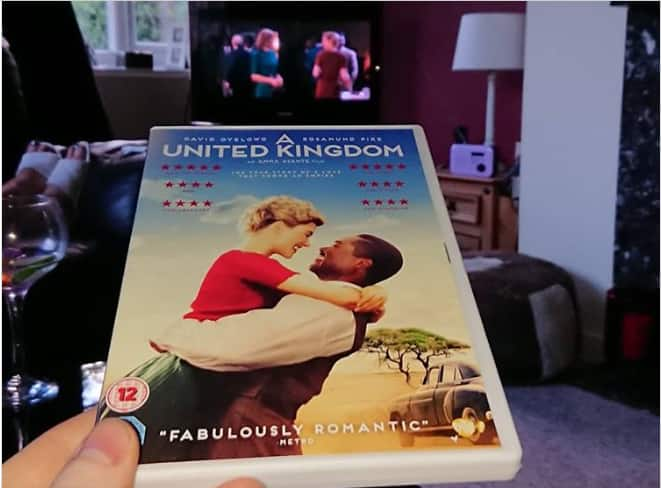 2010: Elelwani
2010: State of Violence
2010: The First Grader
2001: Final Solution
2000: The King is Alive
1999: A Reasonable Man
1997: Kini and Adams
1995: Waati
1995: Cry, the beloved Country
Television roles
aYeYe (S1): Khoza Senior
Cape Town (S1): Vitus Moremi.
Diamond Hunters (S1): Wes Koli.
Generations (S1): Jack Mabaso
Isibaya ( S2,3&4): Bhekifa Ngubane.
Isidingo (season 1): Jefferson Sibeko.
Soul City (S10): Tifo Miya.
The Lab (S2): Fikile.
Yizo Yizo (S 2): Vuyani
Jacob's Cross (S3&4)
Generations: The Legacy: (2016)
The No. 1 Ladies' Detective Agency (S1): Doctor Gulubane
Nominations and awards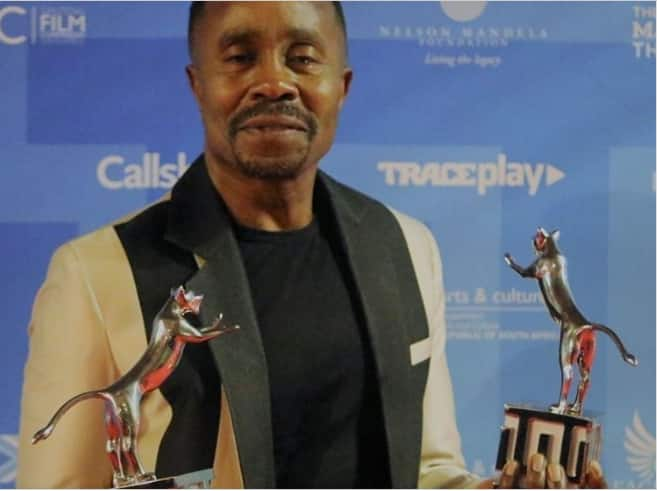 The actor has attracted several nominations and awards for his skillful productions.
2016: Golden Horn Award for Best Actor for the soap IsiBaya.
2011: Golden Horn Award for Best Actor for the drama Soul City
Just like his private life, there is scarce information about Vusi Kunene salary and how much he pockets from his acting career. If you ever heard about Vusi Kunene death, then those were just rumours because the actor is very much alive.
READ ALSO: La sauce biography: age, Amanda Black, songs, album and Instagram
Vusi Kunene remains a pillar actor in the soapie Generations that has attracted thousands of fans from across the world. Recent news about Vusi Kunene leaving Isibaya left producers and fans disturbed but not any longer because sources have confirmed his stay. It is now evident that Kunene is an unstoppable actor in the league of best actors and actresses in the industry.
READ ALSO:
Rapulana Seiphemo biography: age, daughter, wife, accident, motsweding FM, movies, house and net worth
Katlego Danke biography: age, son, husband, wedding pictures, Motsepe, Isidingo, house and Instagram
Refilwe Modiselle biography: age, boyfriend, sisters, parents, Motsweding FM, and Instagram
Mampho Brescia biography: age, daughter, husband, siblings, adoption, movies, and Instagram
Mpumelelo Bhulose biography: age, wife, Unathi, accident, fired from Imbewu, Uzalo return, and Instagram
Source: Briefly.co.za