Many people know him as Suffocate the gangster of e.tv's soapie Rhythm City since its debut back in July 2007. Mduduzi Mabaso is a celebrated South African actor that has been in the industry for quite some time now.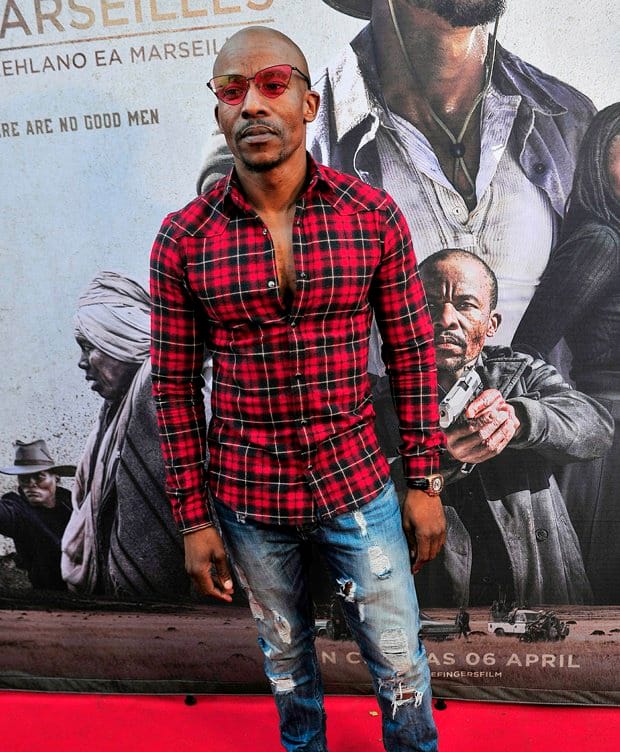 The actor has won numerous awards due to his different roles. He is credited for being a great actor in TV shows like Zone 14, Yizo Yizo 2, A Place Called Home, Soul City, Justice For All 4, Heartlines: Grace and Chicken Biznis.
Mduduzi Mabaso profile summary
Name: Mduduzi Mabaso
Place of birth: He was born and raised in Alexandra
Profession: Actor
Marital status: Married
Mduduzi Mabaso biography
Apart from being in TV shows, Mabaso has also starred in various movies among them being Hotel Rwanda in 2004, Catch a Fire of 2006, Meokgo and the Stickfighter in 2006 and Blood Diamond from 2006. Earlier, in 1992, he appeared in a theatre production by the name Divide and Rule. Apart from the fact that he is an achieved, experienced and accomplished actor, there is a lot more to him that is obvious. The following are all the interesting details about the star.
Early life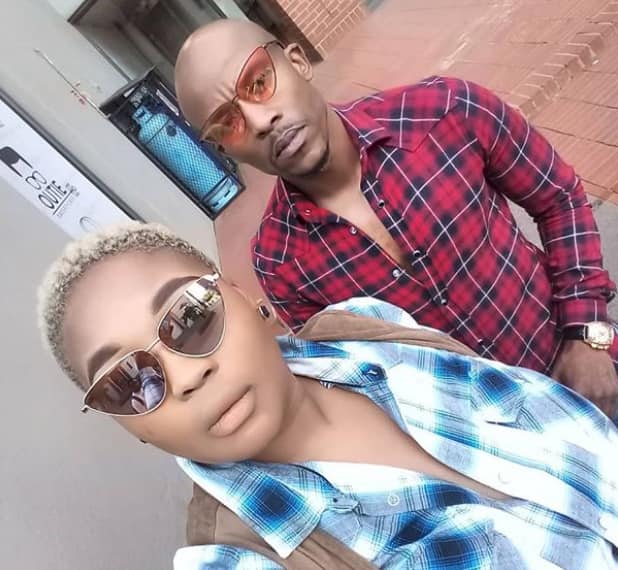 Not much is known about the actor's life, probably because he has chosen to keep it all private. It is safe to say that he is in his early or mid-40s going by his stature. This answers the concerns on Mduduzi Mabaso age. In 2017, it was reported that he was 41 years old which would make him 43 in 2019.
He was born and raised in Alexandria except for the 3 years in his childhood that he spent in Transkei. He is also said to have discovered his acting passion while attending drama school.
Mduduzi Mabaso wife
Mdududzi is one of the few actors and celebrities whose marital life is doing well. Unlike most other celebrities or people in the limelight whose marriages crumble due to the pressures of publicity, Mduduzi is still married to his wife Fatima Mabaso whom he married a while back. The two met while they were both on the set of the second season of Zone 14, back in 2007. They got married a few years later and have been together ever since.
READ ALSO: Zikhona Sodlaka biography: Age, speech, profile, Nomhle Nkonyeni, Generations, Instagram and contact details
Mduduzi Mabaso family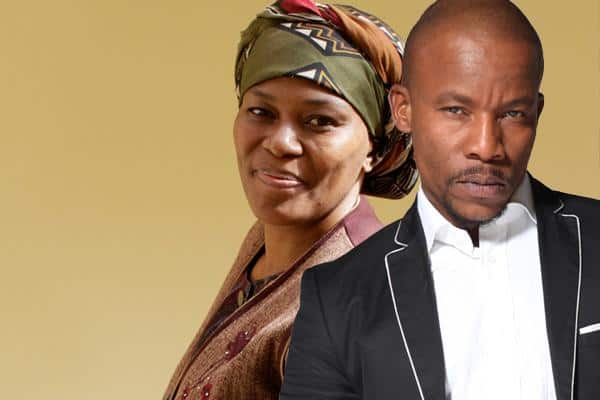 Mduduzi and his wife are blessed to have 4 kids, 2 of which are from Mduduzi's previous marriage. Apart from being a husband, he is also a father to Ntokozo, Mpumi, Njabulo and Zolile. By the look of things, he is a happy family man that keeps a lot about himself under wraps.
According to a Facebook post, Mduduzi has been accused at one time of being an absent father by his ex-wife. Veronica Maseko, whom he had married in a customary marriage, was complaining that the actor has not seen his children since 2009 and that he has also not been paying for maintenance as he should.
The post, which was dated June 2014, the actor was said to have two other children with the lady, one being 12 years old and the other was 6 years old. Their mother was unemployed at the time and she was going to the actor's office to demand maintenance in the company of police officers. Veronica was unemployed and yet she was supposed to take care of the kids.
According to Veronica, she had no problem with Mduduzi living with his new family in the suburbs since the two were already divorced. Her only issue was that the actor should support his other children and not avoid her calls.
Mduduzi Mabaso on Rhythm City
Away from the family drama, anyone that truly knows the actor understands that he is one talented actor that has grown his career to what it is today. He too agrees that despite having been featured in numerous other productions throughout his career life, the role of Suffocate the gangster on Rhythm City is probably one that would follow him all his life. It just so happens that people will always associate him with the character no matter what else he plays. In a statement, he said that the name just won't go away.
''It is interesting because I have performed in several shows while on Rhythm City and people tend to still refer to me as Suffocate. I guess it will always follow me but I am trying to take on roles that are different, to step away from that kind of character. I am growing as an actor and trying to explore different avenues."
Other movies worth noting
Apart from Rhythm City which probably made him stand out like the star that he is, he is also featured in many other shows and films. Some of these include:
Hotel Rwanda where he was a Hutu Lieutenant.
Catch a Fire where he acted as the Security Branch Policeman.
Meokgo and the Stickfighter, a short film in which he starred as Khotso.
Heartlines where he starred as Manyisa.
Blood Diamond where he was Rebel 1.
In the TV series named A Place Called Home where he was Steven.
He was Marco in the Machine Gun Preacher.
He starred as Bongile in Lucky.
He was Morris in the short film called Security.
Five Fingers for Marseilles featured him as Luyanda.
These are just but a few of the films for which he has received credit for over the period he has been in the acting world.
Awards won
Over time, the actor has been able to scoop some awards and nominations for his outstanding acting roles. These include:
Golden Horn Award for Best Supporting Actor in a TV Soapж
Golden Horn Award for Best Actor in a Feature Filmж
He has also been nominated for the Golden Horn Award for Best Actor in a TV Soapю
Net worth
While not much about the actor's net worth is known, the truth is that he is probably worth a significant amount. Gauging from the different roles he has had over the years, the former Yizo Yizo actor is definitely worth a significant amount of money.
Mduduzi Mabaso is an excellent actor. While many may not even remember his real name and would rather call him Suffocate, his story is one of inspiration and hard work paying off. A real role model to say the least.
READ ALSO: