Are you a fan of Mapitsi actress Mogau Motlhatswi and looking to learn more about her? We have her biography for all the fans of her work. Whether you are looking for information on Mogau Motlhatswi the actress or Mogau Paulina Motlhatswi the person, we have all of it for you. Read on to find out.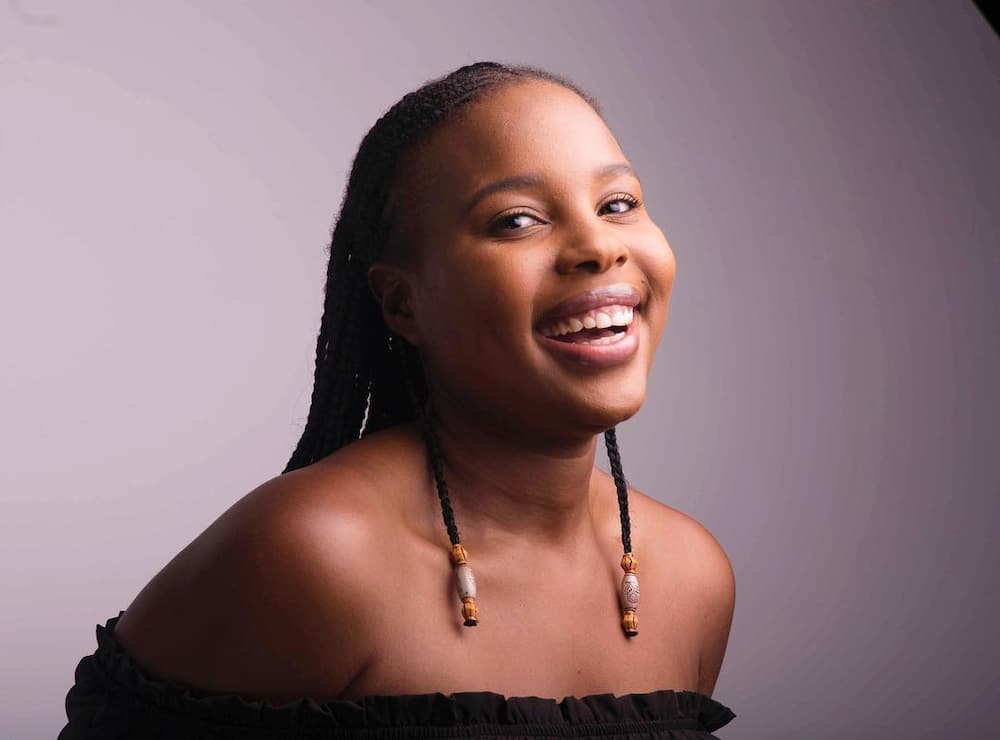 For all the fans of celebrated Skeem Saam star actress Mogau Pauline Motlhatswi, we are glad to share her biography with you. Read below to learn more about her.
Mogau Motlhatswi biography
Early life and education
This South African actress was born on the 13th of July, 1992 in the village of Mogoto, found in Limpopo. This would put her age at 27 years.
As for education, she attended Brixton's Piet van Vuuren Primary School. At this school, she was involved heavily in athletic activities. After this stage of her schooling, she went on to Waverly where she attended St. Mary's High School. There, she studied geography, history and drama until her final year of high school. Obviously, drama was what she would use to proceed later on in life. After completing her high school studies, she attended the University of Johannesburg where she studied audiovisual communication.
READ ALSO: Petronella Tshuma biography: age, pregnancy, baby father, profile, awards, movies and Instagram
Mogau Motlhatswi actress
Career
Early on in life, she had dreams of first venturing into the legal profession then changed to wanting to become a radio personality. However, she later decided she wanted a career as an actress when she was introduced to theater and film.
In the year 2011, she was cast as one of the leads of a popular soap opera and she became known as Mapitsi from Skeem Saam. She was one of the principal cast, with her starring alongside Amanda du Pont, Eric Macheru, Clement Maosa, Natasha Thahane and Thabo Mamabolo. Mapitsi Skeem Saam was supposed to play the ex-girlfriend of the latter, Cornet Mamabolo, on the show.
Looking at Mogau Motlhatswi career in show business, so far she has held the role in Skeem Saam for 7 seasons. Other appearances include season 12 of Soul City where she played Bulelwa and season 1 of Karektas as herself, a celebrity guest.
Mogau Motlhatswi boyfriend
If you are wondering about her relationship status, we are happy to announce that Mogau is very much in a loving relationship. She seems to be head over heels for her beau who refers to her as his queen, and we could not be happier for her. We wish them all the best in their relationship.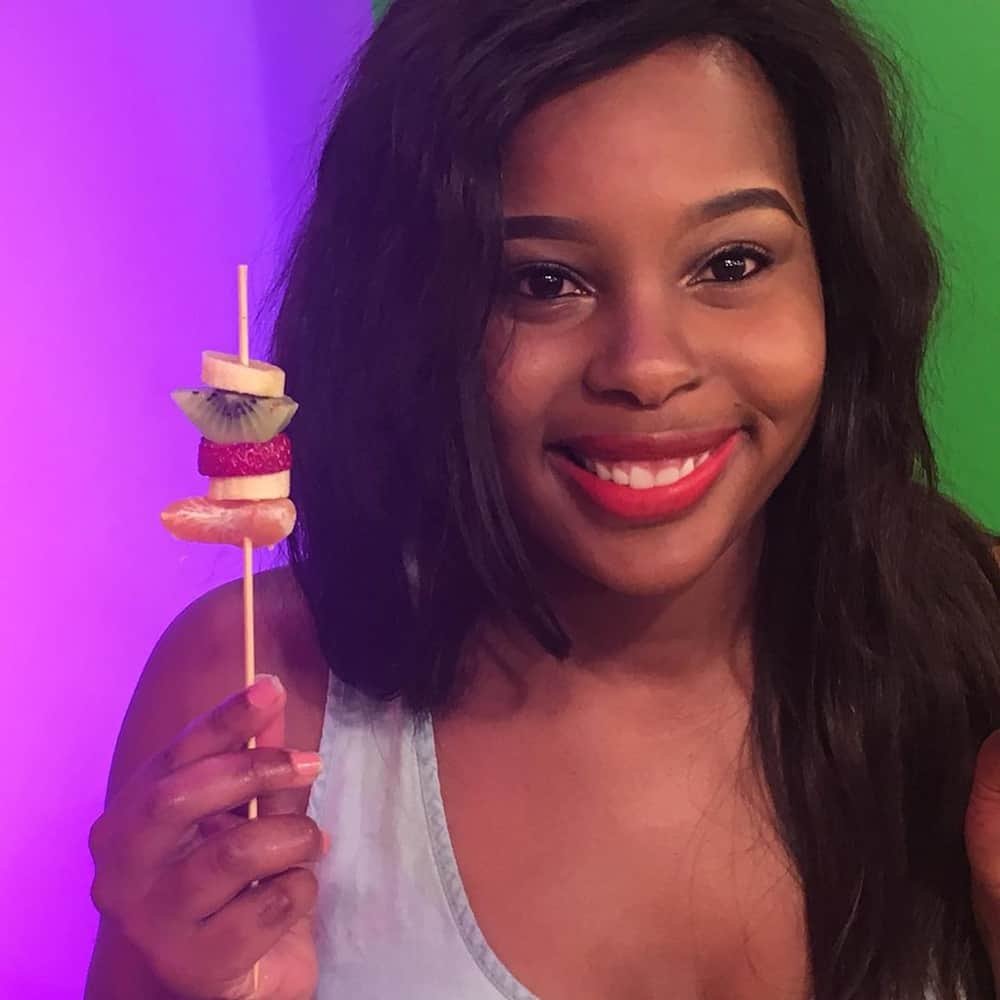 READ ALSO: Malema on xenophobia: "We are sorry. We are ashamed. Forgive us"
Mogau Motlhatswi attack
In April 2014, while attending a function as a special guest at an unnamed township within Mpumalanga, she was attacked by someone wielding a knife and was almost stabbed. It turned out the attacker was acting on the events of the show Skeem Saam, where Mogau's character Mapitsi Magongwa had broken the heart of her on-screen crush, Thabo "Tbose" Maputla. Speaking on the occurrence, she said:
"She took a picture with us but suddenly pulled out a knife and said she wanted to stab me. I was really scared. Other people intervened and ordered her to leave".
She did not press any charges against her attacker, but she instead urged everyone to learn to distinguish reality from fiction. The encounter still terrifies her and makes her feel uncomfortable in public spaces. We sincerely hope she can find the strength to overcome this fear.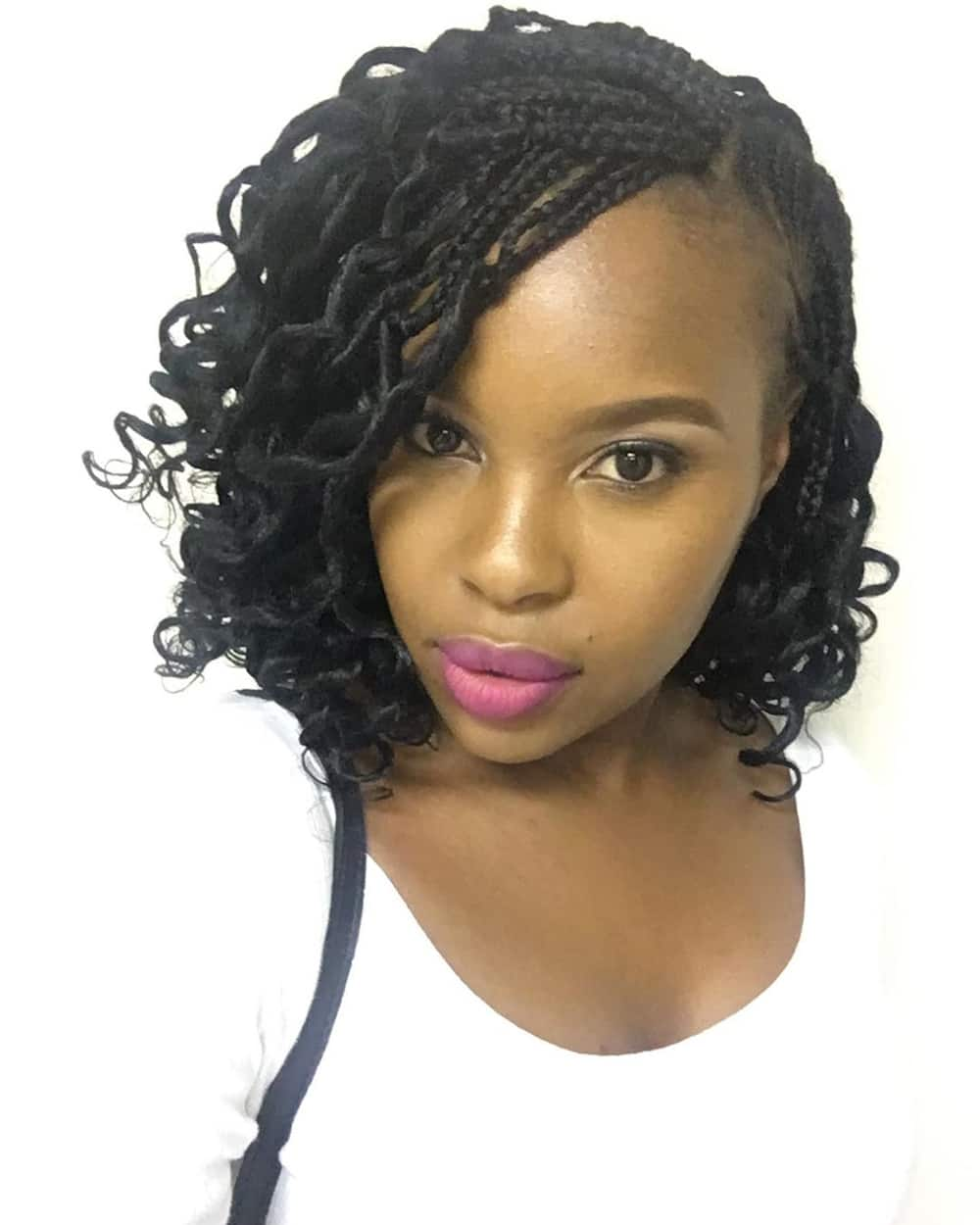 READ ALSO: 11 proven ways to fix confirm form resubmission error
Mogau Paulina Motlhatswi Instagram
Mogau Molhatswi Instagram account has over 443,000 followers. She regularly posts pictures of herself from home, work, with friends and colleagues. But she mainly uploads selfies to the page.
Catch her on Skeem Saam every Monday to Friday at 18:30 on SABC 1.
That is all we have about Mogau Pauline Motlhatswi at the moment. Did you find this article informative? Let us know in the comments below.
READ ALSO: