15 South African designers you should be following
In a world where westernisation is taking a toll on the existence of most cultures, South African designers have stood against all the odds to bring out South African designs to the world, and they have broken the waves in the very competitive industry. They are the minds behind the beautiful prints and good quality fabrics that most of us enjoy. Their efforts cannot go unnoticed, and as a result, appreciating them for their good work will go a long way.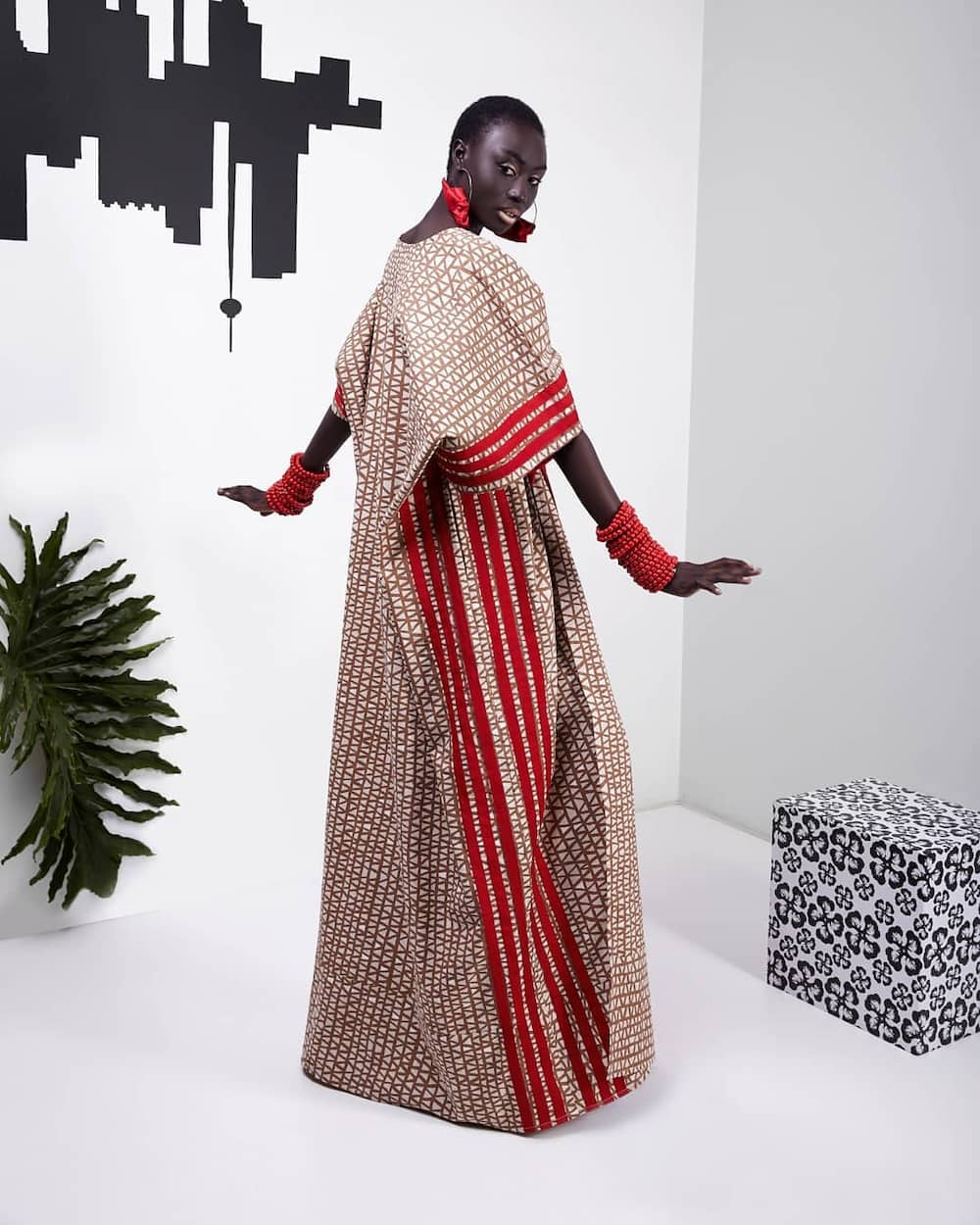 African fashion has for the past years earned popularity in most of western countries and beyond. This is as a result of how unique the prints and fabrics of the clothes are. This is one of the reasons that has kept African culture alive. All this is as a result of the effort that designers have put in place to ensure that they can secure a position in the world of fashion. The efforts of these humans cannot go without appreciation. These are by far the best South African designers who are setting the pace in the industry.
South African fashion designers
If you are a fashion fanatic, these are the icons that you should have your eyes focused on:
1. Anisa Mpungwe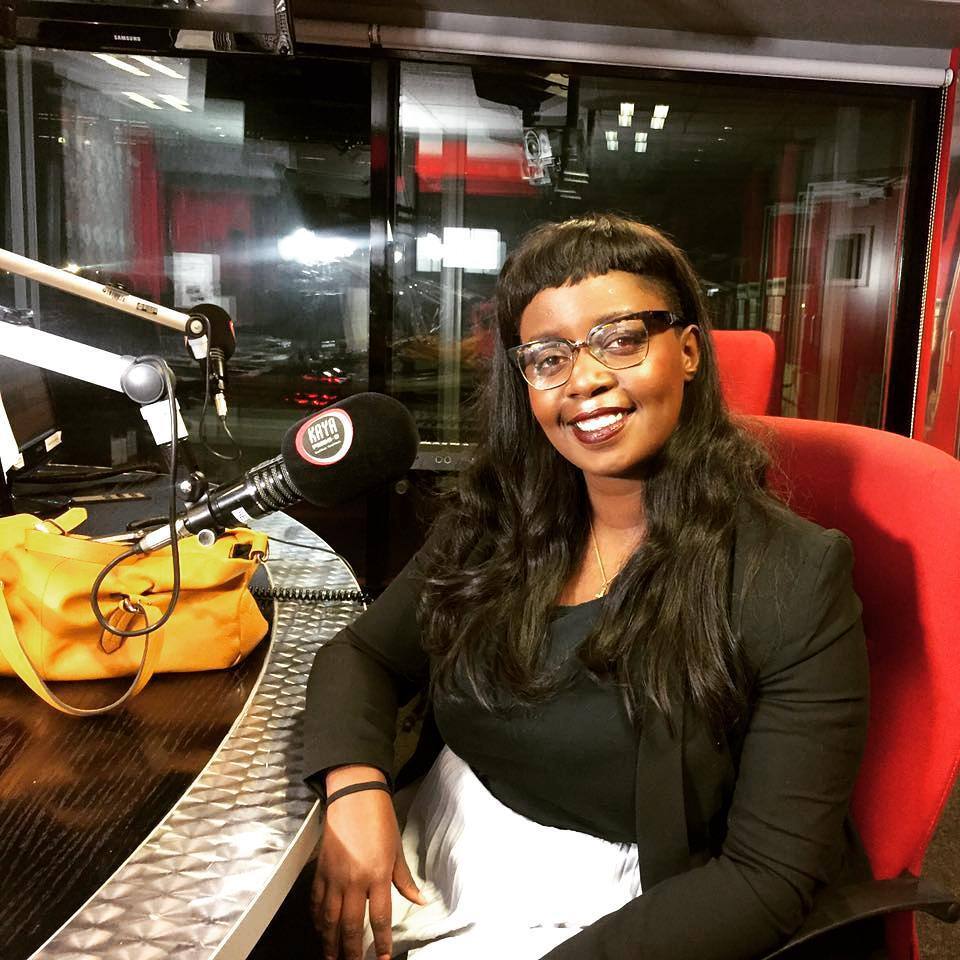 Born in Tanzania, Anisa was raised in South Africa, and she took advantage of the opportunities in the country to build her brand in the design industry. As young as 19, she was already up building her career. She started working for various fashion magazines, houses, and factories. This helped her groom her skills, and within no time, she was already working on her brand.
She has showcased her work in various fashion weeks in various platforms in Mozambique, New York, Italy, Sweden, to mention a few.
READ ALSO: SA fashion designer wows Mzansi with stunning matric farewell gown
Loin Cloth & Ashes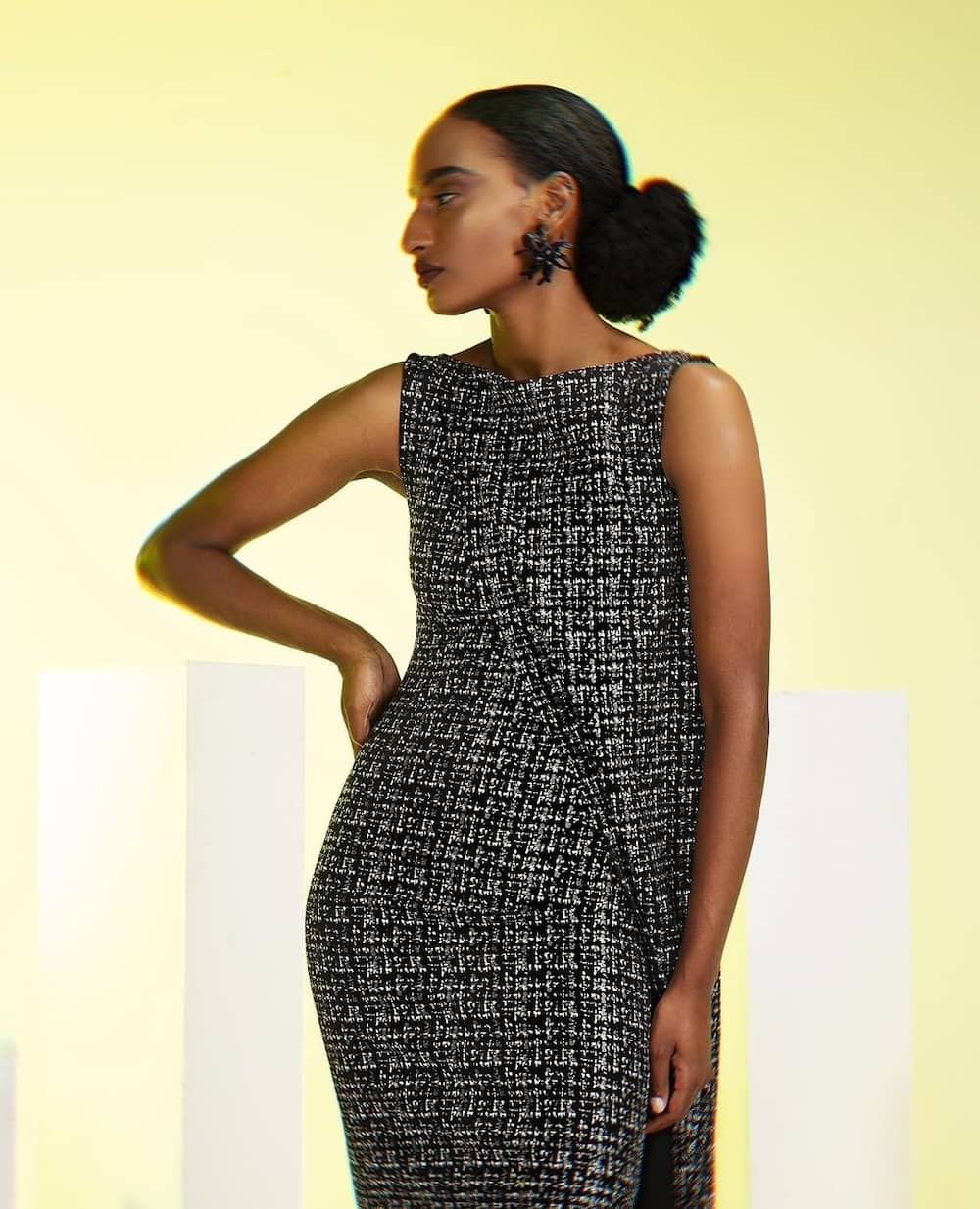 Loin Cloth & Ashes is the name of Anisa's brand. It can be described as a sophisticated blend of African print and a bit of modern print. Anisa believes that she has been able to tell her story through her brand.
The most notable collaborations that the latter has done include brands like Samsung, Bobbi Brown, and MRP. These collaborations speak volumes about her.
2. Nkhensani Nkosi
If you are keen about fashion, Nkhensani Nkosi should not be a new name to you. Nkhensani has made to be a household name because of her flourishing career in arts. Not only is she a coveted designer but also an accomplished actress and TV personnel.
Stoned Cherrie
Nkhensani Nkosi is the brains behind Stoned Cherrie which she brought into existence in 2000 and is currently among the award-winning clothing labels South Africa. The brand has told its story through the bespoke fabric to various woven pieces that have been embraced in the continent and beyond. The highlight of the humbling journey is that the brand has been breaking the waves and has made it to the runway and gone to the extent of representing the country in competitions. All these achievements are as a result of the hard work that Nkhensani Nkosi has put towards her passion that she turned into a career.
3. Linda Gale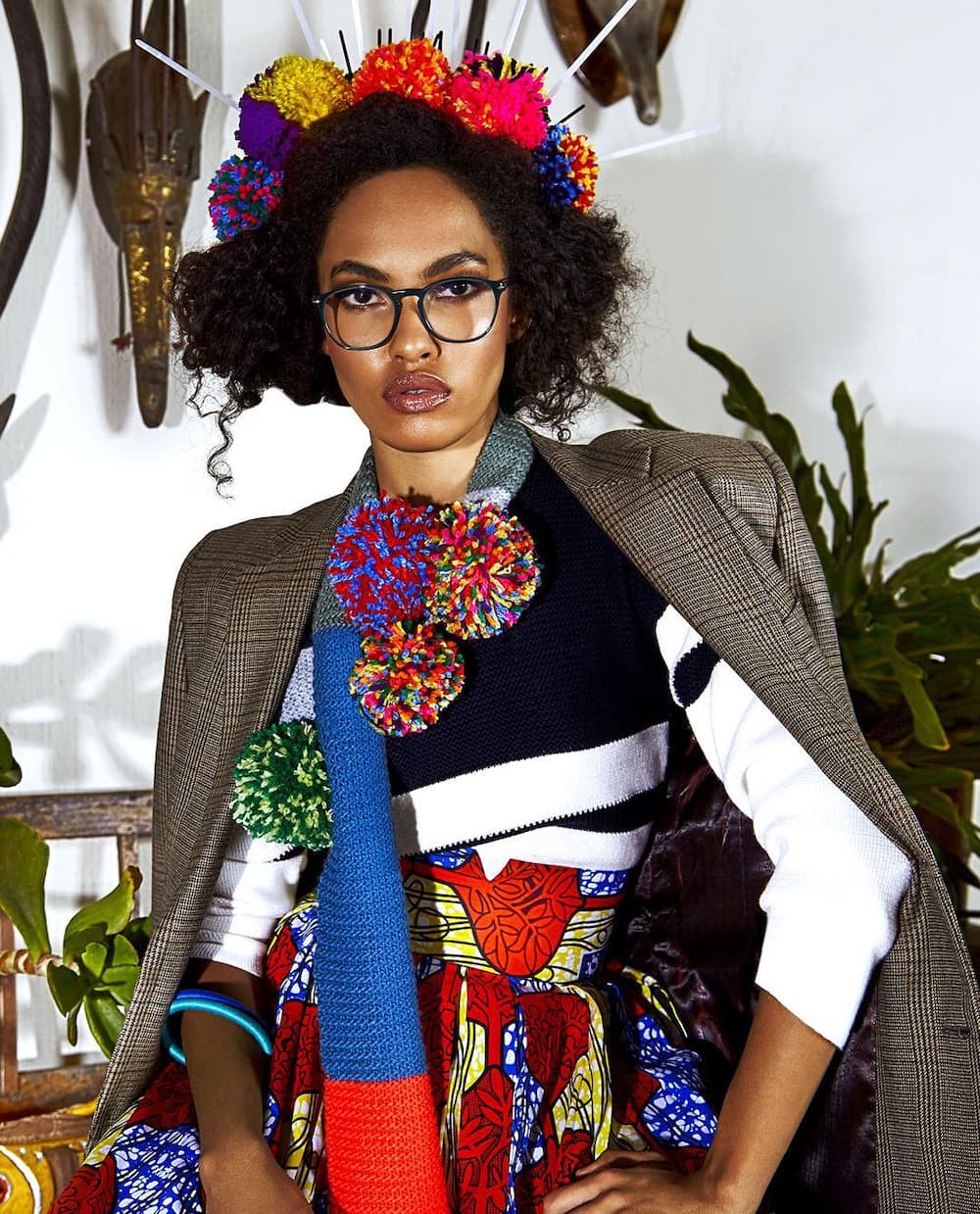 This is a phenomenal Johannesburg-based designer that is making the most in coming up with Afrobougee quirky items. Her style was greatly influenced by her first visit to Malawi. It was also influenced by the streets of Johannesburg. The latter expresses her love for African style in unique and high-quality fabric feminine clothing. She has also done a couple of male pieces even though her major focus is in feminine outfits.
Stitch & Steel
Linda's style incorporates a striking array of brightly-coloured fabrics that bring out the African feminine beauty. Quality is another key area of concern for Linda.
4. Jacques van der Watt
This is another popular name in the world of fashion. Jacques van der Watt interestingly plays around with the traditional South African pattern in modern art to come up with some of the most unique and fashionable pieces. He was among the SA fashion week designers that took part in the edition of the event that was held in 1999. Taking part in the event had a great influence on the birth of Black Coffee, the latter's brand.
Black Coffee
The most recent work that the trend-setter in the list of fashion designers in South Africa has worked on is called pendulum. The collection is not only a combination of his unique style and creativity with geometric shapes but also a way of bridging dressing that is gender-specific. The collection is also an expression of integrity and commitment.
5. Marianne Fassler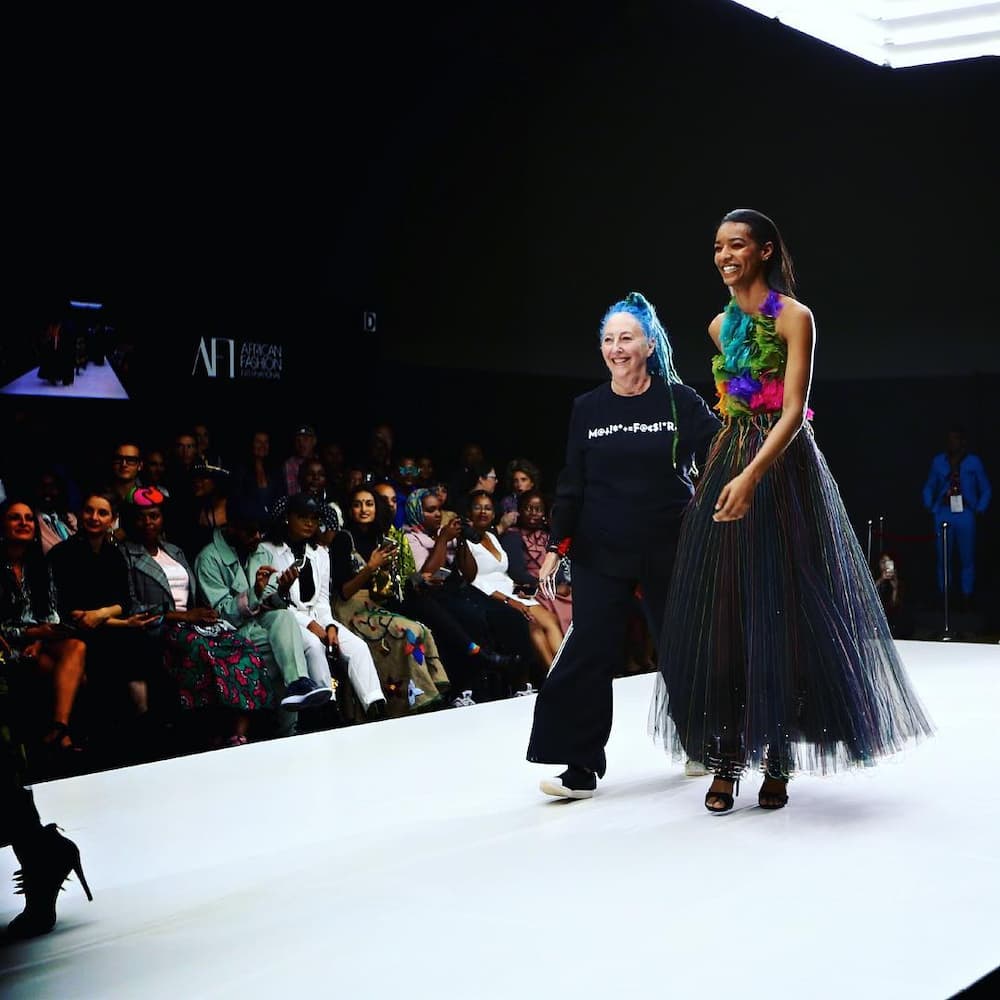 Marianne Fassler is one of the legendary South African fashion designers as she has been in the industry for close to three decades. She runs her business from her workshop in Leopard Frock Saxonwold, Johannesburg.
She has diversified her style by coming up with outfits that can serve several occasions to making the most sophisticated wedding dresses.
6. David Tlale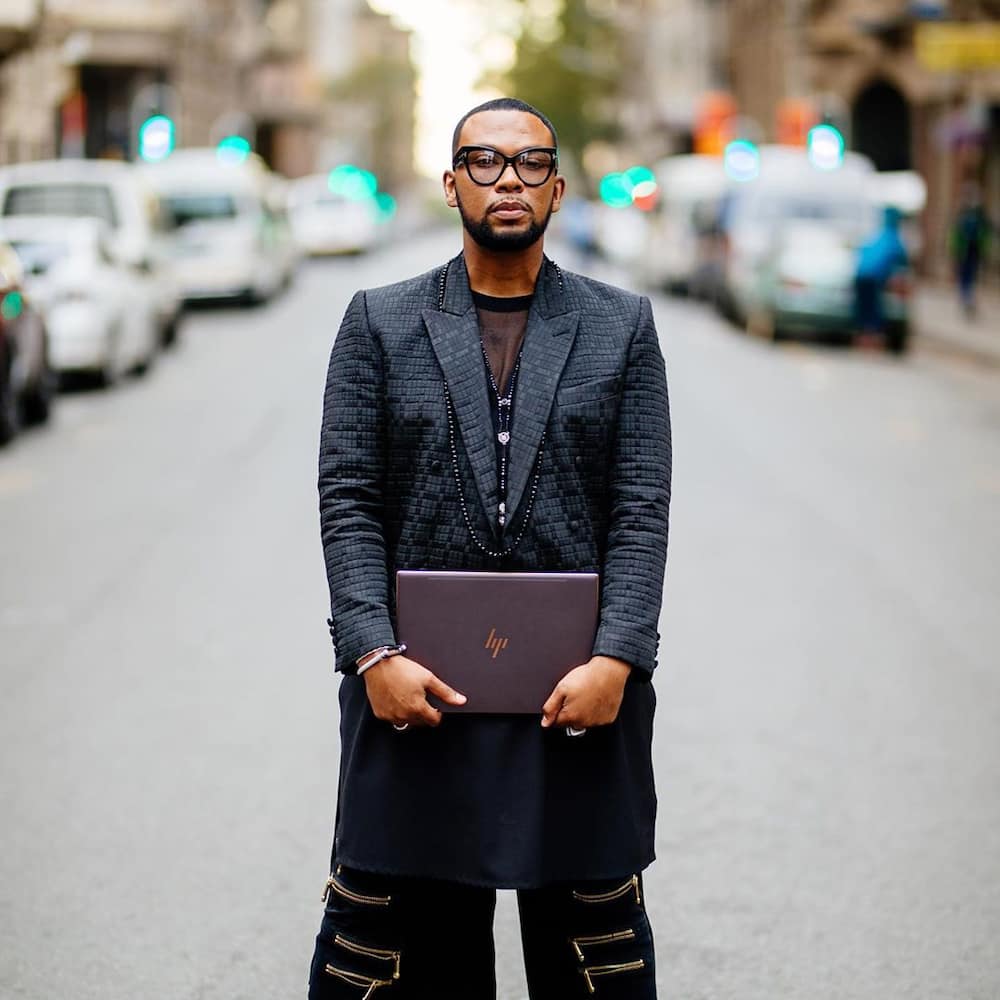 David Tlale is another big name in the list of fashion designers in South Africa. The forty-four-year-old has had his work showcased in different platforms including the Cape Town Fashion Week, Paris Fashion Week, and New York Fashion week to mention a few. His brand grew amidst the challenges and uncertainties in the industry, thanks to his elegance regarding style. David Tlale is one of the exceptionally bold styles in the country.
7. Palesa Mokubung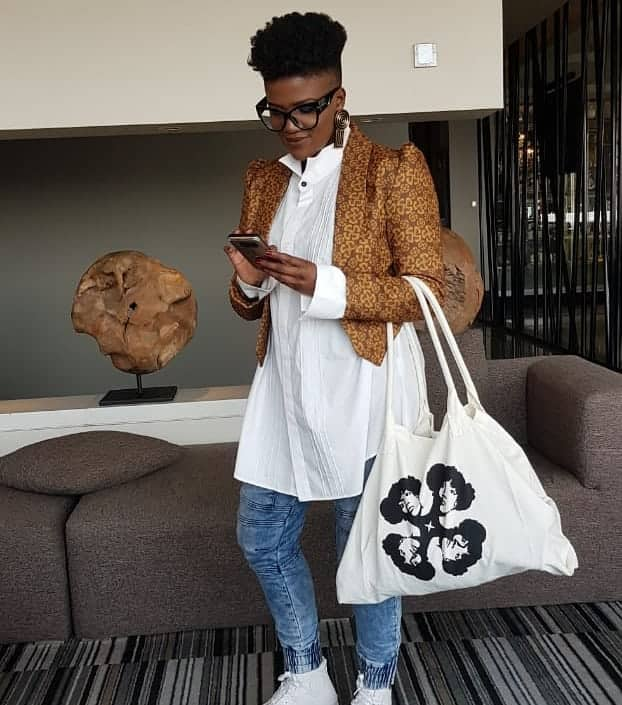 In the list of the most influential South African fashion designers names, Palesa Mokubung's name will always pop up. The latter has set the trend for the country for coming up with one of the most marketable fashion brands; Mantsho. Her achievements are greatly attributed to her Bachelor of Arts Degree in Fashion Design, her entrepreneurial nature and her passion for the art.
Mantsho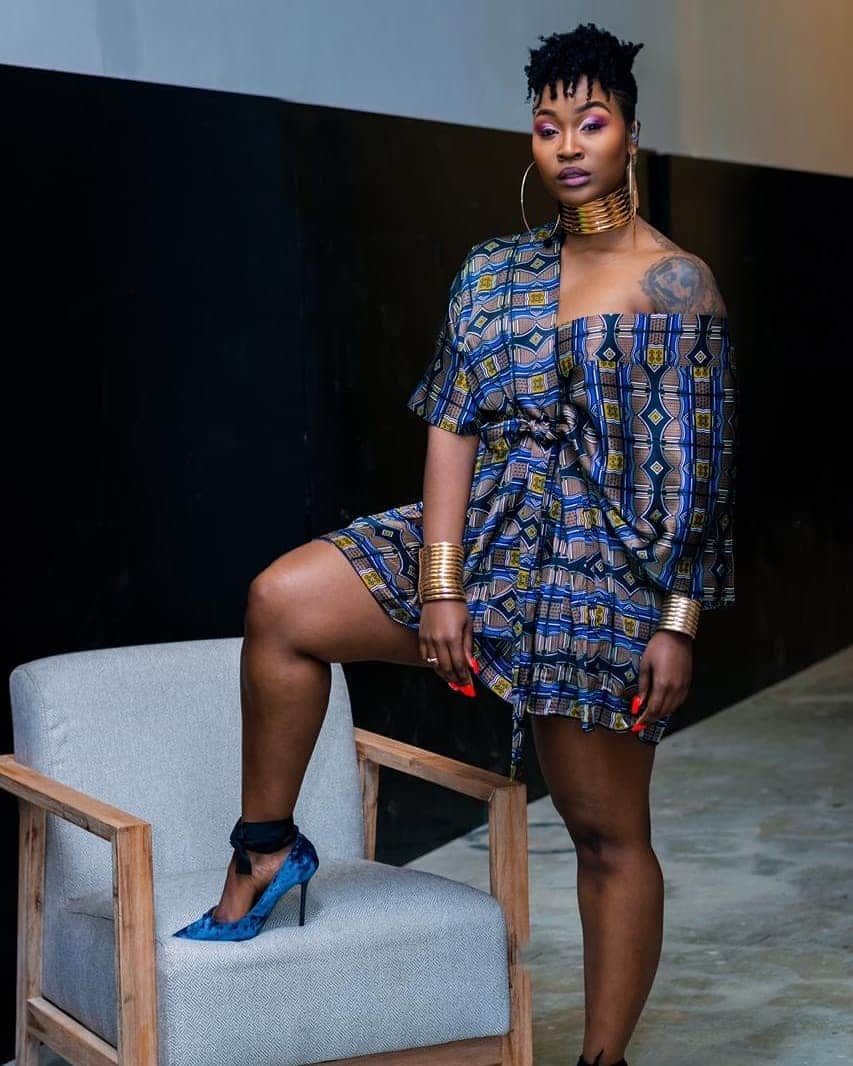 This is one of the brands that has had some of the best breaks in the industry. The brand has been in the industry for more than a decade, and the baby steps are finally yielding fruits. Palesa had the honour of working with one of the most coveted labels: H&M. This comes after the fashionista landed the opportunity to share a platform with some of the most established giants from countries like India, China, Russia, and Brazil.
8. Mzukisi Mbane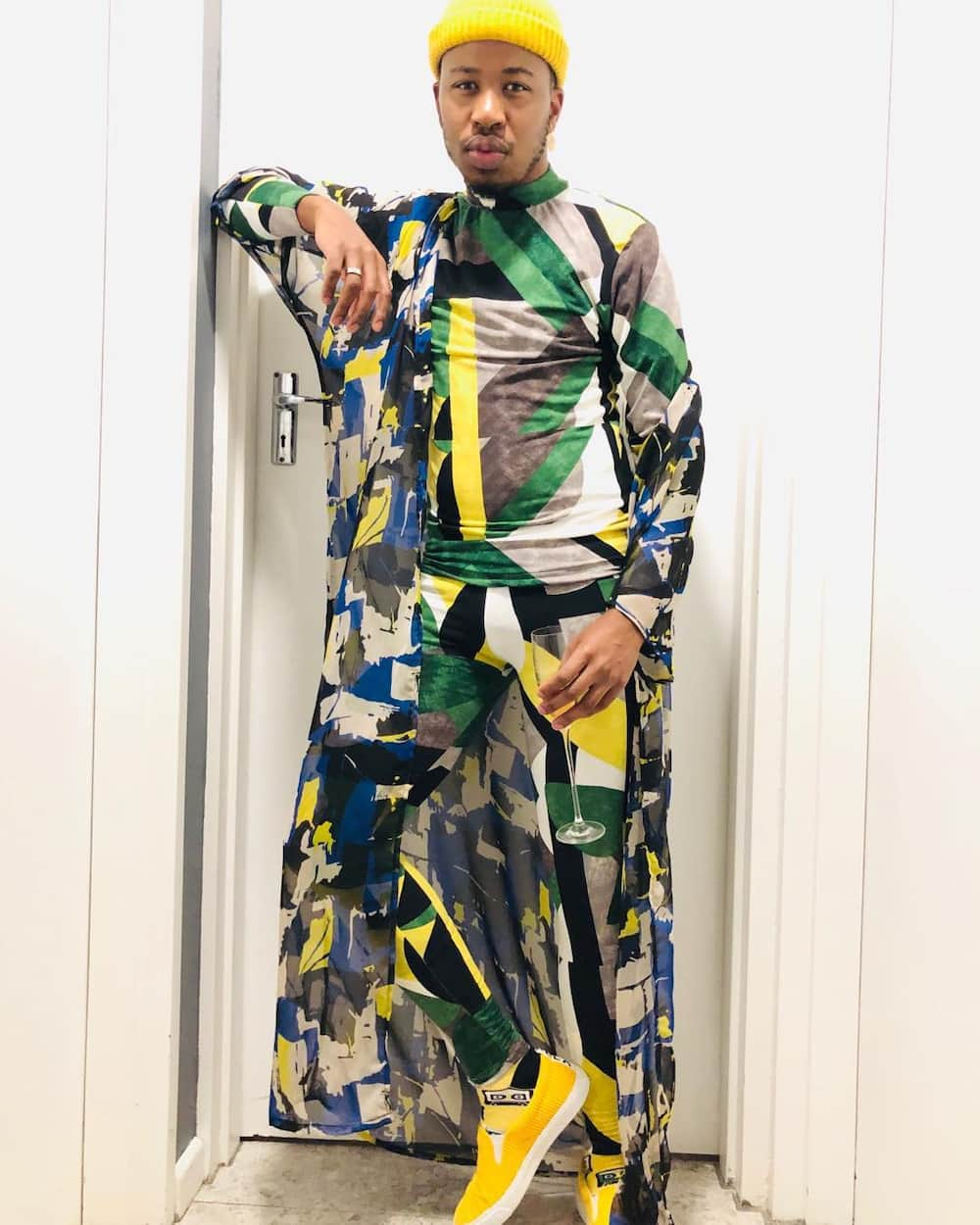 Mzukisi Mbane is another icon who is setting trends in the industry in Cape Town. The latter is a graduate with a Bachelors degree in Commerce who chose to follow his passion and establish his brand, Swagger Diaries way back in 2011. Mzukisi has no background or any form of training in the field but manages to create 80% of his work.
Swagger diaries
Swagger diaries is a brand of a kind as it aims at narrating the tales of the African ancestors through the fabric designs and unique prints. The brand has diversified to work on shoes and some of the most unique accessories.
9. Wandile Zondo
Wandile Zondo hails from Soweto and got into the world of fashion as an entrepreneur. He co-founded a brand called 'Thesis Lifestyle'. His aim of joining the industry in 2005 was to change the clothing retail in the shops in Soweto. He made use of the wealth of experience that he had gained while working at Edgars to partner with Galebowe Mahlatsi to start their brand. The two have since then not looked back.
10. Thula Sindi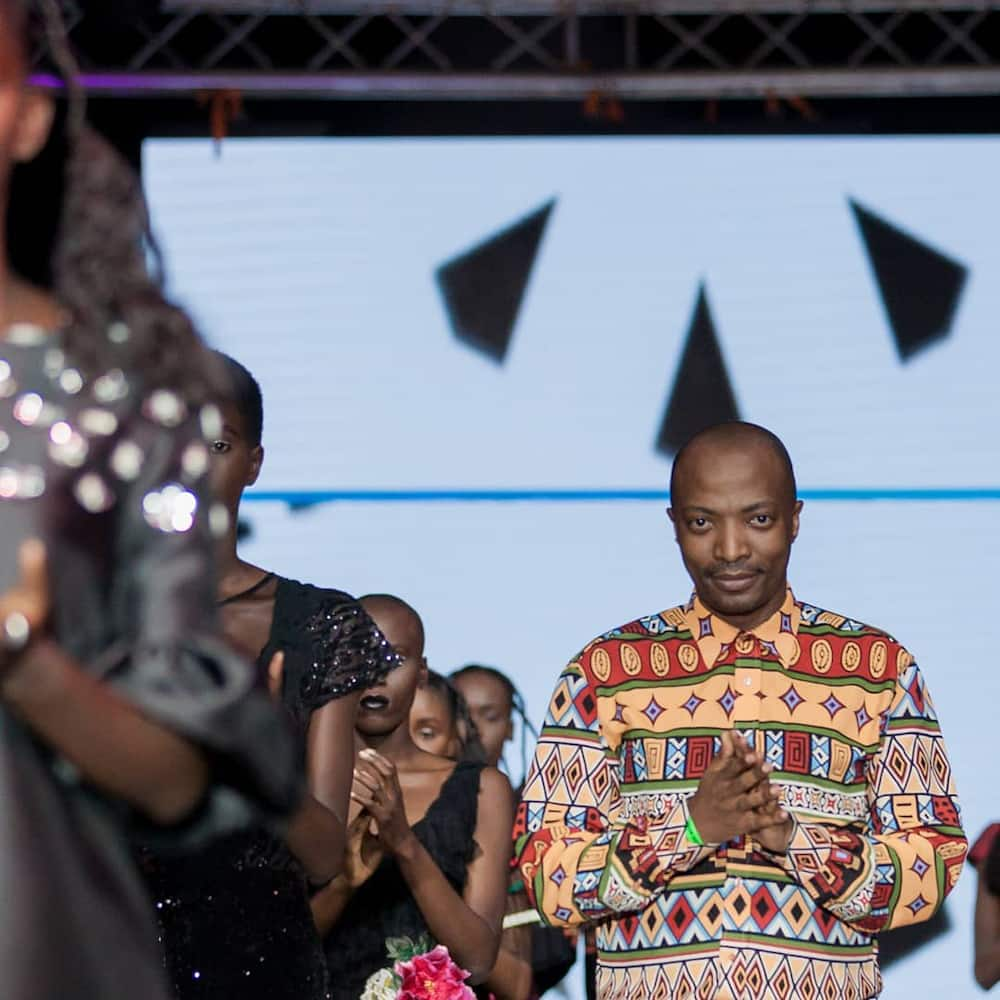 Thula Sindi is not a name to associate with the local designers in South Africa because he is more than skilled in the art. He has a background in fashion as he is an alumnus of the London International School of Fashion. Thula Sindi is one of the most promising SA designers names because of his wealth of experience in working with a textiles company that prompted him to work on his brand. His clothes are his centre of attraction.
11. Bongiwe Walaza
Bongiwe Walaza is the perfect definition of 'the apple does not fall away from the tree. The latter learnt the skill from her mother who was a seamstress. She perfected on it and ended up becoming the international designer that she is. She has worked with textile companies like Da Gama textiles that are notable for producing shweshwe fabric. The fabric has great influence in her design as her style is described as earthy.
12. Cari Stephenson
Cari Stephenson is another designer based in Cape Town's business world South Africa and the brains behind Tart designs. Her style is a little different from the rest as she expresses her creativity through ethnic prints and classic silhouettes. The best term that could be used to describe her style is simple but sophisticated. The other thing that makes the line stand out is its colour scheme that is eclectic.
13. Laduma Ngxokolo's MaXhosa
Laduma hails from the Xhosa community, and as a result, he draws inspiration for his style from his cultural background. His style is distinct as it comes out in the form of abstract patterns in his knitwear. He is one of the few designers in the fashion world South Africa who have chosen to do things locally by buying some of the locally available materials for his line.
14. Michelle Ludek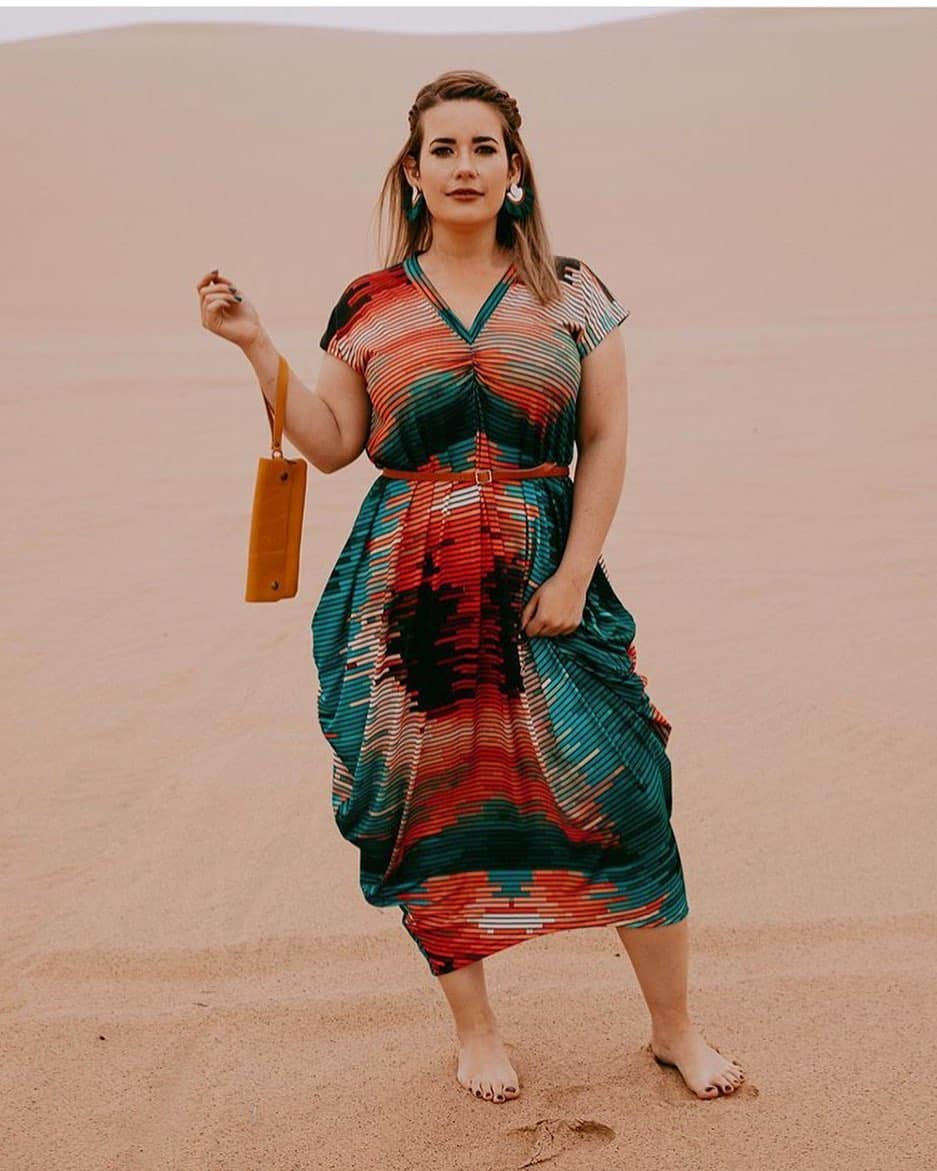 Michelle Ludek is another icon in the list of the richest fashion designers in South Africa. The latter has a history in North America where she earned her skill in commercial fashion design. Her style stands out as it varies from netty sweaters to lazy shift dresses. She is more into the chic kind of style.
15. Zahnri Gertse
Zahnri Gertse is one of the youngest fashionest designers in South Africa. She launched her label in 2018. Her brand, Virtue SA, encompasses street-wear whose aesthetic is dictated by comfort. She took part in Edcon Design Innovation Challenge during the South African Fashion Week AW19 where she emerged as the winner.
These are some of the most influential South African designers that are breaking the waves in the art to come up with the most unique pieces. Some have worked on hippie clothing South Africa whereas others have let comfort dictate their style.
READ ALSO:
SA fashion designer Thebe Magugu wins prestigious international prize
Zozibini Tunzi takes on the Big Apple and New York Fashion Week
Bonang Matheba reveals who will be styling her for Miss SA 2019
Source: Briefly News