Sam Holdings owner: wife, business and net worth
Sam Mshengu is a South African based businessman and the brains behind Sam Holdings. He was born on December 15th, 1995. He hails from Makwarela, Venda South Africa. Sam Mshengu is popularly known for his flashy lifestyle, with some South Africans referring to him as the 'trucker millionaire.' But was Mshengu always the talk in town because of wealth or is it an acquired taste? And why is he the talk in town from the first place? Get all the juicy details about the millionaire trucker with a knack for finer things in life.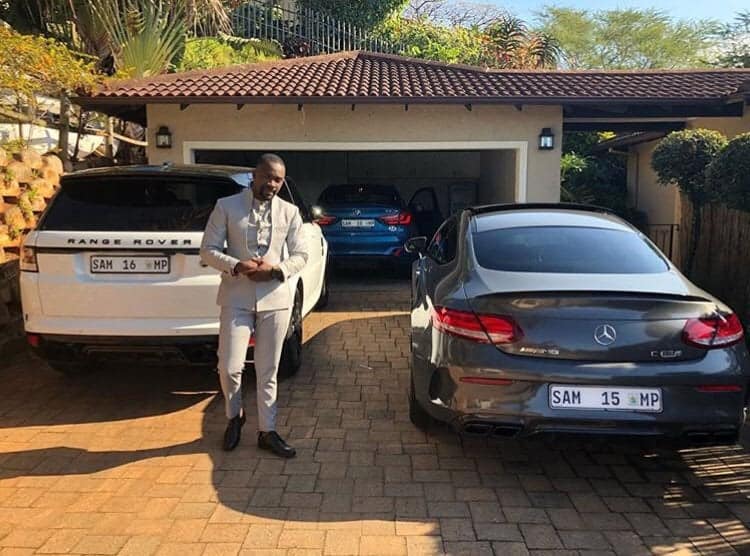 Sam Mshengu of Sam Holding began his road to riches at the age of 11 when he worked as a farm boy in Limpopo's Orange farm. He developed an admirable work ethic while at his job and attracted the attention of his boss, who later gave the young Mshengu his trust.
Years went by, and the hardworking Mshengu soon landed a job as a truck driver for his boss. In his new job, he transported maize and other commodities to Zambia, and this was when things turned for the better for him. He learned all the inner workings of the truck business and saved some money in the process. Later, the aggressive Mshengu bought 3 trucks at R3 million. And this is when he began to make a name for himself. So who is Sam Holdings?
READ ALSO: Gail Mabalane biography: age, daughter, husband, wedding dress, parents, modelling career, Idols, Netflix and Instagram
Mshengu profile
Full name: Sam Mshengu
Nickname: Sam
Profession: Trucker
Famous for: accused of illegally acquiring his South African identification, the possession of firearms, and involvement in the fraud.
Age: 24
Birthplace: Makwarela, Venda South Africa
Nationality: South African
Gender: Male
Sexuality: Straight
Religion: Christian
Ethnicity: South African
Zodiac sign: Sagittarius
Relationship: Married to Lerato Legodi
Sam Mshengu biography
There is a popular retort that goes, 'the strongest soldiers get the hardest fights.' This is true for Mshengu, the millionaire trucker. His beginnings were not as rosy as his current days. Two days in earth, Mshengu lost his soldier dad to a gunshot while on a mission in Congo. This meant that his life would not be as easy as everyone expected.
He, however, grew up and figured a way to make his time on earth worthwhile. Mshengu, knowing that a lot depended on his hardwork, began working at an early age of 11, and he made a lot of connections as well as gathered the necessary skills and knowledge to begin his own business.
His flashy life in South Africa has, nonetheless, attracted the attention of the authorities. His controversial and sporadic actions have left many people's mouth wide open in awe. Here is the interesting bio of Sam Mshengu of Sam Holdings.
Sam Mshengu age
The celebrated businessman, Mshengu, was brought to life on the 15th of December, 1995 in Mkwarela, Venda South Africa. This makes him 24 years old as of 2019.
Wife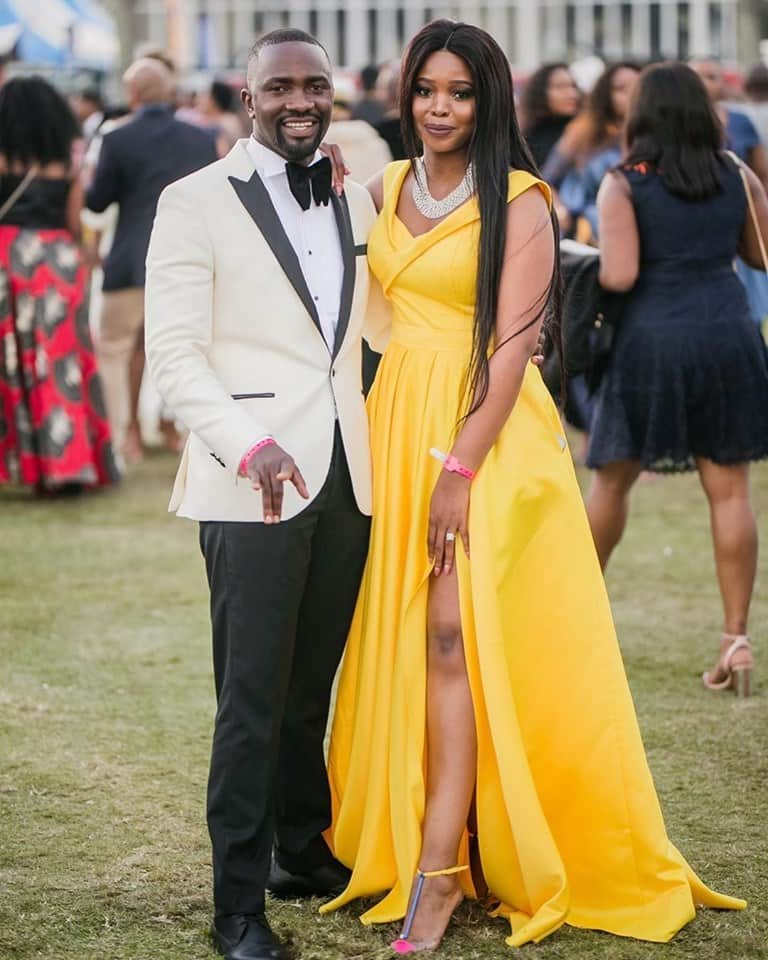 Who is Sam Holdings wife? Mshengu's wife is called Lerato Legodi. The two are close and share a marital bond that is so amazing.
Parents
Mshengu's father was killed while on a mission in Congo. He was a soldier man. There is no information about his mother as of this moment.
Businesses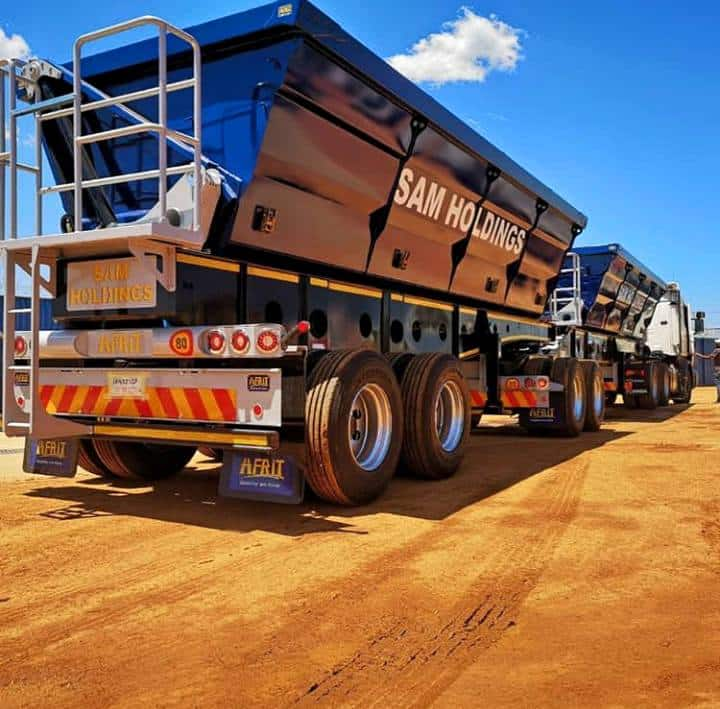 Sam holdings owner, Mshengu, has been in the business for a while now. Sam holdings group is a logistics company that deals with the transportation of goods both long-distance -from country to country- and within South Africa. This company is known for its reliability in the transportation sector. Sam Holdings transport has enough trucks to make him millions per year. According to him, Sam holdings trucks currently stand at 52 in number.
READ ALSO: Munusamy in spotlight over allegations of crime intelligence ties
Sam Mshengu cars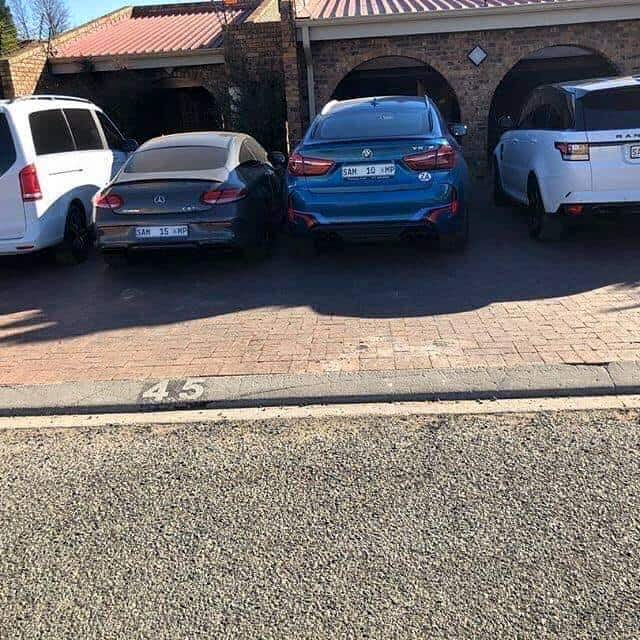 Mshengu owns the top of the range cars, and he is not afraid to show them off. Recently, the young millionaire made headlines when he drove a convoy of expensive cars to Durban. The convoy had 72 cars, with 10 out of these cars being his own. Other than the public display of wealth, Sam often posts pictures of cars and his beautiful home in his social media pages. Most of his cars, if not all, have a customized number plate with his name.
Sam holdings cars
Sam holdings as a business also have trucks that are used to ferry goods across the country. According to Mshengu, his company owns 52 trucks at the moment.
Story
Following his July convoy to Durban, Mshengu received heavy criticism from the public. This forced him to respond to all the claims that people had, concerning his source of wealth.
Mshengu began by reminding everyone about his difficult upbringing. This was mainly due to the death of his father. Their family struggled to make ends meet, and they would sometimes go hungry. This forced him to quit school and start fending for himself at the age of 11. His first workplace was Limpopo orange farm, where he was a general worker charged with the responsibility of picking up oranges. He was hardworking enough to get his bosses attention. His boss later transferred him to the tracking department of the business where he learnt everything he could about the trucking business.
His boss learnt of his enthusiasm and gave him the opportunity to drive a truck. Here, he transported maize and other products to Zambia and other countries. Later, his boss gave him a promotion to the position of a controller: the one in charge of all the truck drivers.
The knowledge that he had obtained while working for his boss made him think of starting his own business. He then registered his company, Sam Holdings Trading back in 2014, and used the trucks of his boss to complete projects that came his way. Mshengu then landed a contract even when he had no truck of his own. This allowed him to earn R300,000 per month with salary and commissions. He saved until he had R3 million, which he used to buy 3 trucks and their trailers. He has since grown this number to 52 trucks.
He works from 3 am and closes his day at 11pm. It surely is hard work, but it allows him to live the life of a king. According to him, he is not about to stop any time soon because he has his eyes fixed on the prize. He would want to own a Rolls-Royce soon
Sam Holdings arrested
Sometimes back, the Hawks arrested the self-made millionaire in Emalahleni, Mpumalanga. This was allegedly in connection with his citizenship status. Investigations into the young Mshengu's citizenship status were started by the Department of Home Affairs, with reports indicating that he might be from Zimbabwe and that he got his South African citizenship fraudulently.
House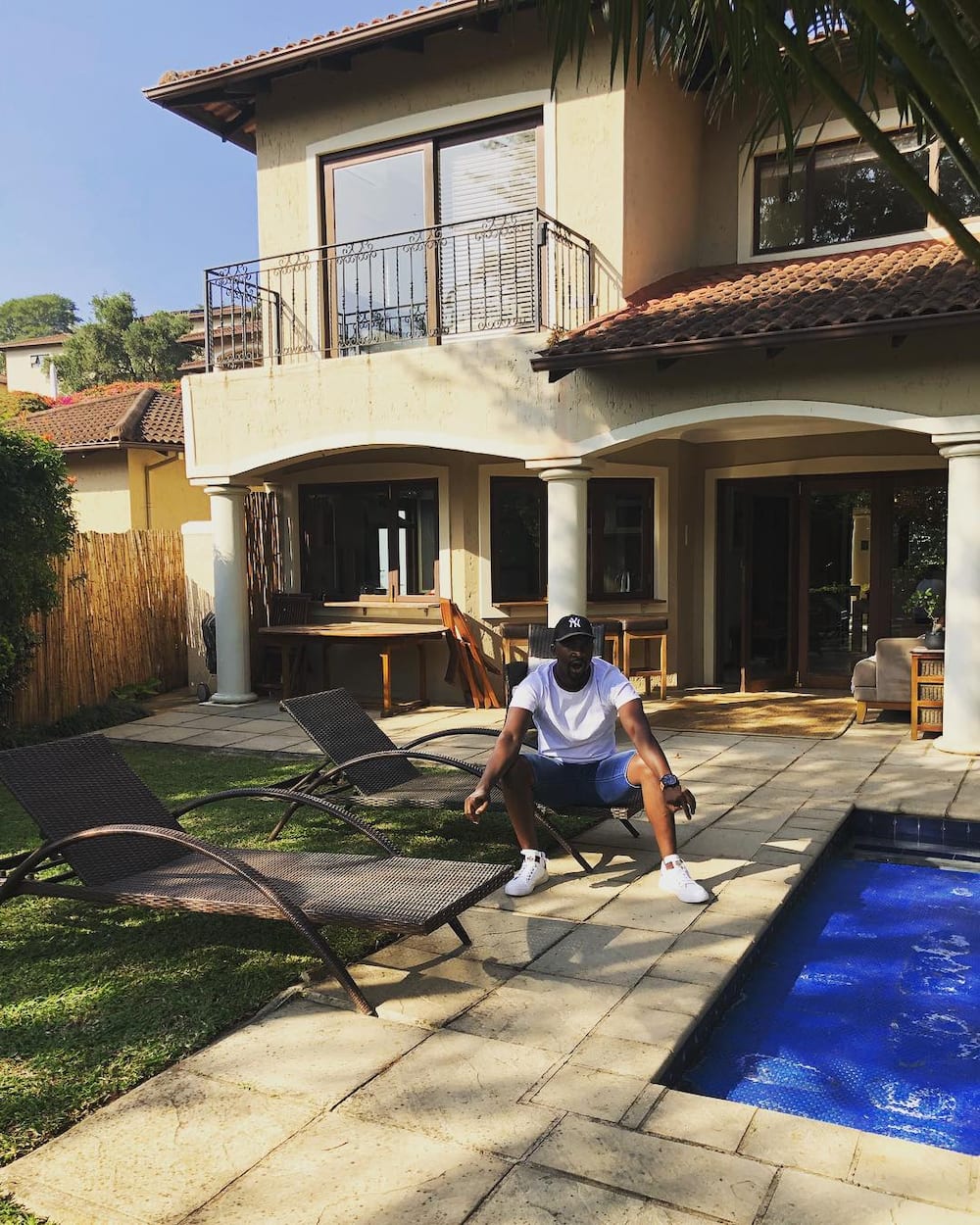 Even though the exact number of houses Sam owns is not apparent, they must all be beautiful - judging from his lifestyle. He is not a simple man when it comes to living his best life, and he is not shy to show his life. In an Instagram post, he showed a picture of his mansion with a swimming pool and a beautiful landscape.
Instagram
Sam used to have the account @samsamholdings, but now it is not available. So here is the new account with his pics. But it is not confirmed if it is an official one.
Sam Holdings net worth
According to Dreshare, Sam Holdings net worth is R4 million.
Do not confuse Mshengu for Sam Tshabalala. Sam Holdings has managed to build wealth around him through sheer hard work and proper planning. His efforts have finally paid off, and he is living the life of a king.
READ ALSO:
Phindile Gwala biography: age, daughter, husband, wedding, parents, Uzalo, body goals pictures and Instagram
Africa Tsoai biography: age, children, wife, family, Skeem Saam, and interview
Kajal Bagwandeen biography: age, husband, wedding, sister, modelling career, dance, movies and Instagram
Khabonina Qubeka biography: age, boyfriend, pregnancy, Isidingo, Instagram and contact details
Source: Briefly News