Lamiez is a South African TV personality, club & radio presenter, as well as a DJ. You probably know DJ Lamiez from her work in hosting the music show Live Amp on SABC 1. This gorgeous Mzansi celebrity mainly focuses on house music with the turntables being her main instrument. Here is all about her.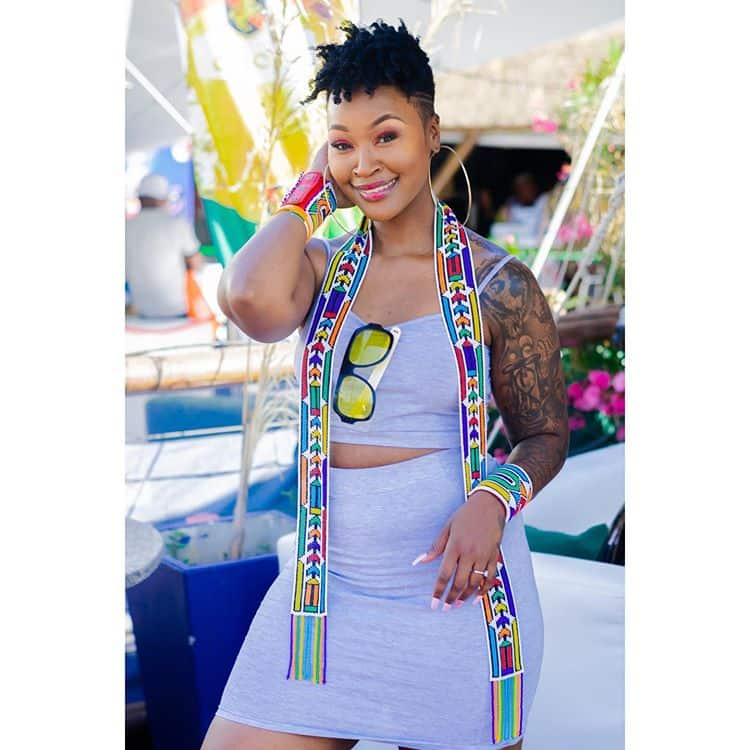 Did you know that DJ Lamiez Holworthy started out her DJ work back in 2010 when she was just 17 years old? This was a dark period for the personality as things were tough for her and her family because the business of Lamiez Holworthy father (deceased earlier this year) failed and her mom was retrenched. That goes to show she is not simply an overnight success.
READ ALSO: ABU Bakr al-Baghdadi: Full bio of the Islamic State of Iraq and the Levant ISIL or ISIS leader. Who is his successor?
Ms. Holworthy profile summary
Full name: Lamiez Holworthy
Date of birth: June 12th, 1992
Place of birth: Pretoria, Gauteng Province, South Africa
Lamiez age: 27 years old as of 2019
Nationality: South African
Lamiez Instagram: @lamiez_holworthy
Lamiez Facebook: @lamiezholworthy
Lamiez Twitter: @LamiezHolworthy
Relationship status: In a relationship
Contact details for bookings - Imelda: iklow10111@gmail.com
Occupation: TV personality, club & radio presenter, and DJ
Famous for: Hosting the music show Live Amp on SABC 1
DJ Lamiez biography
Lamiez grew up in the Indian streets of Laudium, and she then went to the Andrew Anthony Primary and then later attended Sunnyside Primary. She also joined Kwaggasrand Primary. After all these, she went to Pro Arte Alphen Park from grade 8 to 9 before her matric in 2009 from Laudium Secondary.
Boston Media House was her next stop in 2012 for her studies in media. After years of being a DJ in the underground, she joined showbiz in 2013 and has not looked back since then despite numerous challenges.
Career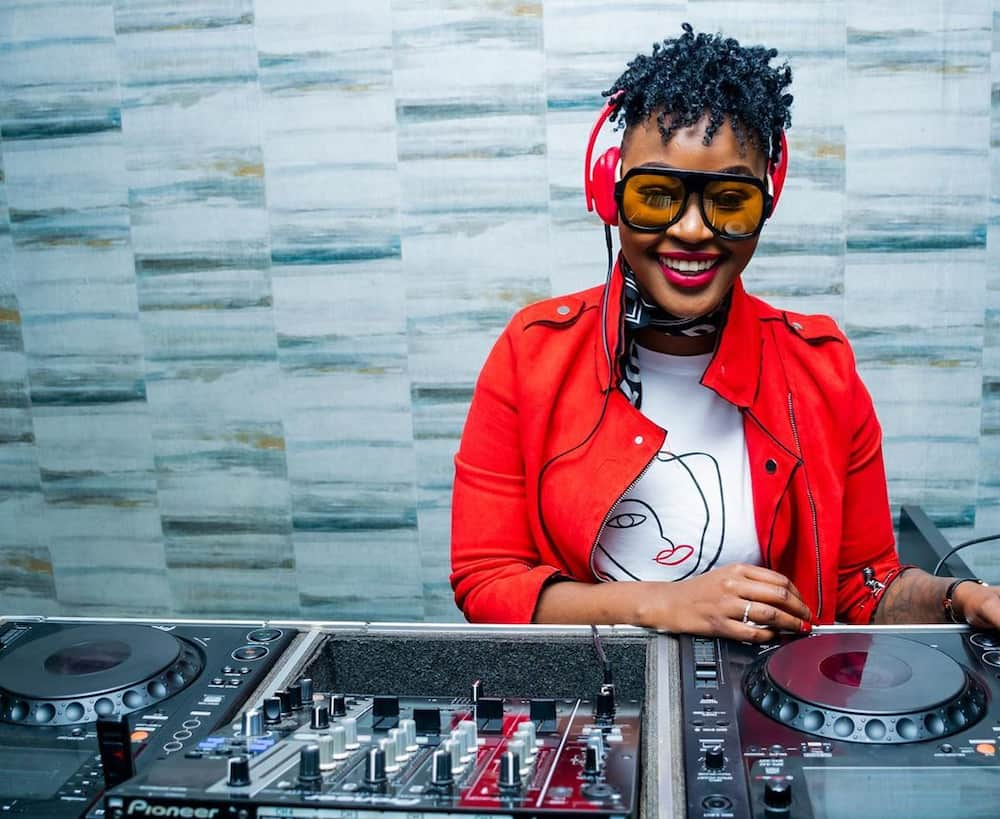 Despite the struggles that her family went through, her mother made sure that Lamiez had all the necessary equipment for Djing. In 2013, once she got into showbiz, Ms Holworthy was a guest DJ at Tshwane FM on DJ Malwela's show. South Africa showed her plenty of love that she managed to secure a regular show every Wednesday.
Through that, she managed to land the role of hosting the lifestyle show called Living the Dream, which aired on Tshwane TV. She then landed her biggest role on SABC's Live Amp after seven years of pain and hard work.
In past interviews, Ms Holworthy revealed that she almost quit her work just before she landed on Live Amp. At that time, she felt like her life was out of control. To compound matters, she was involved in a car accident while auditioning, and her equipment was stolen from her car a few days later.
Shows and live performances
The following are her shows and performances (all in 2018):
Live Amp
Spring Fiesta
Cooler Boxing Day Festival
Boiler Room
Lamiez boyfriend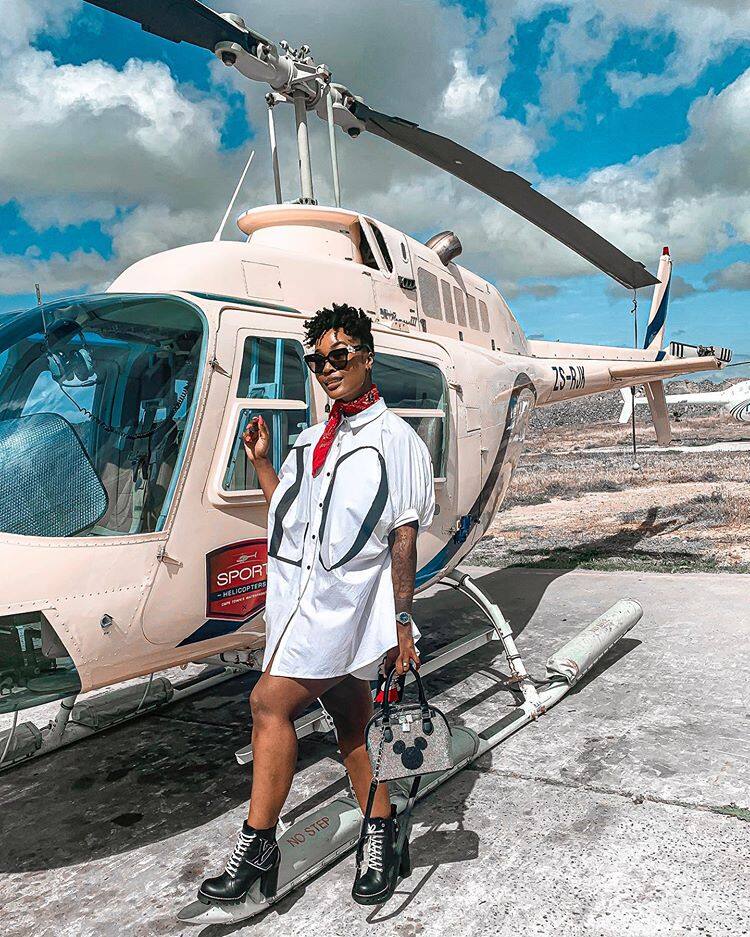 Lamiez is currently in a relationship with the South African Motswako rapper Kuli Chana. Khuli was in a relationship with Asanda Maku before Lamiez. There have been rumours that emerged recently stating that Khuli Chana and Lamiez were engaged after a sparkling diamond ring was spotted on the DJ's finger.
Latest news
The biggest news surrounding the DJ currently is the rumour that she may be engaged. The whole of SA is waiting anxiously to get an official statement from the couple.
READ ALSO: Siphiwe Nyanda age, children, wife, siblings, education, office, awards, and net worth
If you have ever been through tough times and felt that all is lost, then know that Lamiez Holworthy has overcome her obstacles, and this should anyone inspire anyone facing a tough situation in life.
READ ALSO: