Shado Twala is a South African journalist, DJ, radio and TV producer, as well as an entrepreneur. She is best known for her work in some of South Africa's popular radio stations including Radio Metro, former P4radio that was rebranded to Heart 104.9FM, 567 Cape Talk, and 702 Talk Radio. She is also popular for the work she has done as one of the judges on SA's Got Talent since 2009. Currently, she also has the Shado Twala SAfm show called The World Stage.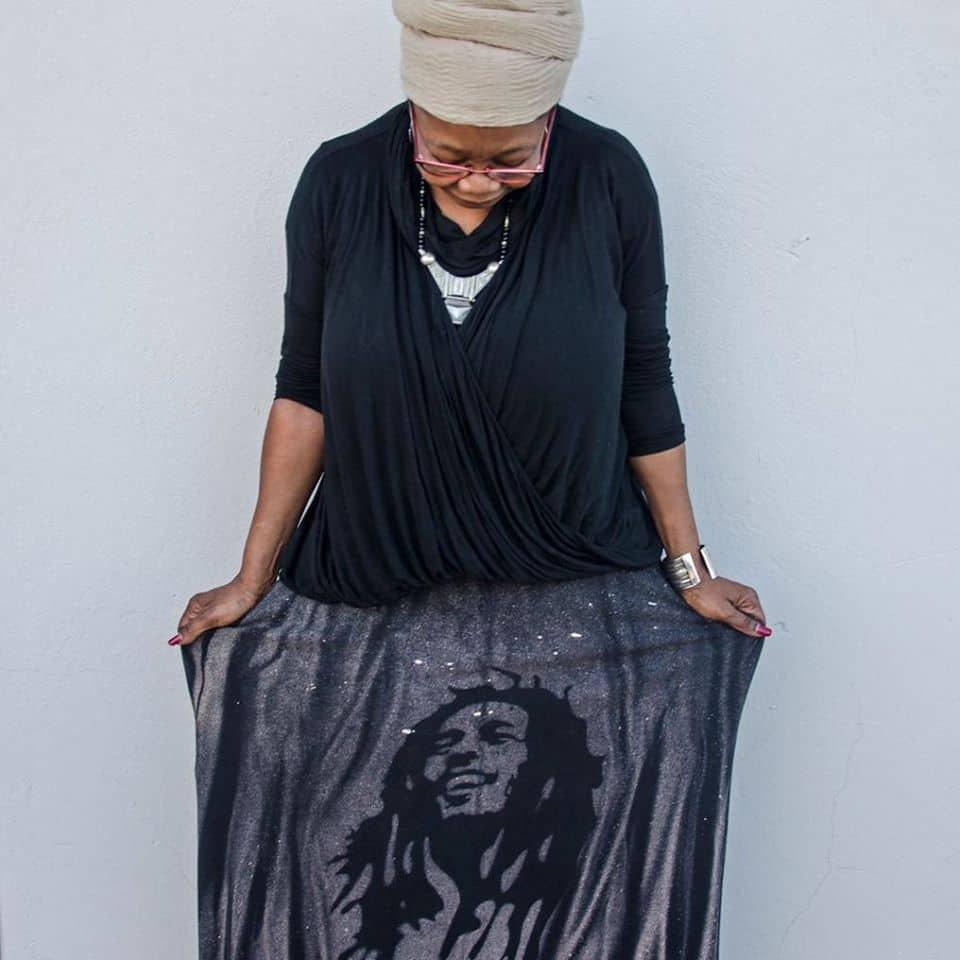 Did you know that Shado Twala did not start out her career in a role that signaled her future success in entertainment? Today, she has more than two decades worth of experience and has her own business in entertainment. She was present when some of the old SABC programs premiered, and she is still making a mark in the industry. So how exactly did Shado Twala begin?
READ ALSO: Andile Masuku age, children, loss of son, husband, wedding, pictures, SABC and Instagram
Shado Twala profile summary
Full name: Nomshado Twala
Date of birth: 10th September 1958
Place of birth: Soweto, South Africa
Shado Twala age: 61 years old as of 2019
Nationality: South African
Shado Twala Facebook: @Shado Twala
Shado Twala Twitter: @shadotwala
Shado Twala Instagram: shadotwala
Relationship status: Single
Occupation: Journalist, radio DJ, radio and TV producer, and entrepreneur
Famous for: Being one of the judges on SA's Got Talent and presenter of several Cape Talk podcasts
Shado Twala biography
Nomshado was born and bred in Cape Town together with the two Shado Twala siblings. Her sister is called Boli and both their parents died. Shado Twala (no relation to Mary Twala) got her break back in 1989 in a national presenting competition when she was selected as the Best Presenter. This win gave her the opportunity to travel to New York on a scholarship to perfect her art of presentation, a prize that enabled her to become one of the 567 Cape Talk presenters among other roles.
Career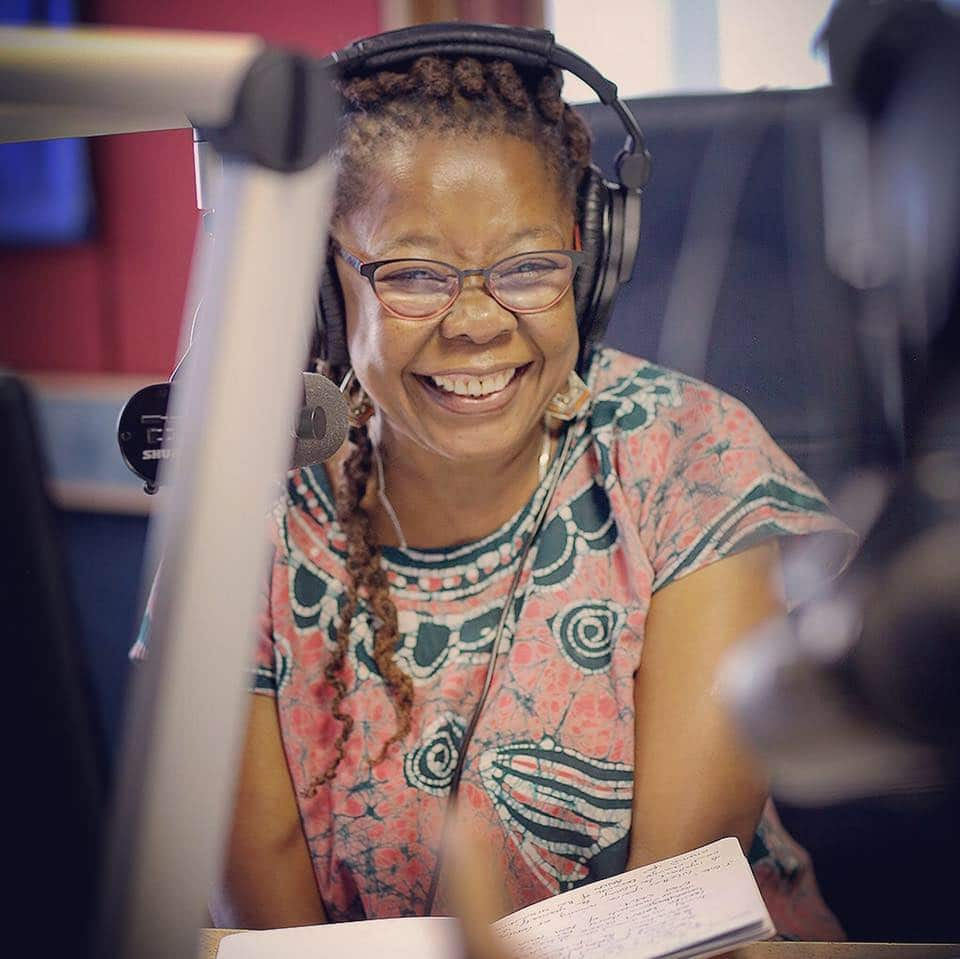 Shado started her career as a personal assistant (PA) to a high profile figure in the North West National Parks Board. After that, she became the PA of Mark Lamberti who was the Marketing Director of Jazz Supermarkets. However, in 1989, she made a name for herself after winning the aforementioned national poll.
After her scholarship in New York, Namshado started her career in the 1980s at Bop Radio. She also worked for the Sunday Times, Old Mutual Jazz Heritage Magazine, Tribute Magazine, and Two Tone Magazine where she used to write a couple of articles. She wrote about several topics including democracy, art, women, and other things.
In the 1990s, she decided to pursue her love for music, Jazz music in particular, and established Khano Entertainment. The goal of the company was to produce music as well as nurture and develop local talent. They did not quite produce music on the level of Chicco Twala songs although Khano did manage to expand to other African countries.
Even with her growing firm, Shado did not stop at that. She was also involved in public relations as the media liaison and PR officer for Ebrahim Rasool from 2005 to 2008. Rasool was the Premier of Western Cape. Presently, she has another firm called Black Olive Entertainment. She is also the PR and Media Consultant for Just Mesh Creative Communications.
She has also had her voice featured in several commercials such as African Voices, Dennis Goldberg, Braam Fischer, Love featuring Mr & Mrs Walter Sisulu, Lillie's Leaf Farm, and many more. Shado has also graced several corporate events such as Presidential Inauguration, Table of Unity, Grand West, M&G Metropolitan Breakfast, and others. To cap it off, she joined the MTN Hall of Fame in 2011 and chaired the panel of experts for the Gugulethu Street Naming process and the Cape Craft Design Industries. She is in the judging panel for not only South Africa's Got Talent, but also Youth Radio Awards and The Mbokodo Awards.
Shado Twala children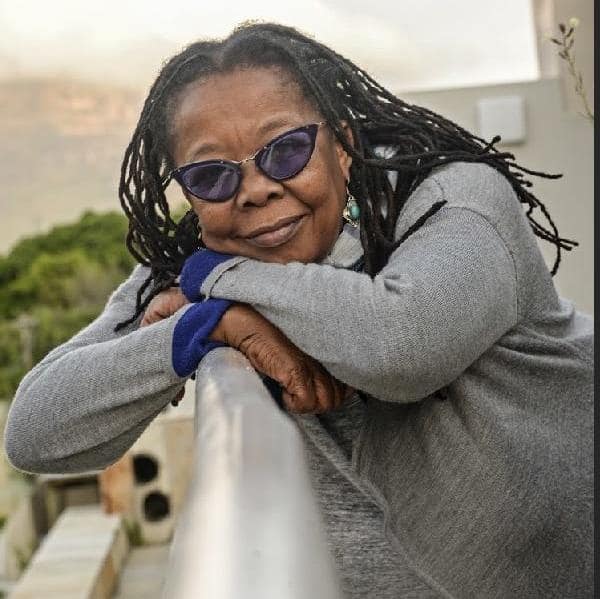 Who are Shado Twala family members? Most of her personal life is not documented on social media. Dr Twala does not have a husband. She is a single mother to two, with Shado Twala son being none other than Vusi Zion (formerly Vusi Twala). Vusi Twala Shado's son is a TV producer. Shado Twala's daughter is called Owami.
Latest news
Recently, the 2019 Mbokodo Awards were concluded on 7th November at Melrose Gallery in Johannesburg. Nomshado was one of the members of the adjudication panel, and after the awards, she came out stating that the awards were for the women who are giving their all in this society. It seems she is still going in her quest for empowering women.
READ ALSO: Koos Bekker age, children, wife, education, Naspers, Babylonstoren, house, contact details and net worth
That is all there is to know about Shado Twala and her inspiring career journey. Check out Voice of the Cape live for any of her numerous shows.
READ ALSO:
Adriaan Basson age, wife, bosasa, book and contact details
Moeletsi Mbeki age, children, wife, parents, siblings, education, books, articles and contact details