Brenda Ngxoli is a South African actress, motivation speaker, and director. She is best known for her famous work as Vuyo in the drama series called Home Affairs that aired between 2005 and 2007 on SABC1. She is also a workshop facilitator on a number of topics like health and business.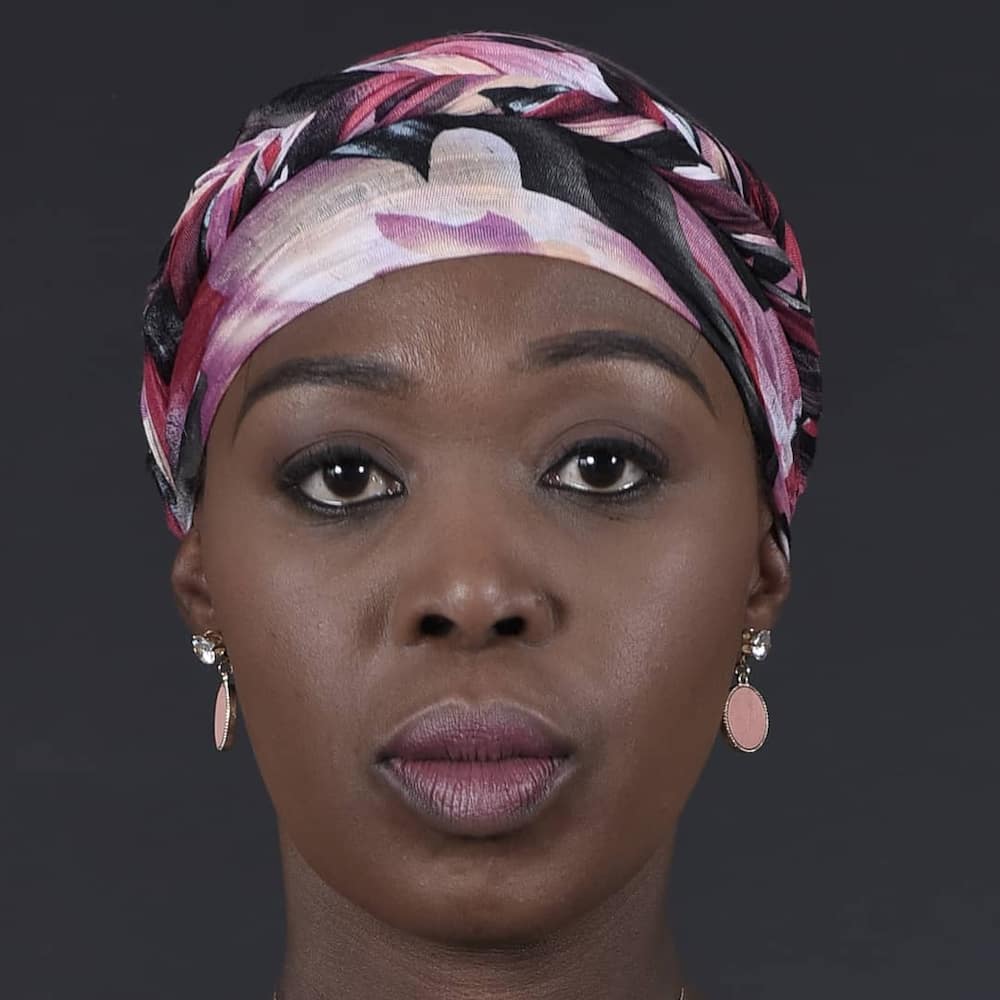 Despite her success in the entertainment industry, Brenda has decided to move back to her rural home, Xolobe in Tsomo, Eastern Cape. So what exactly would prompt a relatively successful actor to quit the city life and head on home? Find out more about her personal life below.
READ ALSO: Flo Letoaba age, children, baby daddy, wedding, education, fired, current job and Instagram
Brenda Ngxoli profile summary
Full name: Bongiwe Brenda Ngxoli
Date of birth: July 1981
Brenda Ngxoli hometown: Eastern Cape, South Africa
Brenda Ngxoli age: 38 years old as of 2019
Nationality: South African
Brenda Ngxoli Instagram: @brendangxoli
Brenda Ngxoli Twitter: @Ngxoli
Relationship status: Single
Contact details: bbngxoli@gmail.com
Occupation: Actress, public speaker, motivation speaker, and director
Famous for: Playing the role of Vuyo in the drama series called Home Affairs & getting an International Emmy award nomination
Brenda Ngxoli biography
Born in Eastern Cape, Brenda spent her childhood in Kalk Bay which is a suburb of Cape Town. Bongiwe matriculated in 1997, in Muizenberg, and joined the university. She graduated with a BA in Theatre and Performers Diploma in Speech and Drama from the University of Cape Town back in 2000, which set her up nicely for acting. She can fluently communicate in English, isiXhosa, and Afrikaans.
Career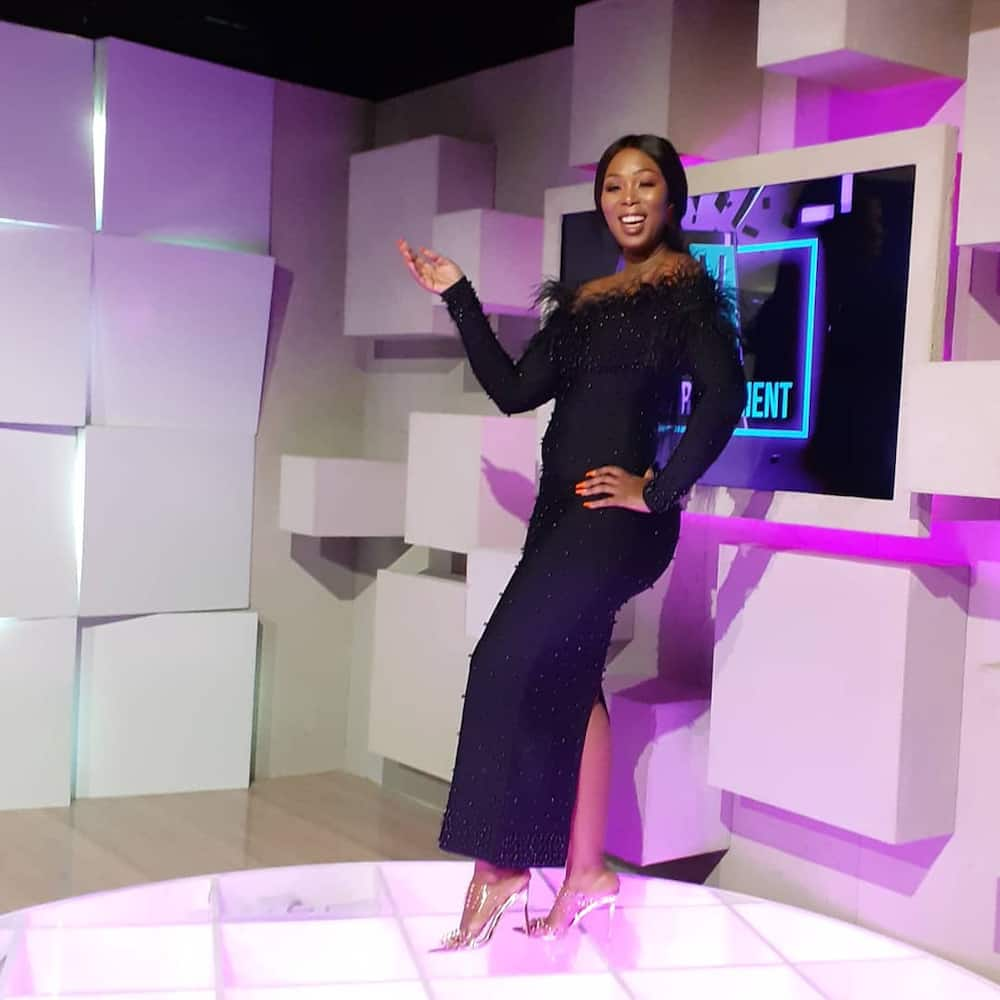 Brenda's acting career started out in theater where she used to perform in several shows such as Pick Ups, I-Klips, Yes Medem, Docs Wife, and Sacred Thorns. On TV, she has appeared in a number of roles as well such as Molo Fish 2 and Tsha Tsha. Her TV appearances also include various commercials for firms like Polka and MTN.
As a director, she first had a role in 2004 when she was at the helm of Through Thick and Thin by Khanyi Magubane at the Market Theatre. Away from that, she was also in the show Strictly Come Dancing back in 2008 as the only celebrity dancer who made it to season four together with her partner Quintus Jansen.
Brenda Ngxoli TV shows
Erfsondes Season 1 as Kagiso
My Perfect Family season 1 as Dineo
City Ses'la Season 2 as Thandi
Tsha Tsha season 1, 2, 3 and 4 as Mimi
Home Affairs season 1, 2, 3, and 4 as Vuyokazi
Ses'Top La Season 2 and 3 as Pinky
Hustle (2016) season 1 as Kitt
Rockville season 2, 3 and 4 as Gladys
Strictly Come Dancing season 4.
Zero Tolerance season 3 as herself
The No. 1 Ladies' Detective Agency Season 1 as Florence
Zaziwa season 1 as Mimi
The River season 1 and 2 as Dambisa
The Real Goboza season 4 and 5 as the host using her real name
Our Perfect Wedding season 2 as the host using her real name
Brenda Ngxoli awards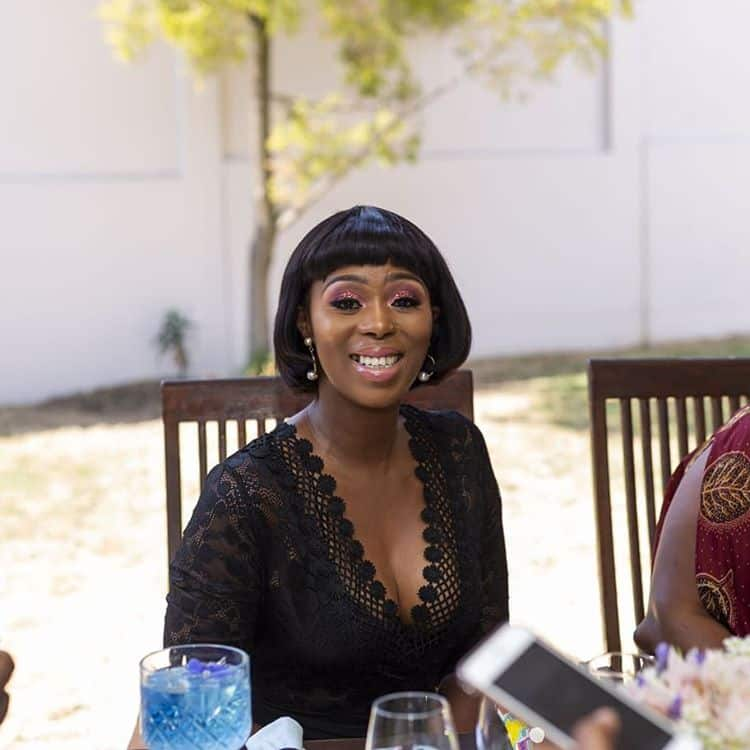 Her role in Home Affairs got her an International Emmy Award nomination in 2007. Her awards include:
Best Supporting Actress for Gladys on Rockville at South African Film and Television Awards
Best Supporting Actress,Ses' Top La as Pinky, at South African Film and Television Awards
Latest news
It seems the entertainment industry has not been kind to Brenda, as is the case with a number of other females in the sector. She was recently narrating about the abuse she received from about three years ago, which, interestingly, involved another woman. While on a set, a fellow woman and three men fondled her and she is still learning to heal today.
In addition, she moved to her rural home to escape the stress of city life. All this time in her acting, she invested in her farm and wanted tranquil mornings. She is also not that big on chasing auditions while paying rent. She still shoots though because she loves acting.
In other good news, Vuyo of Home Affairs is back on the screens, this time in the new TV show, iThemba on Mzansi Magic. This show that started on 7th of October also casts Vatiswa Ndara.
READ ALSO: Andile Masuku age, children, loss of son, husband, wedding, pictures, SABC and Instagram
By now, it is clear that there is no Brenda Ngxoli husband in the picture. Despite what she has been through, beautiful Brenda Ngxoli is a strong woman who does not give up. We wish her all the best in her new role.
READ ALSO:
Koos Bekker age, children, wife, education, Naspers, Babylonstoren, house, contact details and net worth
Adriaan Basson age, wife, bosasa, book and contact details
Moeletsi Mbeki age, children, wife, parents, siblings, education, books, articles and contact details