Ruda Landman is a South African TV presenter, motivational speaker, facilitator, author, and journalist. She is best known for hosting her own M-Net show called Carte Blanche that aired between 1988 and 2007. In her vast experience, she has pretty much worked with all the different types of media, that is television, radio, and magazines. She has also hosted other programs including Centrum Guardians on SABC3, Lew Met on kykNEt, and Ballade Vir 'n Enkeling.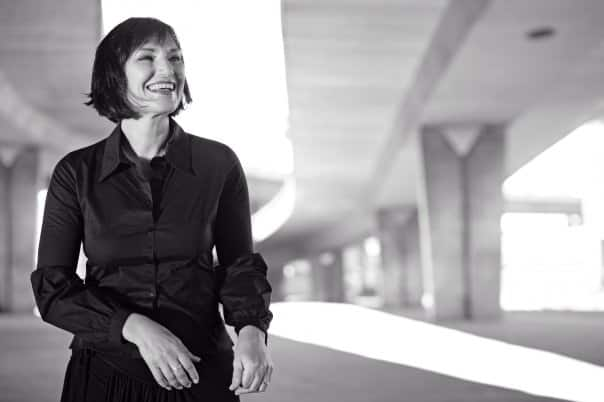 In her extensive career as a journalist, Ruda has received a number of awards and recognitions. One such honor is an honorary doctorate from Stellenbosch University. She left M-Net in 2007 after accomplishing this and more. So who is Ruda Landman? How old is Ruda Landman? Did Ruda Landman host 3rd degree? Here is all you need to know about the renowned author and journalist.
READ ALSO: Flo Letoaba age, children, baby daddy, wedding, education, fired, current job and Instagram
Ruda Landman profile summary
Full name: Ruda Landman
Date of birth: 18th November 1953
Place of birth: Kimberly, Northern Cape, South Africa
Ruda Landman age: 66 years old as of 2019
Nationality: South African
Ruda Landman Facebook: @Ruda Landman
Ruda Landman Twitter: @RudaLandman1
Relationship status: Married
Occupation: TV presenter, motivational speaker, facilitator, author, and journalist
Famous for: Hosting her own M-Net show called Carte Blanche
Ruda Landman biography
Ruda is the child of Gert Kotze Wahl and Sophy Du Toit (Soudie) Viljoen. Both of her parents were former school teachers, and she was raised in two tiny Afrikaans towns called Hartswater and Keimoes. Ruda got her matric from Upington High School and then joined the Civil Defence College in George, one of the country's first women army camps. At the defence college, she was a volunteer in the military service.
She then joined the University of Stellenbosch for a Bachelor of Arts degree in languages, where she majored in Afrikaans and English.
Ruda Landman career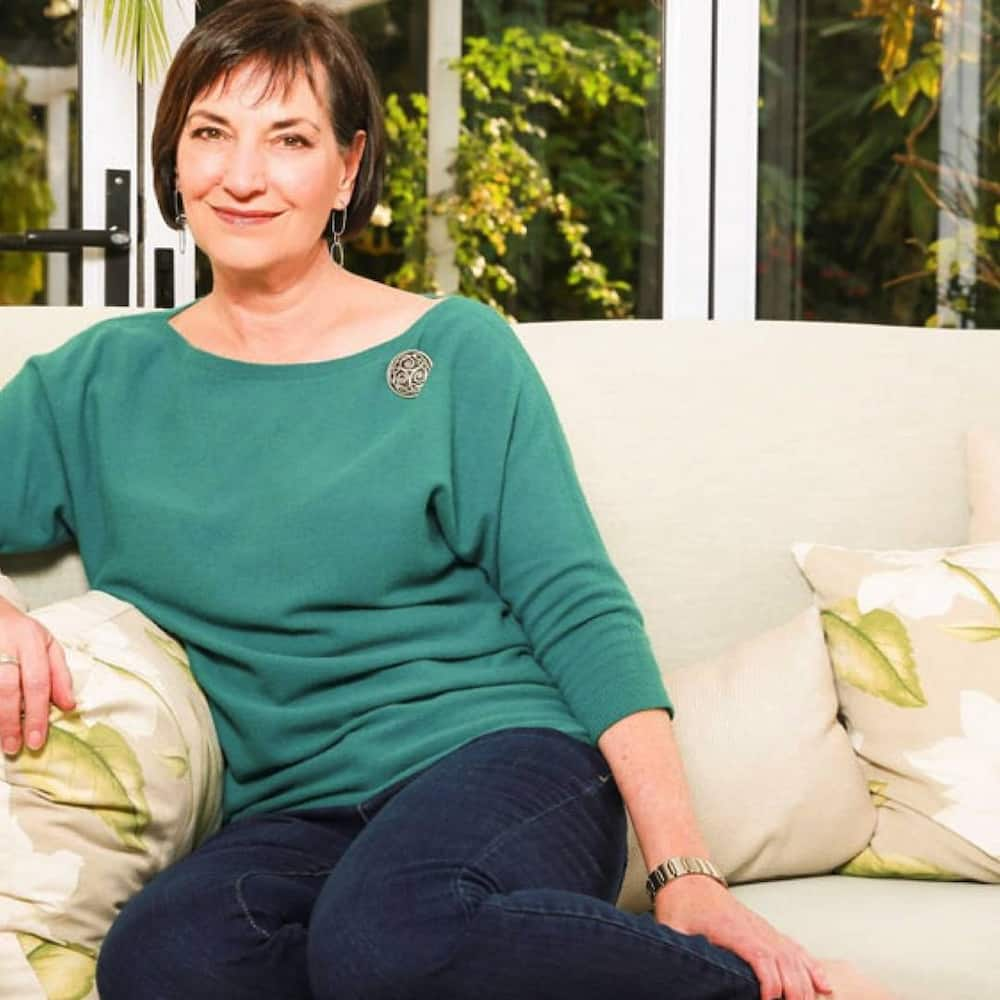 She started her career in Die Burger in 1977 as a general reporter in this Afrikaans newspaper. She then joined radio where she served for two years, and after this, two other years working as a teacher. She then switched careers and joined magazine Sarie (a women's publication) as a journalist, where she worked for another couple of years. Between 1985 and 1986, she was the TV interviewer for the show Netwerk, which was Mzansi's initial live actuality show.
Who started Carte Blanche? Ruda's big break came in 1988 when she landed the role of a co-hosting in M-net's investigative show Carte Blanche when it was launched. She spent nineteen years on the TV show, until 2007 when she decided to leave the show and retire. 24th June 2007 was the very last time for her to appear on the show.
Away from journalism, Landman has been a facilitator as well as a motivational speaker. For example, she has spoken at the Conference Speakers International and has had talks like "To dance and to fish". For five years until 2007, she was also the Chairperson of the Board of Helpmekaar Kollege.
She has also had other roles like being part of the Council of the University of Stellenbosch (2003 - 2007) and a member of the Board of Trustees of Project Literacy (for 20 years until 2006). Currently, she is a member of the Board of Trustees of the Stellenbosch Foundation. In 2003, she published a book titled Weerskante van die Lens. In 2018, she published another one called Tell me Your Story.
Awards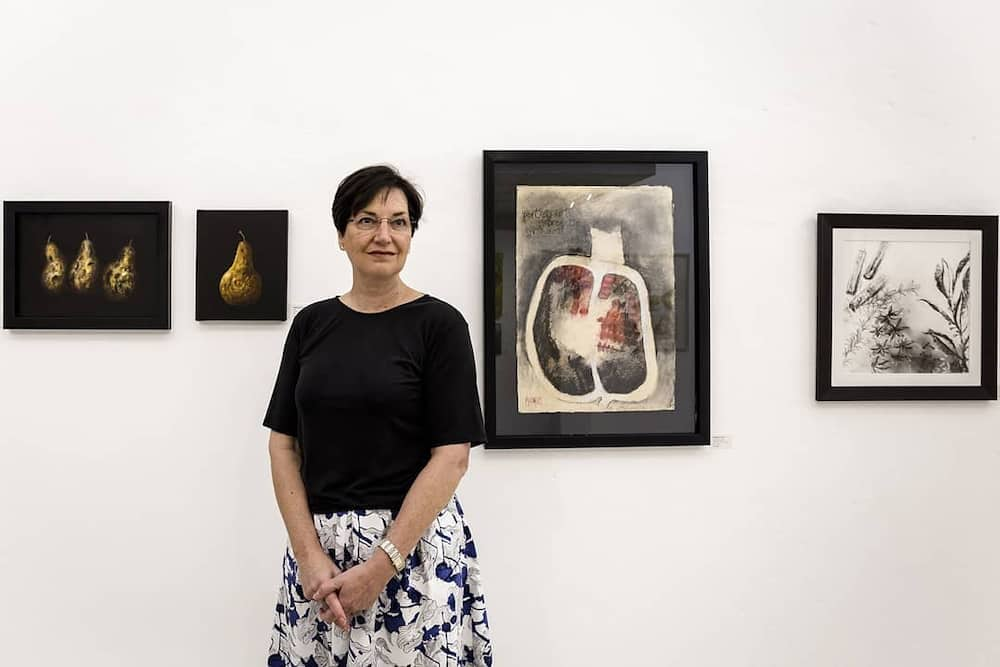 All the above hardwork did not go unnoticed. Her awards include:
1991: Star Tonight Award for best presenter;
1992: Runner-up for two Education Reporter of the Year awards by the Farm and Takalani Schools;
1993: Checkers/Shoprite Consumer Merit Award for her "Skin Lighteners" story (she shared the award with a co-worker who also contributed to the story);
2002: ICT Telkom Journalist of the Year award;
2003: Together with Derek Watts (her co-presenter), she won the Paul Harris/Rotary Clubs of KZN Award for her work in the plethora of Carte Blanche episodes.
Ruda Landman husband
Ruda got married to Johannes Petrus (JP) Landman back in November 1977. Ruda and JP Landman have one child called Johannes. Ruda Landman son was born in December 1986. The couple lives in Johannesburg together with their pet dog and cat.
Latest news
Having her second book published in April 2018 is one of the latest news surrounding the talented author. In 2017, Ruda had an interview with The Money Show where she was discussing financial matters and how she has stayed afloat in these tough times. Some of her tips include avoiding debt, resisting the temptation of getting a bigger house, budgeting for everything, and saving for retirement while 22 years old.
READ ALSO: Renate Stuurman age, children, boyfriend, parents, Vuyo Ngcukana, TV shows, movies and Instagram
Although she has retired from mainstream media, Ruda Landman is a freelance journalist in her spare time. She is also invested in several leadership positions. We wish her a happy retirement.
READ ALSO:
Koos Bekker age, children, wife, education, Naspers, Babylonstoren, house, contact details and net worth
Adriaan Basson age, wife, bosasa, book and contact details