George Lebese is a South African international football player who has been making the headlines in South African media for the last few months. Most people know him from his great football tricks in the field and others from his phenomenal fashion taste outside the field. His popularity arises from both good and bad deeds. Stick around to see the particular reasons as to why Lebese's name is in the media.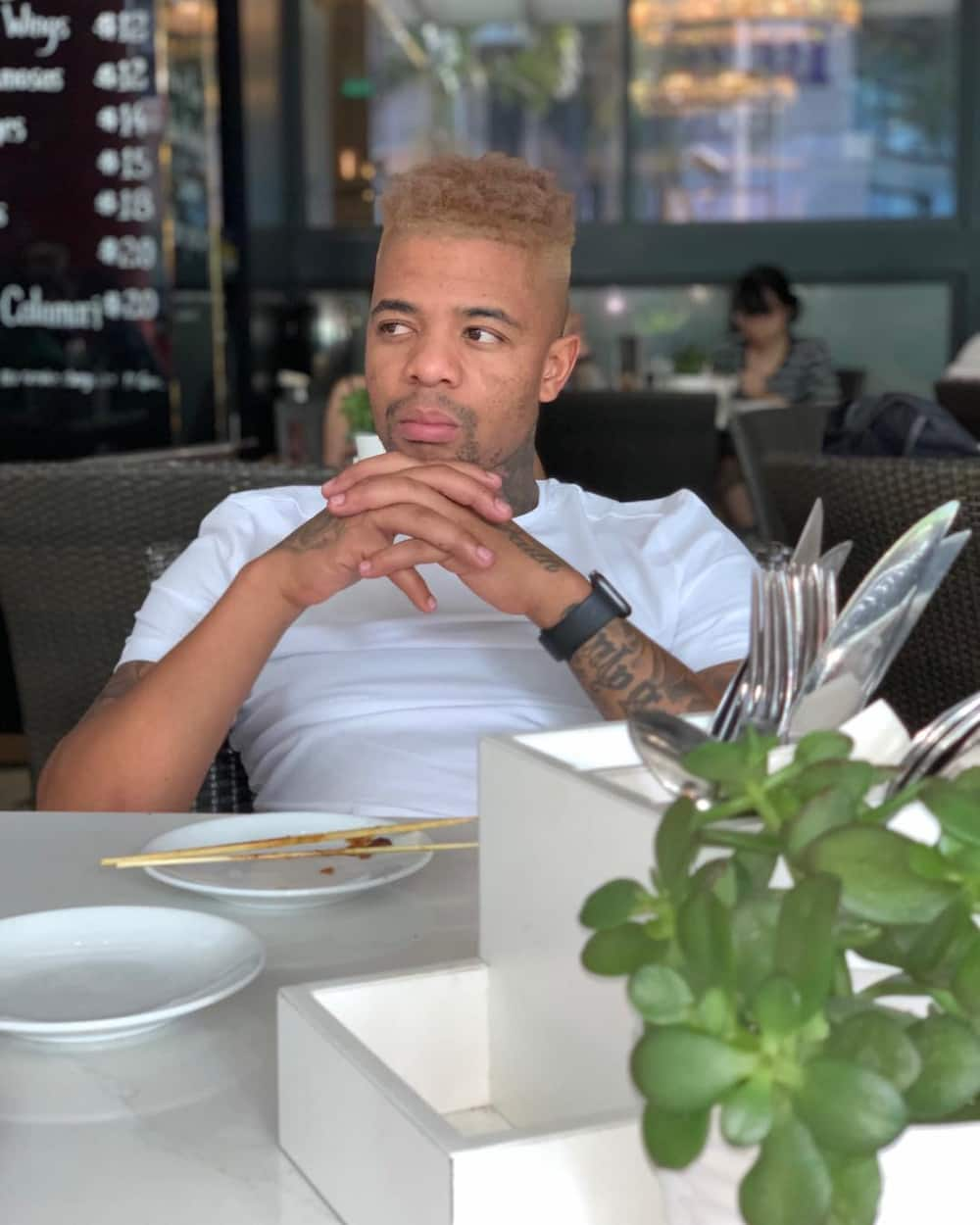 Most South African football fans are familiar with George Lebese because he was part of the 2011 South African national team. They might also know him because he has played for famous local clubs, which range from Mamelodi Sundowns F.C., Kaizer Chiefs, to Arcadia Shepherds F.C. Here is an opportunity for you to get more insight about his personal life.
George Lebese profile summary
Date of birth: February 3, 1989
Birthplace: Mamelodi, South Africa
Birth sign: Aquarius
Age: 30 years old
Occupation: Football player
Foot: Left
Position: Forward - Left winger
Other positions: Right winger and second striker
Height: 1.73 meters
Brother: Patrick Lebese
Nationality: South African
George Lebese biography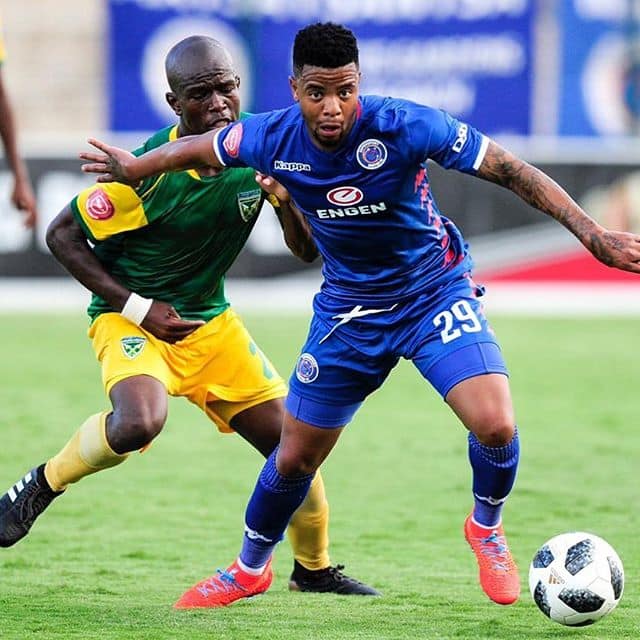 Lebese George was born on February 3rd, 1989, in Mamelodi, South Africa. He is currently 30 years old and 1.73 meters tall. He has a brother known as Patrick. Lebese is a famous South African international footballer, who is known for his charismatic role as a left-winger in Mamelodi Sundowns F.C. He plays with his left foot, primarily as a left-winger. 'Where did it all start?' You may ask.
Like any other young talented footballer, George always had dreams to play for big teams. He spent the better part of the beginning of his career with Jusben and Khona Lapho. Desiring to kick-off his professional career, he joined Arcadia Shepherds F.C. and eventually began making strides in this field.
Before the 2008–2009 football season, he joined Kaizer Chiefs. His agility, tactical moves, and endurance made most people keep a close eye on him. He won the hearts of most football fanatics in the 2008 Premier Soccer League when he scored thirty goals in one hundred and ninety-seven appearances for the Glamour Boys.
He continued to rise to stardom and managed to make it to the headlines in November 2011, after he obtained his first call-up to play in the South African national team. His role in the group was phenomenal, and his team scooped the victory against Ivory Coast. The win marked his international debut.
READ ALSO: Aldrin Sampear age, wife, podcast, photos, leaves SABC and Instagram
George left Mamelodi Sundowns F.C. in 2017. He currently plays at Kaizer Chiefs. He has grown tremendously and has become a force to reckon with in the field with his impressive statistics.
Children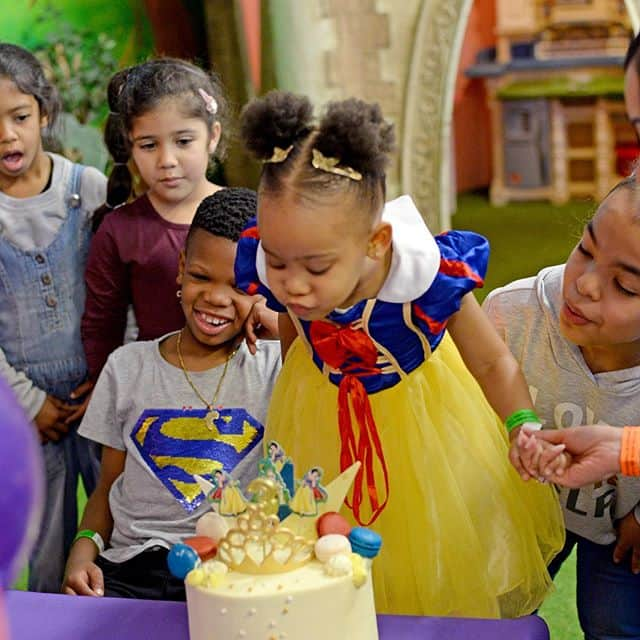 George has an adorable daughter. He recently posted on his Instagram a picture of his daughter celebrating her birthday.
George Lebese net worth
Due to his incredible and booming career, most of his fans tend to question his net worth. The online speculations of George Lebese salary and net worth vary per source. It is, therefore, hard to pick out the source that provides an accurate salary and net worth figure. However, one underlying factor that can be denoted from all sources is that his net worth and salary are high.
How much is the player worth? Well, as per 2019, his net worth is estimated to range between $1m and $5 million. The 2019 net worth is an improvement as compared to his previous year. His worth is expected to rise even further in the coming years as he plans to play in different leagues.
Car and house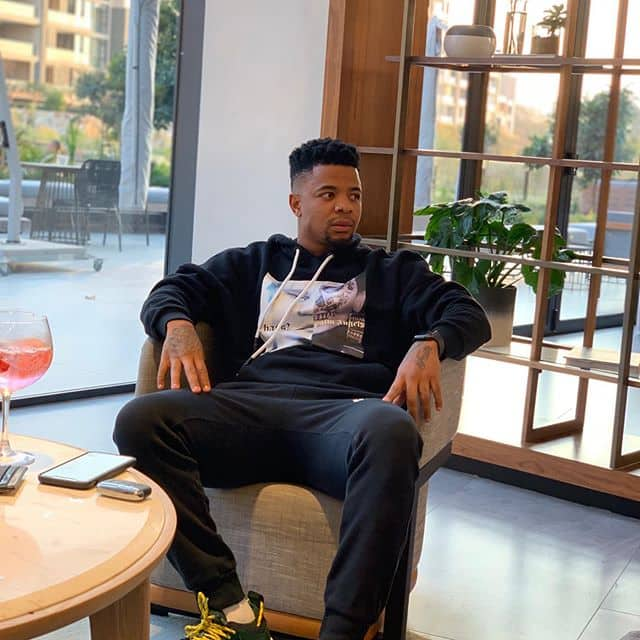 By looking at the Instagram of George Lebese, you will tend to notice that he has taken photos in lavish cars. It is hard to say if these houses he takes snaps in are his, or whether those cars are his. However, it is safe to say that his car and house are lavish.
George Lebese Instagram
Lebese has a massive fan base on Instagram, and he posts quite often. If you, therefore, want to see pictures of George Lebese, follow him on Instagram. From his photos, you will get to see images of him working out in the field and showcasing his kicks.
George Lebese stats
Lebese is among the few soccer players in the country right now with impressive stats. In the 2018- 2019 season, he appeared in 7 matches with one classic assist while playing for Supersport United. It is also on record that he has played 23 matches and scored 27 goals for different teams.
Physical abuse scandal
Two years ago, George was reported to be in a relationship with Sizakele Manonga. Most people thought they were married and would often refer to the two as George Lebese and his wife. However, the two were dating and were yet to tie the knot. The pair dated for a while before ending their relationship in a very bitter break-up.
There were reports of physical abuse, which made their break up end up in court in 2015. Following their ugly separation, most people believed that no spark would ever arise from these two's relationship. He proceeded to date Thato Mokoena but then found himself in an affair with his ex-lover, Sizakele Manonga in 2018.
It appeared as if he was not done with his ex-girlfriend, Sizakele Manonga. The two came out clean on Instagram that they were back together. This came as a surprise to many, following their previous nasty break-up. However, the love rekindling did not last long.
Currently, he has been rumoured to be dating a fashionista by the name of Jade Williams. The two are reported to be allegedly dating because they have been seen hanging out a couple of times.
George Lebese latest news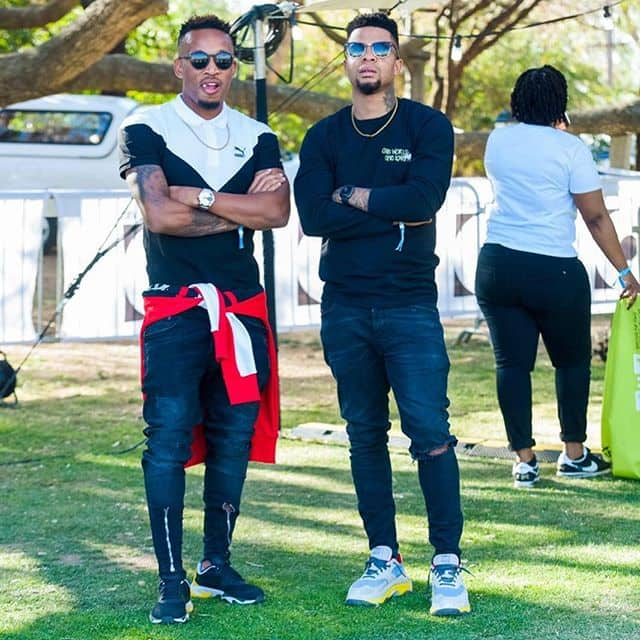 Lebese is in the spotlight again but for the wrong reasons this time around. Jabu Mahlangu revealed that George jeopardized his potential of taking his career to the next level at Kaizer Chiefs with particular discipline issues off the field. Jabu Pule acknowledged that he too was once in the same predicament that Lebese is currently in.
However, Jabu did not reveal in black and white what these disciplinary problems off the field were. However, he hinted to ill-discipline and sleeping early in the mornings. In other news, the Mamelodi Sundowns coach, Pitso Mosimane, revealed two months ago that the player jeopardized all the opportunities he had to secure a place in the team.
Despite the disheartening trending news of George Lebese, the sure thing is that he is an incredible winger. His primary role as the left-winger has given him so many opportunities to showcase his tremendous skills.
READ ALSO: Pearl Shongwe age, partner, parents, Metro FM, stunning pics, car and Instagram