Moshidi Motshegwa biography: Age, place of birth, child, husband, family, The River, house and Salary
Moshidi Motshegwa is one of the highly-respected and influential actresses in South Africa. With more than seventeen years of experience in the entertainment industry, she has been privileged to work with different production companies and has also featured on various TV shows. Apart from that, she is proud to have made appearances on different local and international films and series. And so, in this article, how she started, how far she has gone, and some of the films and shows where she has appeared are discussed.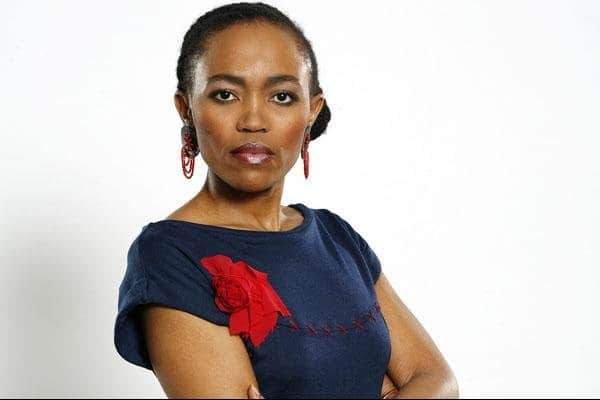 While growing up, it was told of Moshidi Motshegwa that she was given to reading to the level that she had piles of books around her all the time in the house. Also, she was known for her passion when it comes to telling stories, and no doubt, this is part of what influenced her acting career. In the made-for-TV Mandela and De Klerk movie of 1997, she portrayed the daughter of Nelson Mandela, and that became part of what contributed to her rise to the limelight.
Moshidi Motshegwa biography
Moshidi Motshegwa began acting since her school days. Understanding that there was a prospect for her in case she made a career of her acting, she attended the National School of the Arts, which, at that time was called Johannesburg Art, Ballet, Drama and Music School. After she graduated from there in 1993, she gained admission into Wits University in 1994, and she studied Bachelor of Arts degree in English and History.
READ ALSO: Kim Engelbrecht biography: age, husband, wedding, series, Movies, TV shows, Instagram, Interview and net worth
Since she has been acting, Moshidi Motshegwa has made appearances in different television shows, and some of them include Behind the Badge, Joburg Blues, Friends Indeed, Justice For All and Generations. While she was discussing with Dipuo Tshoagong during an interview session in 2004, Moshidi admitted:
"As an artist, you want to do different things, re-inventing yourself over and over again. I can act in both funny and serious parts, and I find this challenging in its way, but I enjoy it".
In the feature film Drum that was produced in 2004, Moshidi played the part of Florence Nxumalo alongside Taye Diggs. However, before then, she had made a guest appearance in the 10th season and 10th episode of "Makemba", an American medical drama series ER, in 2003. And in 2006, during the inaugural SAFTA Awards, Moshidi received an award as the Best Actress in a Television Drama Golden Horn award.
Moreover, between July and August 2008, in the SABC2 mini-series Noah's Ark, Motshegwa performed the leading role of a wealthy Xhosa doctor's daughter known as Uhuru Mokoena. Then, between August and November of the same year, she featured on Where Were You?, an SABC2 game show, as one of the contestant panellists. Since November 2008, she has been working as a judge on So You Think You're Funny!, an SABC1 reality competition talent search, together with comedian David Kau.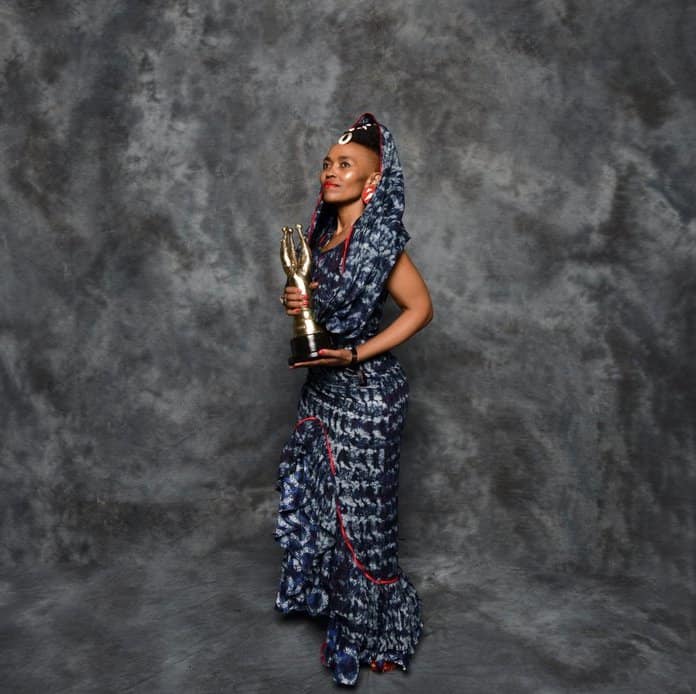 How old is Moshidi Motshegwa?
The day and month that the award-winning Moshidi Motshegwa was born on are not made public, but it is clear that she was born in 1977. So, for fans who are desirous to know Moshidi Motshegwa age, she is presently 42 years old.
Moshidi Motshegwa The River
After five years of being off-screen, Moshidi landed a role back on The River airing on Mzansi Magic. As one of The River cast members, she played the role of Malefu who lost her husband to the cold hands of death, and as a result, she went through several struggles including dealing with a criminal son.
While talking to Move! during an interview session about The River soapie, as published on Press reader, she said:
"The honesty, simplicity and truth of the story blew me away. This is a South African story that is seldom told."
But unfortunately, she had to leave, and a reason adduced to this was partly because of the strained relationship which she had with Larona Moagi, her on-screen daughter. Then, there was another information that she did not return to The River because she was underpaid. In her words:
"First he(Executive Producer) said i am too expensive, then he wanted to diminish me. In October last year I was told(that) I was going to be offered a contract for season two and on 1 December, I signed it, but on 21 December, I was told(that) my contract was not valid as my character no longer had a story".
READ ALSO: Nomvula Mokonyane biography: age, son, daughter, husband, family, qualifications and house
Moshidi Motshegwa child
Moshidi has three years old daughter whom she is so fond of. Although the name of the girl is not made public, Moshidi Motshegwa daughter, according to the mother, has helped to redefine life. And while talking about what it means to be a mother, as published on Press reader, she said:
"I love being a mom, I love it! It's almost like we are both two years old, it's a whole new start for me, we are both growing. The biggest lesson I want to teach my daughter is that she is loved. It is important for girls to be told this. That they are loved and are enough".
Moshidi Motshegwa husband
There are no information yet as touching the marital status of Motshegwa.
Moshidi Motshegwa salary
Moshidi Motshegwa is, undoubtedly, one of the richest and highest-paid actors in South Africa. While there is no specific information on how much she earns, we know that she has an estimated net worth of $8 million.
In conclusion, Moshidi Motshegwa is a focused and brave-at-heart woman who never allows any circumstance to shake or take her off-track. Convinced that she is doing what she believes is her calling - acting, she is able to maintain her stand and give way for the will of God to be done in her life.
READ ALSO: Nkosazana Dlamini Zuma biography: age, daughters, wife, qualifications, leadership style and previous positions held
Source: Briefly News