Power, strength and speed are some of the essential qualities in a rugby player. It takes plenty of practice hours each week to be a top player in this game. Herschel Jantjies is one of South Africa's most dedicated stars. Presently, he is a player in the country's rugby union, that is, the South African national team.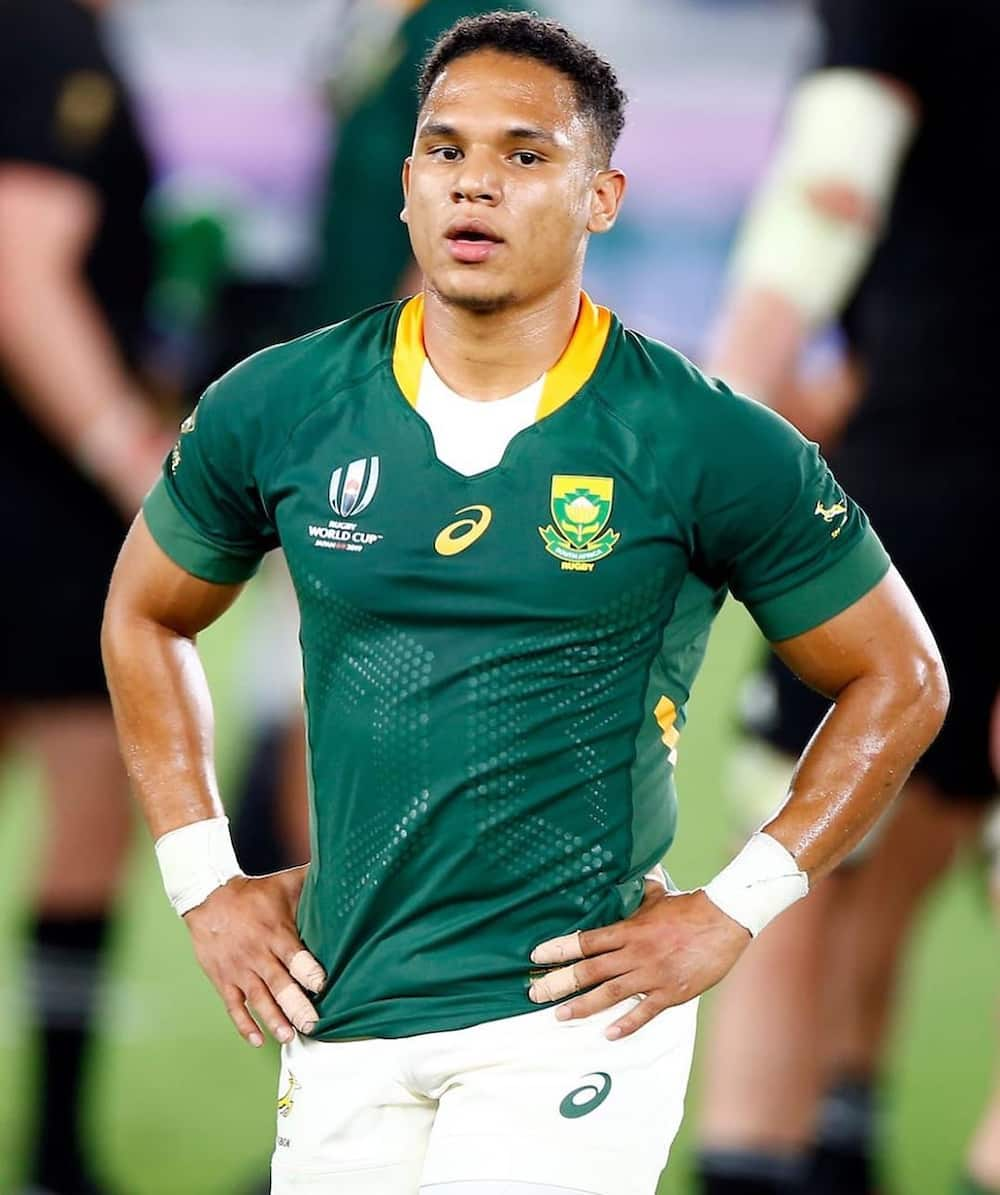 Herschel Jantjies was given the full name Herschel Jerome Jantjies at birth. He plays in the scrum-half position in South Africa's national rugby team. He is also a team member in the famed Stormers team that plays in the Super Rugby championships. The young talented player is one who many other young people in the country look up to.
Profile summary
Name: Herschel Jantjies
Age: 23 years
Date of birth: 22nd of April 1996
Place of birth: Stellenbosch, South Africa
Zodiac sign: Taurus
Father: Sammy
Mother: Adeline
Brother: Sammy-Jo
Girlfriend: Kelsey Thomas
Alma mater: PC Petersen Primary School, Paul Roos Gymnasium and University of the Western Cape
Profession: Rugby star (scrum-half)
Herschel Jantjies age
This professional rugby star was born on the 22nd of April 1996. His Zodiac sign is Taurus. The star was born in Stellenbosch, South Africa. Presently, his age is 23 years.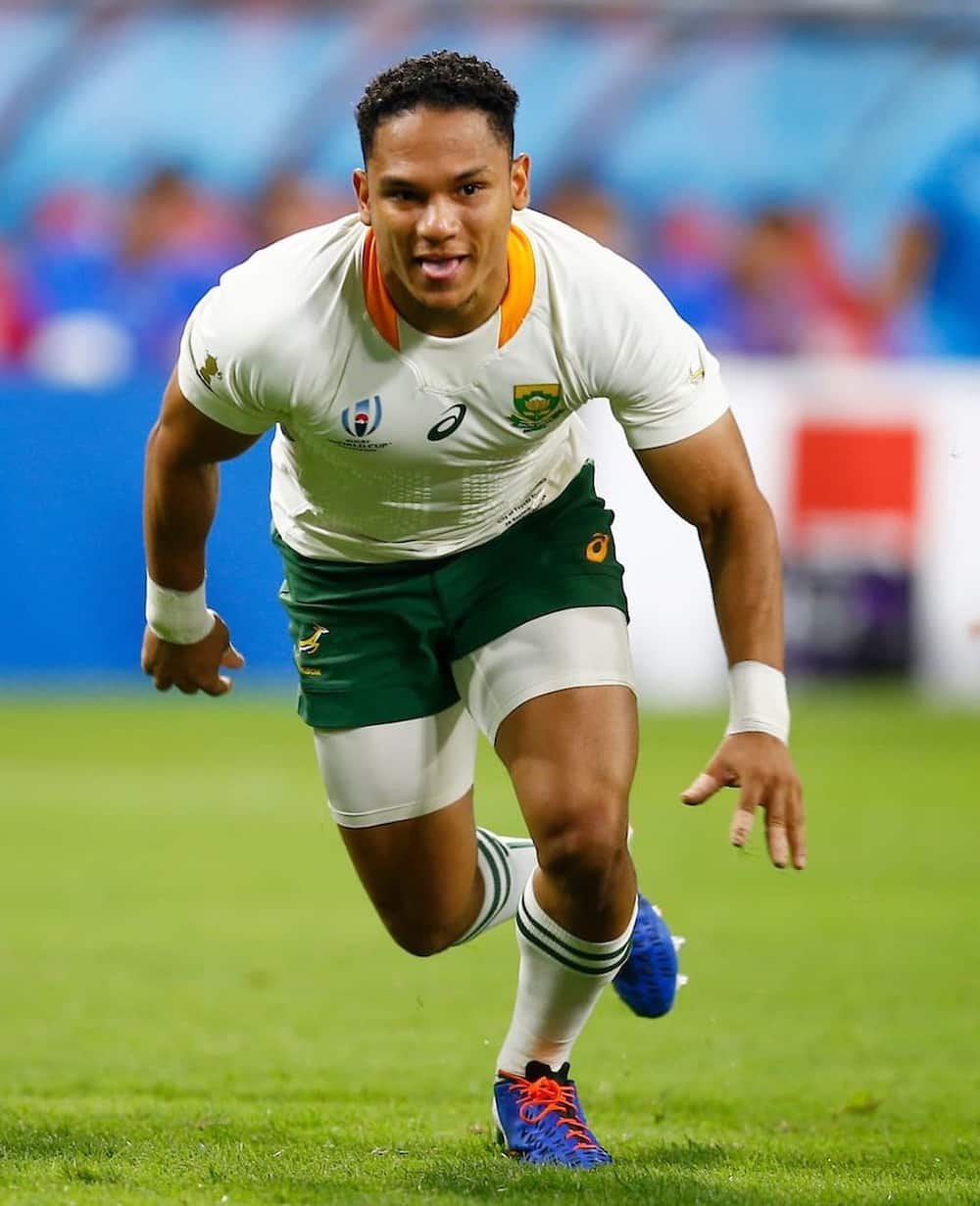 Herschel Jantjies height and measurements
The rugby player is of average height. He has a height of 5 feet, 5.5 inches. This is equivalent to 1.67 metres or 167 centimetres. Herschel Jantjies weight is about 75 kilogrammes, which is equal to 165 lbs. It is interesting to note that he is almost always the smallest player on the field. It is easy for fans to spot him.
The player asserts that his physical stature does not hinder the goals that he wishes to achieve in his career. He does not think about his size because that would inspire negative thoughts and reduce his performance. Instead, he plays each game with all his strength and might. He has embraced both his physique and his journey as a professional rugby player.
READ ALSO: La sauce biography: age, Amanda Black, songs, album and Instagram
Girlfriend
The rugby player is currently dating. His girlfriend's name is Kelsey Thomas. She is a graduate of Stellenbosch University. In a past interview, the star reported that he spends most of his off days with his beautiful girlfriend. He also spends time with his dogs. He has one Chihuahua, one Pitbull and eight Pitbull puppies.
Family
The star was raised in Kylemore by his loving parents. Who are Herschel Jantjies parents? His father is 55-year-old Sammy, while his mother is 48-year-old Adeline. The two are very proud of their son's achievements so far. Since they realised that their son was passionate about rugby, they have supported him in the best way they can.
It is interesting to note that the player got his athletic genes from his father, Sammy. Herschel Jantjies father is a former military man who served in Namibia. He also played football until the birth of his son, who inherited his agility and strength.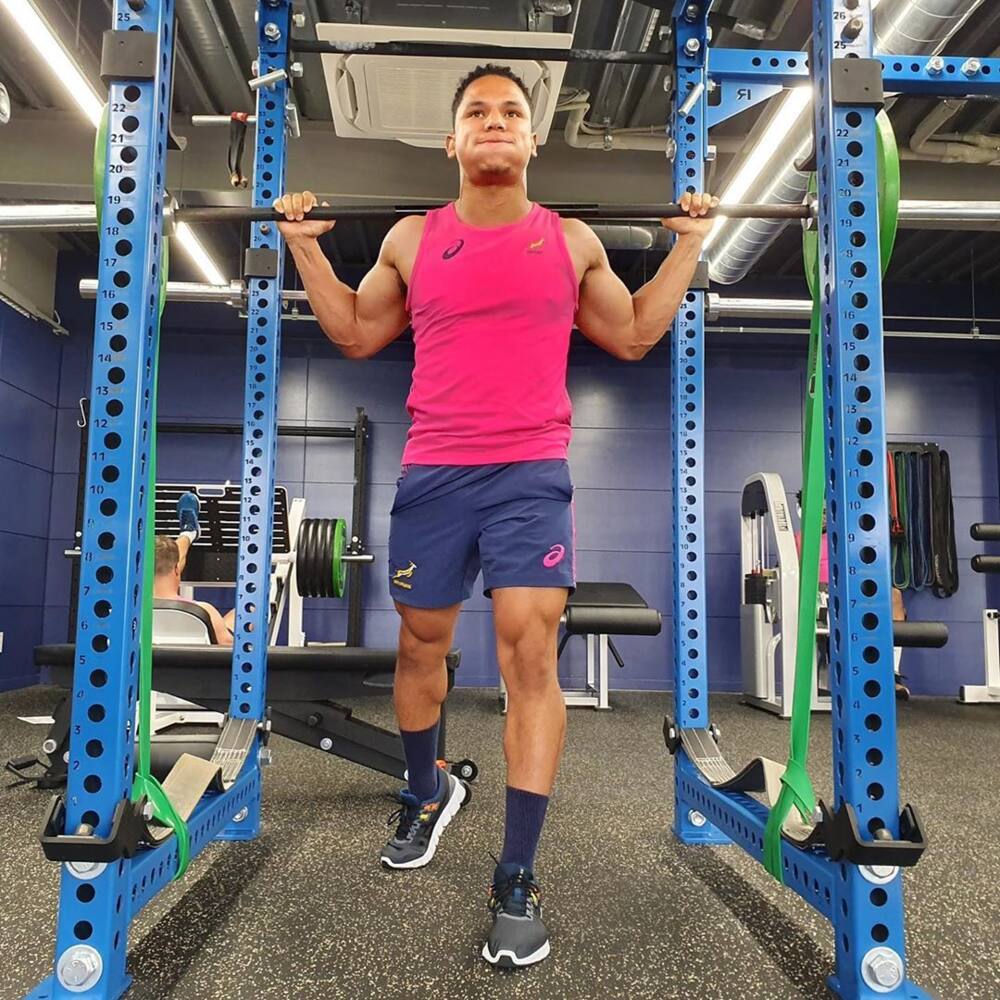 The Herschel Jantjies family is made of four people. Is Herschel Jantjies related to Elton Jantjies? Most people ask this question because Herschel Jantjies and Elton Jantjies are both successful South African rugby players, who are also in the national team. The two are, however, not siblings. Elton's brother is fly-half Tony Jantjies. Who are Herschel Jantjies siblings? Jerome has only one younger sibling. Herschel Jantjies brother is called Sammy-Jo.
Education
The star went to PC Petersen Primary School for his primary level education. Herschel Jantjies school teacher, Johanna Hendricks, who taught him in grade two, asserted that the star was brilliant in his academics.
Herschel high school education was obtained from Paul Roos Gymnasium. This is a prestigious school that has nurtured the talent of many sportspeople in the country. He went to the University of the Western Cape for higher education.
READ ALSO: Zenani Mandela biography: age, children, husband, pictures and house
Current team
The star is currently in the Stormers team. He joined this team in 2018 and was included in the squad for the final match in the Super Rugby season. The team played against the Sharks. He made his debut in Super Rugby as a second-half replacement.
Position
This player's regular position is that of a scrum-half. He works very hard to ensure that he is the best that the team has ever had.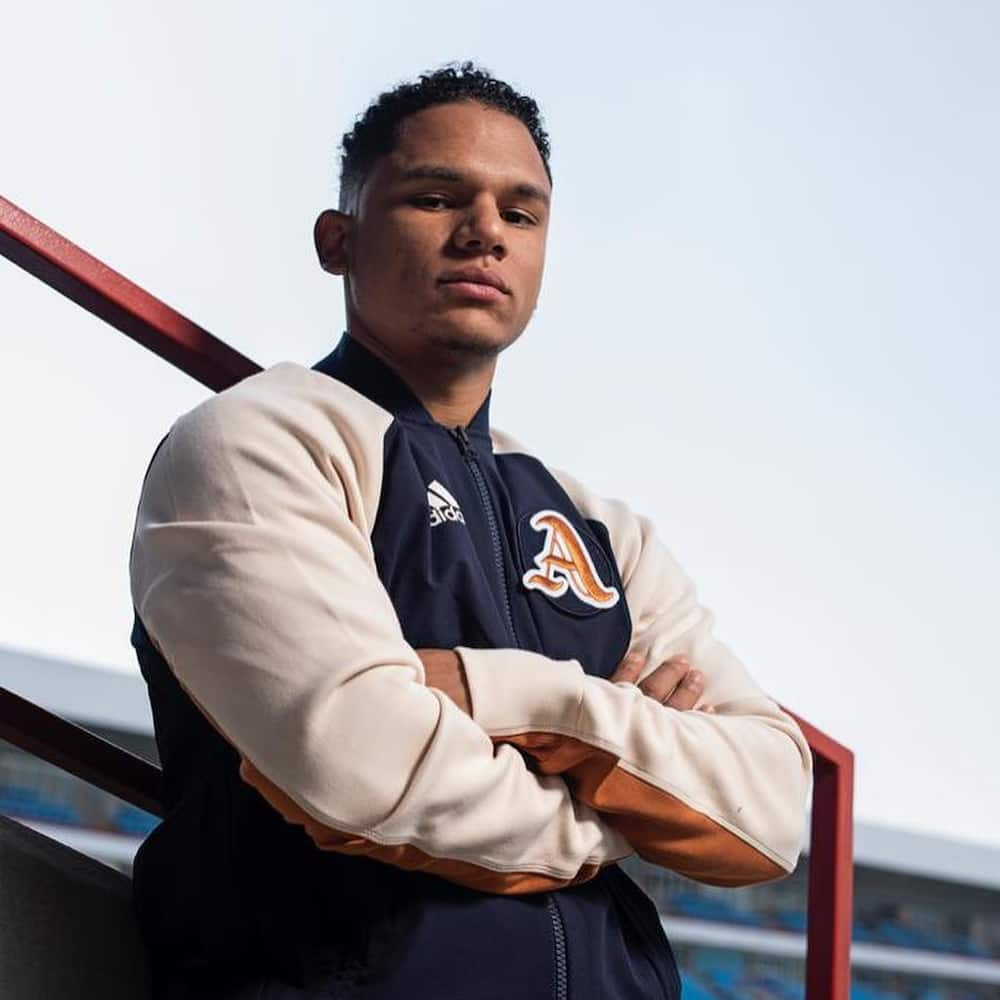 Stats
Jerome started playing when he was very young and had a record of impressive scores. In 2012, he played in the Under-16 games, where he represented the Western Province. In 2013 and 2014, he also played in the Craven Week matches, and his scores were impressive.
The player went on to play in the under-19 and under-21 games. He later made his debut as a first-class player in 2016 at the Currie Cup qualification championships. He then played in the 2017 Rugby Challenge and Western Province U21.
READ ALSO: Johanna Mukoki age, biography, green juice, husband, children, and contact details
In 2018, he played in the 2018 Rugby Challenge, where he scored his first and second tries. His team made a 23-21 victory against Boland Cavaliers. He also scored a try in a game against Border Bulldogs.
Salary
The professional rugby player has made huge milestones in his career recently. He is expected to sign wallet-fattening cheques in the future. Presently, his salary has not been disclosed.
World Cup
The rugby player made South Africa's 2019 Rugby World Cup squad. Before the main games, the entire team went for an intense camp at DHL Bloemfontein. He, alongside the rest of the team members, defeated England in the final match.
Instagram
The professional rugby player has an unverified Instagram account with 56.9k followers. His fans and followers can get first-class information about his life from this platform.
Herschel Jantjies is a talented rugby player who has received a lot of support from his family and fans. He has been playing the game for many years now. The country can expect many more scores from this scrum-half who plays for both the national team and the Stormers team.
READ ALSO:
Busiswa biography: age, child, baby daddy, songs and albums
Thabsie biography: age, husband, songs, album, and Instagram
Lorcia Cooper biography: age, eyes, married, family, Khumalo, Lockdown, Backstage and Instagram