How to qualify for free electricity and water in South Africa
Access to free electricity and water are basic municipal services provided to poor households by the government at no cost. Municipalities are responsible for the dispatch of these services, which are a minimum amount of water, electricity, and sanitation that is sufficient to meet the basic needs of a poor household.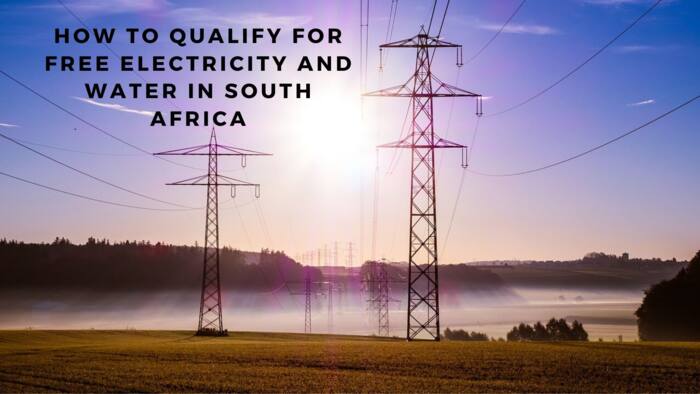 It is important to note that free basic electricity is exclusively available for needy households. Therefore, respective municipalities assess all applications to determine whether a household meets the specifications to qualify for free services or not. As each municipality determines its category of subsidies, some qualify for 100% subsidies while others qualify for less.
How to qualify for free electricity units
Free Basic Electricity (FBE), is a government initiative that aims to provide between 25 kWh and 60 kWh of free electricity to qualifying meters monthly. The stated is considered as sufficient to facilitate basic lighting, running a small black and white TV and radio, ironing, and boiling water using an electric kettle. Households that are connected to the official non-grid systems receive 50 Wp.
Free basic electricity
Terms of use and distribution are different in every municipality. However, most municipalities restrict FBE to homes that consume less than 350 kWh to 450 kWh on a monthly basis, giving them 50 kWh free. Homes using prepaid meters and having access to FBE can manage to check if it is fully consumed. Once it depletes, users are required to pay for additional services. The purchase of additional units can be made at a FLASH shop. Charges vary at respective municipality tariffs.
When making payment for a prepaid meter, it is always important to use the correct beneficiary reference. If you purchase for one meter, you should always ensure to fill in the letter E together with your cell phone number, with no spaces. For example, E1879410947. The free prepaid electricity codes are on the product pages. For multiple users, a new beneficiary reference is generated each time an order is created.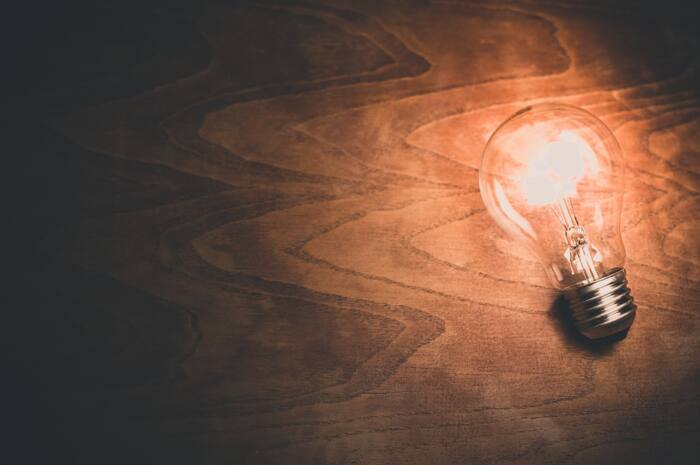 FBE users using credit meters are not able to easily monitor their usage. Therefore, the additional usage after the depletion of the free services is charged at the end of each month.
How to get free electricity from meters
On the first day of every month, users can claim their FBE. All you need to do is dial *130*269# on your mobile phone. If you are verified to receive free services, you will receive the expected units. It means that your units will expire at the end of every month if they will not have attained depletion before a new month begins.
Everything you should know about free electricity nights and weekends
Various companies incentivize electricity usage during off-peak periods. This is done through implementing free electricity weekends and free nights electricity plans using a concept referred to as time-of-use rates. This concept drives consumers to defer activities such as household chores in order to consume the free services.
Most companies that deal with power find it a bit challenging to balance the production of energy and its delivery. The balance of the two ensures that systems stay in place, and its running is as smooth as possible.
READ ALSO: Here is what to do when your DStv decoder loses signal
The demand for electricity is not constant as it varies based on a number of factors such as location, time of the day, and season of the year, to mention a few. Regardless of this, the pattern is still a bit predictable. There are high peaks during winter, and a smoother curve during summer since the heaters are usually off in most places. Similar patterns are also observed during the day, night, and weekends.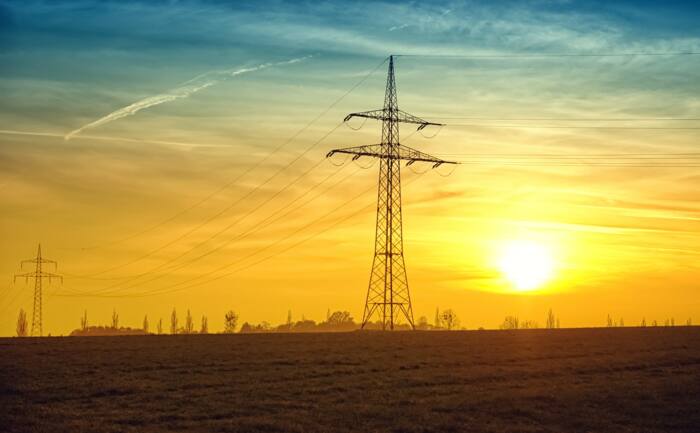 During the day, the demand for power is usually higher than during the night. The loads also vary at different times of the day as work intensity may increase during certain hours. This also varies from one location to the other.
READ ALSO: Here is the complete list of mines in Mpumalanga
As a result of a discovered yearly repetitive pattern, companies are required to balance low energy consumption periods with high load peaks. This ensures that stable services are obtained, thus not interfering with operations or the comfort of customers. For these reasons, free electricity nights and free electricity on weekends were created to cope with the identified challenges partly.
Free basic water
Free basic water consists of the supply of at least 6000 liters of water to each household on a monthly basis. However, this amount may vary within different municipalities. It is advisable to contact your municipality directly to find out the exact free basic water services they provide. Once you exceed the free amount, you are required to pay for the additional water.
To identify if you qualify for free electricity and water, you can inquire from your utility provider or local municipality. The same applies if you need water or electricity connected to your business premises or household.
READ ALSO: South African apps that make life easier in the country
Source: Briefly.co.za