Eunice Skeem Saam is a young soul who is making it big in the entertainment industry of South Africa as a telenovela actress. Her real name is Oratile Maitisa. The entertainment industry is quite competitive, but she has managed to find her niche.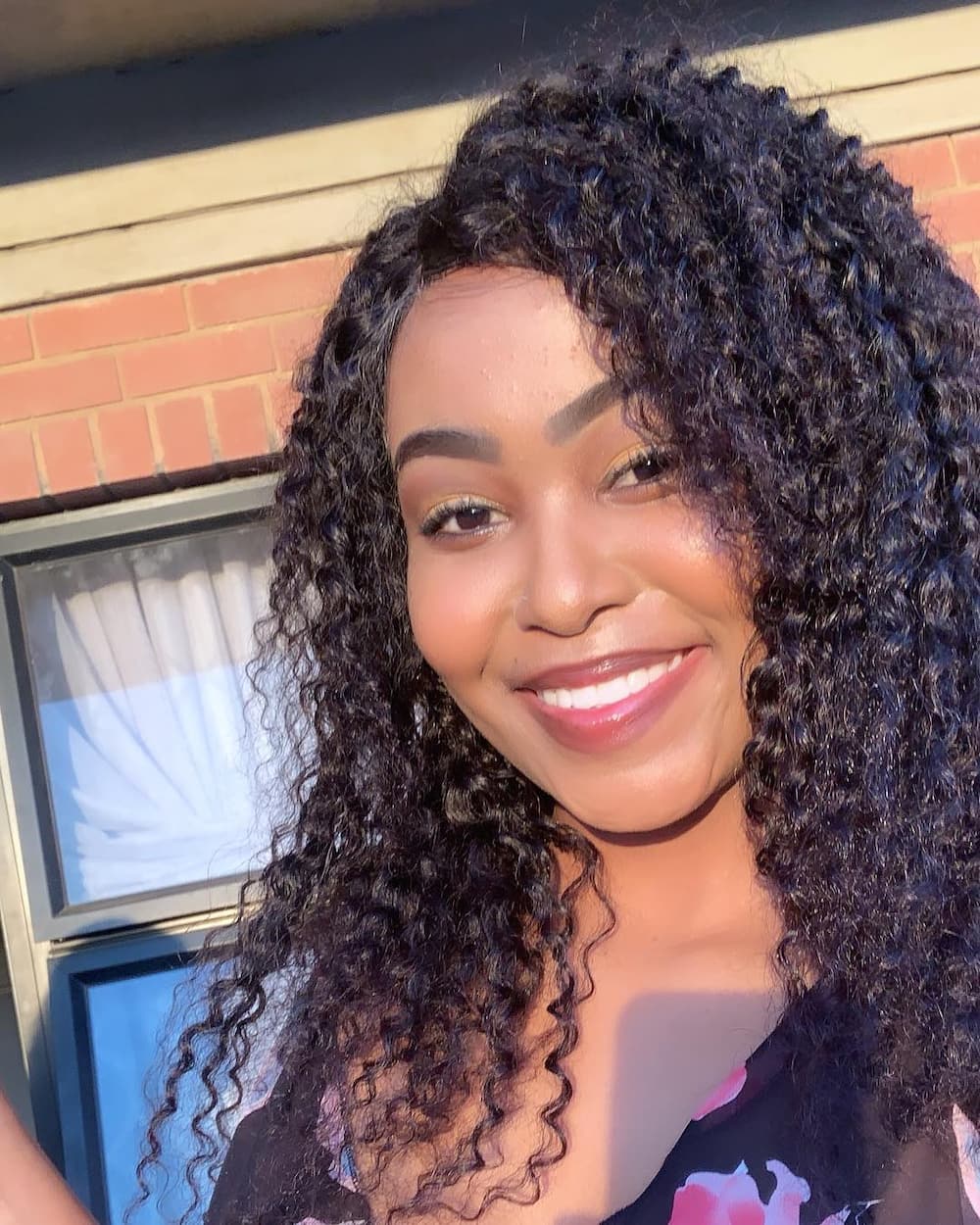 Have you watched Eunice on Skeem Saam? The actress has peculiar acting skills. She is naturally talented, and her success story is evidence enough that anyone can prosper in whatever they are passionate about.
Eunice Skeem Saam profile summary
Real name: Oratile Maitisa
Marital status: Single
Profession: Soap opera actress
Talents: Dancing, singing, and acting
Nationality: South African
Oratile Maitisa Instagram: oratilemaitisa
The life of Eunice Skeem Saam
She is a famous South African actress because of her role as Eunice Nkadimeng on Skeem Saam, a popular SABC1 telenovela. She joined the TV series in 2010 and won the hearts of many. However, she rose to fame in the second season of the telenovela in 2013.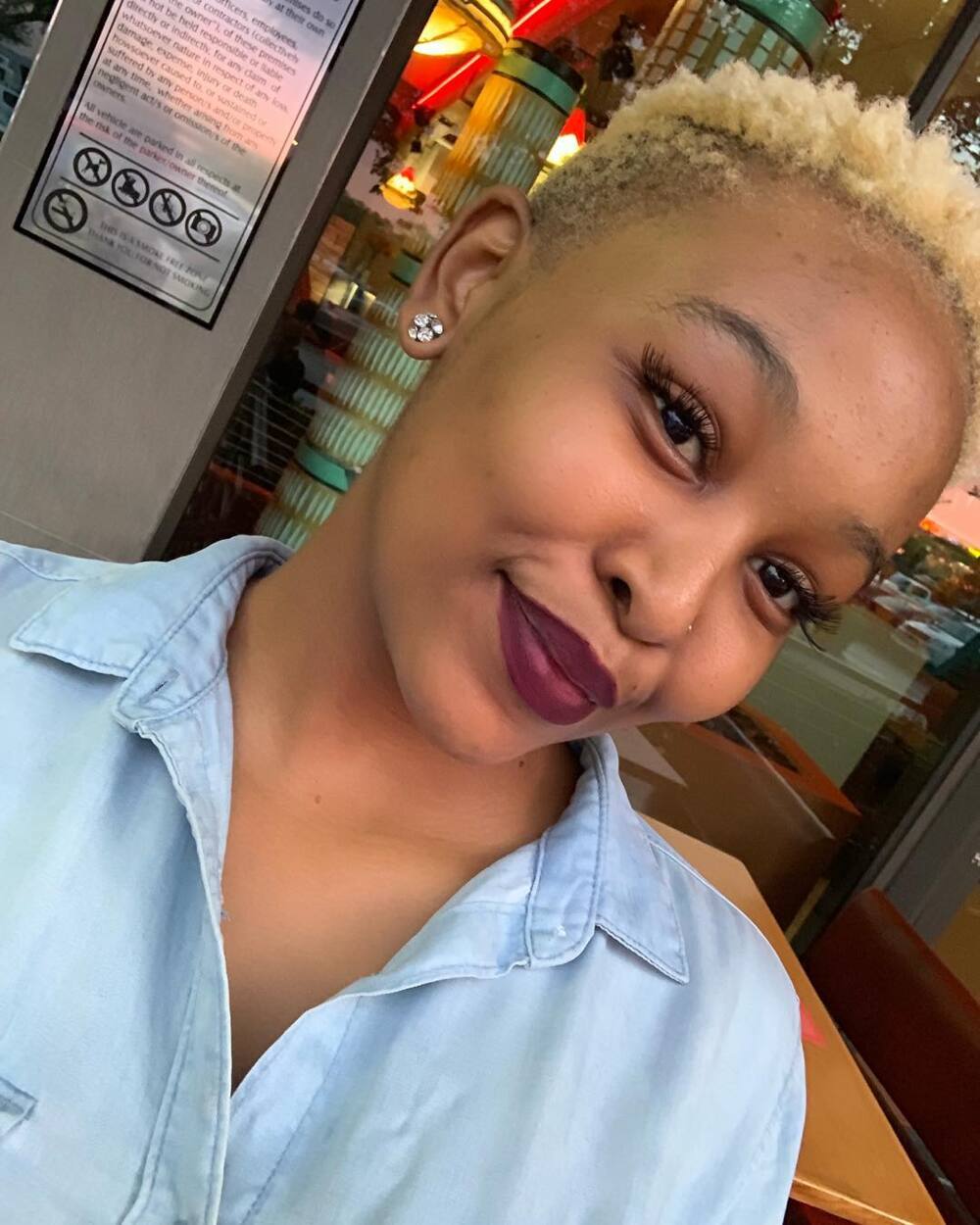 How old is Eunice from Skeem Saam?
She is 20 years old. Eunice from Skeem Saam age is real because she never fakes it. The star was born on 1st March 1999 in Seshego Zone 1. Seshego is a township that is on the outskirts of Polokwane, Limpopo. In 2005, she started school at MP Malatjie Primary School, which is in Seshego Zone 8. She attended Capricorn High School in Polokwane later on and completed her high school in 2016.
Her mother, Mmatebu, was a teacher who also ran a sewing business, but she retired from teaching because of her diabetic condition. Oratile has an elder brother, Lesedi. Her mother and brother are 51 years and 32 years old as of 2018. They are her inspiration.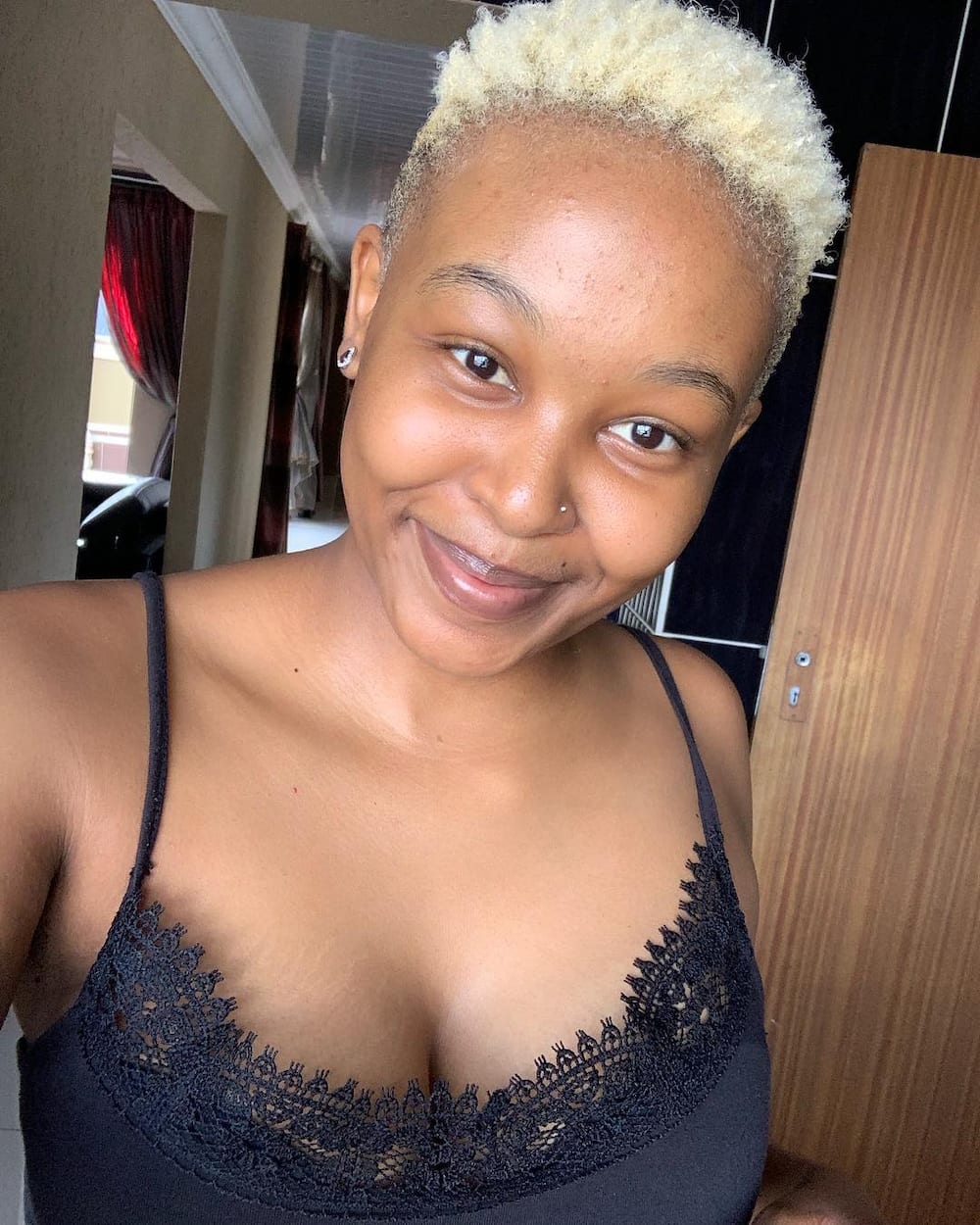 She revealed that she had plans of studying industrial psychology, but after playing Eunice on Skeem Saam, she changed her mind. She also mentioned that she desired to get her acting degree first before the industrial psychology degree because she wanted to take up acting as her full-time career. She also wanted to attend Africa Film Drama Art (AFDA) School to study a Bachelor of Arts degree in live performance. She said:
I will study industrial psychology after getting my acting degree. Acting is in my blood, and I want to do it full-time. It was not an easy decision to rule out industrial psychology because I love both fields.
The amazing actress is a firm believer in Christianity where she stated that,
People should never forget to pray each day. I am a Christian, and I believe that everything is possible through God.
'A diary of a Mad Black Woman' is her favorite movie. She said,
Because it shows how strong women can be, it shows how women can hold their own in this world and be in control.
The actress can drive and is pretty good at it. The humble actress loves dancing and singing. She pushes herself to become better because she attends classes at an academy in Polokwane.
READ ALSO: Mbuso Khoza songs, albums, genre, record label and more
Eunice Skeem Saam TV shows
The actress has not been on many TV shows. She has maintained the repetitive role of Eunice on Skeem Saam from 2010 and is doing great at it.
Is Eunice Skeem Saam pregnant?
Some actresses of the Skeem Saam drama like Amanda Manku came into the open about their pregnancies. Rumor had it that Oratile Maitisa was also pregnant in real life but that is not true.
Eunice Skeem Saam stunning Instagram photos
The diva is a fashionable and modest person. Her eye-catchy Instagram photos say it all. From her makeup, outfits, to her accessories, she has a good taste for trendy things.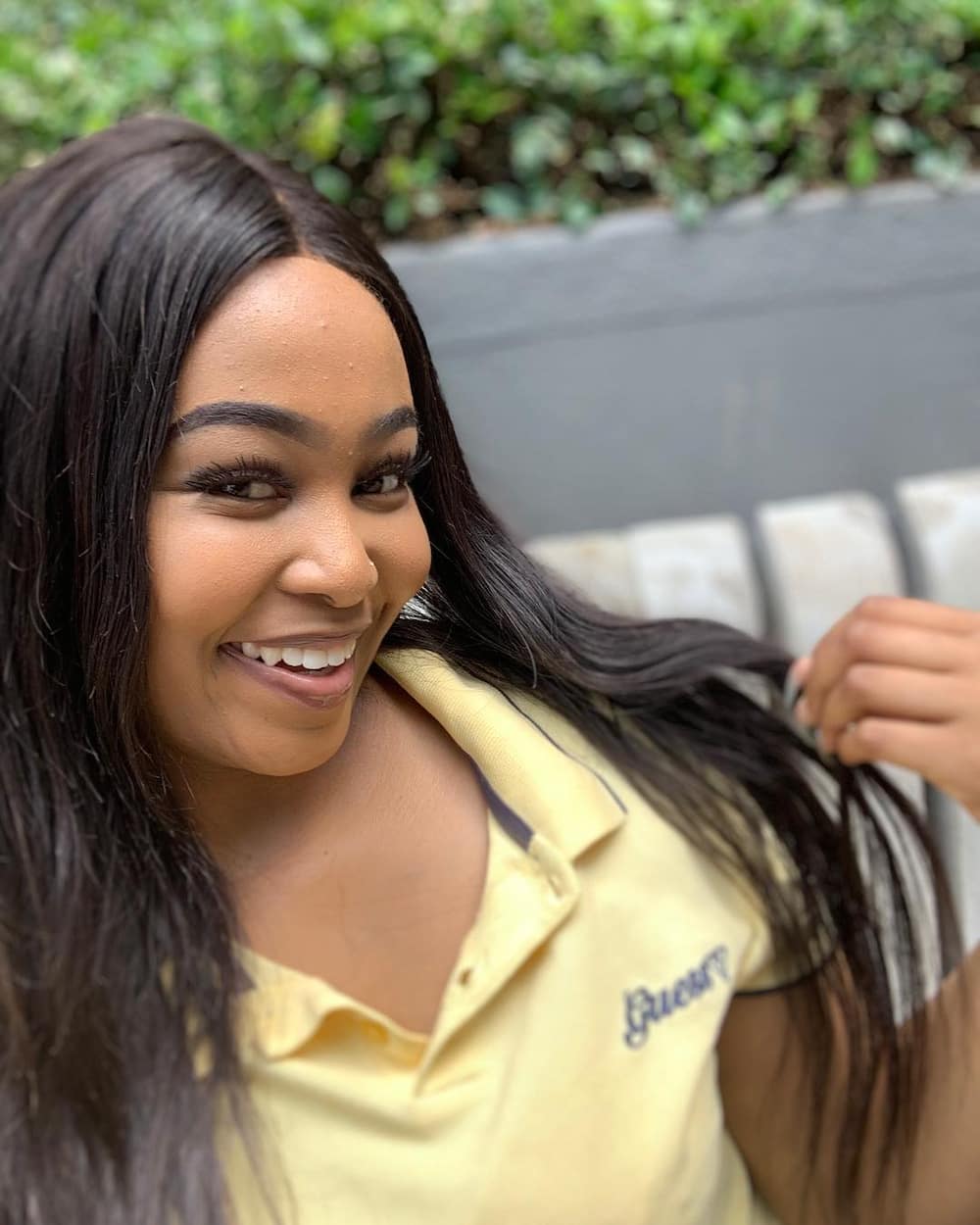 The beautiful Eunice Skeem Saam looking all glam in a lovely black-beaded top.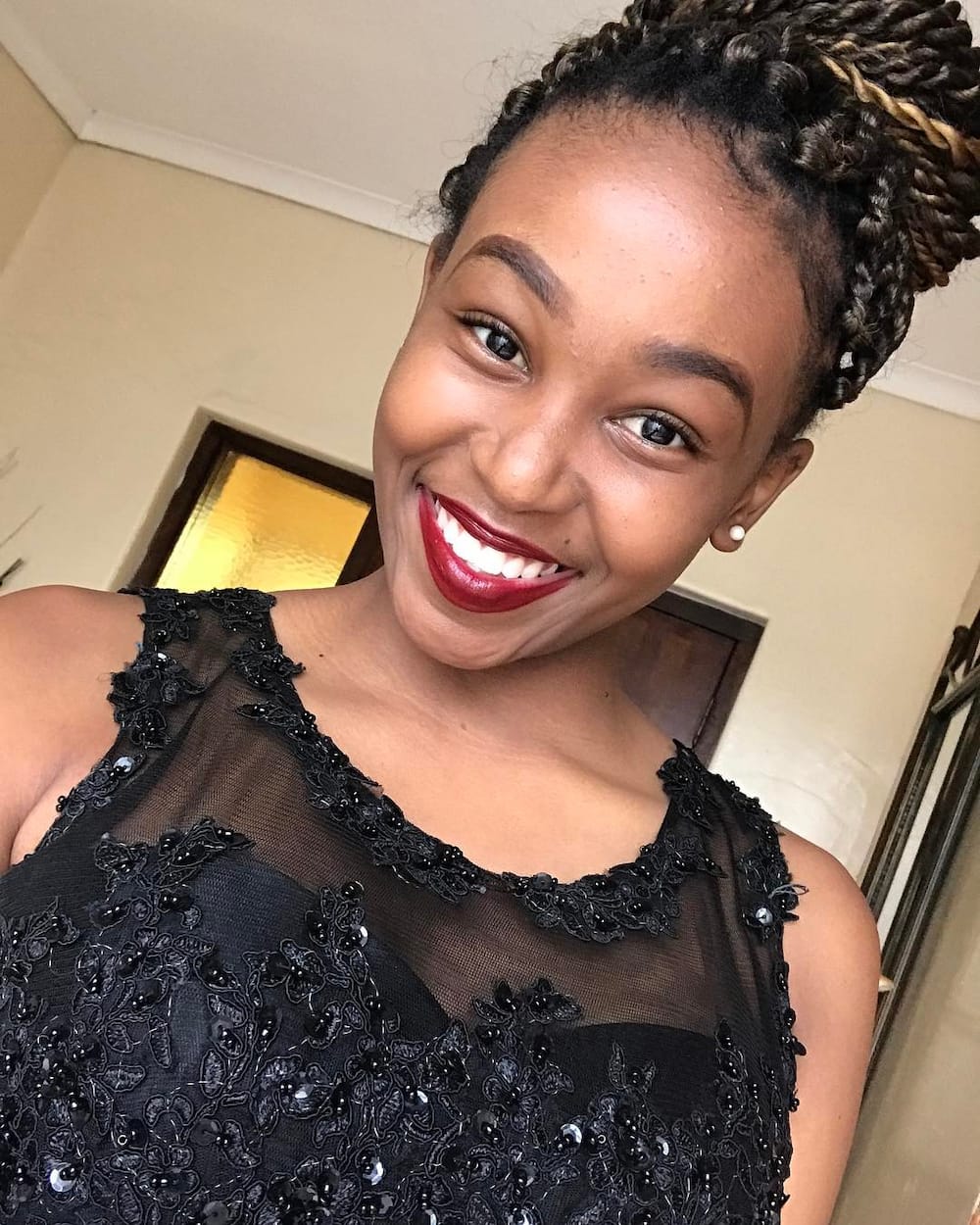 READ ALSO: Nolo Phiri age, children, stunning pictures, TV shows and Instagram
Eunice Skeem Saam has inspired her generation. She plays as a student, a nerd, a conservative person, and the best friend to Pretty (Lerato Marabe). Her real-life is an example worth emulating because she lives a quiet life that is free of scandals.
READ ALSO: Thickleeyonce age, real name, size, weight loss, swim wear, modelling agency, YouTube, shop and Instagram