Are you looking for the best family adventure during this holiday? I guess your search has come to an end! You should visit Two Oceans Aquarium in Cape Town. This place is suitable for all your family members. You will have fun. The experience is worth your money!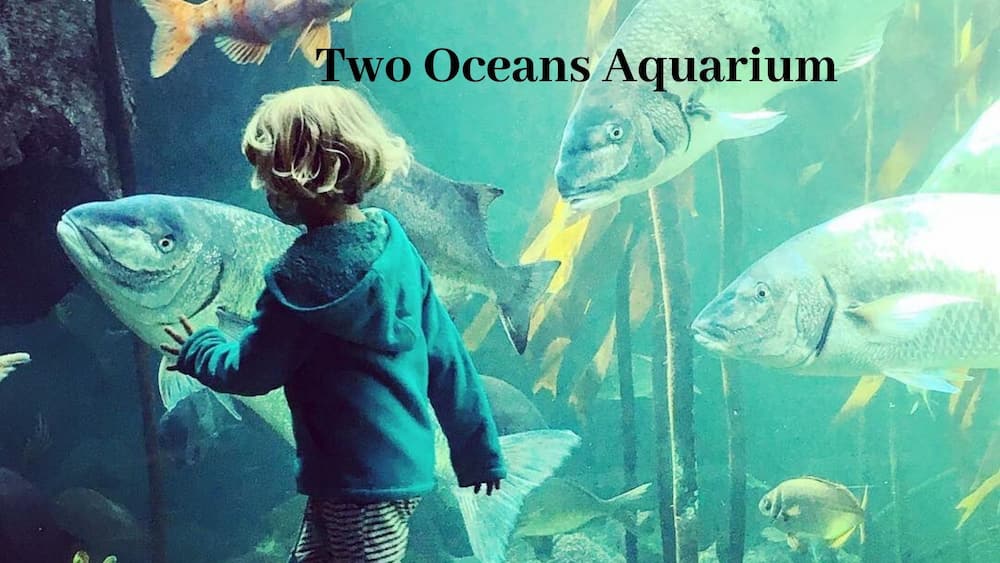 The Aquarium has more than 250 marine species. You and your loved ones will be able to see numerous marine creatures, including the ones you have never seen. This is a great place to experience nature's diversity.
Where is Two Oceans Aquarium Cape Town located?
The two oceans aquarium is located in Cape Town, South Africa, at the Victoria and Alfred Waterfront. There are lots of amazing underwater creatures you will see at the 2 oceans aquarium. You will see unusual crabs capable of crafting their armor, unique penguins, filter feeders, frogfish that changes color, turtles, ragged-tooth sharks, tall waving kelp fronds, among other hundreds of species. You can scuba dive and meet marine animals.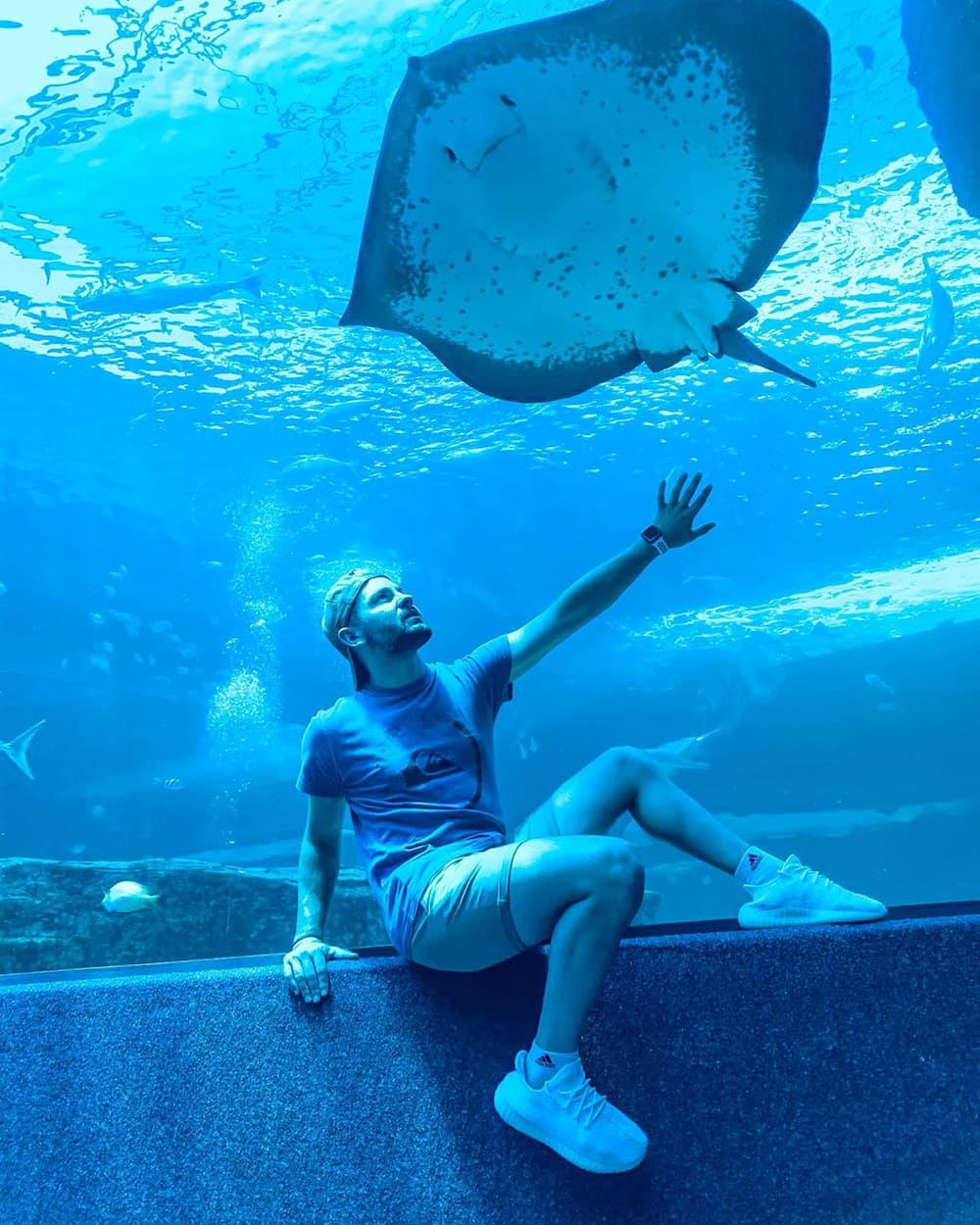 You will also get to understand various aspects of underwater species through presentations. There are usually four presentations:
Kelp Forest Exhibit;
I&J Ocean Exhibit;
Penguin Exhibit;
Predator Exhibit.
Two Oceans Aquarium prices
Their prices are fair and affordable. You can buy two oceans aquarium tickets online. The following shows how each group of people should pay. The rates will be applicable until 31st March 2020.
Adults – R185;
Children (14 to 17 years) – R140;
Children (4 to 13 years) – R90;
Kids below four years – Free;
A South African pensioner – R140 (Have a valid South African pensioner card);
A South African student – R140 (Have a valid South African student card);
Free entry for South African nationals on their birthdays (show valid identification card).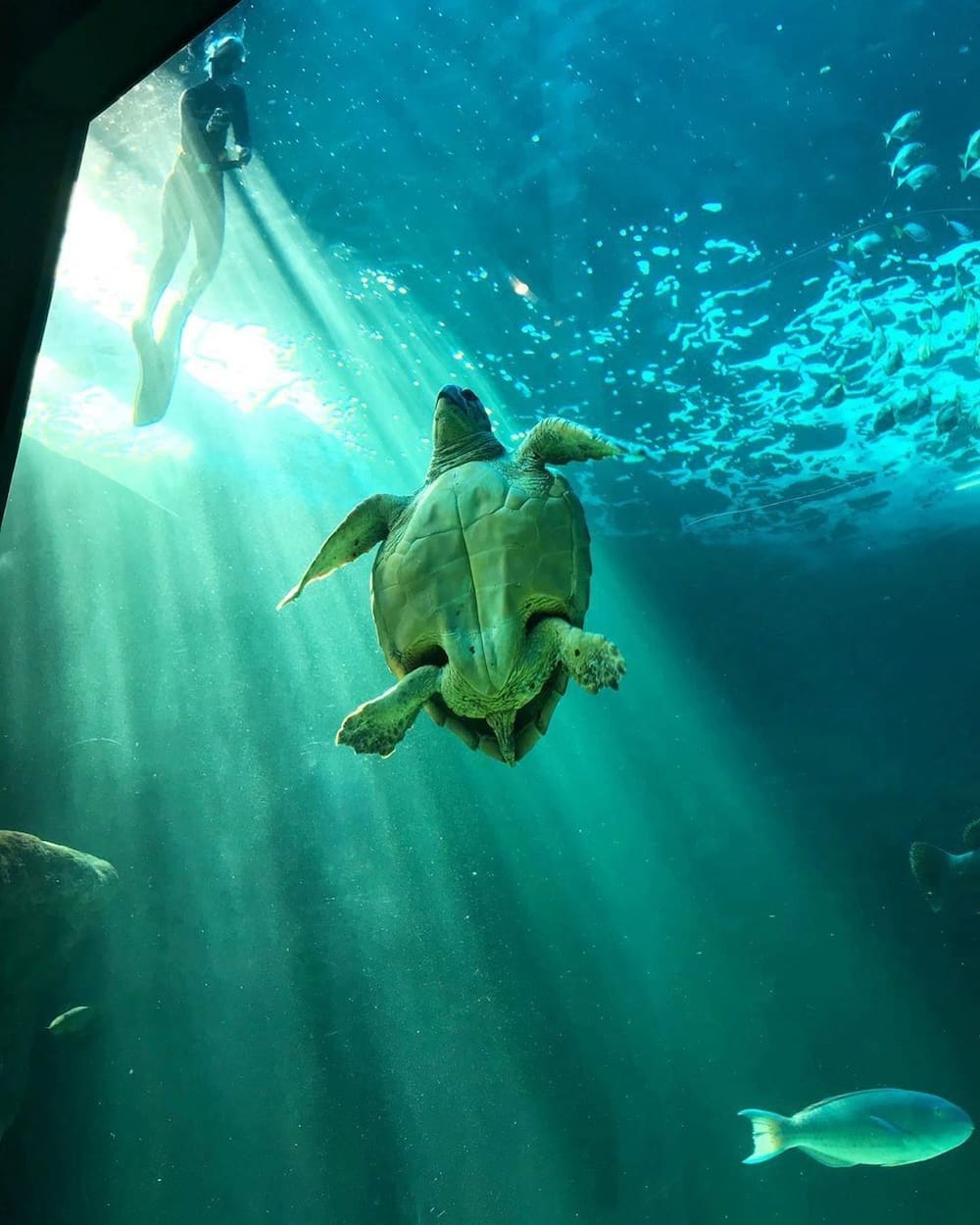 Once you purchase an online ticket, it will be valid for only three months. Your ticket can only be used once. In case you want to use the same ticket for different visits on the same day, ensure your hand is stamped. You can also purchase a membership. As a member, you will enjoy other benefits provided at the Aquarium.
Two Oceans Aquarium parking
There is ample parking space. You can conveniently park in Portswood Square, where you will have to pay non-refundable parking fees. Free parking is available at the V&A Wharf.
Two Oceans Aquarium opening hours
This top tourist site opens every day all year round. You will never find them closed. During this holiday season, there will be extended opening hours running from 5th December all the way to 14th January. This will mean more adventure for your loved ones. You should expect to have a good time during the following opening hours:
9.00 am to 6.pm from 5th December to 20th December 2019.
9.00 am to 7.00 pm from 21st December 2019 to 10th January 2020.
9.00 am to 6 pm from 11th January to 14th January 2020.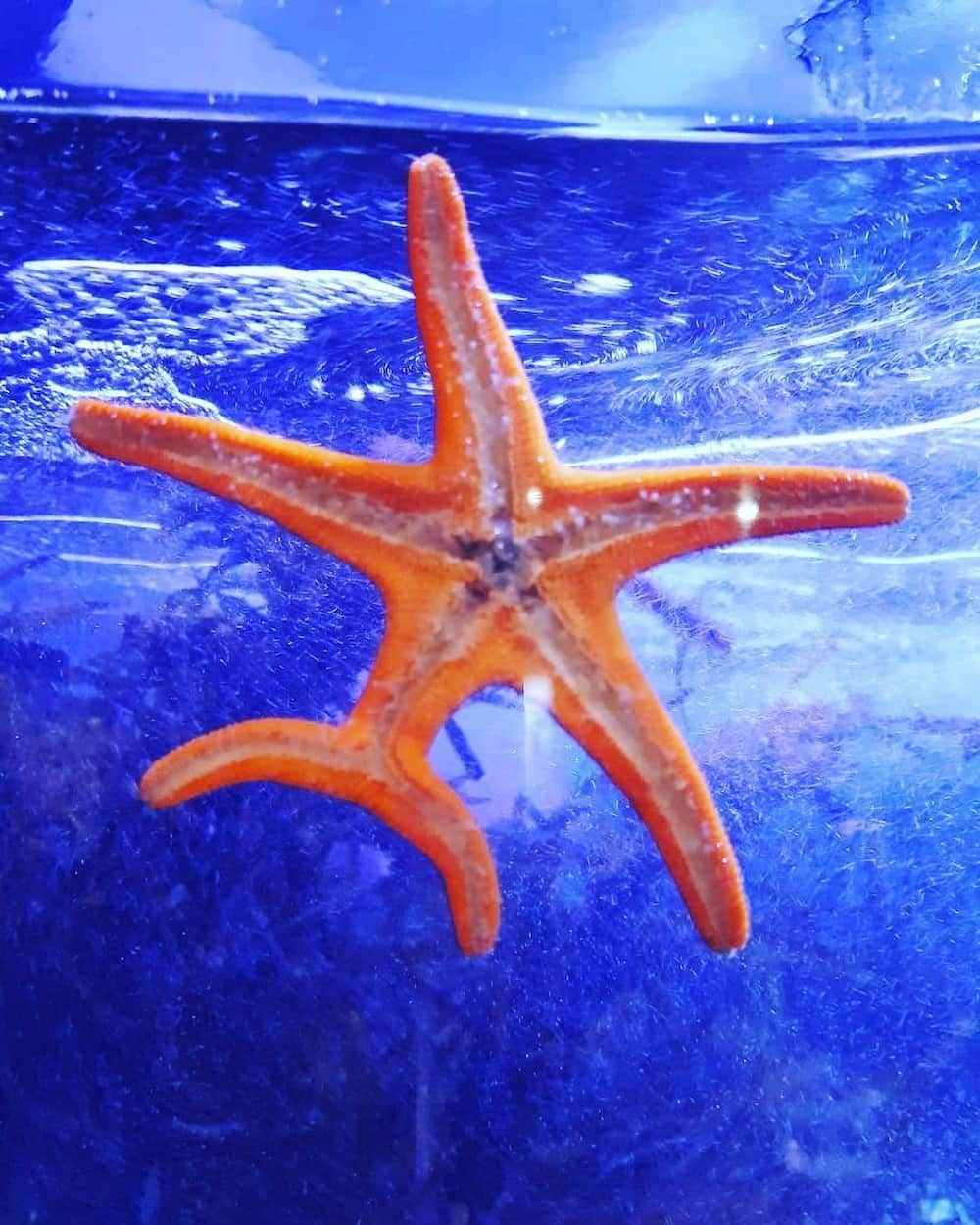 There are a lot of activities packed for a full day, as well. The following timeline shows at what time each event will be taking place.
10.30 am – Have fun at the I&J Children's Play Center while watching a puppet show.
11.30 am – See the feeding of penguins.
Noon – Time to feed at the I&J Ocean exhibit.
1.00 pm – Dive feeding in the Kelp Forest Exhibit (Happens on Monday, Wednesday, and Saturday). There are presentations on Tuesdays, Thursdays, Fridays, and Sundays.
1.30 pm – Puppet Show will be happening at the I&J Oceans Exhibit.
2.00 pm – Feeding in the I&J Oceans Exhibit led by a diver.
3.00 pm – Feeding ragged-teeth shark in Predator Exhibit, only on Sundays.
3.30 pm – I&J Children's Play Center will have a puppet show.
All-day – Children craft and various arts.
Two Oceans Aquarium logo and photos
South Africa has a lot of beautiful places to visit. The aquarium is one of such spectacular places. Here is what you should expect to find in pictures.
You will get to see presenters feeding the marine animals.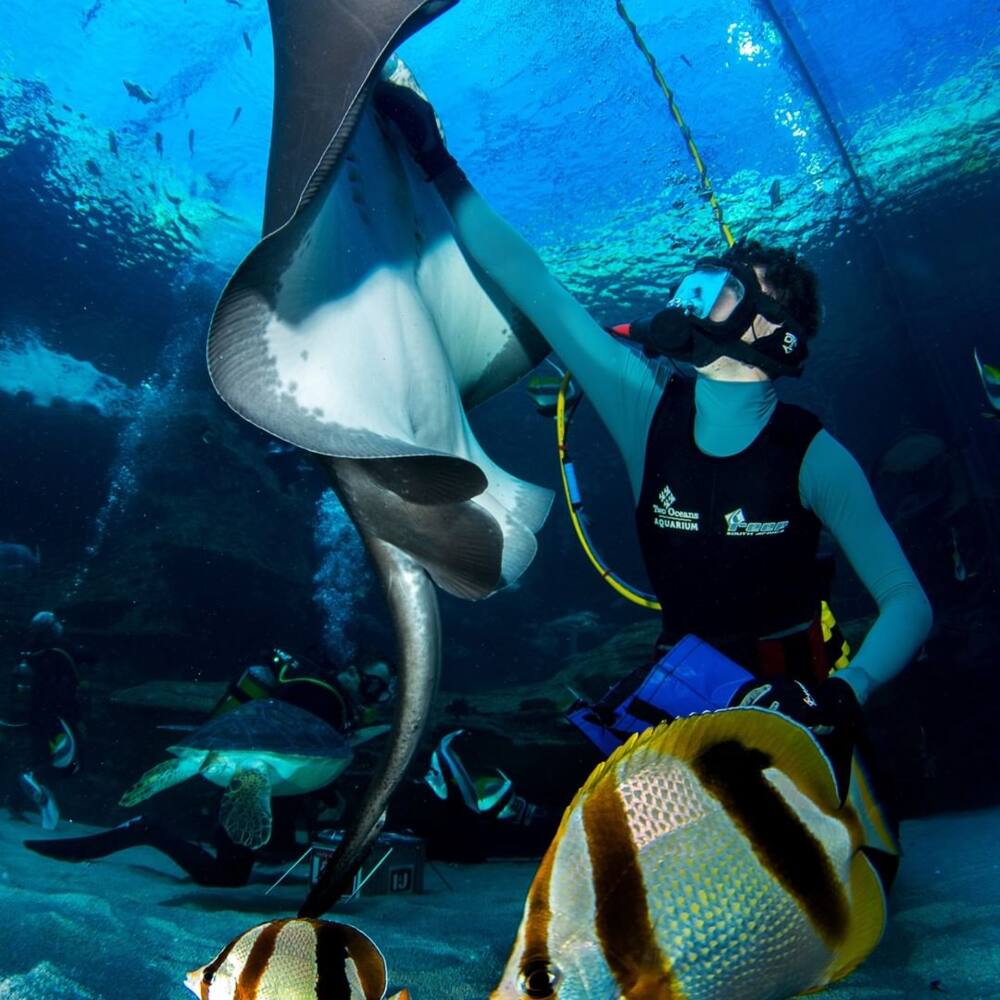 READ ALSO: What are Pretoria Zoo entrance fees for 2020?
Beautiful fish species that camouflage and change color.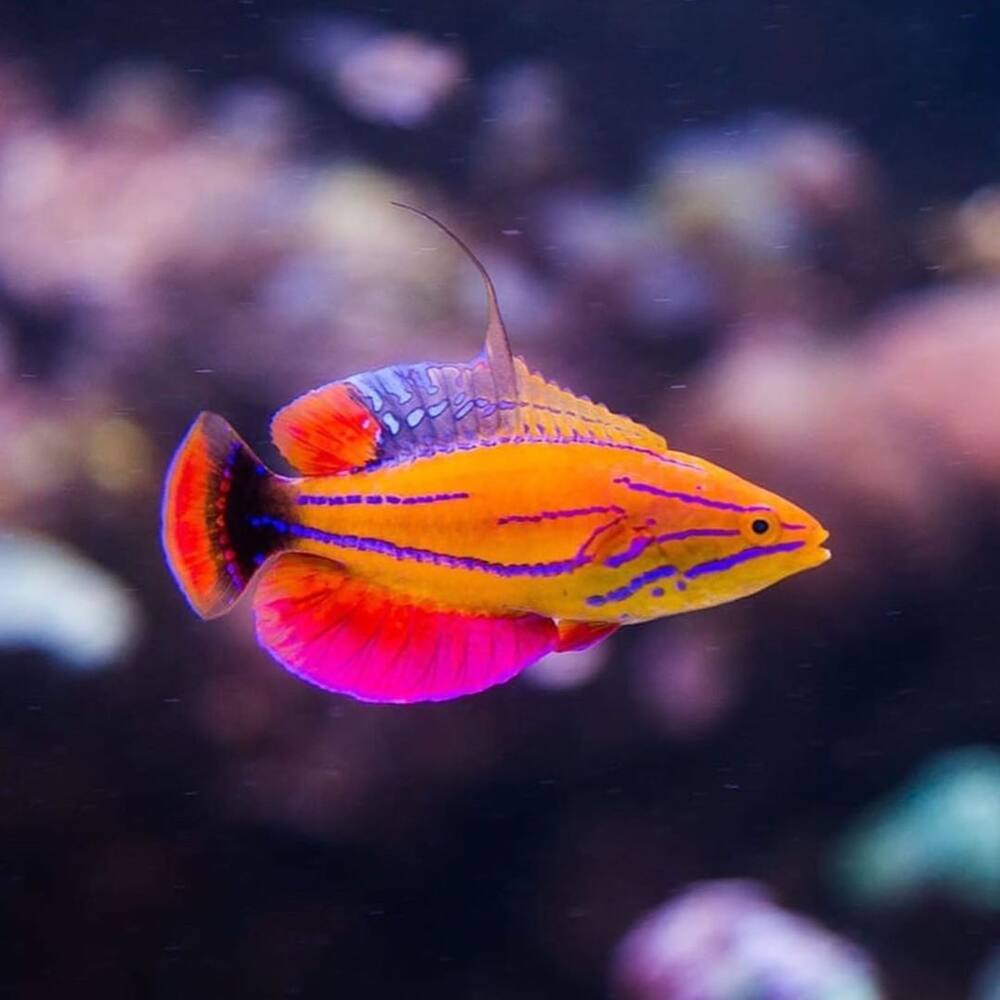 Get a chance to see the rugged-tooth sharks and learn how they keep their oxygen.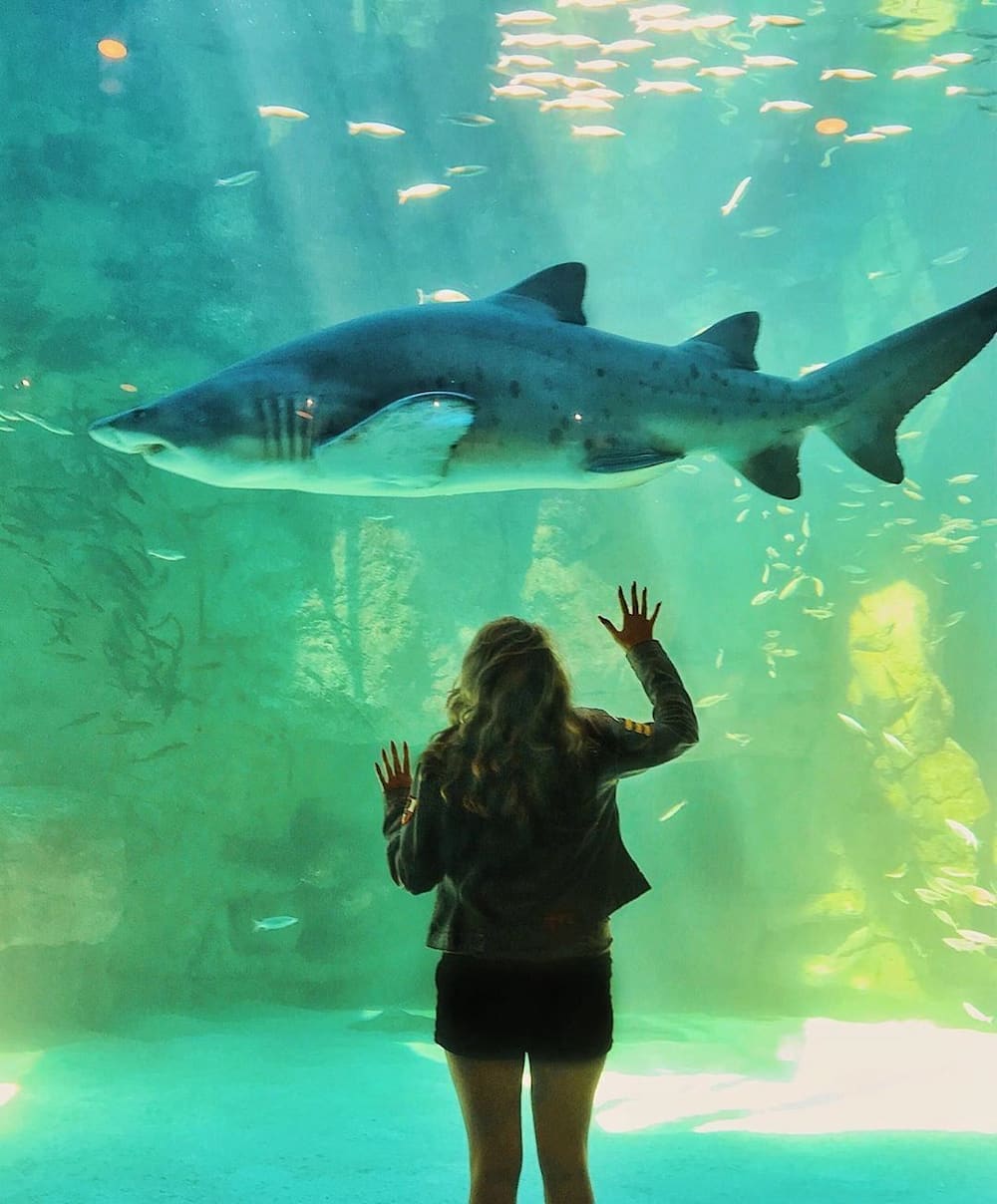 READ ALSO: Best mansions in South Africa 2019
Two Oceans Aquarium is among the leading attraction sites in Cape Town. You will have a fun-filled holiday if you visit it with your family. What are you waiting for? Purchase your ticket today!
READ ALSO: Road Map of South Africa: Find your location in South Africa easily