Rob Van Vuuren age, daughter adoption, family, parents, comedian, TV shows, movies, Instagram
Rob Van Vuuren is a multi-talented South African comedian who is well-respected in the South African entertainment industry. Rob doubles up as a professional actor, playwright, director of theatre productions, show host, dancer, to mention a few.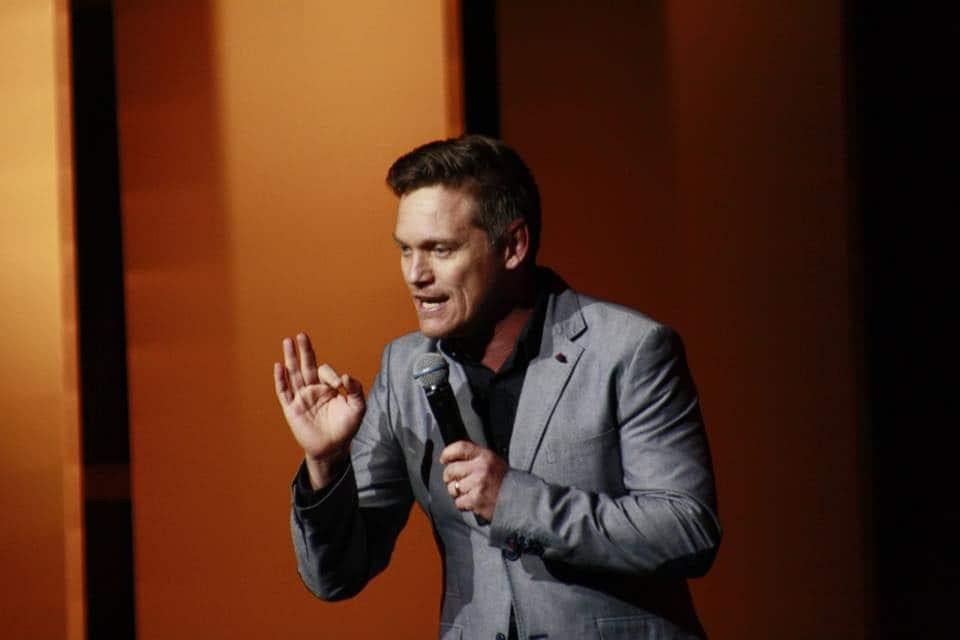 Profile summary
Birth name: Robert Craig Jansen van Vuuren
Date of birth: 26th March 1976
Age: 43 years
Place of birth: Nelson Mandela Bay, South Africa
School: Rhodes University (Drama)
Occupation: Actor, comedian, show host, voicing, and playwright
Rob Van Vuuren legacy as an actor, a stand-up comedian, author, and playwright has had him celebrated as one of the most consistent celebrities in Mzansis film, play, and TV productions. As a result, he has massive followers and a list of awards for his talented nature. Below are more interesting facts about Vuuren.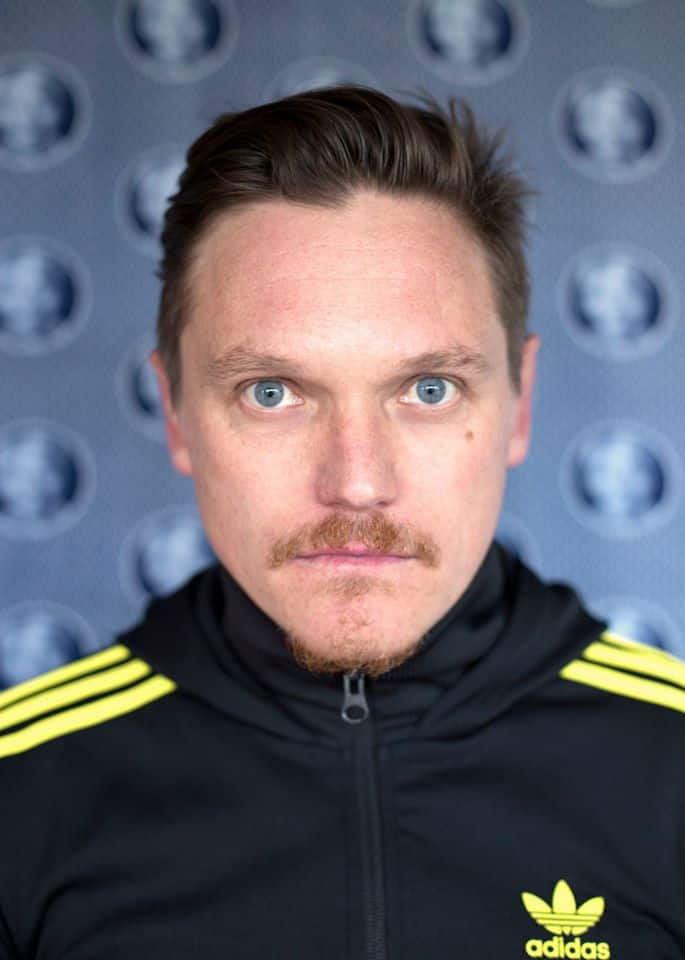 READ ALSO: 120 best jokes ever- Warning, no holds barred!
Age and family
A 43 years old successful actor, Rob Craig Jansen was born by his mother, Judy Mannering, in the city of Port Elizabeth (PE) on 26th March 1976. He has a brother and a sister named Jo. The actor comes from a humble background, as most of his comedies are based on his real experiences.
High school and campus education
During Van's interview with Anele dubbed "Real Talk with Anele", he stated that he started his primary education at Lilyfontein. He later joined Maritzburg College for his high school studies graduating in 1993. In campus, he was a Drama student at the Rhodes University. He graduated in 1997.
Acting: what was Vuuren's inspiration for acting?
Rob's inspiration for acting manifested while he was still a high-school teenager. While living with his family in Grahamstown, Rob was lucky to attend the National Arts Festival among other students. The excellent performance inspired him to make a lifetime decision of perusing art and acting as a career.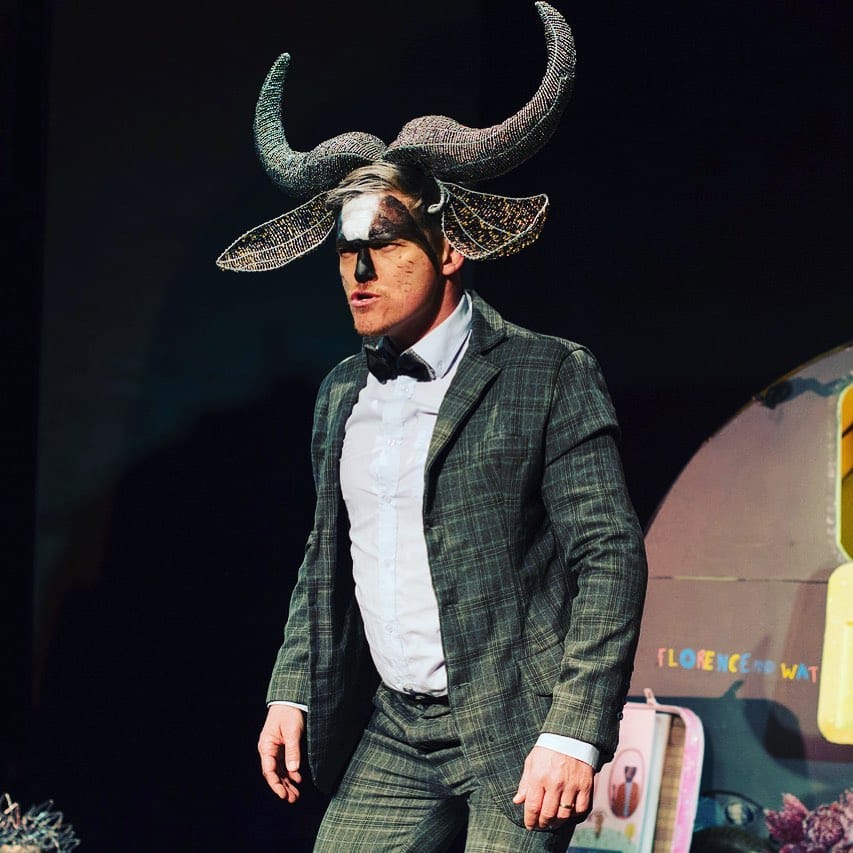 What's more, during his interview with Anele, the comedian confirmed that his mother had been a great support and mentor during his early decision of venturing into the performing arts. This is evident as he has attended the annual arts festivals 25 times in a row. In 2016, he was accompanied by his mom Judy Mannering to enjoy the different performances.
Filmography
Twenty years back, Rob happened to be in a cast of the thriller man-eating movie "Shark Attack 2" (2000). The film was a great success.
Three years later, he appeared in the movie "The Bone Snatcher" and the film "Adrenaline" (2003). In the year 2006, he made a significant impact in the Mzansi entertainment sector through the South Africa Broadcasting Center 2 TV show "The Most Amazing Show". Rob acted as "Twakkie" while his co-actor Louw Venter acted as "Corner".
The comedy show's premiere season resulted in great acceptance and positive reviews by critics and followers. As a result, the Rob Louw actor duo released a second season in January 2007. Some of the greatest Rob Van Vuuren movies include:
URBO: The Adventures of Pax Afrika (2007-2009)
The Devil's Whore (2008)
Spud 2: The Madness Continues (2013)
Mandela Long Walk to Freedom (2013)
Stone Cold Jane Austen (2015)
Shepherds and Butchers (2016)
Final Solution (2001)
Adrenaline (2003)
The Bone Snatcher (2003)
Die Rosenzüchterin (2004)
Straight Outta Benoni (2005)
Bunny Chow: Know Thyself (2006)
Footskating 101 – The Movie(2007)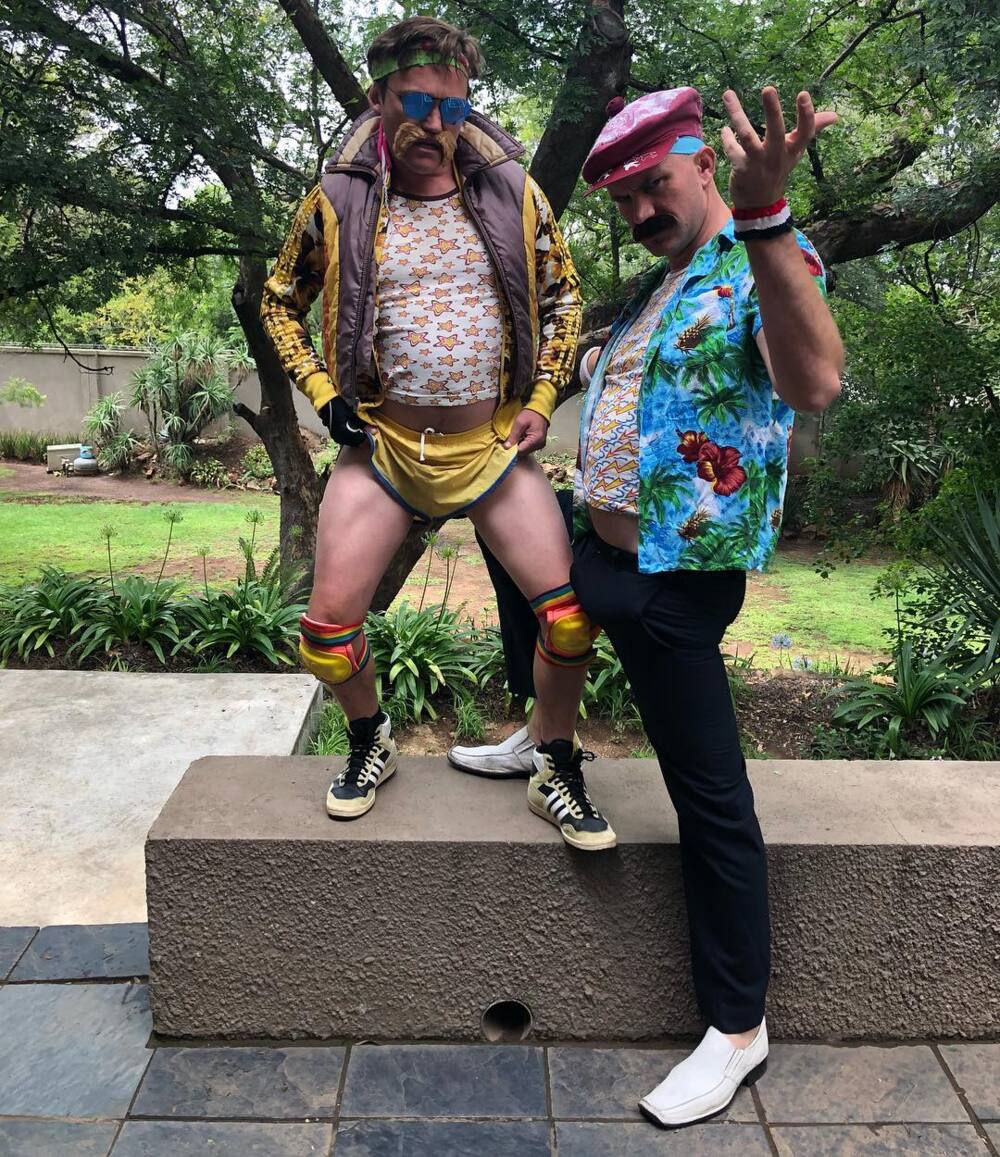 READ ALSO: Fans discuss who is the funnier comedian - Trevor Noah or Kevin Hart
Television series
Some of his memorable and interesting television series include the 2019 Frant, Blood Drive (2017) to mention a few.
Is Rob Van Vuuren Leon Schuster son?
This is a common question based on the hilarious movie Schuks! Your Country Needs You. In the film, the Mad Buddies star-comedian Leon Schuster, acts as Rob Van Vuuren father while Vuuren acts as his son Wayne. The plot of the films involves the father-son duo travelling and pranking different South Africans. The 2003 comedy film had great reviews.
Show hosting and MC
As a famous comedian, Vuuren has been on high demand by different corporate events to either MC or be the host and co-host various shows in the "Rainbow Nation". These range from:
Crazy Game's
South Africa Got Talent
The Most Amazing Show
Theatre plays
Vuuren's theatre productions continue to inspire more young and upcoming actors, as he has been doing theatre acting and production for over 25 years. Some of his original and commendable works include:
Mung
Tangkupa
Bangalore Torpedo
Brother Number
Electric Juju
The Most Amazing Show
Life achievements and milestones
Winning the 2008 5th season of Strictly Come Dancing.
During the 2008 South African Comedy Awards, he was a nominee under the category "Best One-Man Show". He went ahead to scoop the "Nando's Best Comic Performance by an Actor" in the same year.
He has a record-breaking presentation of 13 acts/shows at the Grahamstown National Arts Festival, the stand-up comedy section.
Winner of the Fleur Du Cap award under the category Best Supporting Actor for his role in "The Beauty Queen of Leenane".
A nominee of the Vita awards, Best Supporting Actor for his role in Birdy.
Awarded the 2011 Comics Choice Breakthrough Act Award.
He owns 2 Standard Bank Ovation Awards following his funny show Rob van Vuuren – Live and Pants on Fire.
Who is Rob Van Vuuren wife?
The comedian-actor is married to his lovely wife Amy Humphrey. The couple exchanged their vows on 30th October 2017 in Weaverville. The two met when Rob was in a volunteer program at Mercy Ships in 2014. After years of courtship, he proposed by taking Amy to a beautiful and romantic trip in Mzansi's Mtentu, Wild Coast.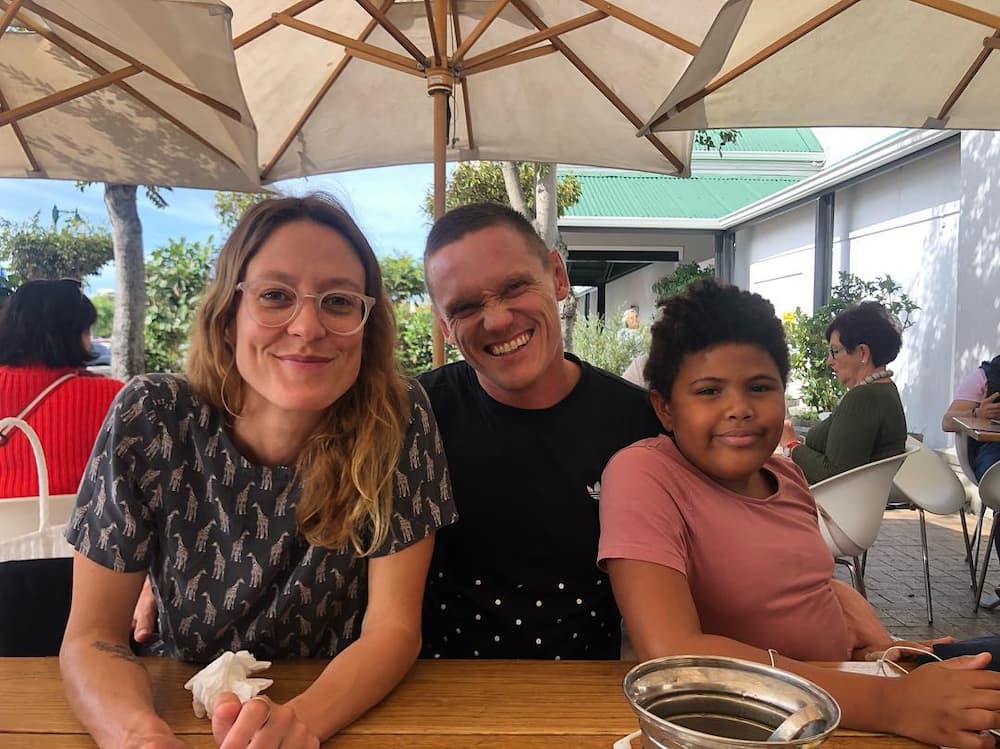 READ ALSO: South African chef, Benny Masekwameng, does stand-up comedy for the first time
Rob's adopted child
According to the comedian's interview with Pressreader, Rob and his wife had to adopt a colored-baby after they had medical troubles of getting a child. They chose a baby girl named Bijou, a name that means "Jewel" in French. When asked why they adopted a black baby, the comedian said that it was their choice.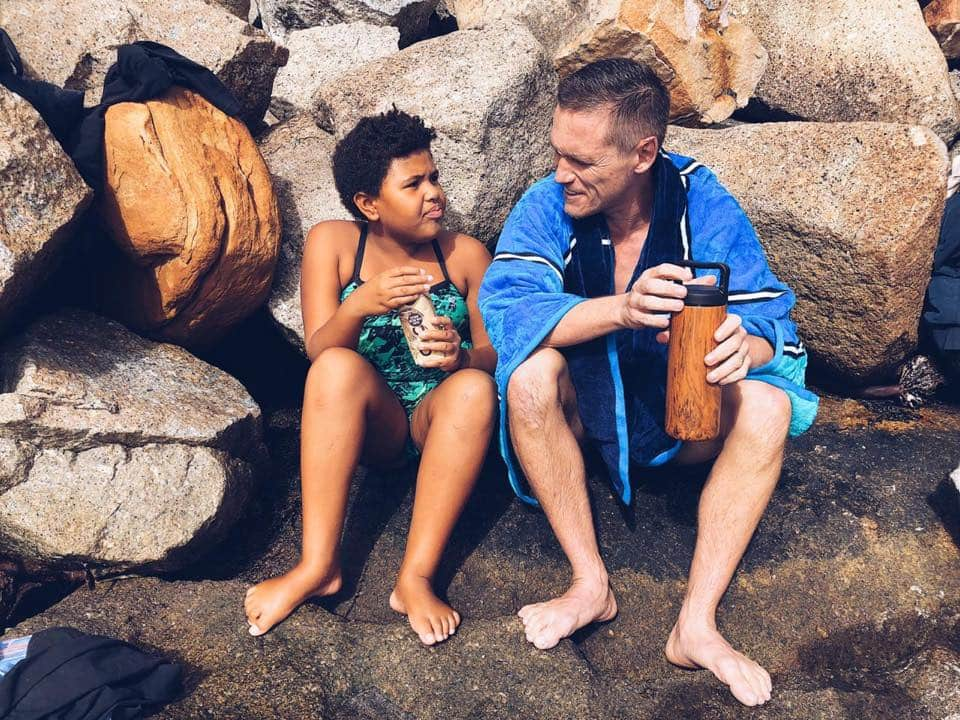 Rob Van Vuuren Instagram and social media platforms
As a celebrated superstar in Mzansi, Vuuren has a large number of followers through his social media platforms. By visiting his Instagram page, you will be able to see amazing photos, videos, and details about his personal life. These include his new shows, memories, events, where to catch him next, and family moments.He has over 63,000 followers on Twitter and over 3000 on Facebook.
From acting to being a professional comedian, Rob Van Vuuren has managed to secure a high profile in the South African performing arts and film industry. His creativity as an individual has earned him numerous awards and recognition, both locally and internationally. He sets the pace as the king of comedy, and we look forward to his new acts this 2020.
READ ALSO: 20 Funniest South African jokes ever
Source: Briefly News