Soli Philander is a renowned multitalented artist in South Africa. He has been in the industry for more than twenty years. Soli has won several awards as a comedian, television and radio presenter, columnist, actor, playwright, film director, and motivational speaker. Is he gay? Read on to find out.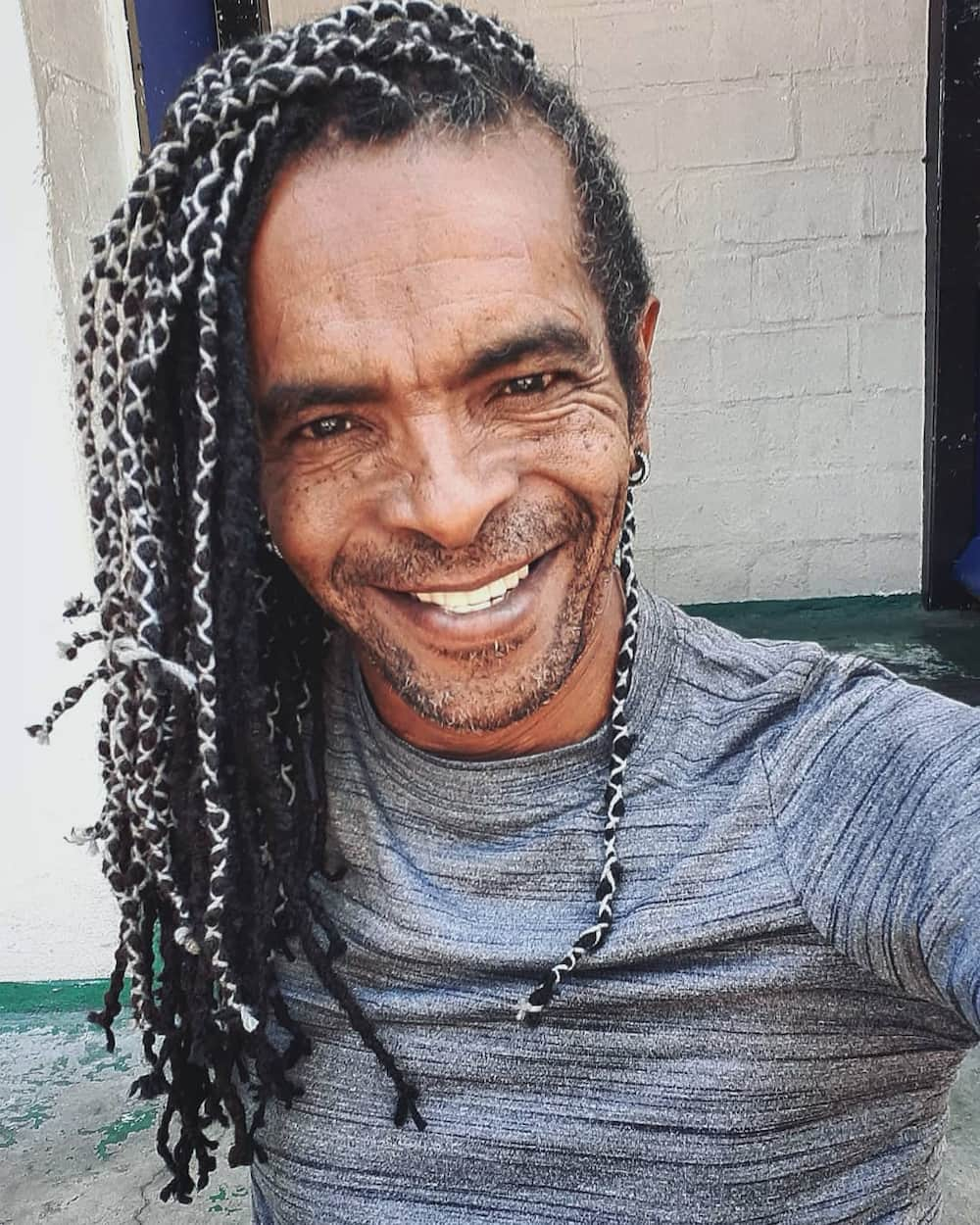 The star has a unique ability to pull the attention of masses whenever he performs. His exceptional comedy skills leave people's ribs aching from laughter whether he is on a theater stage, television, radio, at an event, or any other platform that is presented to him.
Soli Philander profile summary
Full Name: Soli Philander
Gender: Male
Year of birth: 1961
Age: 58 years
Career: Comedian, Television and Radio Presenter, Columnist, Actor, Playwright, Film Director, and Motivational Speaker.
Nationality: South African
Soli Philander biography
He was born at Somerset Hospital, V& A Waterfront, Cape Town, in 1961. Soli Philander age was 58 years as of 2019. He went to John Ramsay Secondary School in Bishop Lavis. His career kicked off when he accompanied a friend for an audition. At the audition, he stood in for someone, and he was given the part.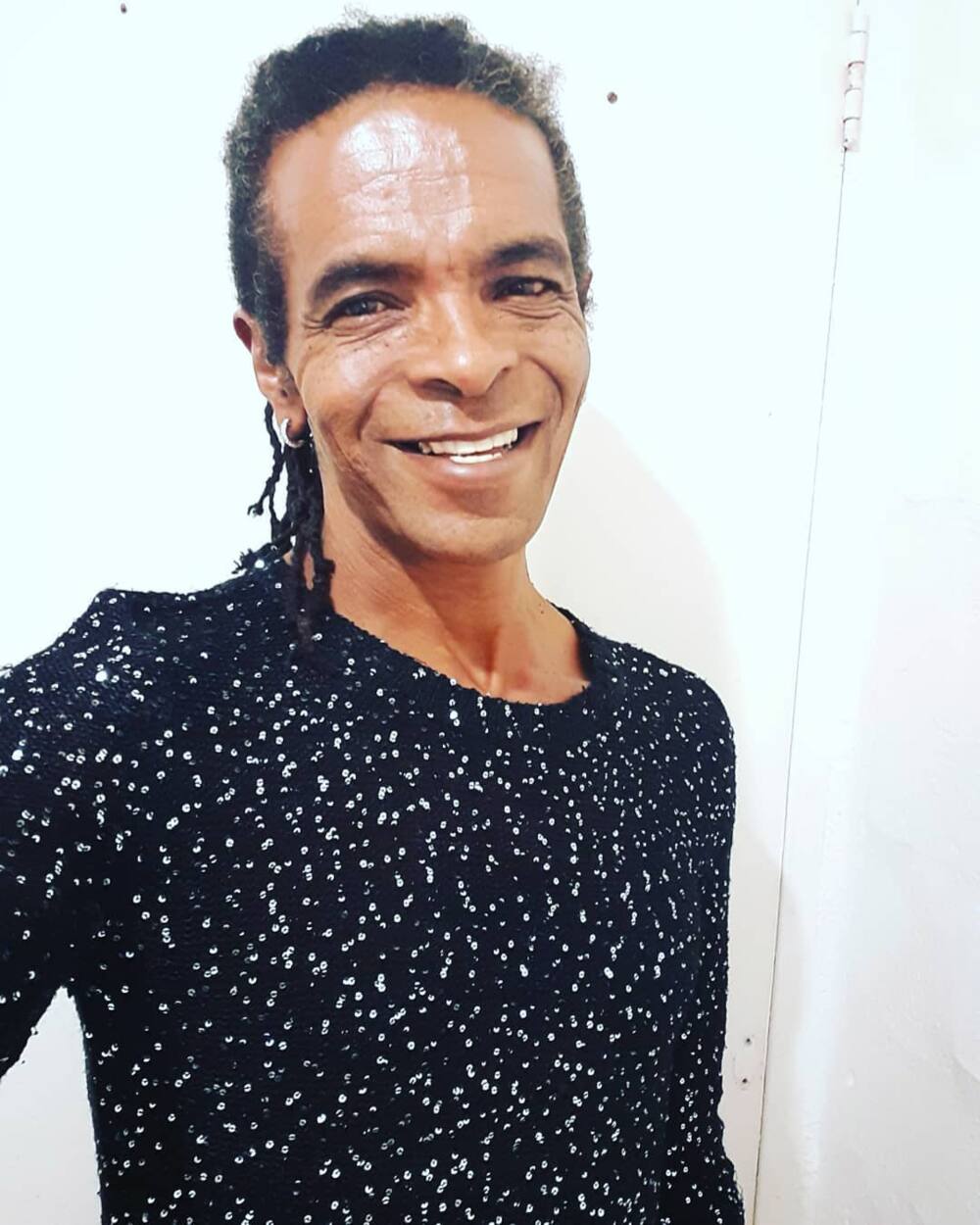 In 2006, his ex-wife's mother was killed by rapists in her home. His net worth is yet to be revealed because he keeps the information about his assets and earnings in secret.
Soli Philander family
He is divorced. He has four children with his ex-wife.
Who is Soli Philander wife?
He was married to a beautiful lady named Toni for thirty years. She was his manager until they divorced. Toni is the patron of The Friends of the Red Cross Children's Hospital. The couple met back at Club 58 in Hillbrow, Johannesburg, in the mid-1980s.
I met my partner in the early '80s at Club 58 in Hillbrow, Johannesburg. She was a friend of a good friend that had moved to Joburg from Cape Town. We went to a friend's flat and spent the night talking about our favorite movies and books until the sun came up and then went for breakfast. We were friends for almost a year before things got romantic.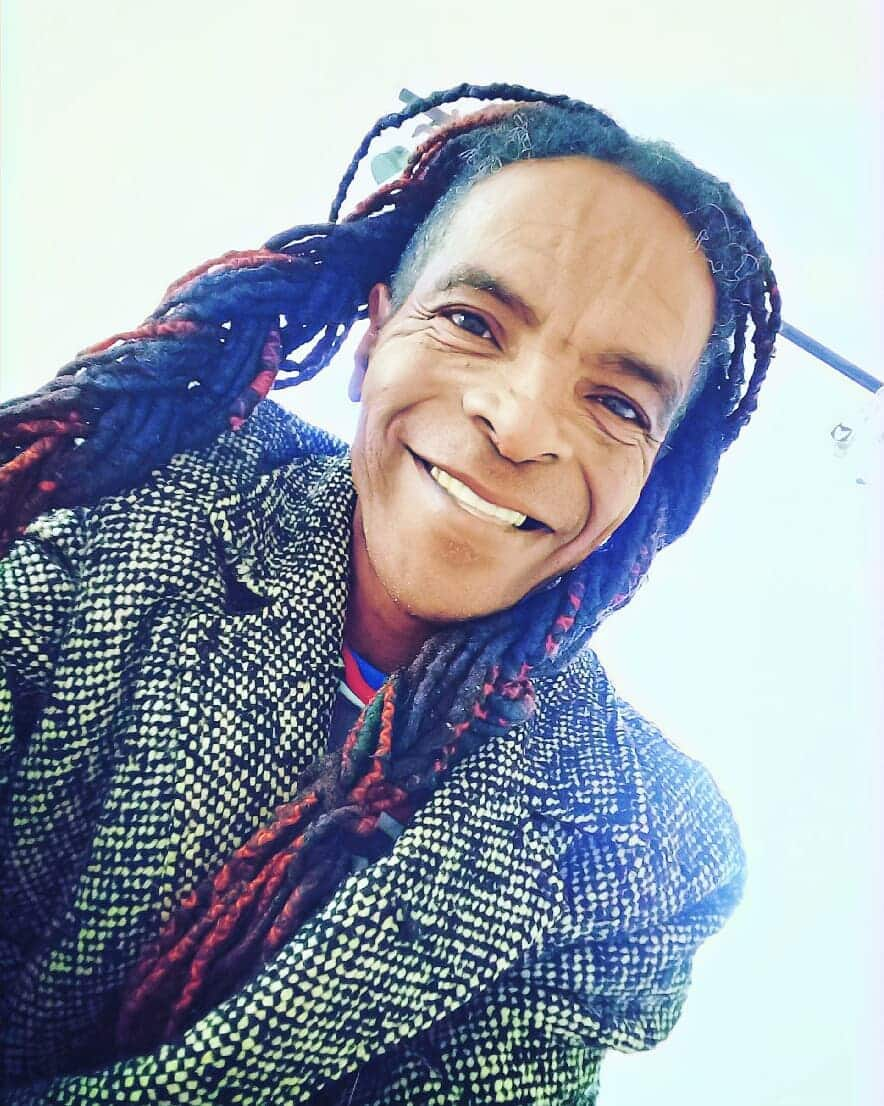 Soli announced their divorce on social media in 2015. He wrote:
Let me hasten to add that it is something I have chosen and that I acknowledge that I have wrought hurt and devastation on all fronts.
He added:
It is not easy accepting that I am the architect of such profound hurt, pain, and loss, but that I also know that this completely selfish and seemingly villainous act makes sense in my journey in life, my journey to myself, and the integrity of my life experience.
Rumours had it that he divorced his wife because he was bisexual, but he refuted the claims as false. Toni moved from their house in Rondebosch to Belhar after they separated. He wrote on his social media:
What's even more fascinating to me is how the accusation of me being a bisexual drug-abuser in an open marriage could possibly lead to me leaving my wife.
Let me be clear though, my leaving my wife had nothing to do with me being a bisexual drug-abuser in an open marriage. And no, I'm still not discussing the reason for my decision with you.
He later announced that he was bisexual publicly. Soli Philander daughter was proud of his bold decision.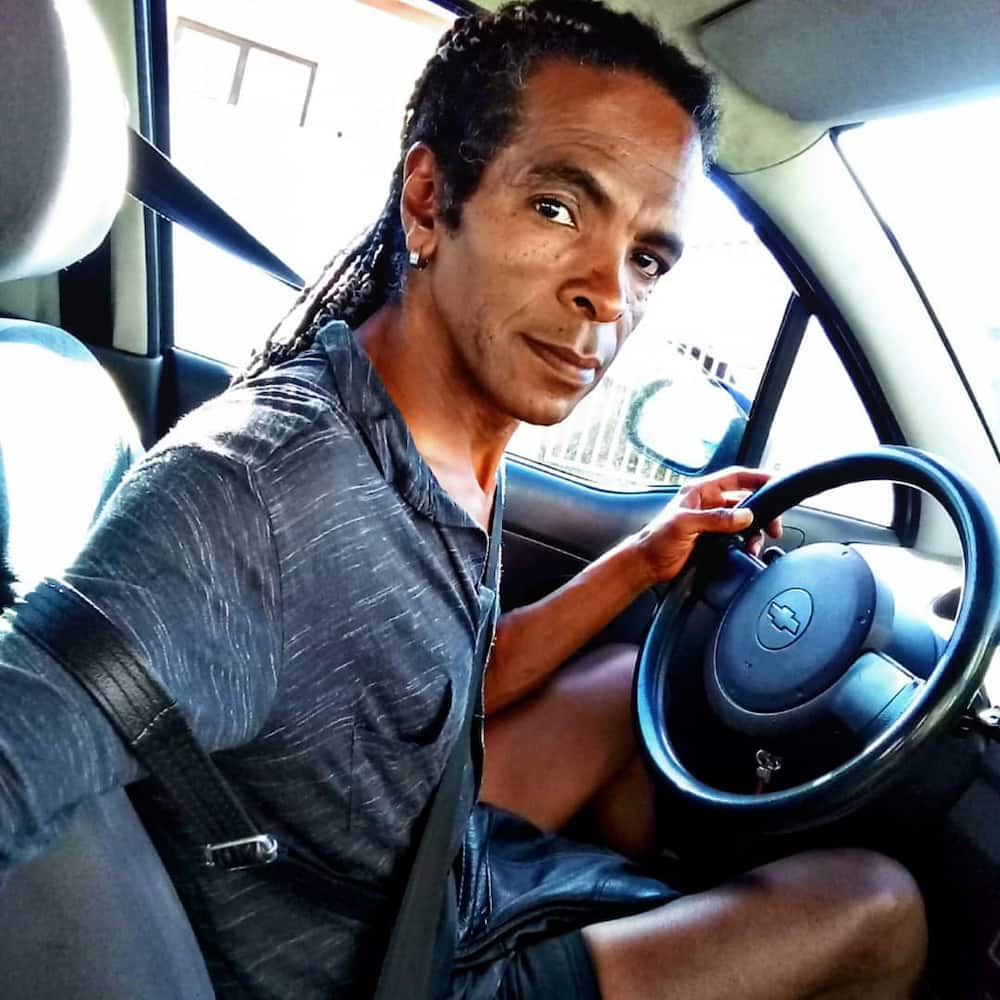 Soli Philander children
His children with Toni are Danya, Kyla, Caleb, and Ethan. They were parents by default to a girl named Lauren because her parents were unable to take care of her. The family had three dogs.
Career life of Soli
He has performed in key theaters in South Africa and internationally. He has been to America, UK, Namibia, Netherlands, Swaziland, and Sweden.
Philander's movies and theater performances
He has been a character in such movies:
Kaalgat Tussen die Daisies (1997)
Die Prince van Pretoria (1992)
Alec to the Rescue (1999)
The Diamond Hunters (2001)
Dias Santana (2016)
Hooten & the Lady (2016)
On SABC he has starred in a number of a series such as:
Off The Record, whose theme was about election politics.
He has acted in a multilingual drama series called Reflections.
He was a character in educational programs for children like Bospraatjies and Kideo.
READ ALSO: SK Khoza gushes over his beautiful bae, says he can be himself with her
The theater productions that he has featured in include:
Comedy Of Errors, Romeo and Juliet and Hamlet from Shakespeare
The Blacks by Genet
Waiting For Godot by Beckett
He has played roles in SA playwrights' performances like:
Just Like Home by Pieter-Dirk UYS
Wrong Time of Year by Robert Kirby
Kinkels Innie Kabel by Andre P. Brink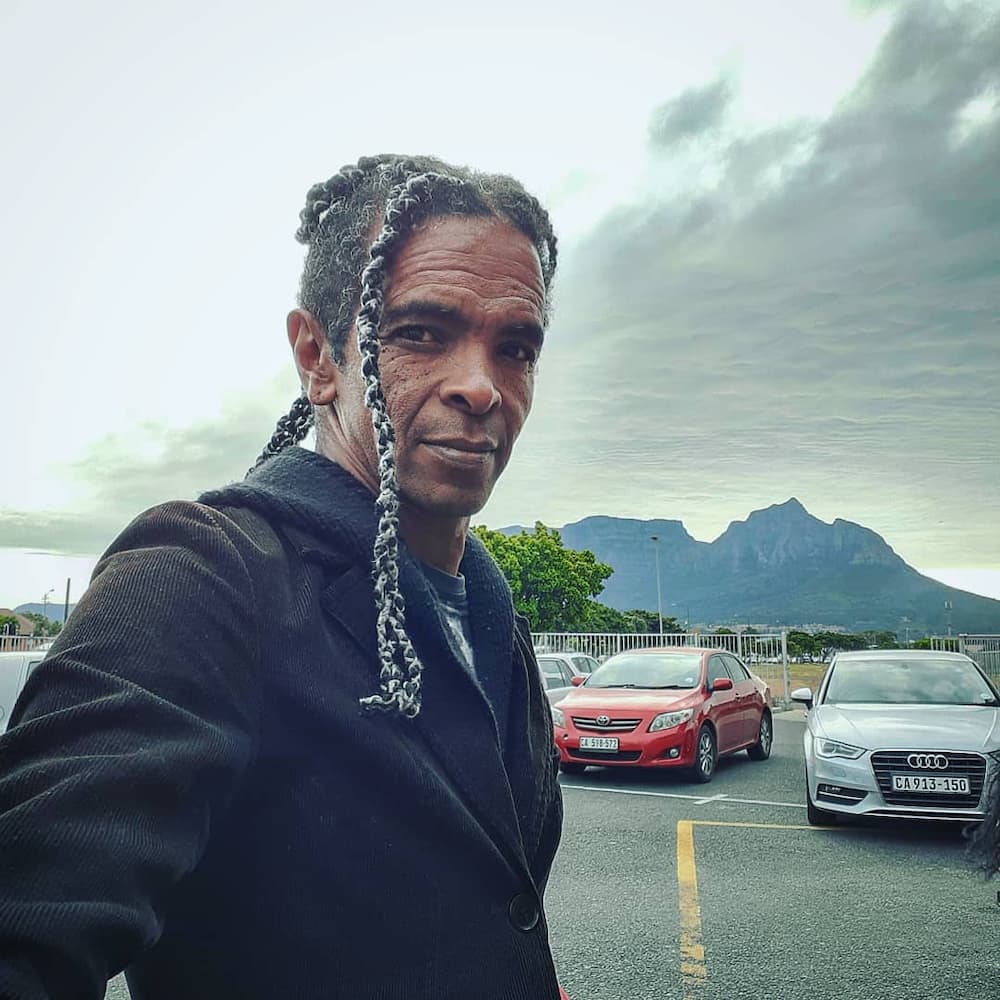 Productions that Philander has directed
He has directed several film productions including:
Arachnid
Pas De Deux
Boerlesque
READ ALSO: Sha Sha biography, real name, family, songs, albums, profile
In the children's theater, he directed different plays:
The Rain Queen
Jack and the Beanstalk
Songs and Tales from Africa
The films that he has directed are:
Kaalgat Tussen die Daisies
Prins van Pretoria
Road to Mecca
Soli as an MC and motivational speaker
In 2001 alone, he performed as an MC, motivational speaker, and comedian for more than forty companies in corporate events. Some of the corporate events that he has worked for are:
Miss Namibia Beauty Pageant
Huisgenoot Skouspel 2001
The Western Cape Anti-Racism Conference
The Sacp 80th Anniversary Dinner
The Ntva Stone Awards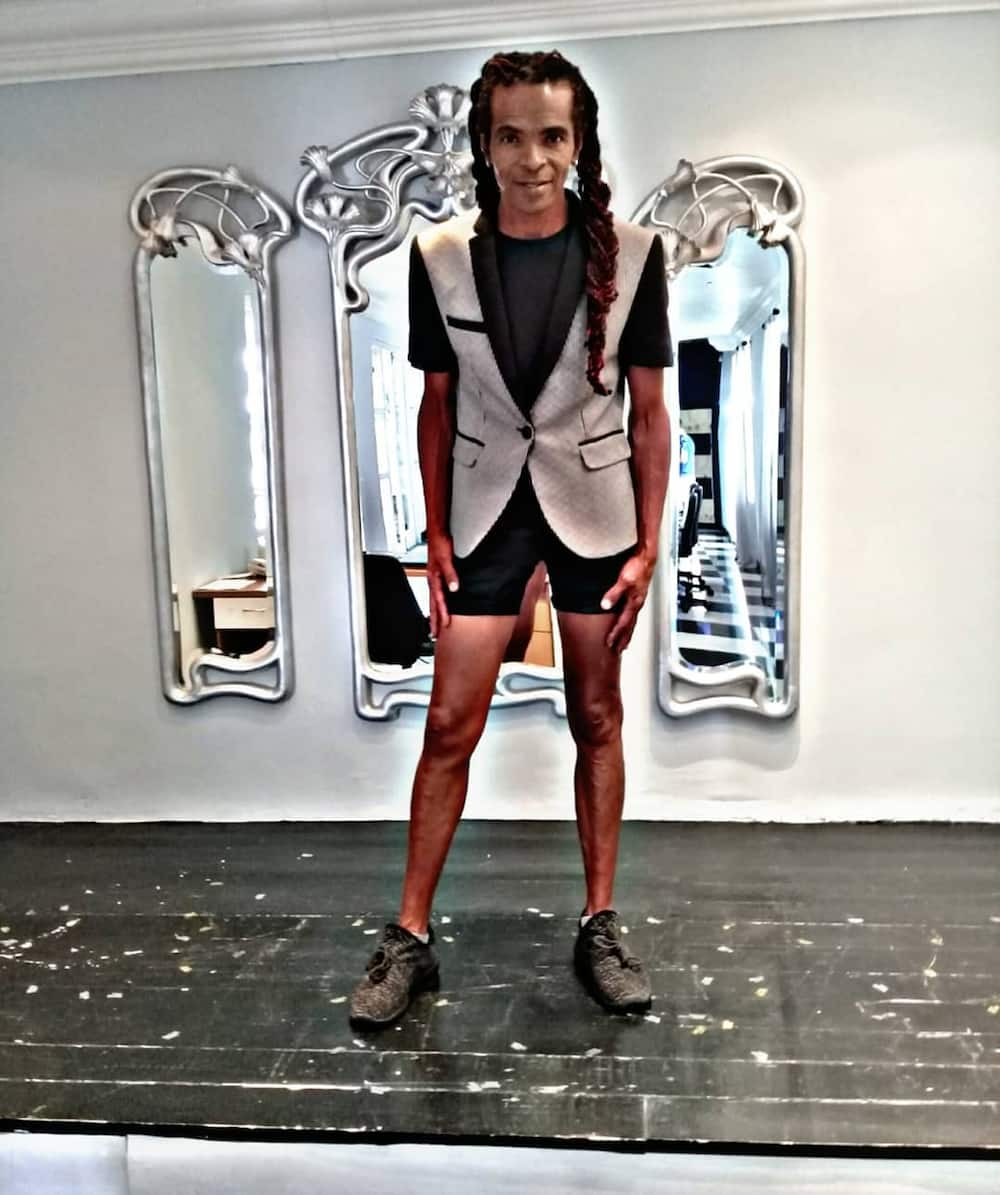 Soli's shows in theaters, television, and radio
Philander, the TV presenter, has hosted several shows:
Vat 'n Kans, a game show
Liriekeraai, a celebrity show that was both on Kyknet and M-Net
Exploring Southern Africa, a travel program on M-Net
He was a field reporter for Front Row, a program in a magazine
Soli has played roles or hosted comedy theater shows, namely:
People of the South
Lagnet
Punch Line
It's a Funny Country
READ ALSO: Kamo Mphela bio, age, songs, dancing, videos, profile
As a radio presenter, he has hosted several radio programs like:
Airborne, a talk show on Cape Talk/702
Gorrelpunt, another talk show on Punt Geselsradio
Sunday morning show on RSG
He was Basie in SAFM breakfast show with John Maytham
He played Fanie on Metro
He has also been on AM Live as Rosie
An internet radio show named The TimeOut Taxi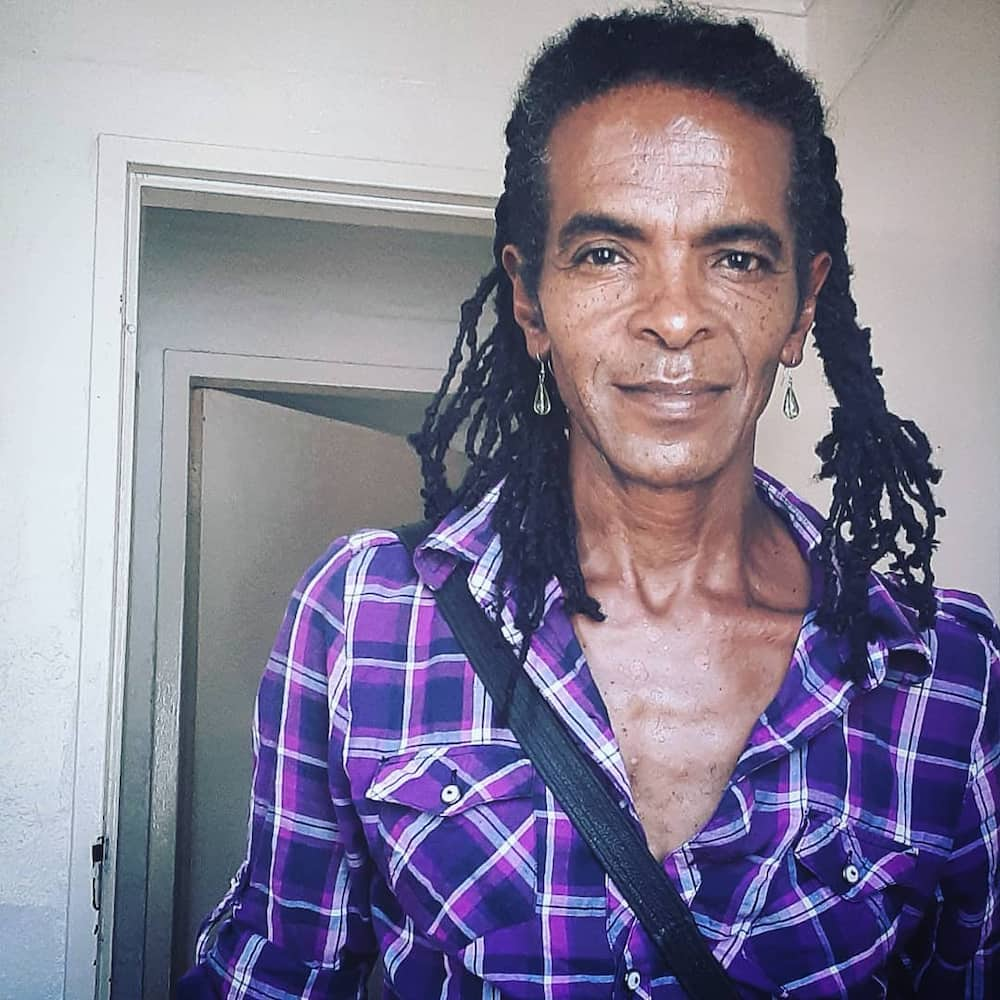 Soli the playwriter
His writings include:
Woeskroes, one of his shows that was made a film.
He was the author of Rosie September in the movie Take Two.
Soli is set to face the Grilling of a Lifetime in 2020
This year Soli has been appointed as the most special comedy legend by various comedians to face Grilling of a Lifetime.
Soli Philander is a personality to emulate. He has used his talents to achieve the best in his life. The artists' life is an encouragement to those who would love to follow his footsteps in the entertainment industry of South Africa.
READ ALSO: Full story of Ladysmith Black Mambazo members: where are they today?