The Queen Teasers: March 2020
No one wishes to waste his or her precious time watching a drama that has nothing special to offer. The Queen teasers, so far, have proven to be one of the best TV drama series that one can watch without regretting the time spent before the screen. Considering the professional delivery of the roles of The Queen cast, you will be eager to see what the end of the soapie would be.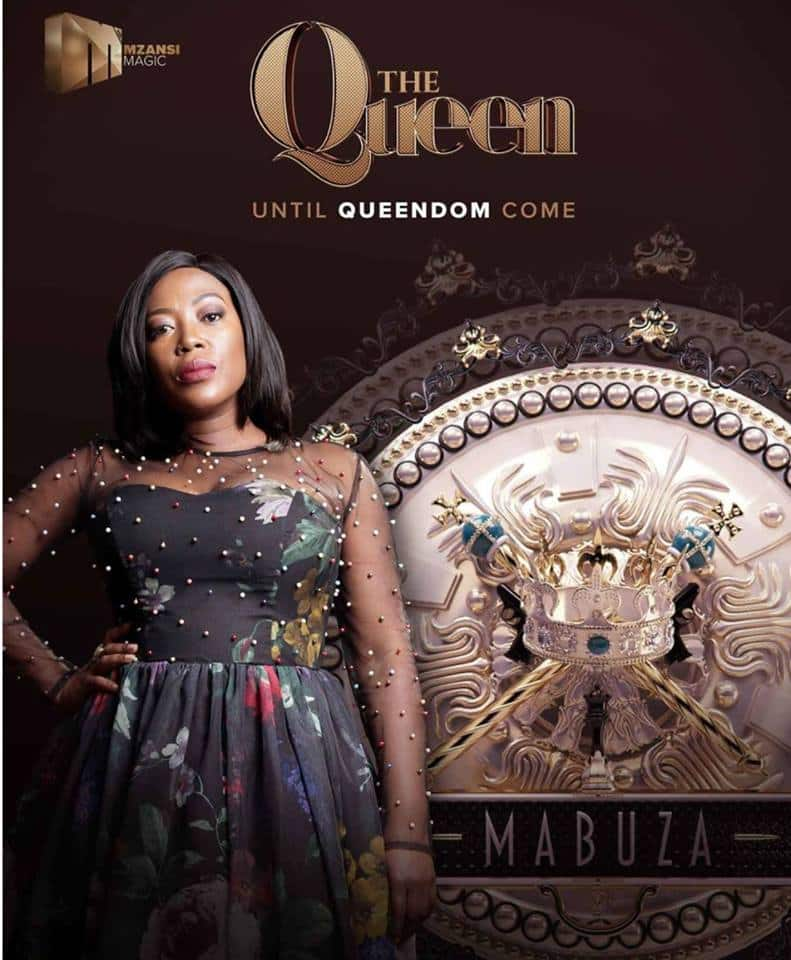 Whatever your expectations are when watching a drama series, teasers of The Queen promise to offer more. The scripting and dramatic elements in the series have made it a soapie series that an average South Africa does not want to miss. To have a better understanding of what this month's episodes hold for you, here are the highlights of what to expect before the official broadcast.
The Queen March 2020 teasers
Episode 156 - Monday, 2nd of March, 2020
Title: Who's Fooling Who?
Harriet plans to totally end the battle with the Therons, while the scheme of Sonnyboy endangers everyone. At the same time, Siyanda begins to suspect that Kagiso now has a fling with another because of his disappearance.
READ ALSO: Generations Teasers: March 2020
Episode 157 - Tuesday, 3rd of March, 2020
Title: I Am God
Harriet's ideas on how to get back at the Therons divide the Khoza family. Also, Sonnyboy ends up as the worst enemy of Tshepo and Goodness.
Episode 158 - Wednesday, 4th of March, 2020
Title: Trojan Harriet
Dingane and Harriet find themselves in the lion's den as Sonnyboy makes Tshepo go the extra mile.
Episode 159 - Thursday, 5th of March, 2020
Title: Saved By Meisie
Harriet receives all manner of unpleasant deals which are filled with surprises from the Theron mansion, while Tryphina considers backing out. The result of the ordeal that Tshepo goes through strains his relationship with Goodness.
Episode 160 - Friday, 6th of March, 2020
Title: Sheila's Day
Harriet works as fast as possible to escape the Theron mansion, and Goodness desires to amend things for Tshepo.
Episode 161 - Monday, 9th of March, 2020
Title: Things Fall Apart
Harriet unimaginably gets confined in the Theron mansion. At the same time, Skhumbuzo and Goodness rejoice over getting back on top, but it is worth finding if they have spoken too early or not. Would you say Schumacher feels the same way as Khumbuzile falls in love? Find out from this episode.
Episode 162 - Tuesday, 10th of March, 2020
Title: Back in Business
An important discovery made by Vuyiswa suggests an impending problem for the Khozas. Schumacher's love life seems to have trapped him.
Episode 163 - Wednesday, 11th of March, 2020
Title: Fabgirl
The Khoza mansion is visited by the police, while Gracious and Skhumbuzo waste their time and energy engaging in trivial activities regarding how to escape ending up in jail.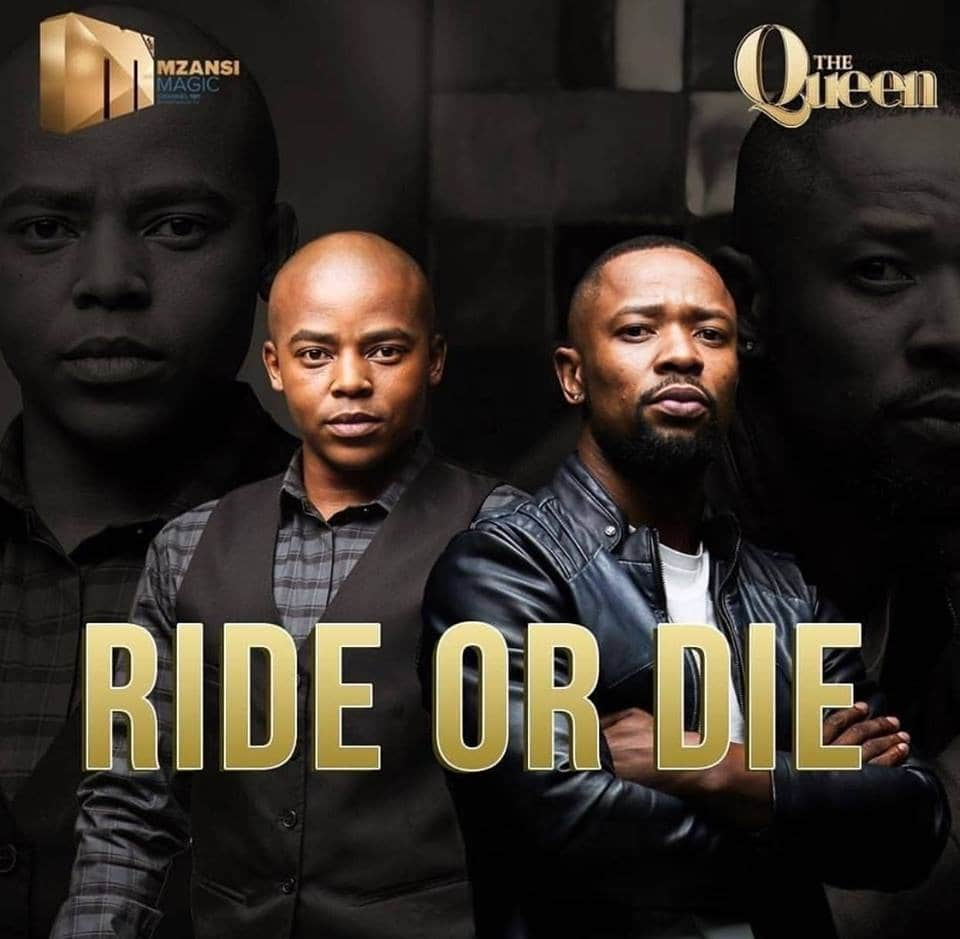 Episode 164 - Thursday, 12th of March, 2020
Title: Cat and Mouse
Khumbuzile leaves Schumacher no hint on his feelings for her.
READ ALSO: The River 1 (on Mzansi Magic) Teasers: March 2020
Episode 165 - Friday, 13th of March, 2020
Title: Love Is A Tricky Feeling
Gracious and Skhumbuzo use their ingenuity to protect themselves from being discovered by the police. At the same time, Nomzamo has a grievance that needs to be settled with her husband, while Schumacher expresses how he feels.
Episode 166 - Monday, 16th of March, 2020
Title: Head To Head
A new enemy trails Skhumbuzo and Gracious, while Georgina comes face to face with her father. Schumacher finds out a new dilemma to her relationship with Skhumbuzo.
Episode 167 - Tuesday, 17th of March, 2020
Title: Social Suicide
Nomzamo does what humiliates Gracious, while Mjekejeke gets between his wife and daughter. Kagiso and Siyanda rekindle their romance with passion.
Episode 168 - Wednesday, 18th of March, 2020
Title: He Loves Me, He Loves Me Not
Gracious, Skhumbuzo and the Nomzamo triangle hit a crossroad, and at the same time, Harriet ruminates on whether to overthrow Skhumbuzo and Gracious or not. Then, Patronella and her daughter's relationship has some hard moments.
Episode 169 - Thursday, 19th of March, 2020
Title: The Twist
Schumacher needs to choose between two women. Skhumbuzo and Nomzamo end their fight.
Episode 170 - Friday, 20th of March, 2020
Title: Old Flames
Nomzamo wants to propose to Harriet dangerously and daringly, while Mjekejeke cleverly finds a way around the petty quarrels in his family.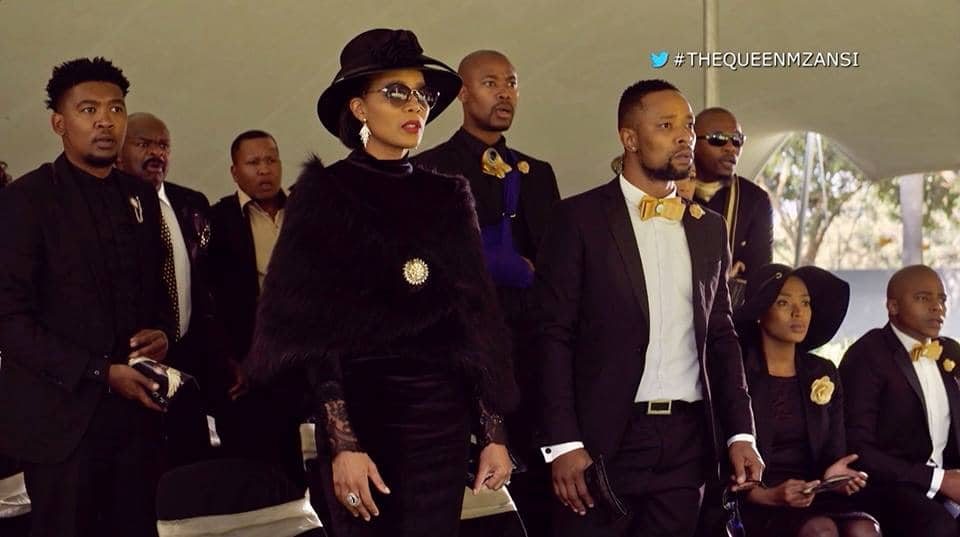 Episode 171 - Monday, 23rd of March, 2020
Title: Almost
Skhumbuzo announces what surprises Gracious as Brutus works out a plan for Nomzamo. Then, Schumacher has his lines all crossed.
Episode 172 - Tuesday, 24th of March, 2020
Title: Heartbreak District
Brutus is satisfied with having Skhumbuzo in the dog house alongside his women. Also, Schumacher faces some difficult-to-accept truths, while Kea becomes interested in a member of the Khoza team who just joined.
Episode 173 - Wednesday, 25th of March, 2020
Title: Déjà vu
Kea is smitten with the new man in the picture, but after receiving unexpected news, her bubble bursts. Skhumbuzo gets a final peremptory demand from Gracious.
READ ALSO: Bittersoet 2 teasers: March 2020
Episode 174 - Thursday, 26th of March, 2020
Title: Welcome To Heartbreak
Schumacher's heart pants for revenge after the disappointment, while Georgina deviously ropes Thato into a lie that possibly has repercussions. Also, Kea is haunted by her former relationship.
Episode 175 - Friday, 27th of March, 2020
Title: Triggered
A mere SMS derails Skhumbuzo's plan as Schumacher's life flashes before him. While trying to win the heart of Kea, Eric has to endure a test which he has not foreseen.
Episode 176 - Monday, 30th of March, 2020
Title: Dog Box
Eric struggles to succeed in the unconventional test, which the Khozas have set for him. Also, Skhumbuzo and Goodness get an awful surprise, while Harriet gives her friend every necessary support.
Episode 177 - Tuesday, 31st of March, 2020
Title: Mistrust
Goodness demands for an answer from Skhumbuzo only to get an outlandish reply. Kea begins to think otherwise concerning Eric, while Schumacher's whereabouts are unknown.
Schumacher
Things seem not to work in favour of Schumacher because the more he tries to fall in love with a woman, the more challenges he is faced with. Besides other difficulties that he finds out about his love affairs with Skhumbuzo, he also needs to accept some hardcore truths. As his heart is broken and he is desperate for revenge, could this be the reason for his disappearance? The episodes of this month will shed more light on that.
Harriet
Harriet's plan to end the long-existing war with the Therons ends up causing division among the Khoza family, but will that be the end of it all? Apart from that, every effort that Harriet makes to boycott the Theron mansion ends up seeing her locked up there. So, what becomes of her and her plans? This month's episodes will answer this question.
An interesting thing about The Queen teasers is how it carries all categories of audiences along. You must have noticed that from what you have read so far. So, as they officially broadcast at 9:00 p.m from Mondays to Fridays on Mzansi Magic, you can plan your day around this time so as not to miss out in any episode.
READ ALSO: Kulfi The Singing Star Teasers: March 2020
Source: Briefly News